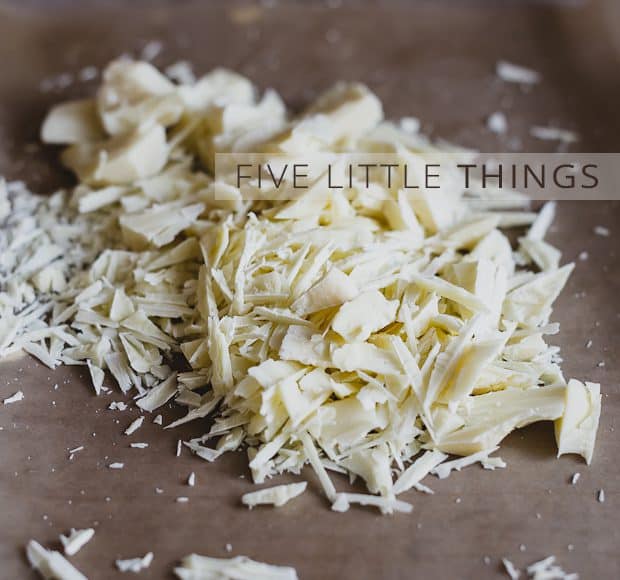 Five Little Things
Five little things I love this week: 1. White Chocolate This chocoholic has been experiencing a little shift in her chocolate paradigm: this week, I couldn't get enough white chocolate, and put a healthy helping into the biscotti I shared in my last post. Seems…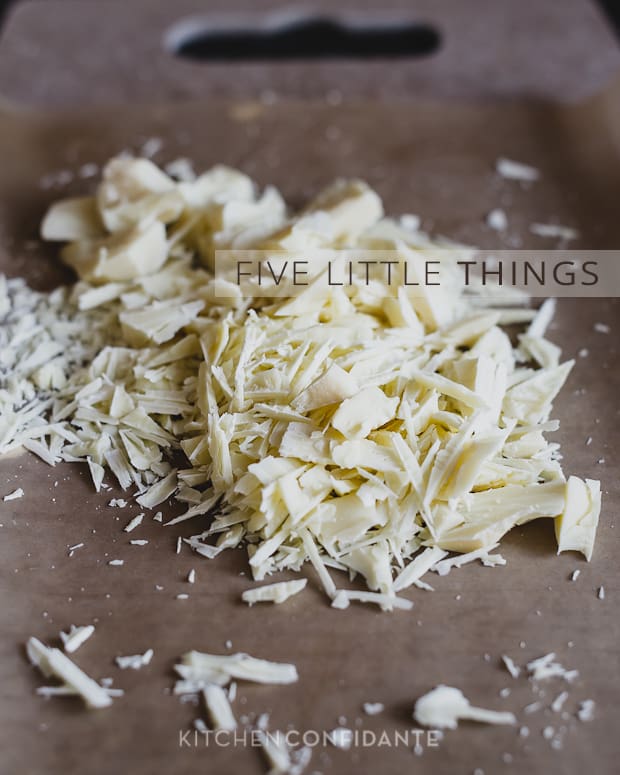 Five Little Things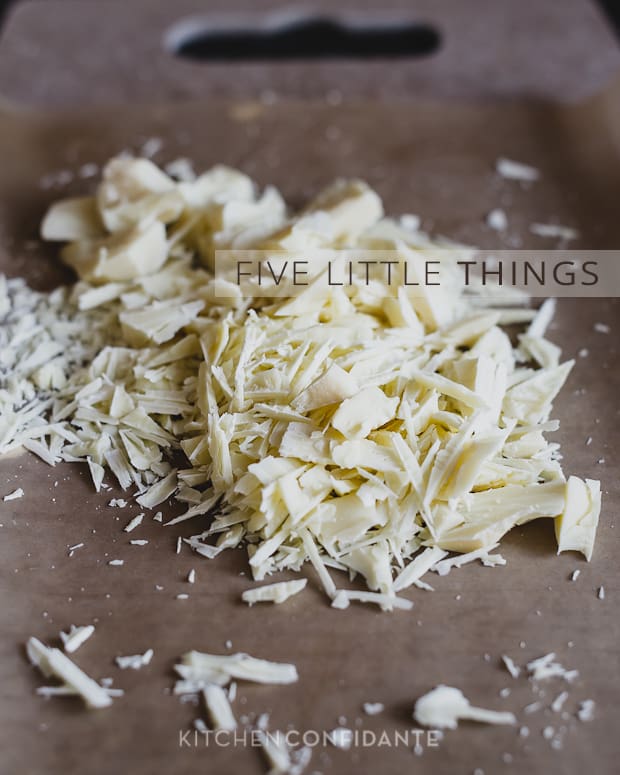 Five little things I love this week:
1. White Chocolate
This chocoholic has been experiencing a little shift in her chocolate paradigm: this week, I couldn't get enough white chocolate, and put a healthy helping into the biscotti I shared in my last post. Seems like I'm not the only one. I have my heart set on trying Josie's Irish Coffee Oatmeal Cookies, Emma's Caramelised White Chocolate Éclairs, Jean's Vanilla Lemon Swirl Bars, and Laura's Lemon, Pistachio, & White Chocolate Cookies.
2. Sushi & The Secret to Long Life
Misao Okawa, the world's oldest woman, celebrated her 115th birthday last Tuesday. Her secret to long life? Lots of food, especially sushi. I'll eat to that!
3. Winning Bids
The highlight of my week: knowing that something I helped create raised a lovely sum for my children's school. My friend, N, brought me on board to bring her idea to fruition: a photograph of our first graders' class with the class spelling out the word FRIENDS. Ladders, stairs, and lots of editing were involved (shh, don't tell my husband about the ladder part). But it was all worth it when I learned that the photograph on canvas raised $1200 at our school auction!
4. Enamelware
I have a new obsession. It's called enamelware. I haven't filled my home with it (yet), but I did fill my latest Ideabook on Houzz with all kinds of enamelware prettiness, both vintage and modern.

Browse Bath Products on Houzz- For Example:
5. Brad's Les Mis Flash Mob
Despite our fancy shmancy new flat screen, I still don't watch a ton of television. One exception: when I'm on the treadmill. Earlier this week, I hopped on a machine at the gym only to realize that I could only get one channel on the little screen. What was on? It's a Brad Brad World. Have you seen it? I've never seen it until this week, and let me tell you, I was entertained. Miles flew by. I was actually sad to step off the treadmill. This clip touched me like you wouldn't believe; a scene from the end of last season, where Brad was given the ultimate surprise at his anniversary party. I am a self admitted Les Mis junkie, I must have seen it on Broadway more times that I can count, so the idea behind this performance, is, well, brilliant. Talk about the ultimate gift!

Happy Friday, everyone! May your weekend be filled with surprise and happiness!