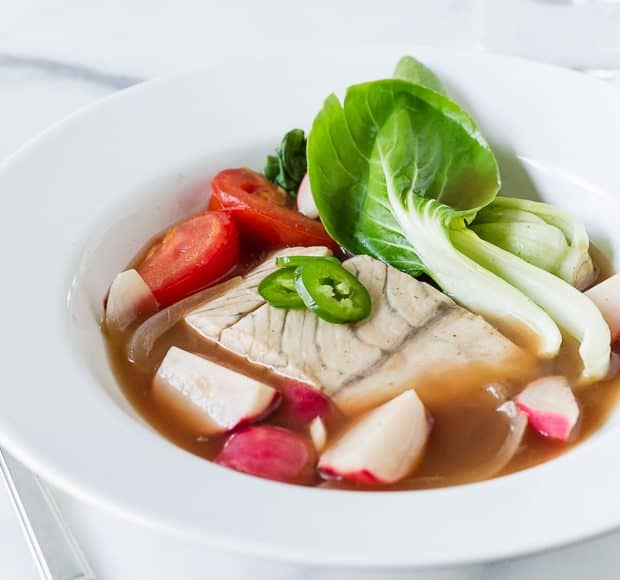 Barramundi Fish in Tamarind Broth | Sinigang na Isda
There are certain scents that can transport me to a particular place and time like no other. The smoke from burning leaves takes me on a ride through the provinces of the Philippines, faster than any jet known to man. A fresh box of Crayola…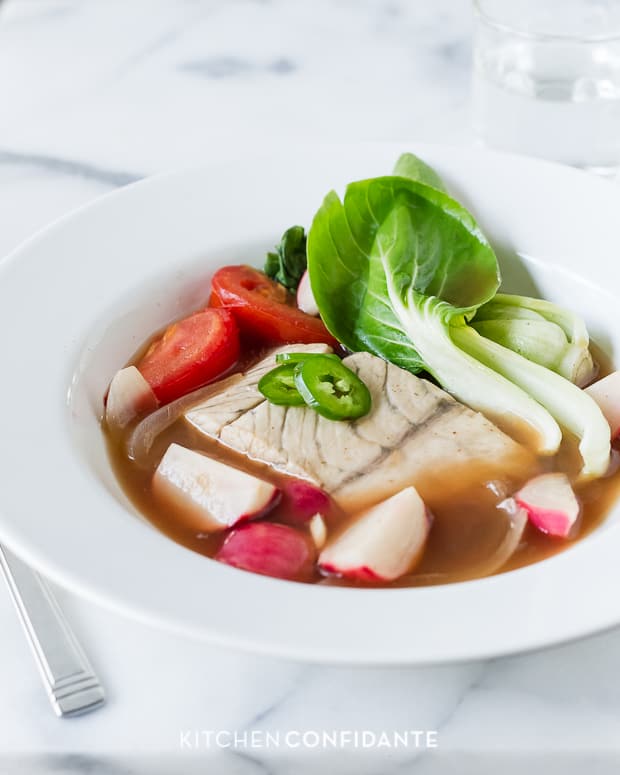 Barramundi Fish in Tamarind Broth | Sinigang na Isda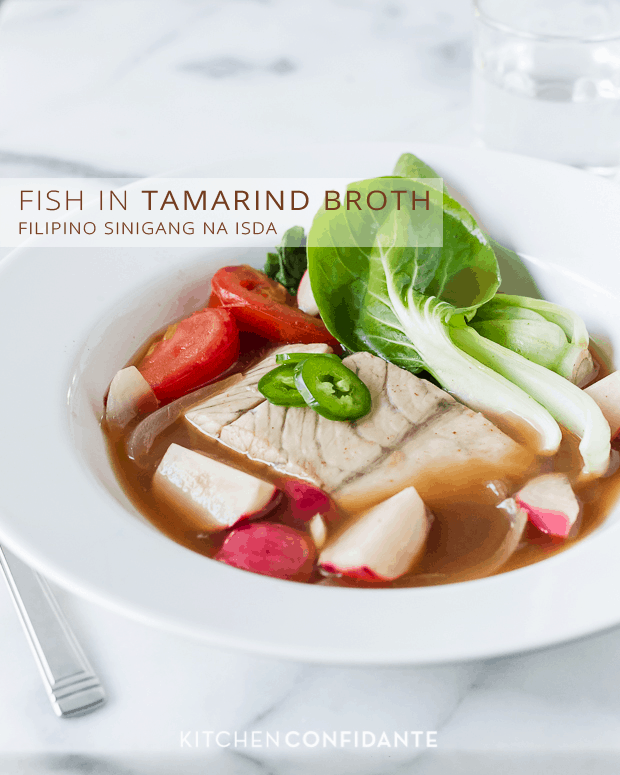 There are certain scents that can transport me to a particular place and time like no other. The smoke from burning leaves takes me on a ride through the provinces of the Philippines, faster than any jet known to man. A fresh box of Crayola crayons will send my thoughts to crisp walks to school, the sidewalks scattered with newly fallen leaves. Chestnuts roasting to the wintery streets of New York, mingled with the fumes from the city buses and yellow cabs.
Flavors are no different. When it comes to memory, I find myself making a mental log of taste, much like a clock tells time. A spoonful of papaya is like having my mother by my side. A pumpernickel bagel reminds me of my grandfather walking up the street from his daily exercise, a sack of fresh bagels from the shop under his arm. A grapefruit reminds me of the months leading up to my daugther's birth, when I couldn't seem to eat my fill.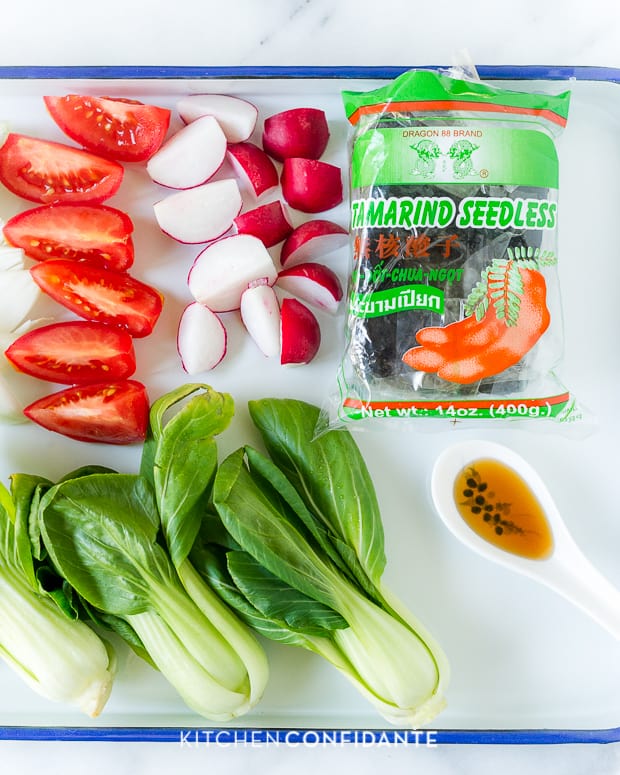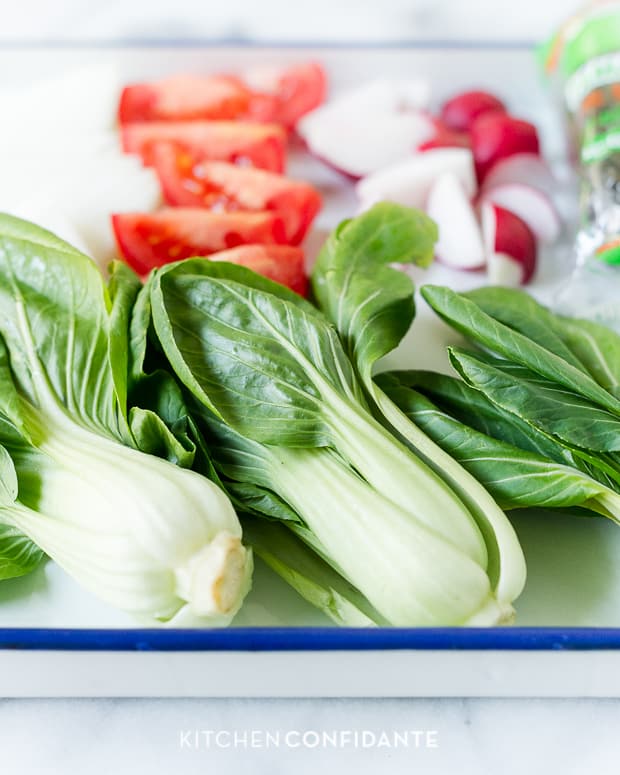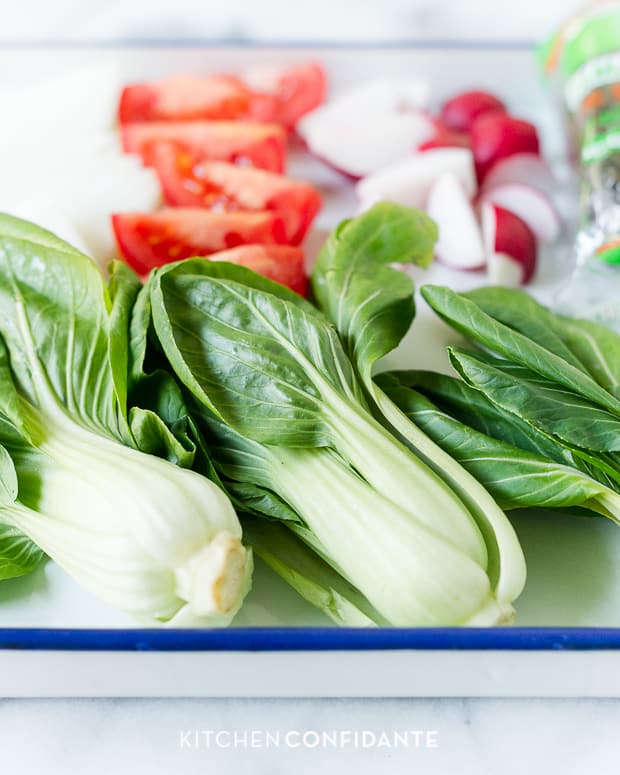 And then there's sinigang, the Filipino soup, sour and delicious with its tamarind broth. This is my brother's dish. It was one of the first dishes I learned how to cook after our mother passed, and his favorite. One sip of the rich broth, and it is like having my silly brother and his jokes at the table. Miles between us shrink to nothing.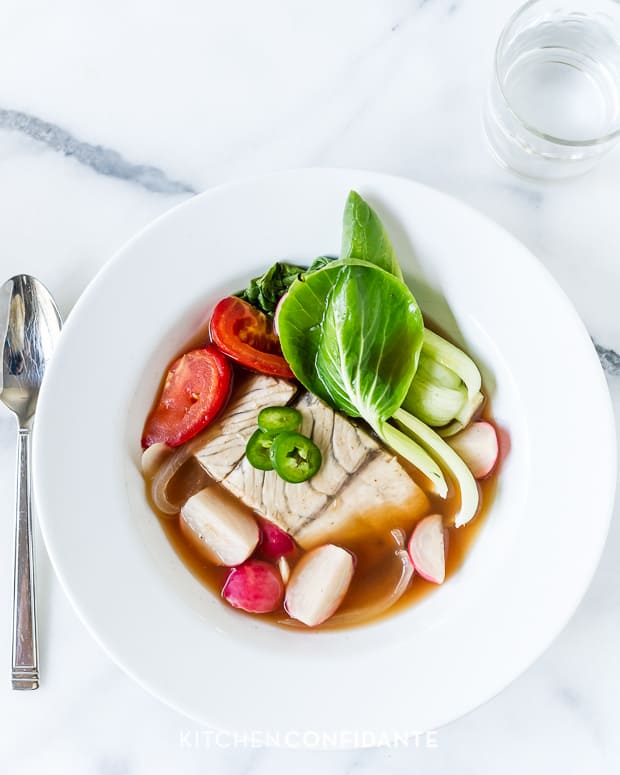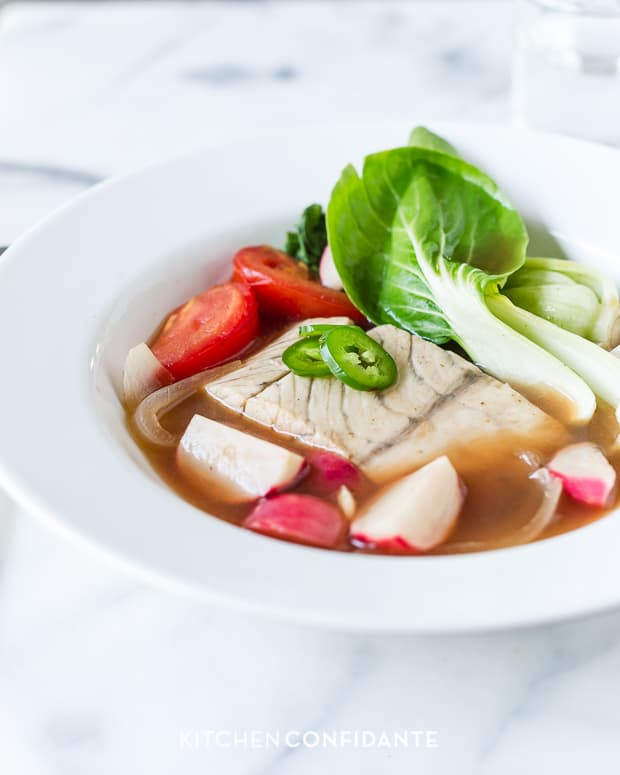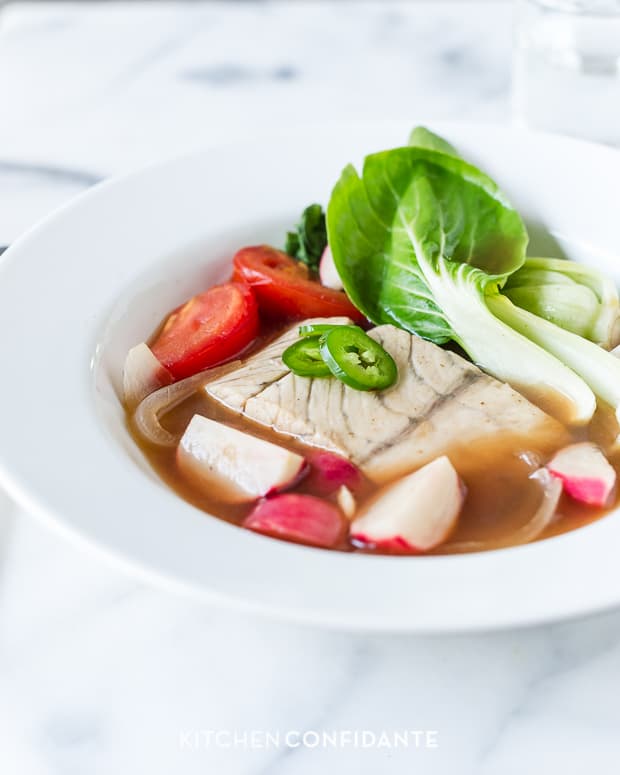 I have shared a version of sinigang once before, made with prawns, but today, another version, and wholely from scratch. This Barramundi Fish in Tamarind Broth is inspired by the sinigang I would cook for my family, but with whole tomatoes, just poached, bok choy in place of spinach, and ruby red radishes instead of the daikon variety. But that is the beauty of sinigang. It can accommodate what you have on hand. You see, it's all in the broth. As long as you have the bold tamarind, everything else falls into place. I hope you enjoy it. I know my brother would.
Disclosure: I was compensated for this post by Australis via the NoshOnIt Partner Publisher Program. All opinions are my own.
This is the second post in a two part sponsored project with Australis for the launch of Barramundi in Northern California Costco markets. Heralded as "The Sustainable Seabass," this ocean-friendly fish is farmed with innovative practices recognized by the Seafood Choices Alliance. Barramundi is high in Omega-3's and is wonderful substitute to seabass or snapper. Check out Australis on Facebook for updates and news on when and where you can find Australis Barramundi!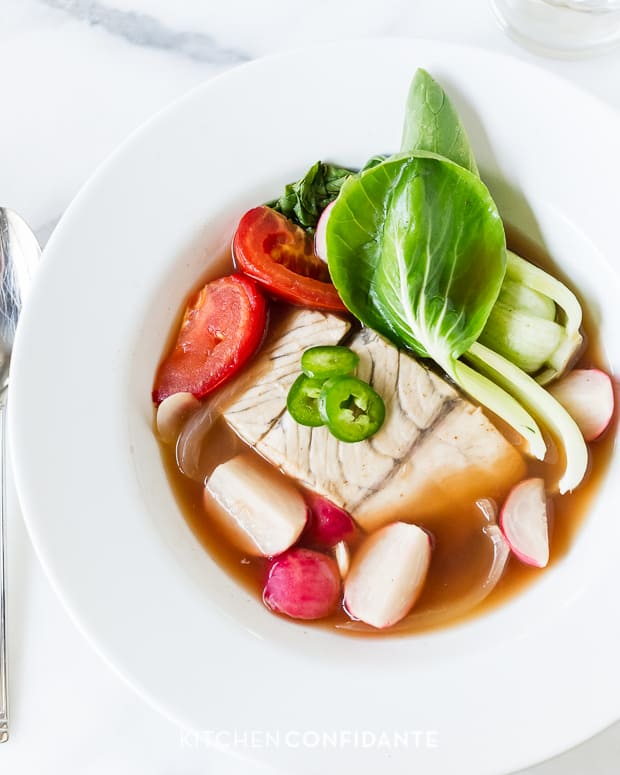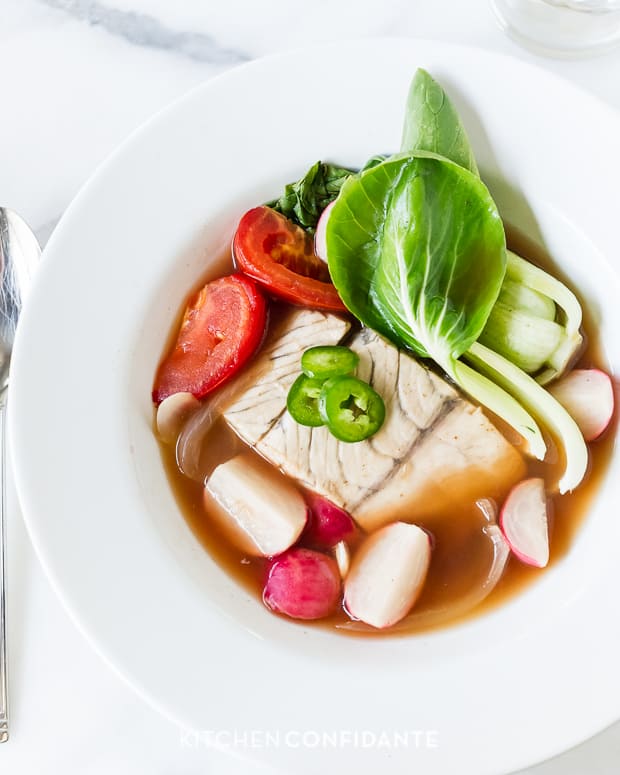 Barramundi Fish in Tamarind Broth (Sinigang na Isda)
The rich flavors of barramundi take well to the punchy flavors in this Filipino inspired fish soup in a tamarind base. Tamarind is a sour fruit that is popular throughout southeast Asia, and used in similar fish soups.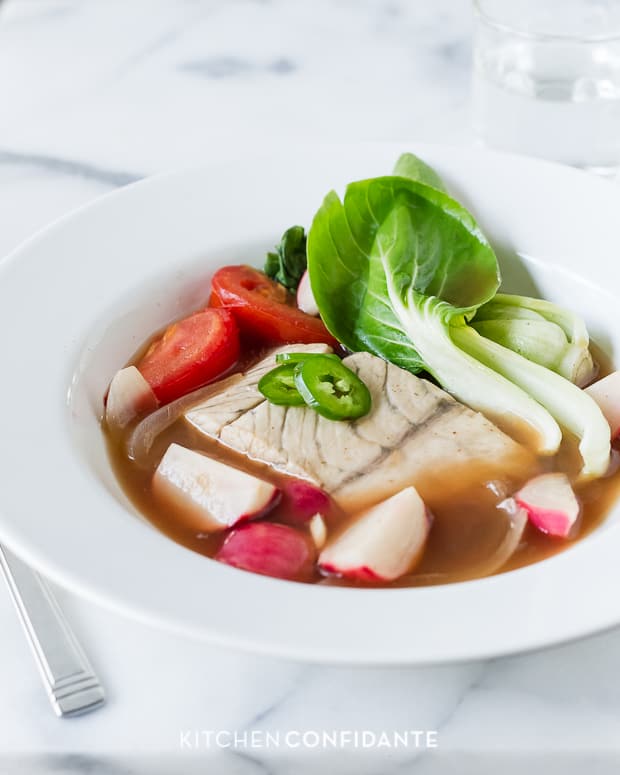 Print Recipe
Ingredients
4 oz tamarind paste (can be found in your Asian foods section)
1 large onion, sliced
1/4 cup fish sauce, plus extra to taste
7 cups water or fish stock (vegetable stock also works)
3 tomatoes, quartered
6 radishes, quartered
4 6-oz fillets of fish (I used Barramundi, but traditional milkfish or any firm white fish works beautifully)
5 stalks baby bok choy
1 jalapeño or thai chili, sliced
Instructions
In a large pot, mash and dissolve the tamarind paste in 1 cup of hot water. Add the onion, fish sauce and water (or fish/vegetable stock). Bring to a boil, then lower heat to a simmer, and stir periodically, mashing the tamarind paste as it cooks. Let it simmer for about 12 minutes. Strain and return the tamarind broth and onion slices to the pot.
Bring the broth to a boil again over medium high heat, then add the tomatoes, radishes, and fish. Cook for about 8 minutes, or until the fish is opaque. As the fish cooks, add the bok choy towards the end, and adjust seasoning with more fish sauce if necessary. Divide the fish, vegetables and broth in serving bowls and garnish with chili slices if desired. Serve with rice.