Simple Sundays | Cashew Butterscotch Pudding Pie
I opened a container of roasted mixed nuts the other day, and spent a minute surveying the behavior of the humans in my family. I'm willing to bet that the mixed nut personalities also vary at your house – some love the almonds, some love…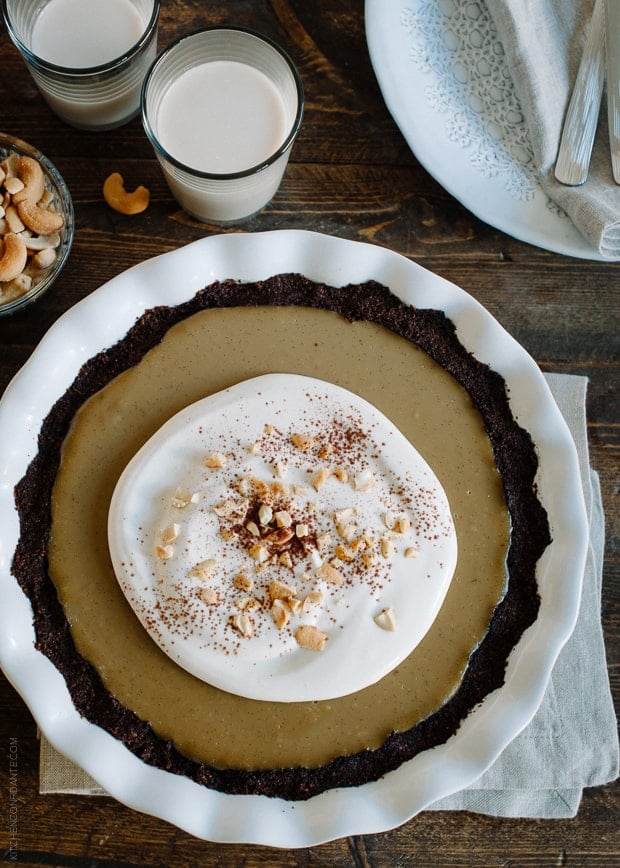 Simple Sundays | Cashew Butterscotch Pudding Pie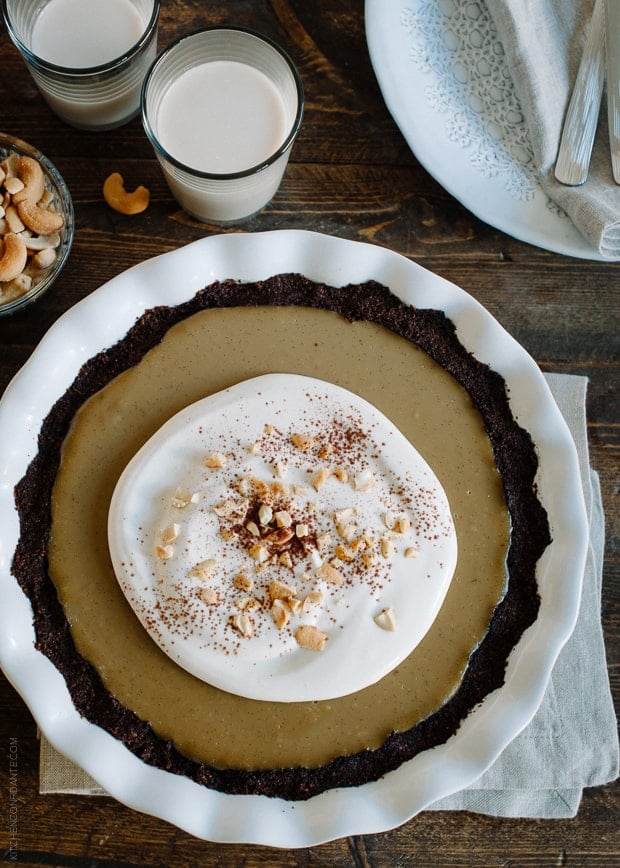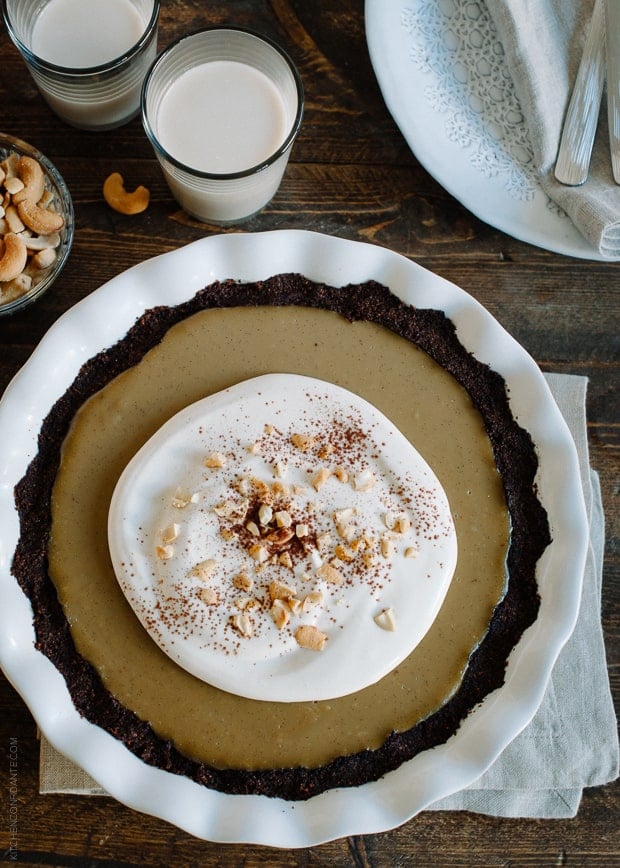 I opened a container of roasted mixed nuts the other day, and spent a minute surveying the behavior of the humans in my family. I'm willing to bet that the mixed nut personalities also vary at your house – some love the almonds, some love the peanuts, some love the pecans, and some love them all. I have a hunch you've got a favorite, too. You make a beeline for the chosen nut, targeting them inconspicuously (or perhaps not so discreetly) out of the mix. No one likes to make it too obvious, am I right?
For me, it's the cashews. My son agrees. Luckily for the two of us, my husband dives for the other nuts, handing all the curvy cashews over to us. I'm not sure what it is; all I know is that it's always been my favorite, since I was a little girl.
My favorite nut is now one of my favorite nut milks – the natural creaminess of cashew milk is delicious in my daily smoothies, and I'm loving it in other treats, too, like this Cashew Butterscotch Pudding Pie. It's completely dairy free, and topped with a thick cashew cream in place of whipped cream. There's even cashews in the chocolate graham cracker crust, making it the perfect dessert for cashew lovers. It turns out that my husband will happily eat cashews in pudding pie form — it's irresistible even to him.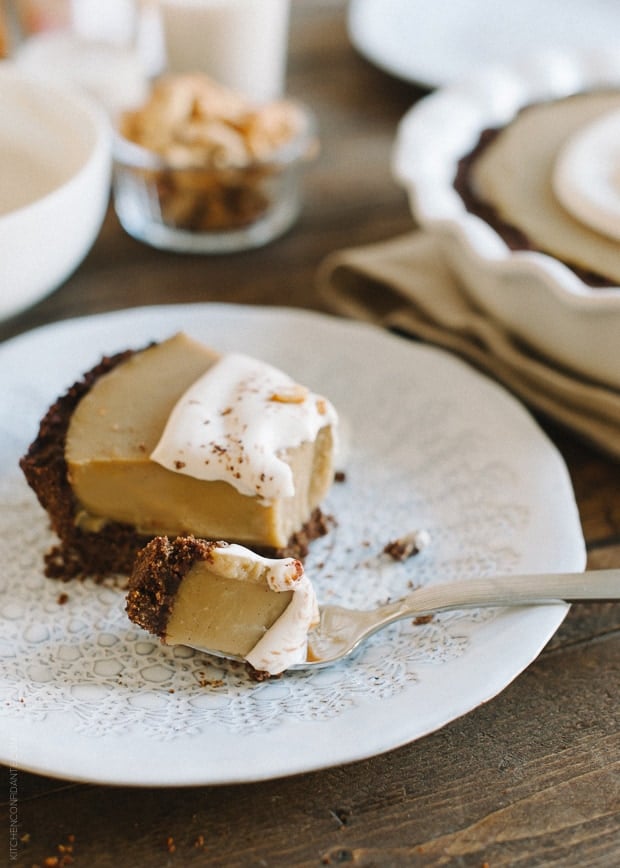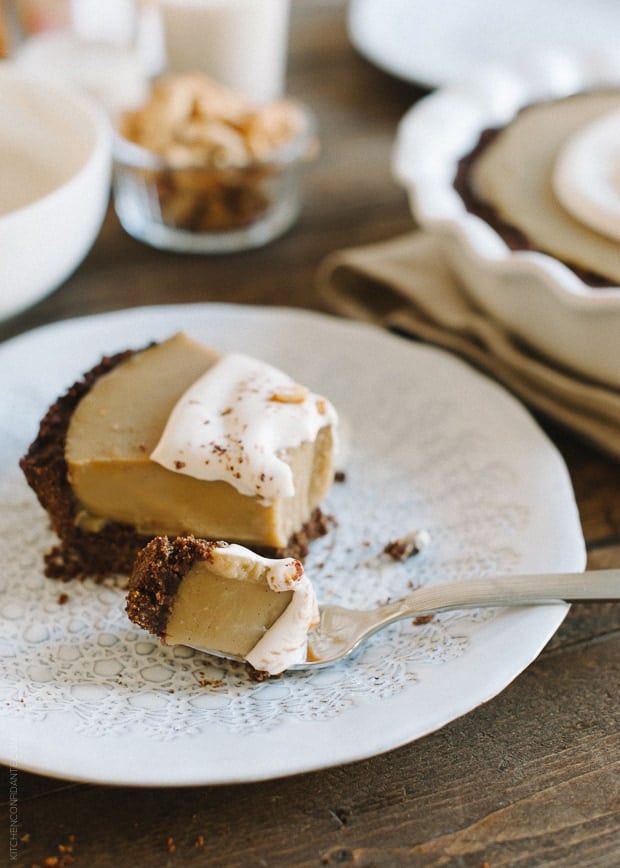 Come join me for a slice and get the recipe for Cashew Butterscotch Pudding Pie over on SheKnows.com!
Disclosure: This is part of a sponsored collaboration between SheKnows and Silk. All opinions are 100% my own.