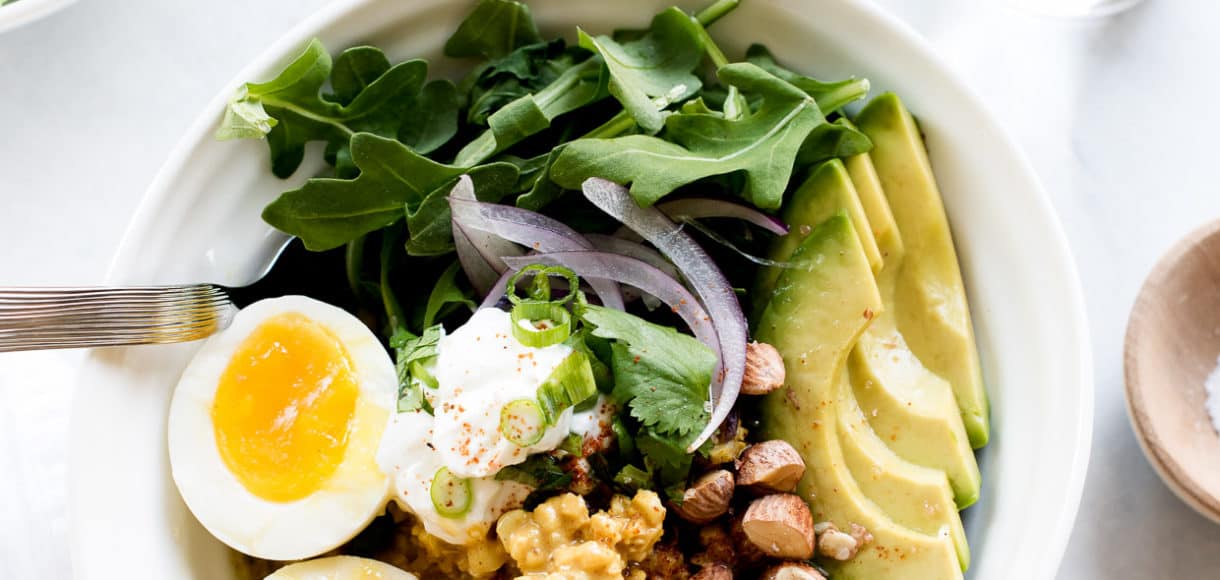 Coconut Curry Cauliflower Rice Bowls
Coconut Curry Cauliflower Rice Bowls – spice up cauliflower rice in this protein- and fiber-packed bowl, perfect for a hearty breakfast or lunch. I've forgotten how much stuff you need when you're expecting a baby. It's been a while, you know. We've long since purged…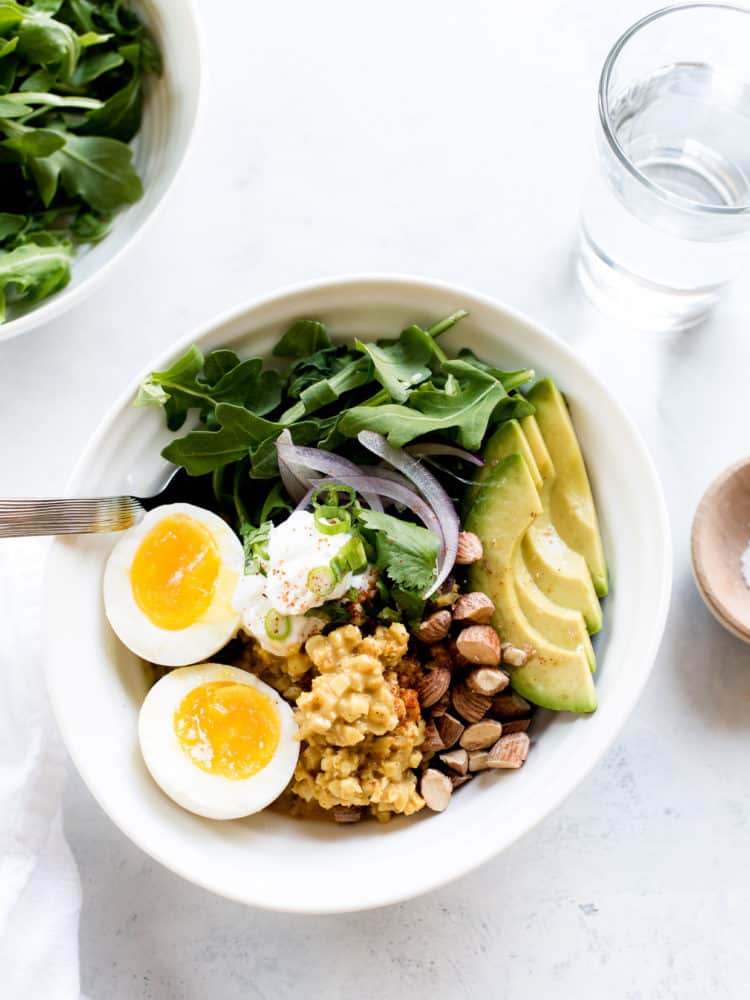 Coconut Curry Cauliflower Rice Bowls
Coconut Curry Cauliflower Rice Bowls – spice up cauliflower rice in this protein- and fiber-packed bowl, perfect for a hearty breakfast or lunch.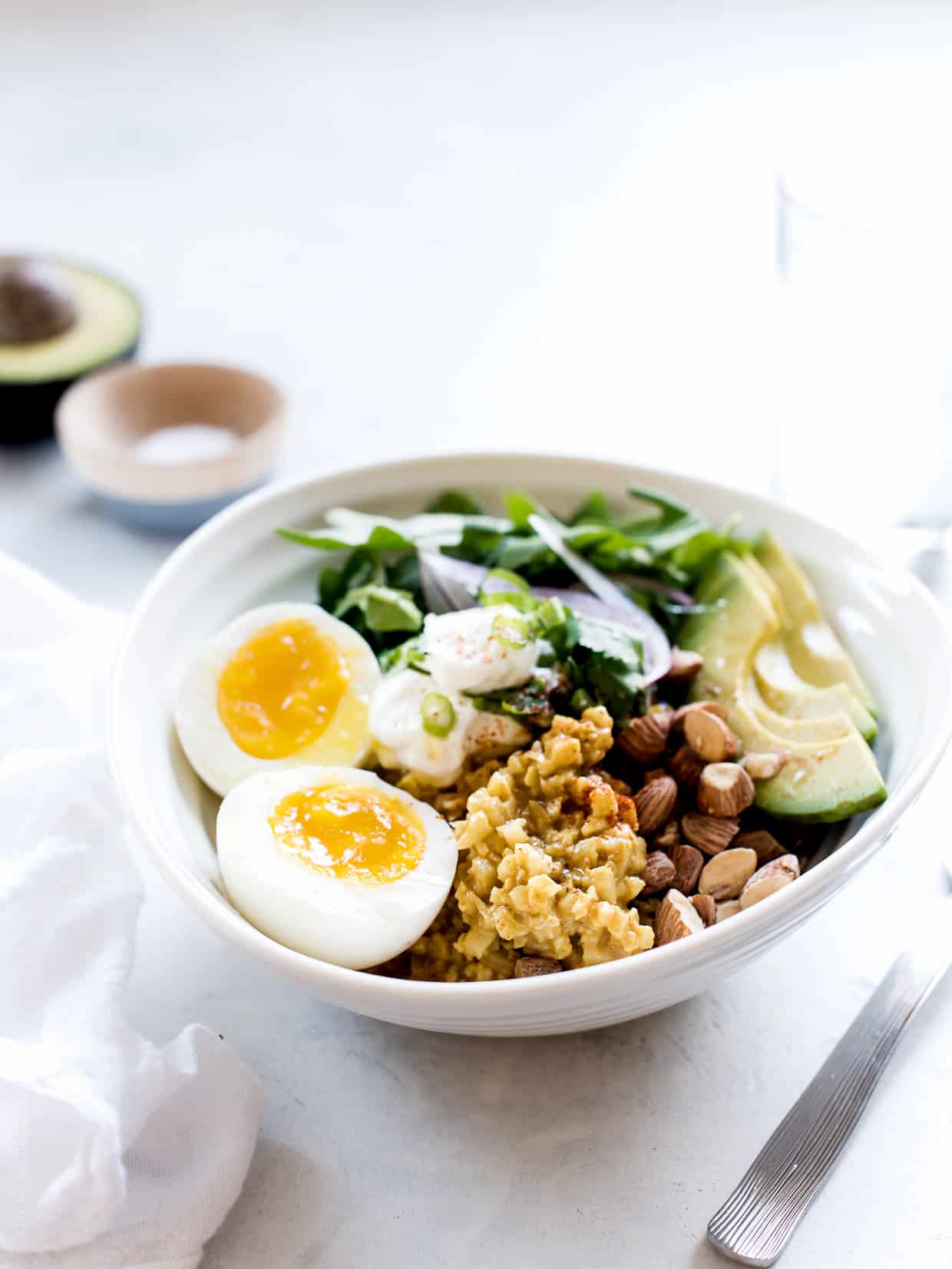 I've forgotten how much stuff you need when you're expecting a baby. It's been a while, you know. We've long since purged the house of cribs and bouncy chairs, baby carriers and shopping cart covers, and I've traded in my huge diaper bag for something much, much smaller.
But it all came back to me the other night when I was scrolling through my brother and sister in law's registry. I'm going to be an auntie soon and all of a sudden I've got a touch of baby fever! I seriously need to plan a trip back home so I can get my baby fix and breathe in those intoxicating baby smells.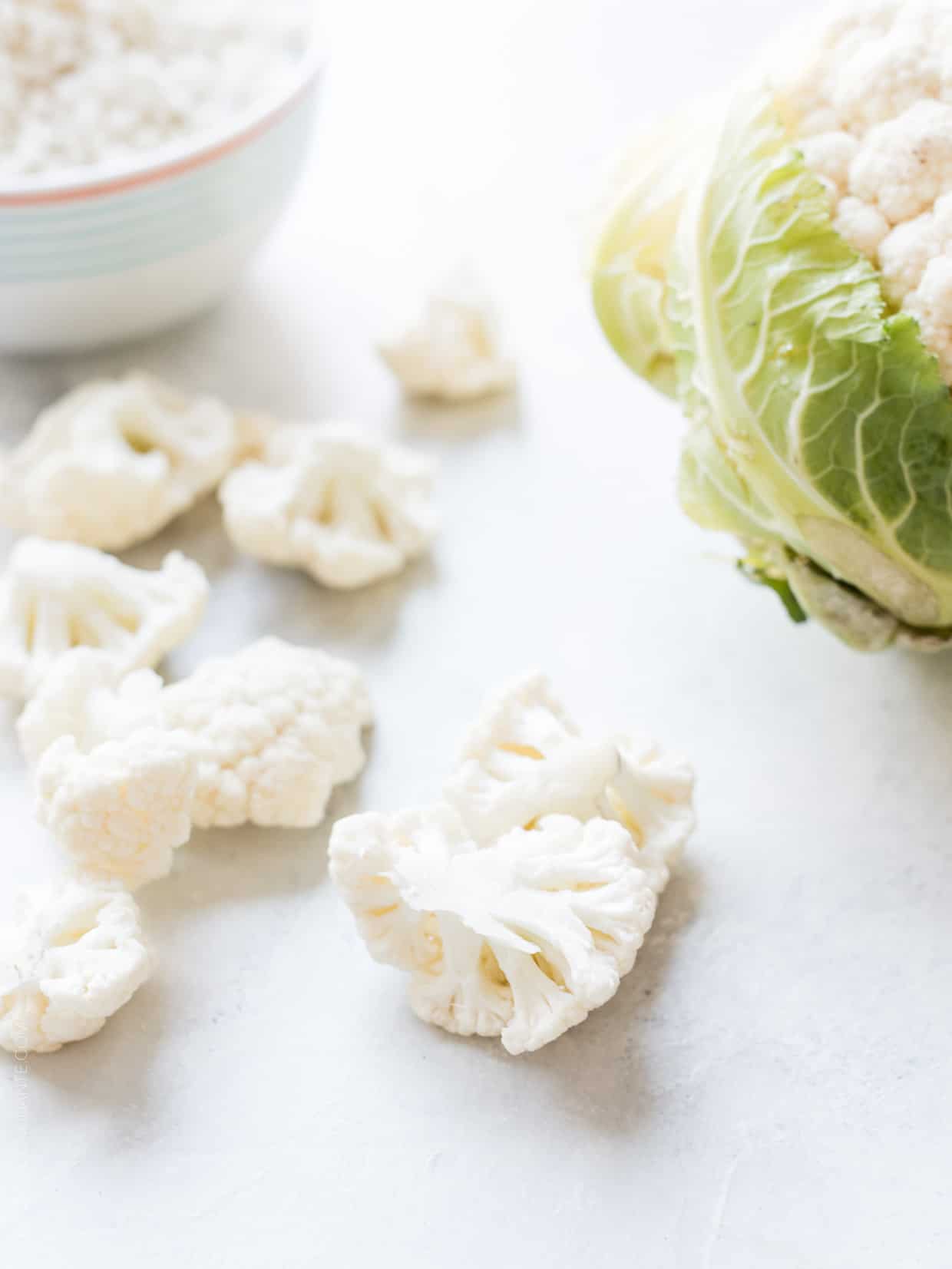 There is one thing I realized, however. I don't need a baby to have cravings! And I learned that my brother has developed a taste for cauliflower rice. Funny enough, all the way over here I've been slightly obsessed with it.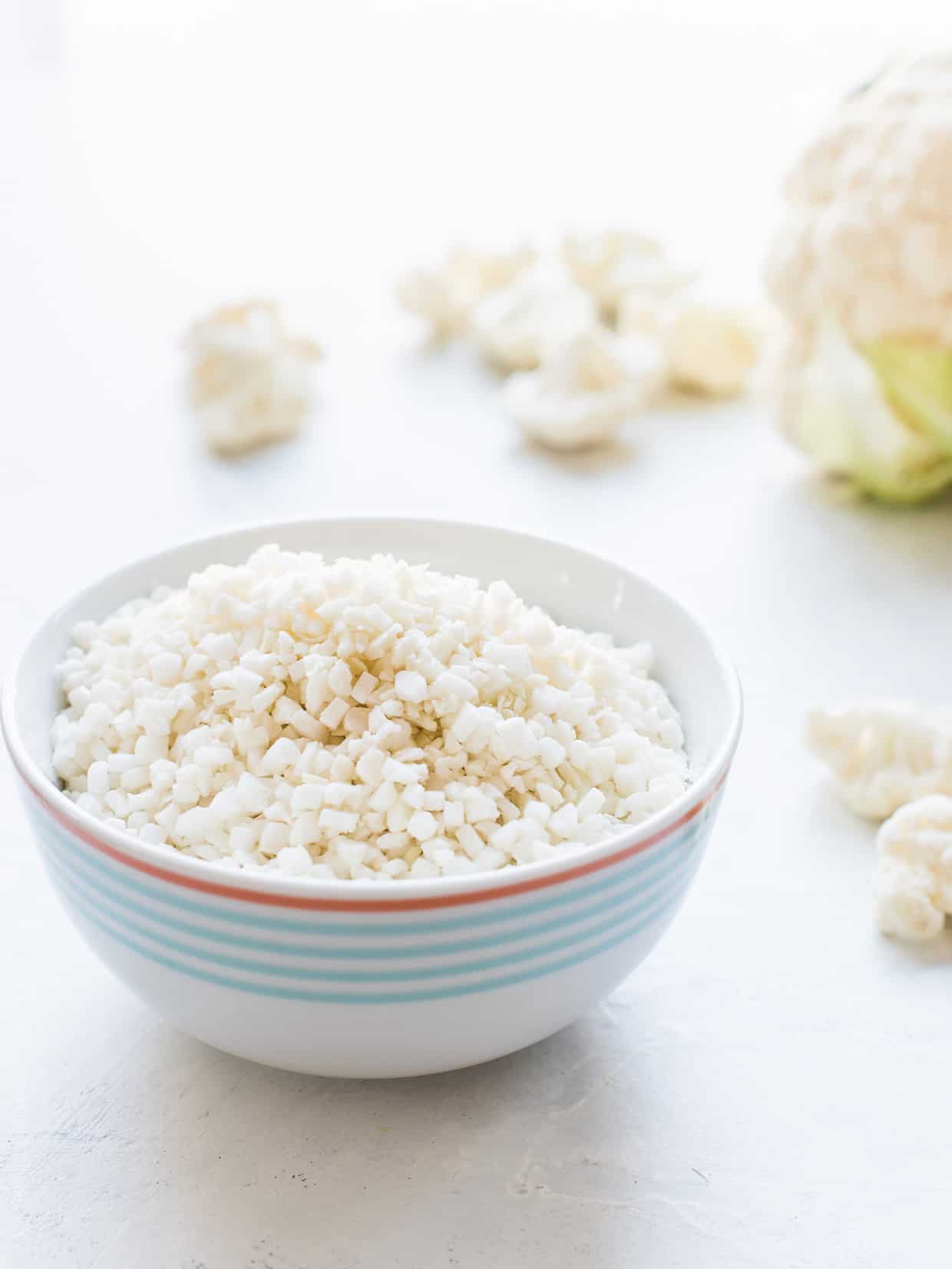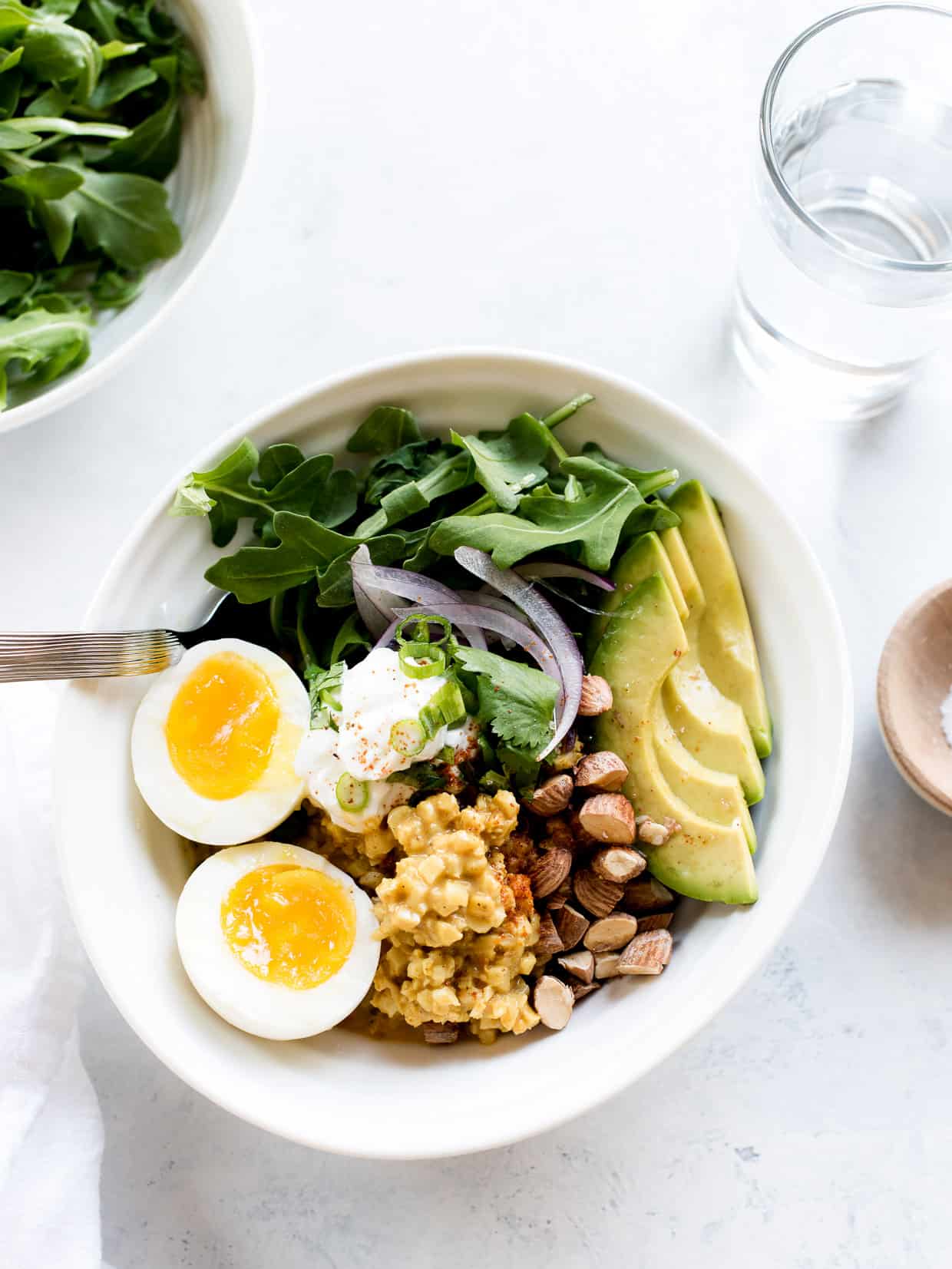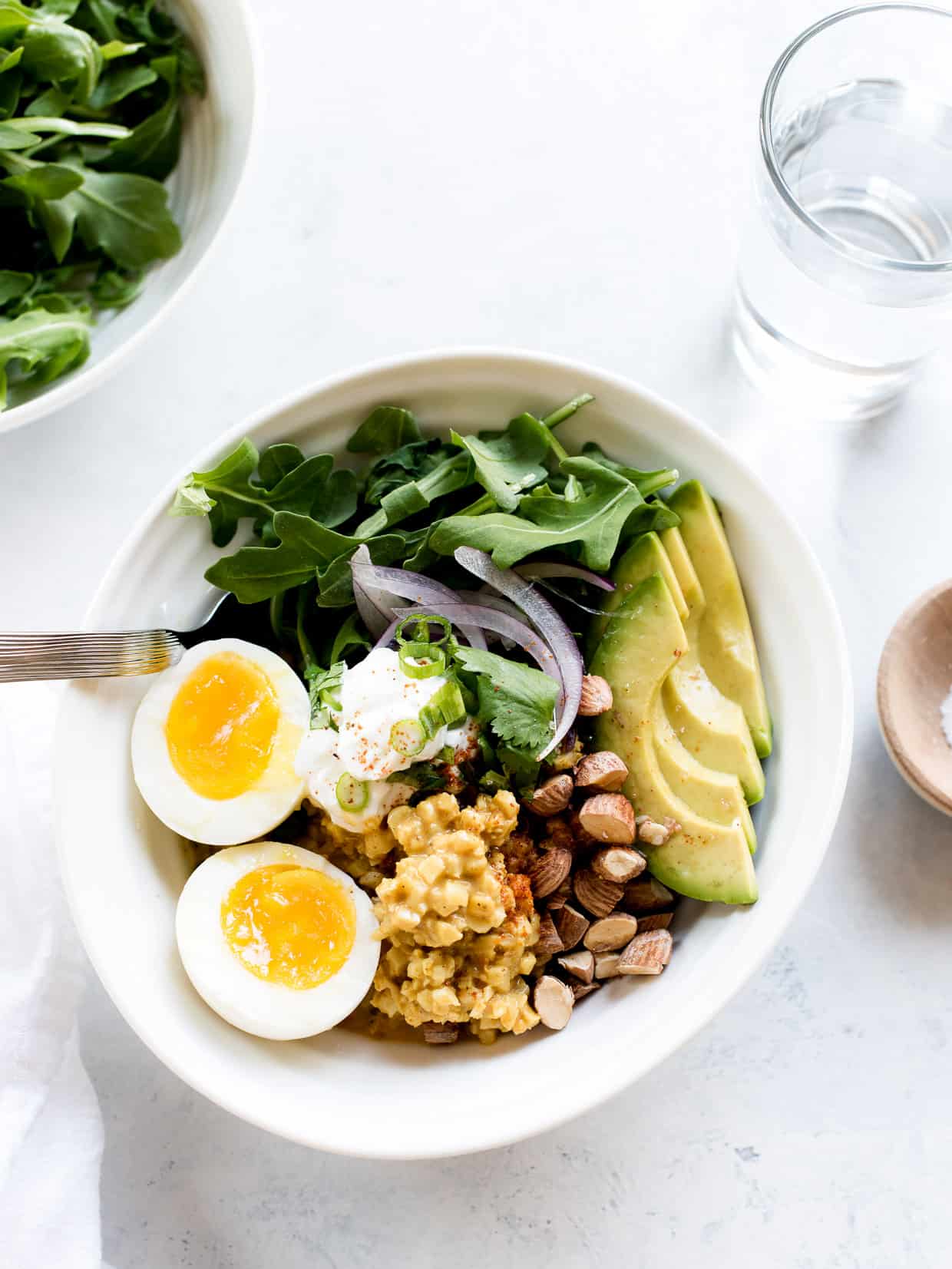 My brother used to be rice boy when we were kids – he always had to have his rice at meals, so I'm glad to know that he's digging cauliflower rice. It's high in fiber and protein, and when you're eating for two — at least in solidarity — well, it's the perfect way to fuel up!
For me, rice is all about swirling it in delicious sauces, so I couldn't wait to try it with a curry. This cauliflower rice bowl is cooked in a delicious coconut curry that I learned from my aunt, but I've topped the bowl with more protein packed ingredients for more punch. A semi hard boiled egg, crunchy almonds, a dollop of Greek yogurt and avocados make this a bowl that is perfect for refueling post workout. It's adaptable to whatever you have in the refrigerator, so if you have some chicken and want to add that in, you should! Chickpeas would be great, and any other vegetables you might have on hand.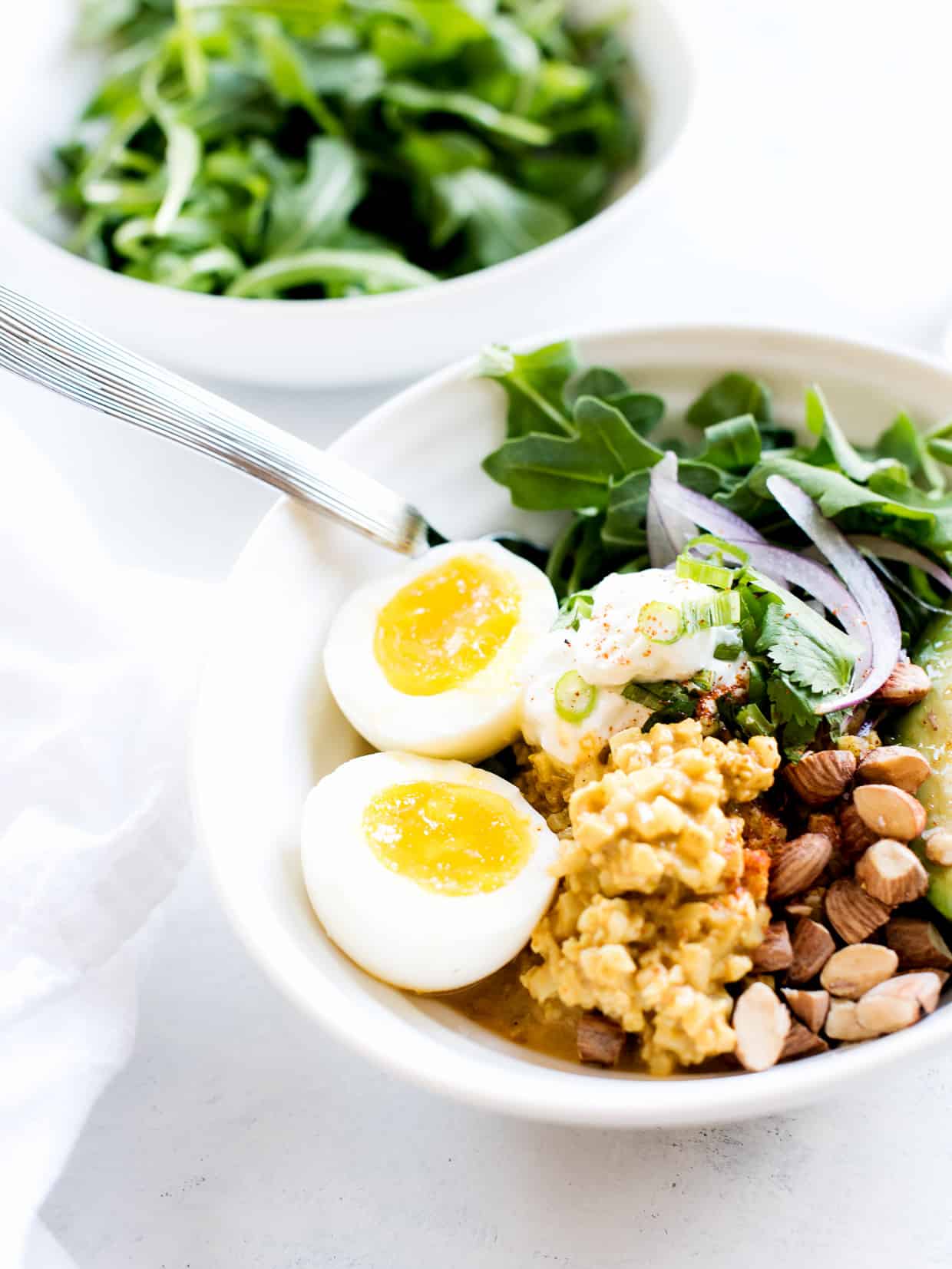 Eat Seasonal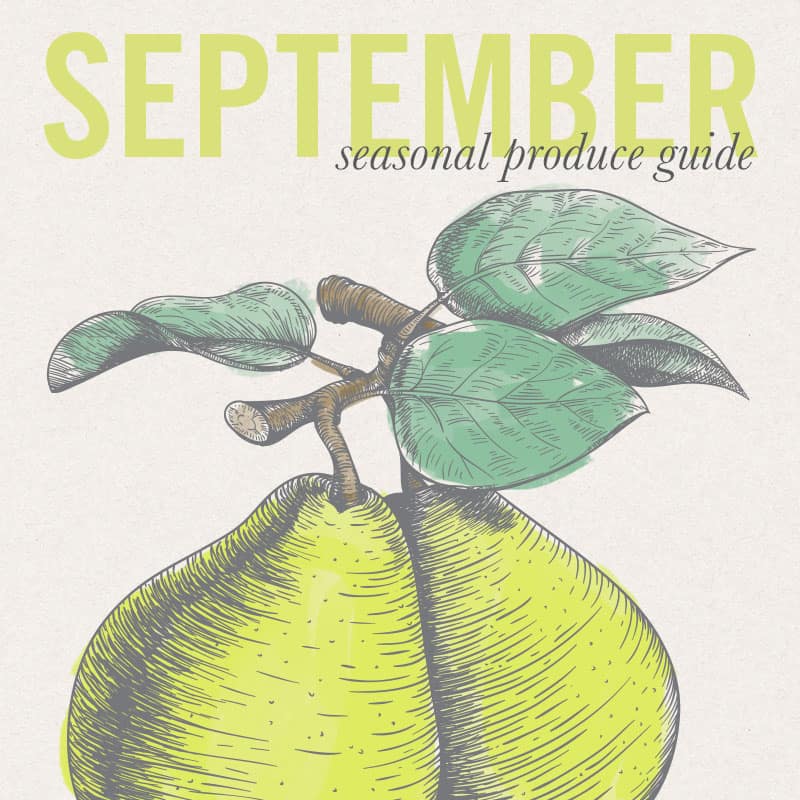 We're in that transition – one foot in summer, the other ready to jump into fall. I do love this time of year – September has some of my favorite produce and you've got to check out September's Eat Seasonal roundup, organized by Becky of Vintage Mixer. Join us and our friends as we share dishes that embrace eating seasonal! Check out the September Seasonal Produce Guide and these recipes for more #EatSeasonal inspiration.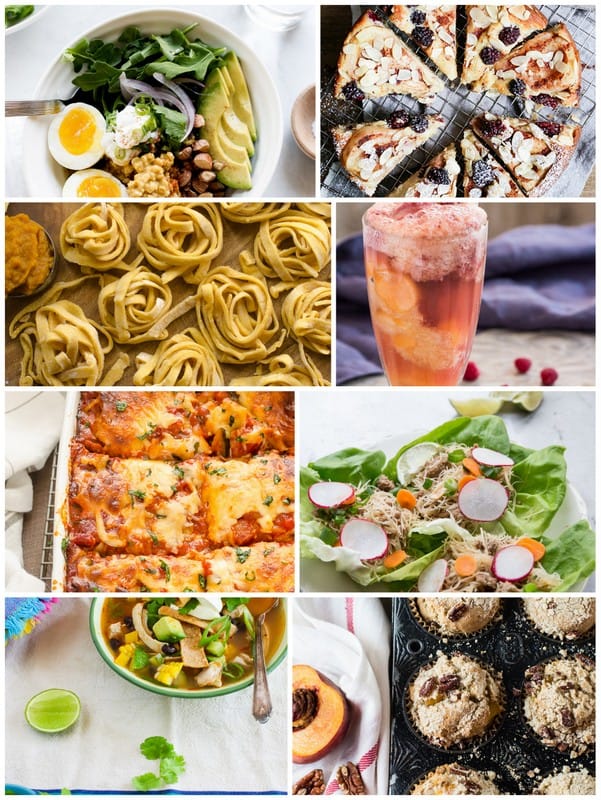 Pear and Blackberry Almond Cake by Floating Kitchen
Homemade Pumpkin Pasta by Bless this Mess
Melon and Raspberry Soda Float by Letty's Kitchen
Ratatouille Lasagna by Flavor the Moments
Asian Chicken Lettuce Wraps with Carrots and Radishes by Vintage Mixer
Harvest Tortilla Soup by Simple Bites
Peach Muffins with Pecan Streusel by Cafe Johnsonia
Pear and Fig Tarts with Goat Cheese and Honey by Food for My Family
Coconut Curry Cauliflower Rice Bowls
These bowls are so hearty, it makes a great breakfast or lunch, especially when you have a tough workout and need to nourish your body. It's also super adaptable, so feel free to toss in whatever proteins, legumes and veggies you have on hand!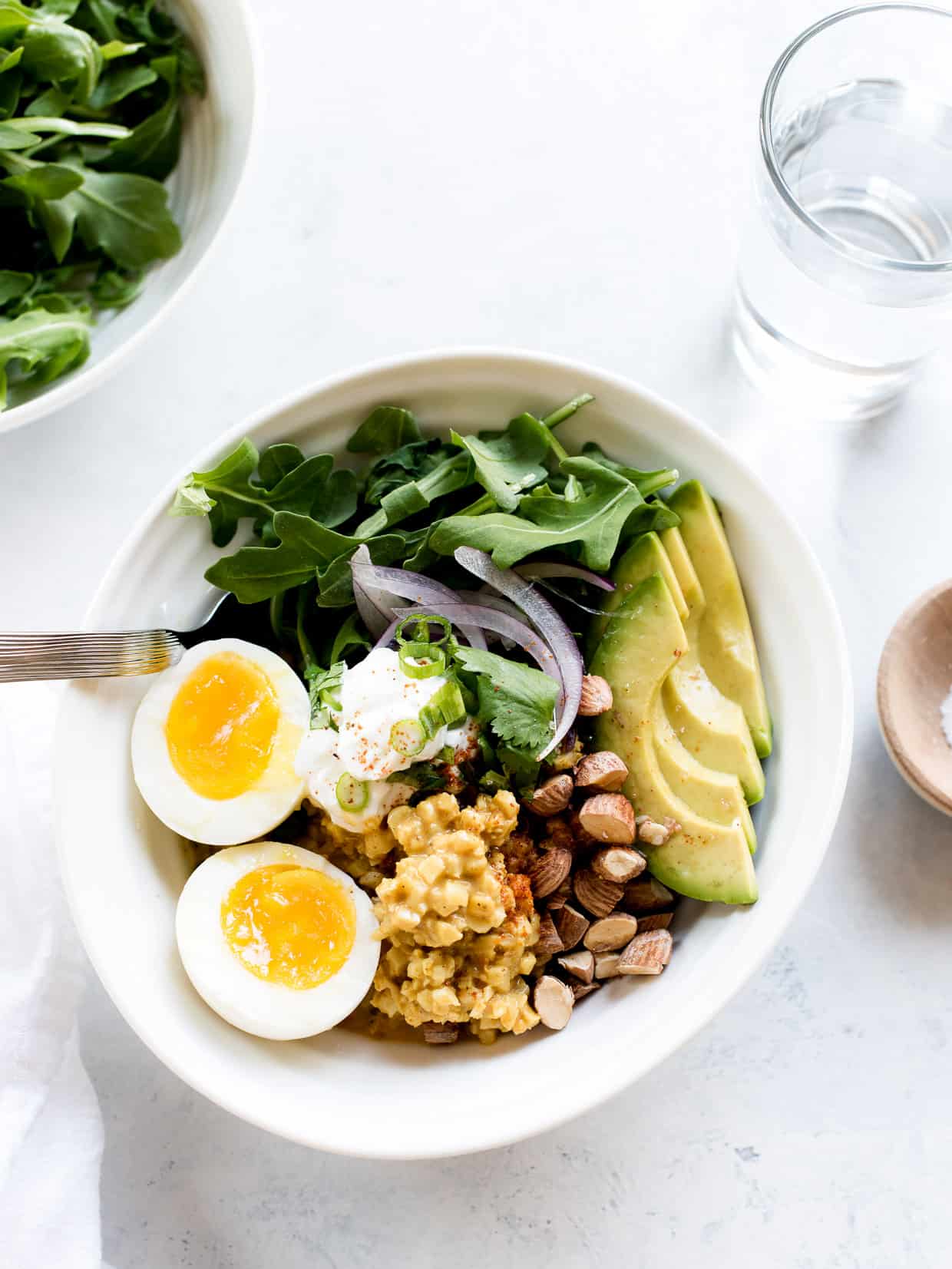 Print Recipe
Ingredients
For the Cauliflower Rice:
2 tablespoons olive oil
1 clove garlic, minced
1/2 cup yellow onion, finely chopped
1 1/2 tablespoons curry powder
1 tablespoon chili powder
1 teaspoon kosher salt
1 tablespoon tomato paste
1 cup coconut milk
1/2 cup water
4 cups cauliflower rice (see notes)
Toppings:
Greek yogurt
chopped almonds
sliced red onion
chopped scallions
chopped cilantro
mixed greens
sliced avocado
hard boiled eggs
Instructions
In a medium sauce pan, heat the olive oil over medium heat. Add the garlic and onions, and cook until the onions are transparent, about 2-3 minutes. Stir in the curry powder, chili powder, salt and tomato paste, then add the coconut milk and water. Bring the curry to a bubble, then add the cauliflower rice, and cook for about 5 minutes, or until it is fork tender.
Top with your favorite toppings, for added protein, crunch and freshness.
Notes
New to cauliflower rice? You can make your own (use a box grater or food processor to grate the florets) OR pick up a bag of already prepped cauliflower rice at Trader Joes in the produce aisle!