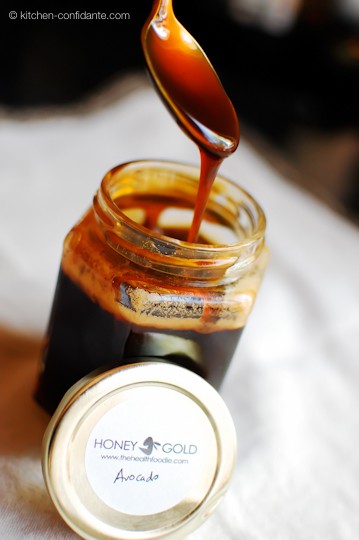 Cooking with Ambrosia
This whole week, I could not stop thinking about the extraordinary honey that I wrote about in my last post. I also couldn't stop eating it. I ate it plain, on my English muffins with peanut butter and bananas, and over yogurt. The smooth, dark-amber…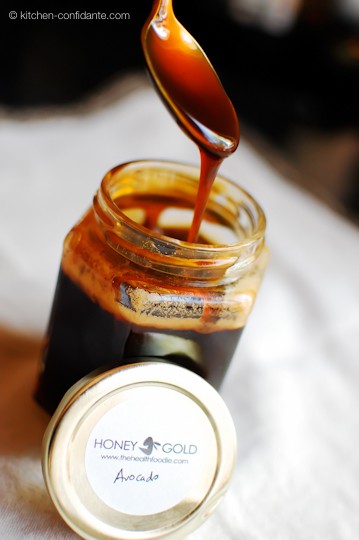 Cooking with Ambrosia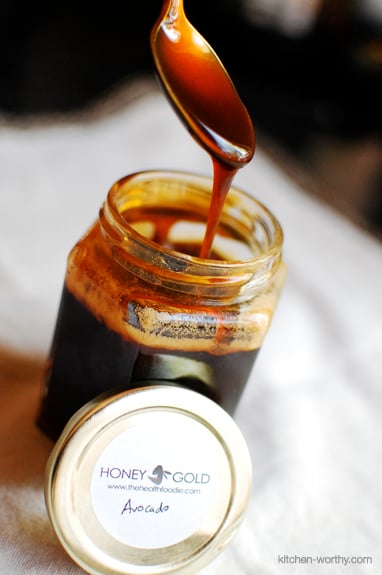 This whole week, I could not stop thinking about the extraordinary honey that I wrote about in my last post.
I also couldn't stop eating it. I ate it plain, on my English muffins with peanut butter and bananas, and over yogurt. The smooth, dark-amber honey was irresistible.
I couldn't wait to cook with it, and remembered an old recipe from my college apartment mate, Lisa. Back in those days, my apartment mates and I loved cooking for one another in our bright and cozy home away from home, and it was around that time that I truly began in earnest to write down my favorite recipes from friends and family. I love how these recipes can bring back such poignant memories, and this dish is no exception. It is quite fitting that this amber dish reflects Lisa's sweet and sunny personality.
Honey Mustard Chicken with Mango and Pineapple highlights the sweetness of honey, the tang of stone ground Dijon mustard, and the tropical flavors of mango and pineapple. The flavors just pop in your mouth and the best part (for me) is that it is extremely kid friendly. My daughter proclaimed it, "the best chicken ever!"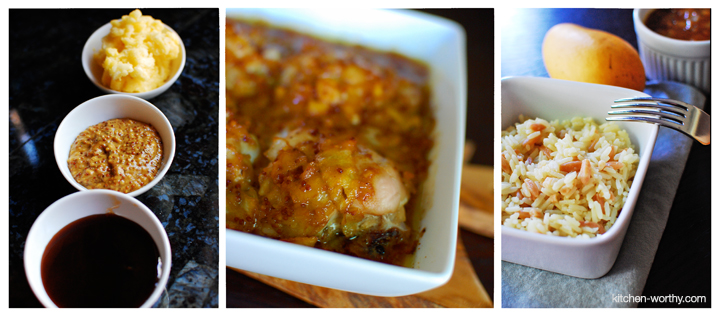 The Avocado Honey from Honey & Gold worked very nicely with this dish, giving it a very deep honey flavor. But conventional honey tastes just as well, so no worries if you are not able to access this brand. Whatever honey you use will caramelize the onions, mangoes and pineapples beautifully.
This recipe yielded about an extra 1/2 cup of sauce, and I can't wait to play around with it to see how it might do as a glaze for grilling. I can see this working nicely with pork ribs, as well!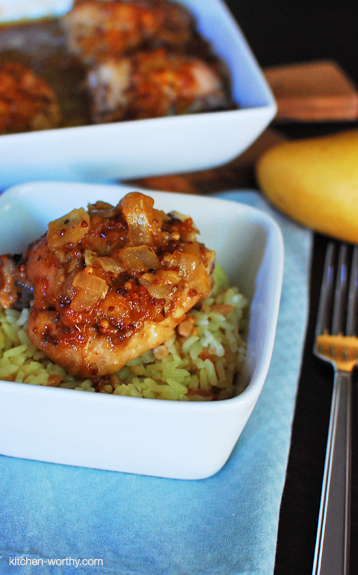 Honey Mustard Chicken with Mango and Pineapple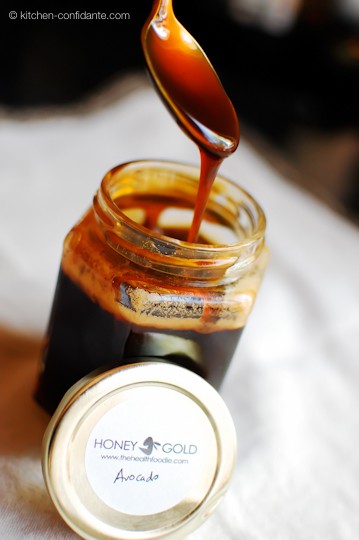 Print Recipe
Ingredients
1/4 cup (1/2 stick) butter
1 small onion, chopped
2 cloves garlic, minced
1/2 cup honey
1/4 cup stone ground or traditional Dijon mustard
1/2 tablespoon curry powder
1 teaspoon salt
1 small mango*
1/4 cup pineapple chunks*
4-6 chicken thighs, skin removed
Instructions
Preheat oven to 350 degrees.
Using a food processor, pulse the mango and pineapple until chunky (not pureed). Set aside.
In a small saucepan, melt butter over medium heat. Add onion and garlic and saute until transparent. Add honey, mustard, curry powder, salt, and mango/pineapple.
Place chicken thighs in an oven safe baking dish and pour the honey mustard sauce over the top until it is coated. Set aside any leftover sauce. Bake in the oven for about 45 minutes, or until the chicken is cooked through. Serve over rice pilaf.
Recipe adapted from Lisa L.