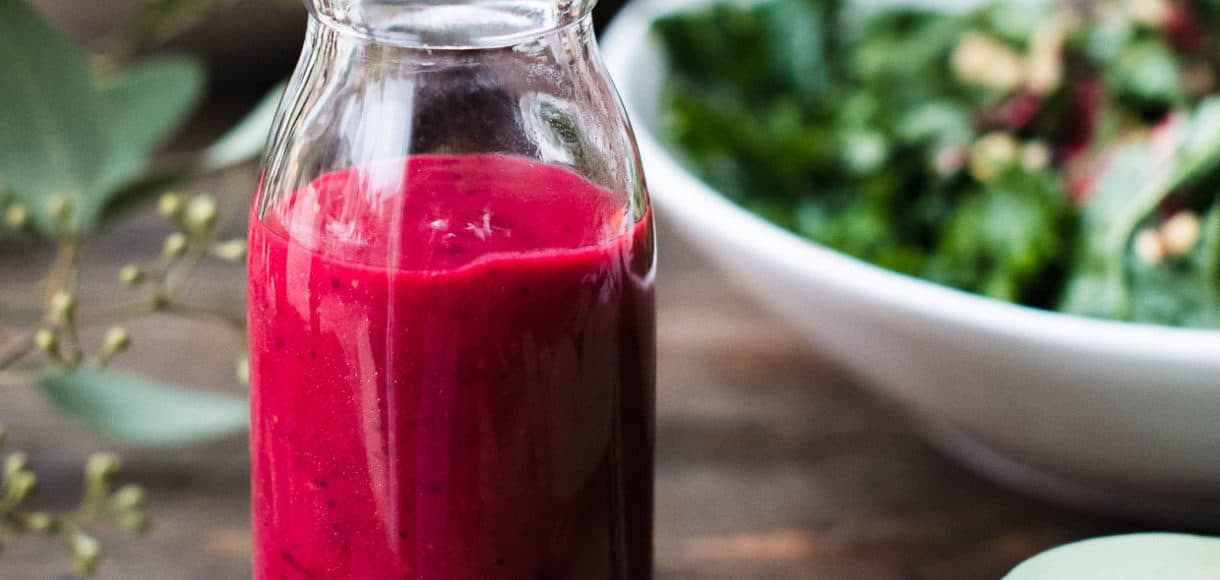 Cranberry Sauce Vinaigrette
Cranberry Sauce Vinaigrette is the last minute solution to your holiday salads! So here's situation. It's Thanksgiving day. The turkey is bronzed and gorgeous, the mashed potatoes warm and fluffy and all the accoutrements are on the table. Except for one thing. There is a…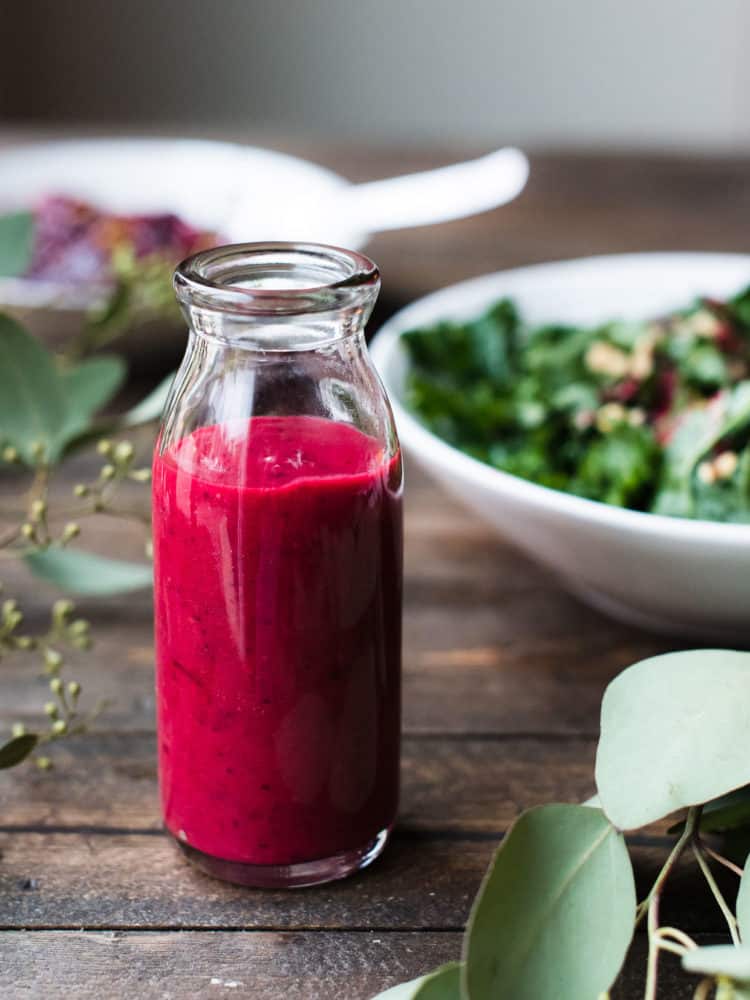 Cranberry Sauce Vinaigrette
Cranberry Sauce Vinaigrette is the last minute solution to your holiday salads!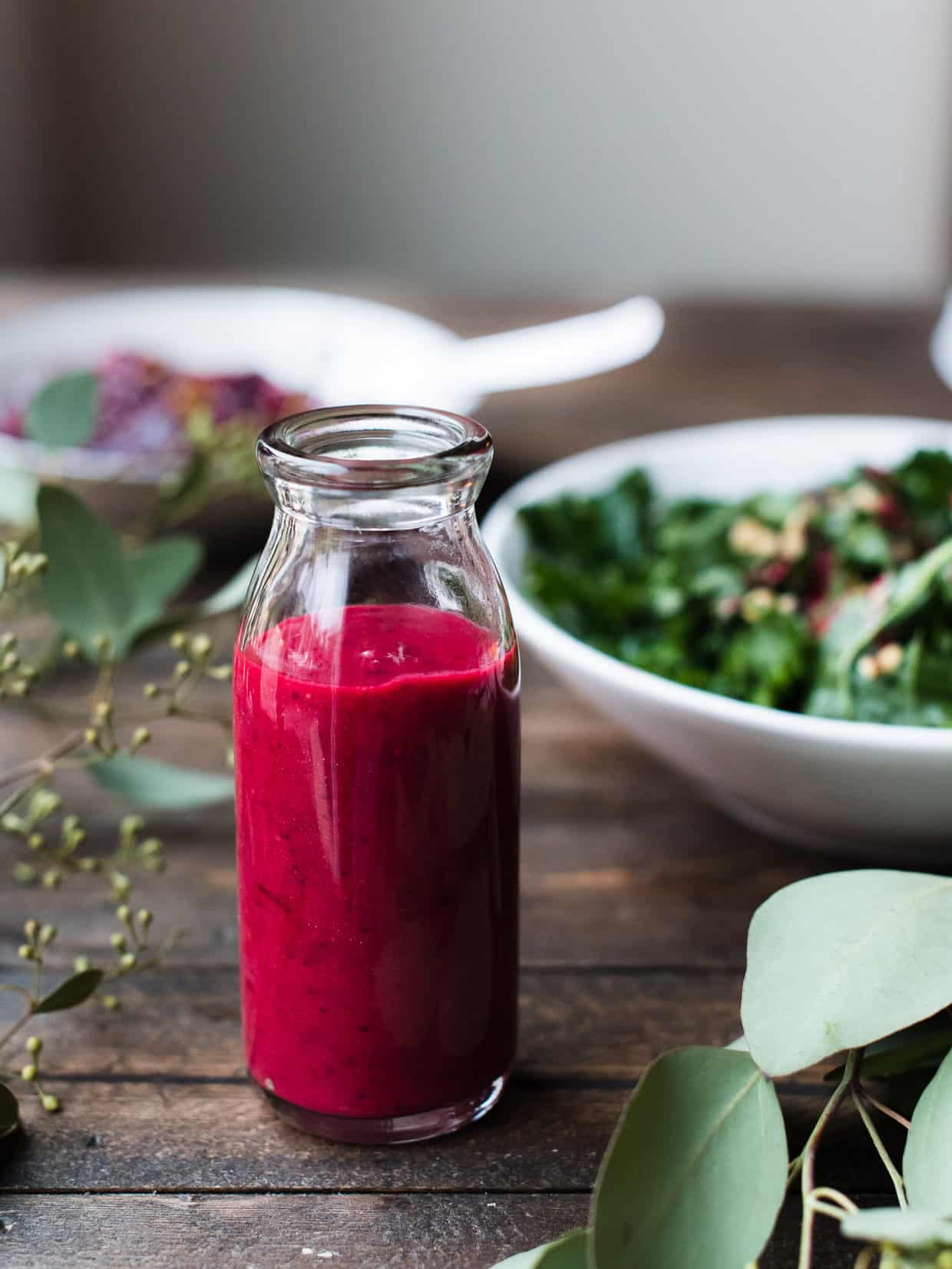 So here's situation. It's Thanksgiving day. The turkey is bronzed and gorgeous, the mashed potatoes warm and fluffy and all the accoutrements are on the table. Except for one thing. There is a salad, but there's no dressing.
You scramble to the refrigerator and search. How is it that on this overstuffed refrigerator day, there is not one single bottle of dressing to be found?
Not worry! I have the simplest solution.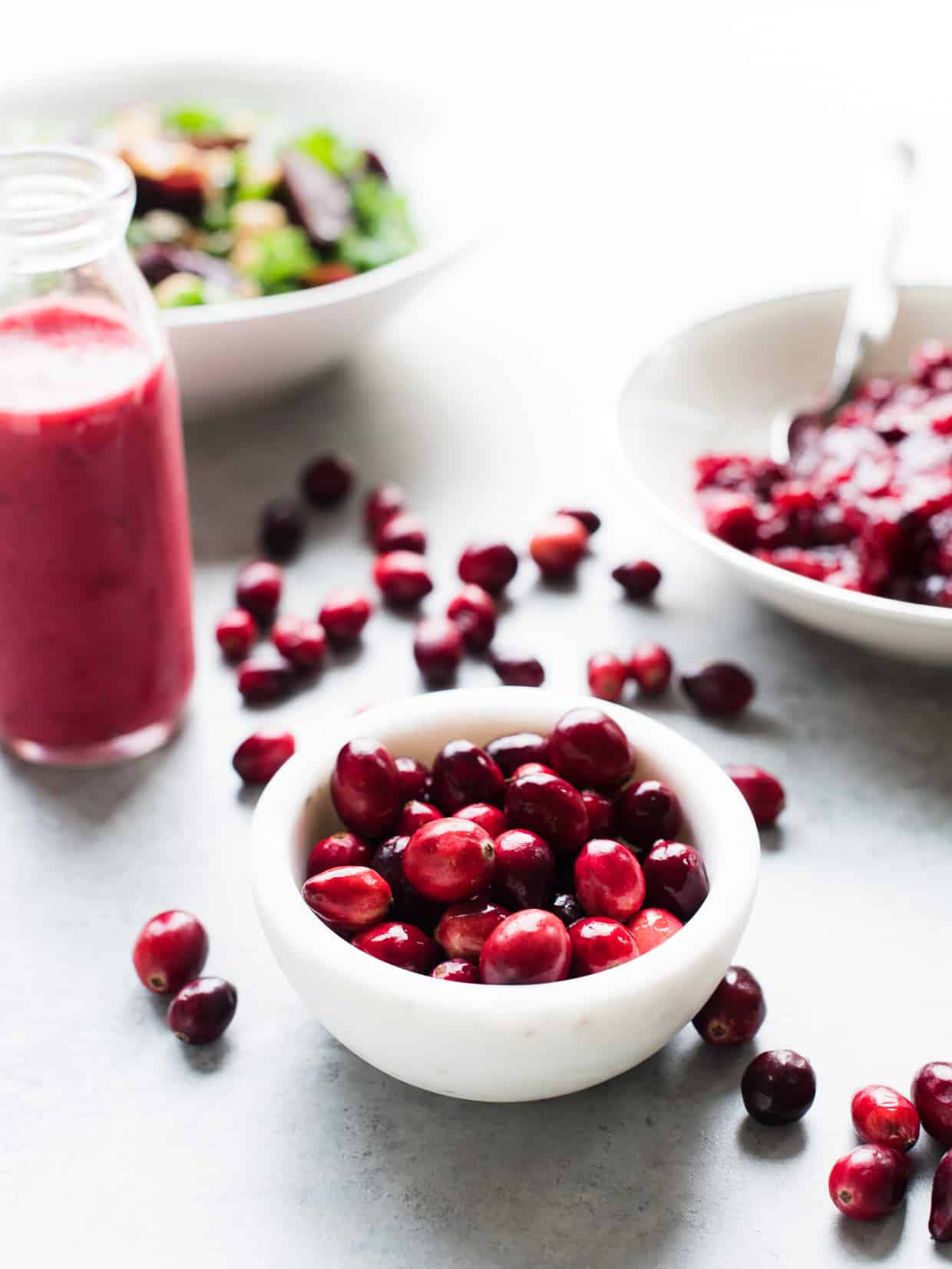 Do you see the bowl of cranberry sauce sitting on the table? Well all you need is three more minutes — yes, just three more minutes — out of your Thanksgiving day, and you will have a delicious and perfectly Thanksgiving-y salad dressing.
Cranberry Sauce Vinaigrette is something we can easily make with just a few tablespoons of the cranberry sauce you already have on the table. If you've tried my cranberry wine sauce, use it here, or your family's favorite recipe! Drizzle it on your favorite salad (it also goes well with my cranberry kale salad, too.) and your salad catastrophes are saved!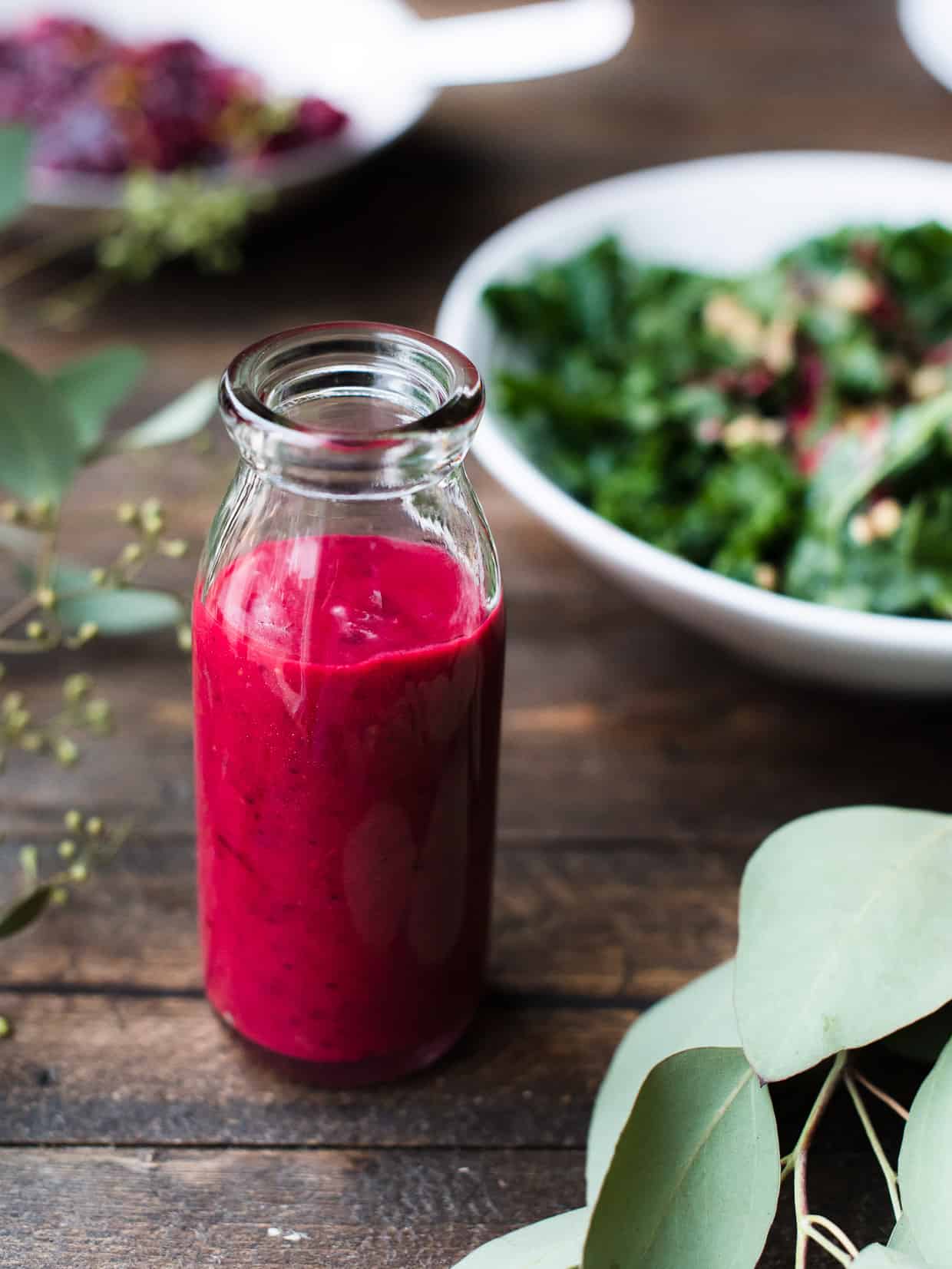 Cranberry Sauce Vinaigrette
Cranberry Sauce Vinaigrette is the last minute solution to your Thanksgiving salads!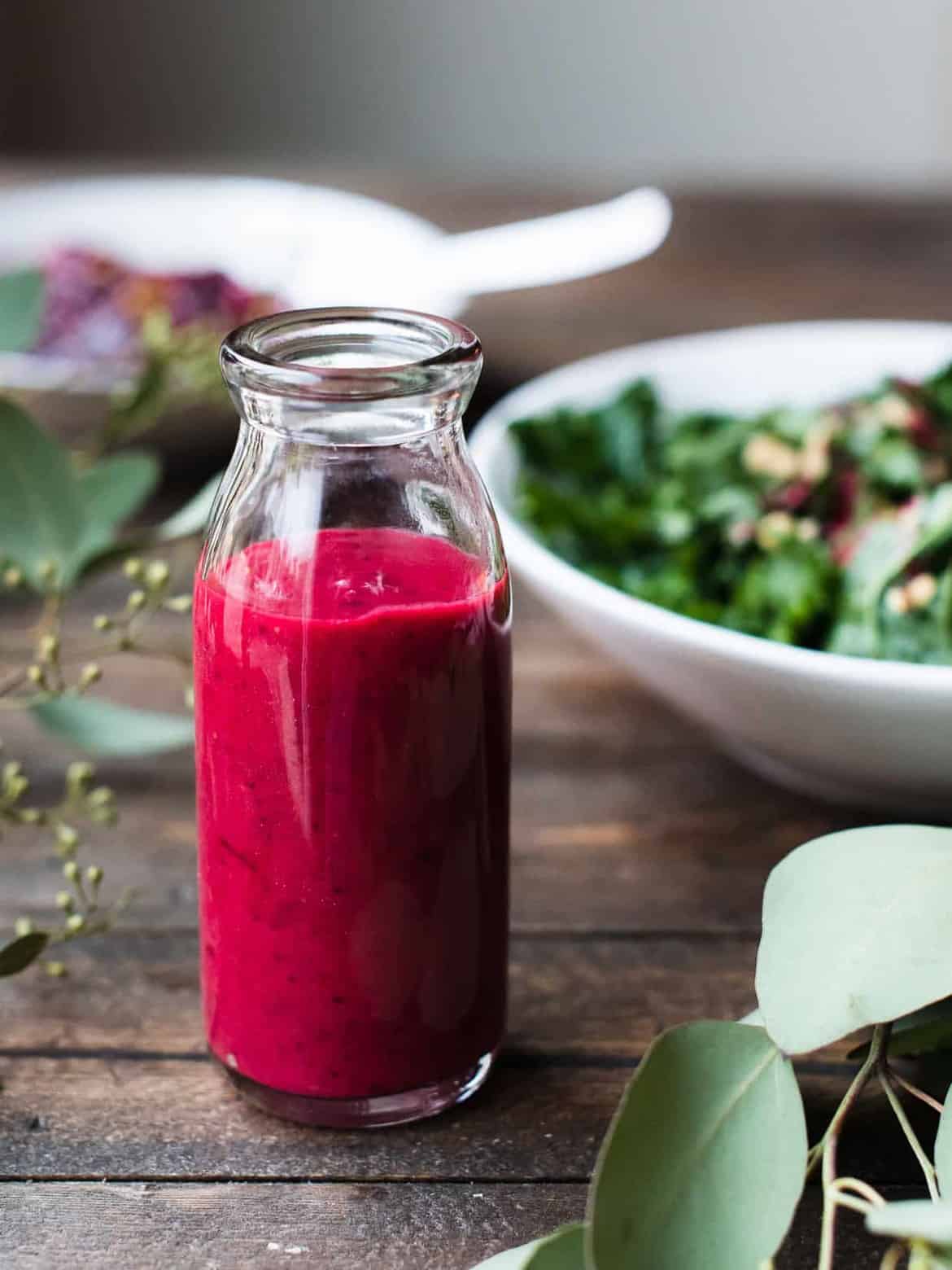 Print Recipe
Ingredients
1/3 cup cranberry sauce
2 tablespoons sherry or red wine vinegar
1 teaspoon Dijon mustard
1/2 teaspoon lemon juice
1/2 teaspoon kosher salt
Freshly ground black pepper
1/3 cup olive oil
Instructions
In a blender, blend the cranberry sauce, sherry vinegar, Dijon mustard, lemon juice, salt and pepper until smooth.
With the blender running, drizzle in the olive oil.
Adjust the seasoning with salt and pepper.
Toss into your favorite salad and enjoy!