Simple Sundays | Faux Pho
Don't have hours to simmer broth? Now you can have Faux Pho in half an hour! I'm sitting in a quiet spot in the house, the whirring of the ceiling fan my only company, except for Zoe, our black cat, who is across the room,…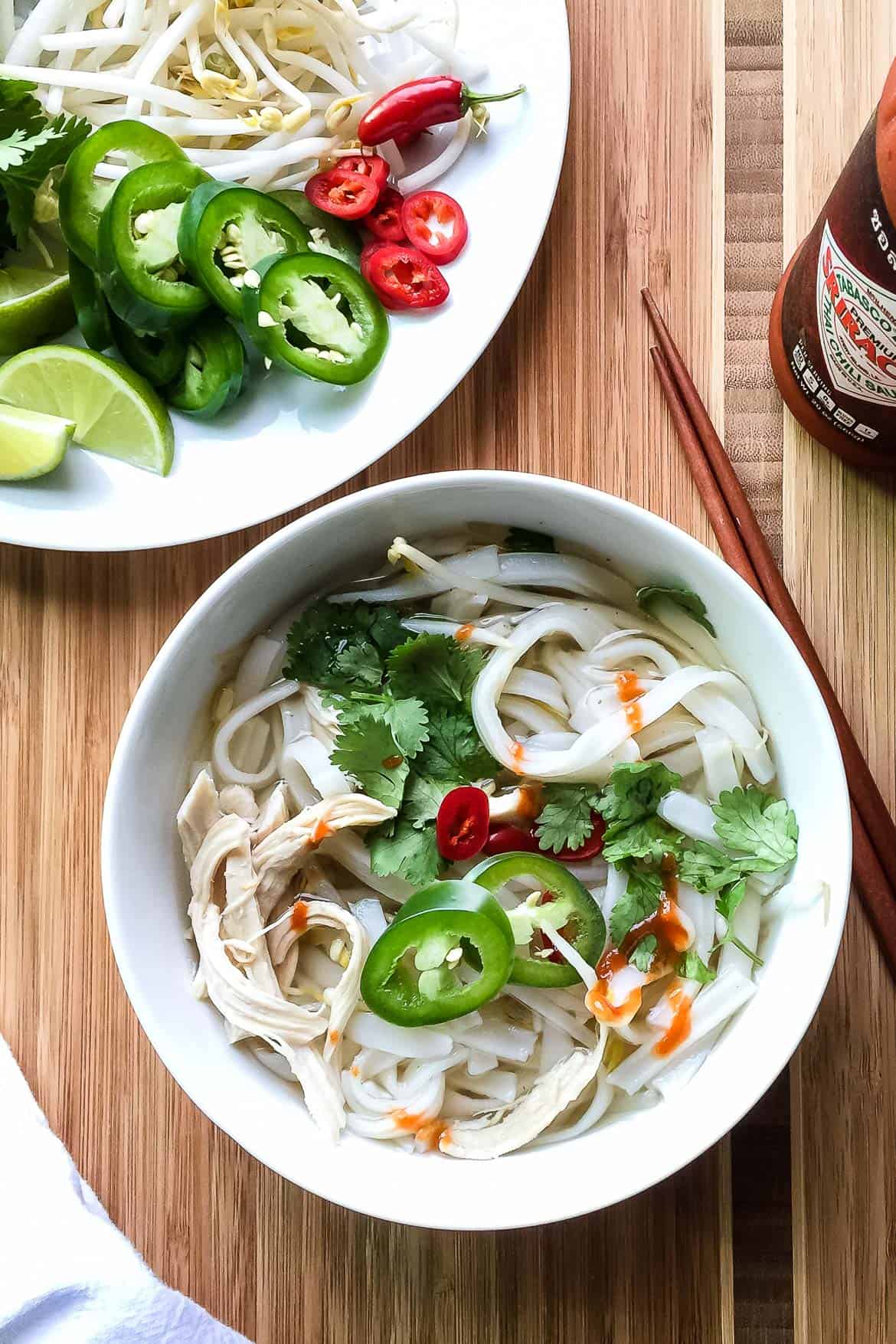 Simple Sundays | Faux Pho
Don't have hours to simmer broth? Now you can have Faux Pho in half an hour!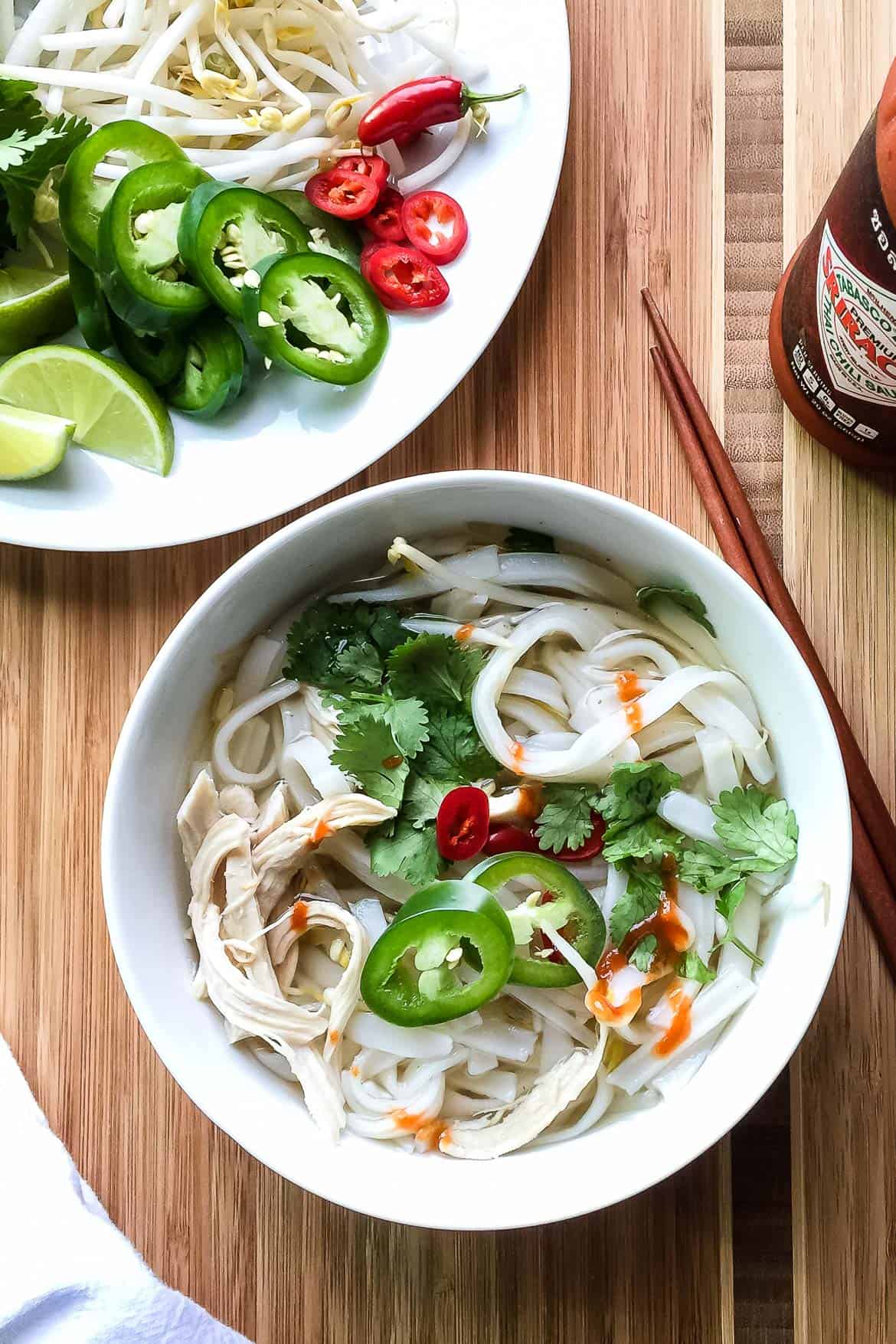 I'm sitting in a quiet spot in the house, the whirring of the ceiling fan my only company, except for Zoe, our black cat, who is across the room, bathing herself. It's too hot to venture outdoors, though my son and my husband are out there, throwing a ball around in the heat. Right now, I just want to stay right under the gentle breeze of the fan, and do absolutely nothing.
Despite the heat, I am craving a big bowl of steamy pho, fragrant with torn herbs, slices of lime and flavorful broth. I want long, chewy noodles, and drizzles of chile sauce. Even if it means perspiring with each sip, it can never be too hot for pho.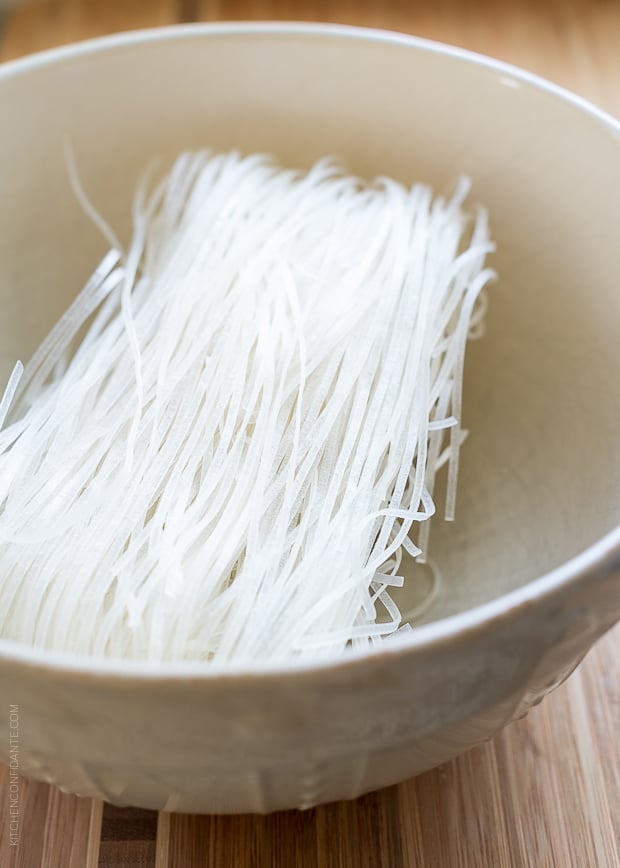 The trouble is, by the time I have a craving for noodle soup, it's usually too late to get a "proper" broth started. The first time I made pho from scratch, I used Charles Phan's recipe as my guide, and hours were required, despite my adjustments to shave some time here and there. I have since assumed that good broth and lots of time go hand in hand. And for the most part, that is true.
I can blame my impatience for this recipe for Faux Pho. It was one of those days when the craving came about 30 minutes before dinnertime. 30 minutes was too long to drive to our favorite pho restaurant and too short to make a homemade broth. Or so I thought. This may not win the hearts of purists, and I hope to God that Charles Phan himself never lays eyes on this post, but when you want pho in a flash, it can be done, and it can be very, very good.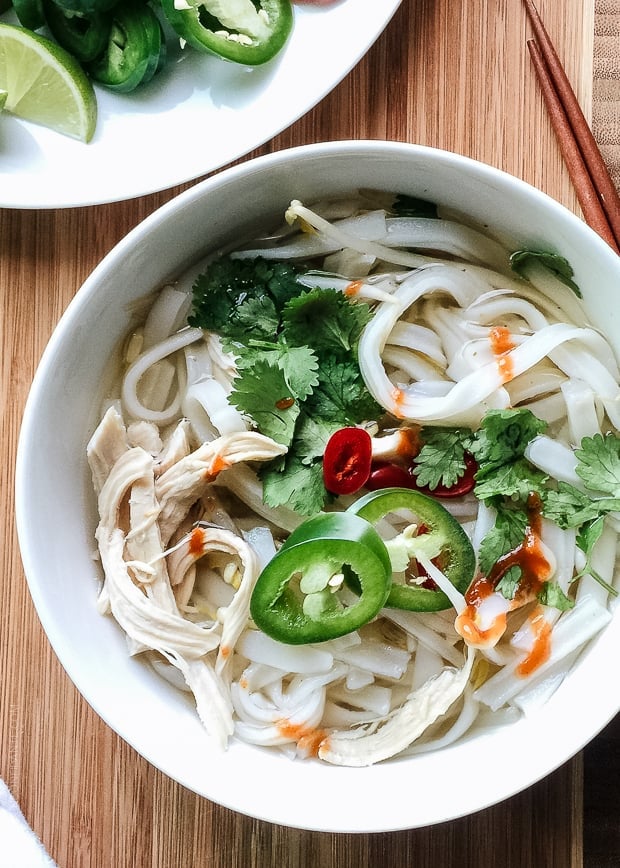 Don't have hours to simmer broth? Now you can have Faux Pho in half an hour! I can blame my impatience for this recipe. And I can thank Marnie Porter on Instagram for inspiring me to call it Faux Pho!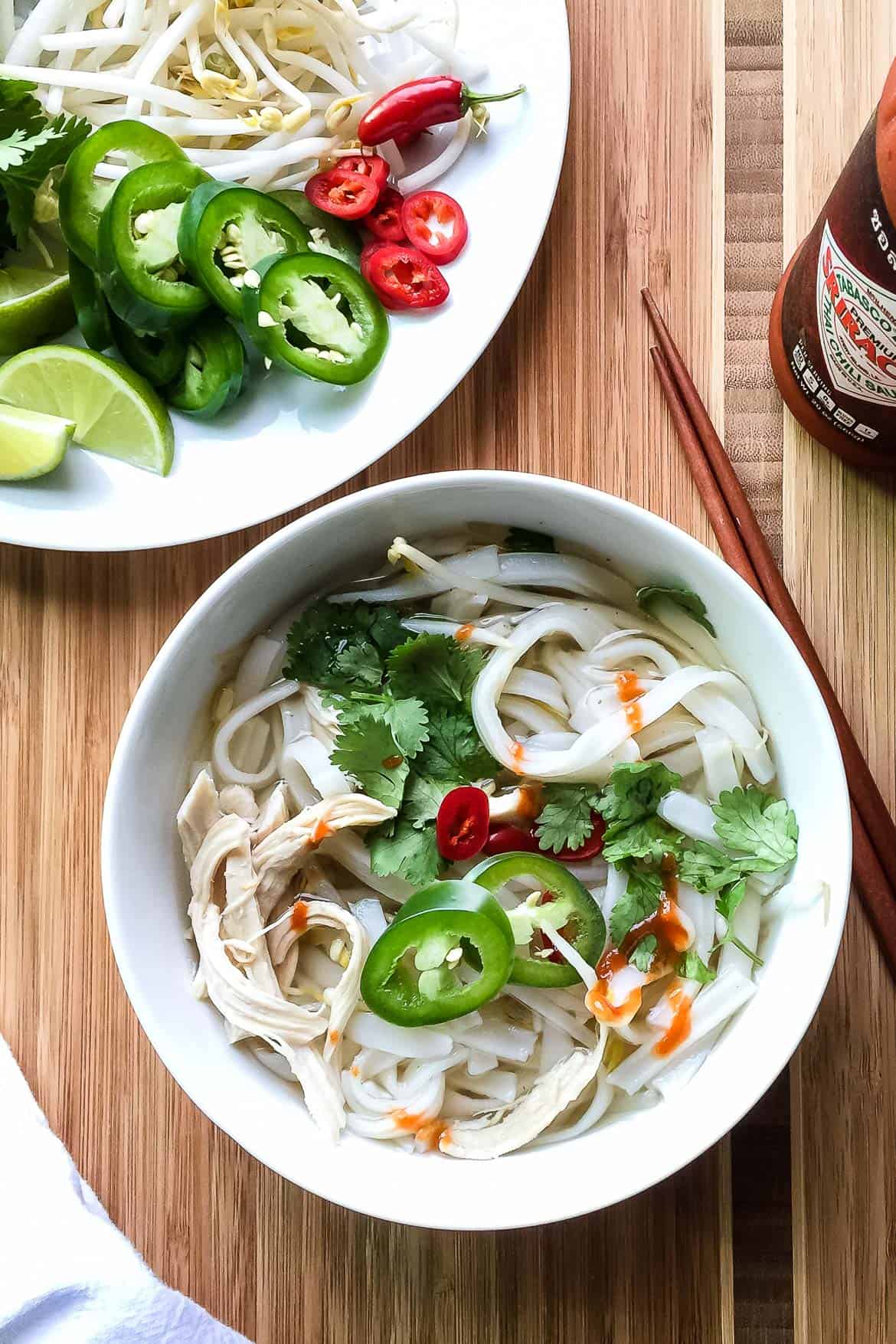 Print Recipe
Ingredients
1/2 lb dried pho noodles (Vietnamese rice noodles)
2 chicken breasts, boneless skinless
kosher salt
freshly ground black pepper
4 cups chicken stock, low sodium
2 cup beef broth, low sodium
1 cups cold water
1/4 cup fish sauce
3 1-inch pieces of ginger
1 lb mung beans
2 scallions, thinly sliced
1/4 cup basil, roughly chopped
1/4 cup cilantro, roughly chopped
1 limes, sliced in wedges
1-2 jalapeños and/or serrano chile peppers, thinly sliced
Asian chili garlic sauce and/or hoisin for serving
Instructions
Soak the noodles in a bowl of hot water for 15 minutes, or until soft.
While the noodles soak, place the chicken breasts in a medium sauce pan and cover with about 1 inch of water. Season with salt and pepper. Bring to a boil over medium-high heat, skim any foam from the top, then lower to a simmer and cover the pan. Let the chicken cook for about 15 minutes.
Meanwhile, in a large pot or Dutch oven, bring the chicken stock, beef broth, water, fish sauce and ginger to a boil over medium-high heat. Once it reaches a boil, lower the heat, cover the pot, and let it simmer. Season to taste with salt and pepper.
While the broth simmers, check on the poached chicken. When the chicken is cooked and cool enough to handle, shred the chicken into bite sized pieces.
Bring a pot of water to boil. Salt it generously, then drop in the softened rice noodles and cook for about 3 minutes. Drain. Do the same for the mung beans, blanching them briefly.
Divide the rice noodles, mung beans, and shredded chicken into bowls, and ladle the broth into each bowl. Garnish with scallions, basil, cilantro, jalapeño slices and chili sauce. Serve immediately.
Notes
If you have leftover roast chicken, you can save some time and use this instead of poaching the chicken the day of. Of course, you can also prepare the elements in advance (poached chicken and broth) and assemble it even more quickly when you are ready to enjoy a bowl of pho.