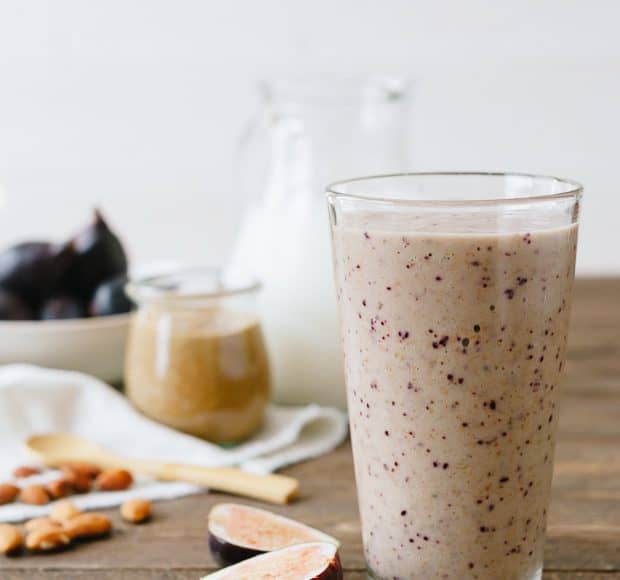 Fig and Almond Butter Smoothie | Simple Sundays
This sweet and creamy Fig and Almond Butter Smoothie is super nourishing after a workout – but the truth is, it tastes decadent enough to be a dessert. He's the oldest teenager I know. Sleeping till noon if I would let him, creaking wearily up…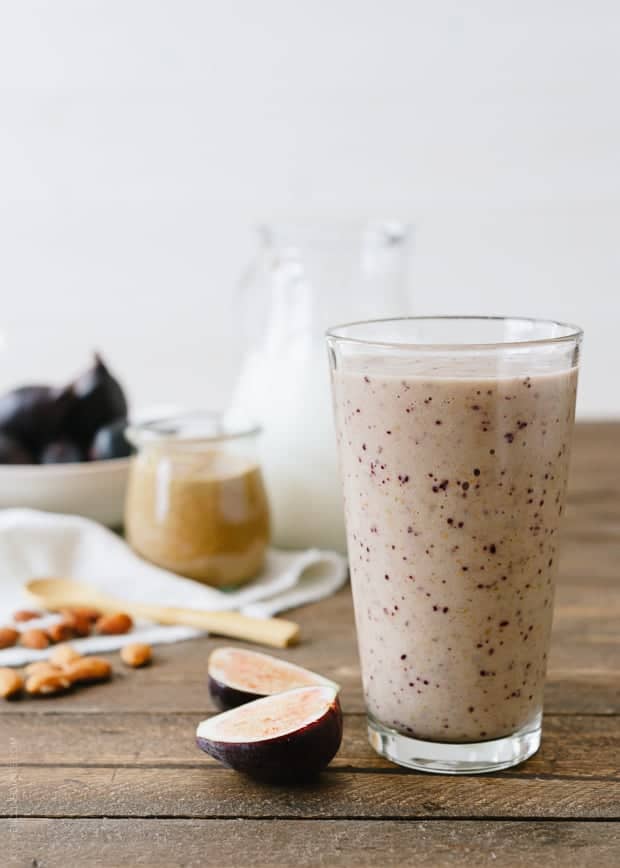 Fig and Almond Butter Smoothie | Simple Sundays
This sweet and creamy Fig and Almond Butter Smoothie is super nourishing after a workout – but the truth is, it tastes decadent enough to be a dessert.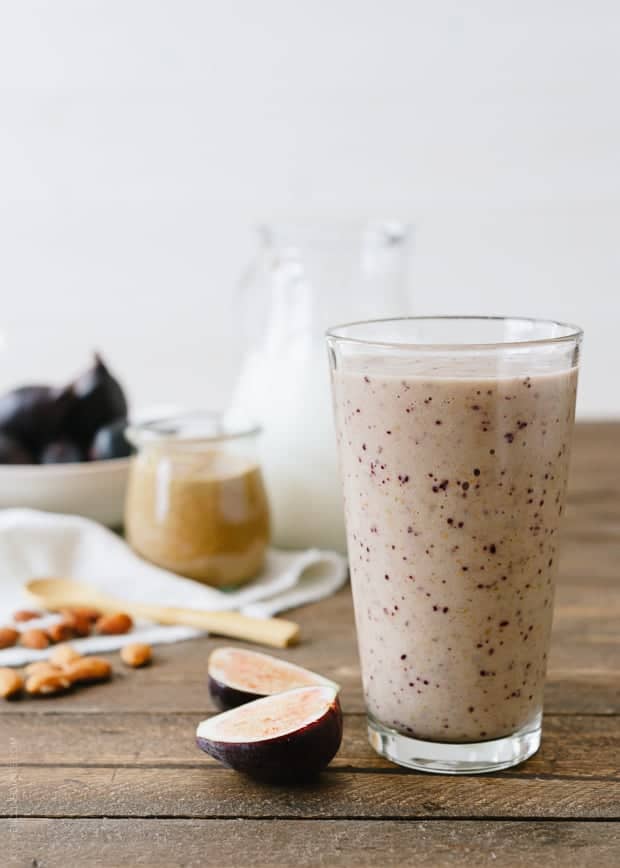 He's the oldest teenager I know. Sleeping till noon if I would let him, creaking wearily up from his bed with a "just-leave-me-alone-and-let-me-sleep" expression, lumbering ever so slowly down the stairs, each step a major life ordeal. An old man in a teenager's body.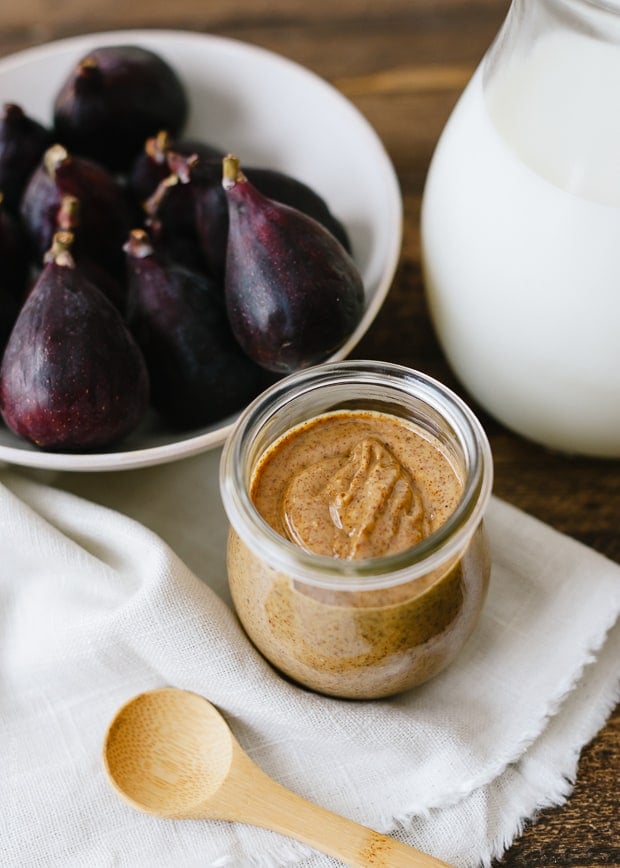 That's our dog.
Wilbur is his name, our English bulldog, and he is a furry log, a loud snoring one. I hear his snores between floors; I've gotten used to them, actually. Visitors to the house may hear a rumble from the kitchen, and I forget to explain – oh, that's just Wilbur, sleeping upstairs.
I think he needs an energy smoothie.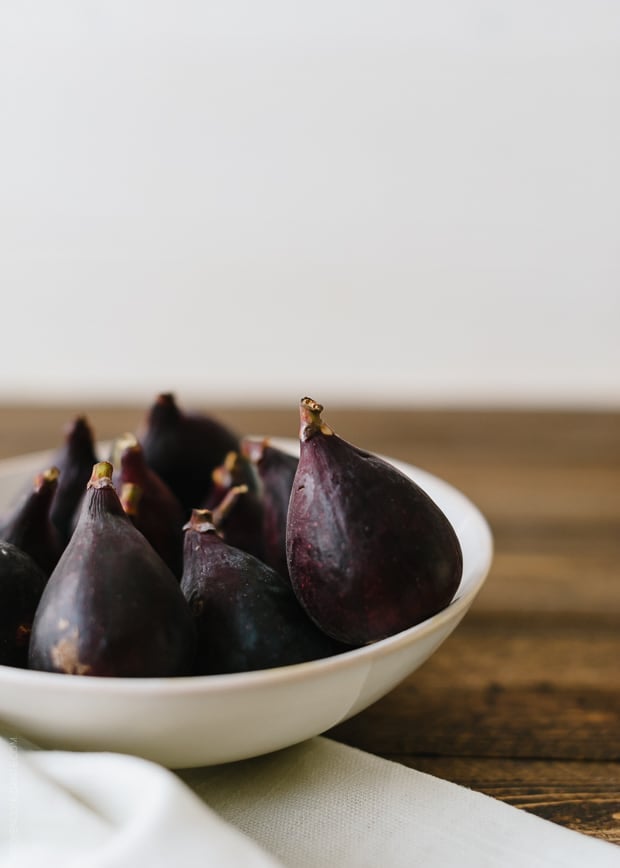 Just when I think I can't love figs any more than I already do, I find a new way to become smitten with them.
I was at Trader Joe's a few months ago, picking up bags of frozen fruit for our smoothies, when a new package caught my eye. Frozen figs – that was new to me! I was intrigued, since most of my figgy recipes are for my beloved fresh figs, but I bought a bag and figured I would find a way to make good use of them.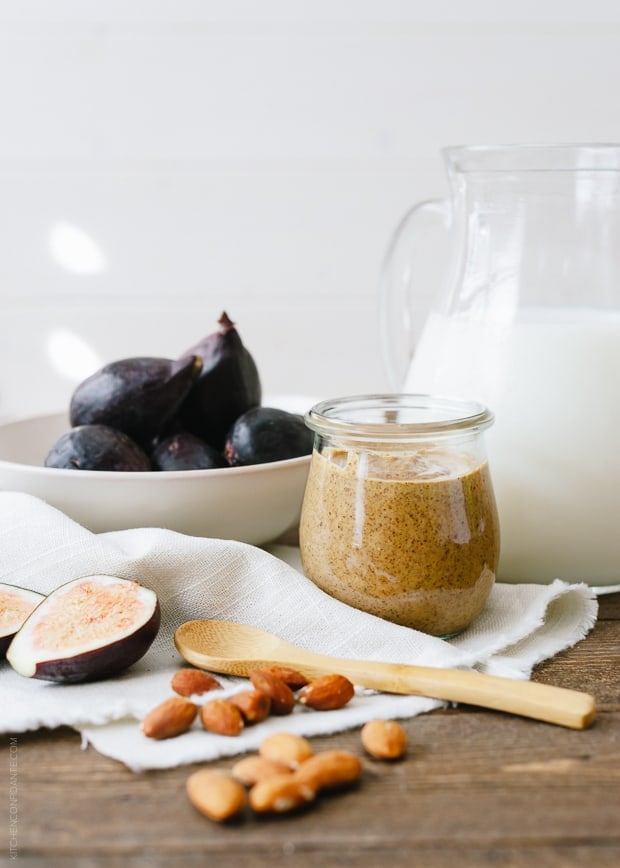 And I did. It was after a hard workout, and I came home to refuel. I knew I wanted some extra protein that day, and pulled out the almond butter. And then I remembered the frozen figs. This Fig and Almond Butter Smoothie was born that morning, and I've made it many times since, with those lovely frozen figs (and sometimes a few fresh ones added in if I had any). The creamy texture is like a sweet, nutty milkshake, and insanely delicious. I admit I was surprised!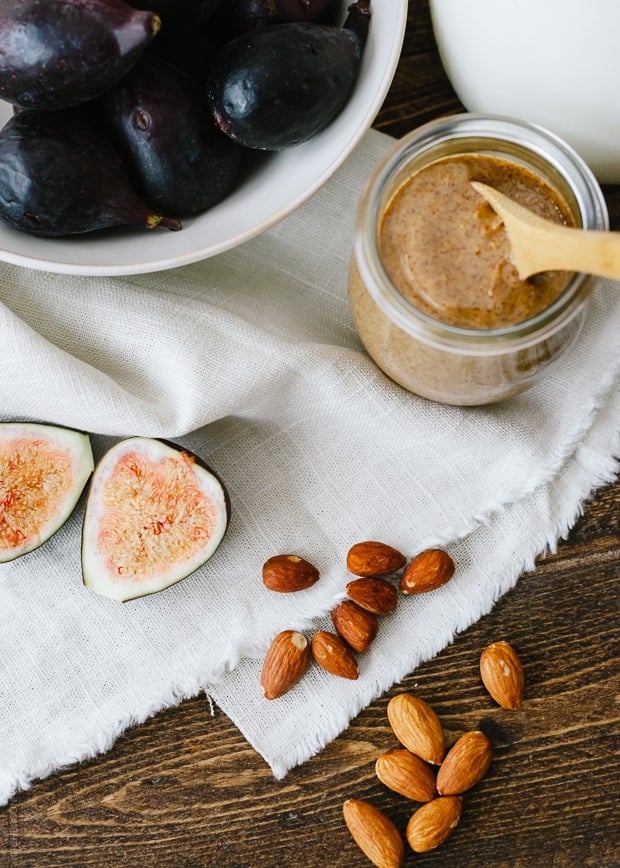 Perhaps it is time to make Wilbur one, too. I bet he would lap it right up!
What's your favorite way to re-fuel after a workout?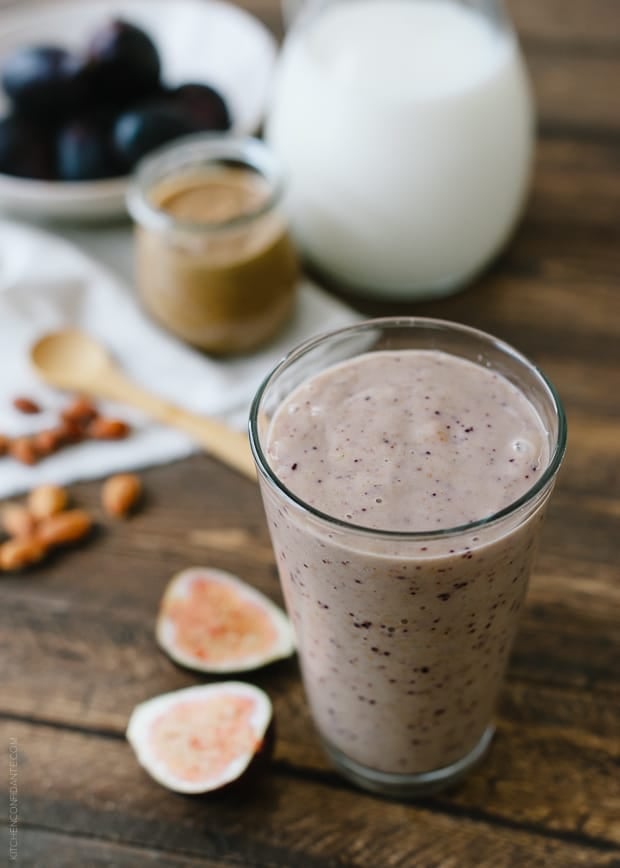 Fig and Almond Butter Smoothie
This sweet and creamy smoothie is super nourishing after a workout – but the truth is, it tastes decadent enough to be a dessert.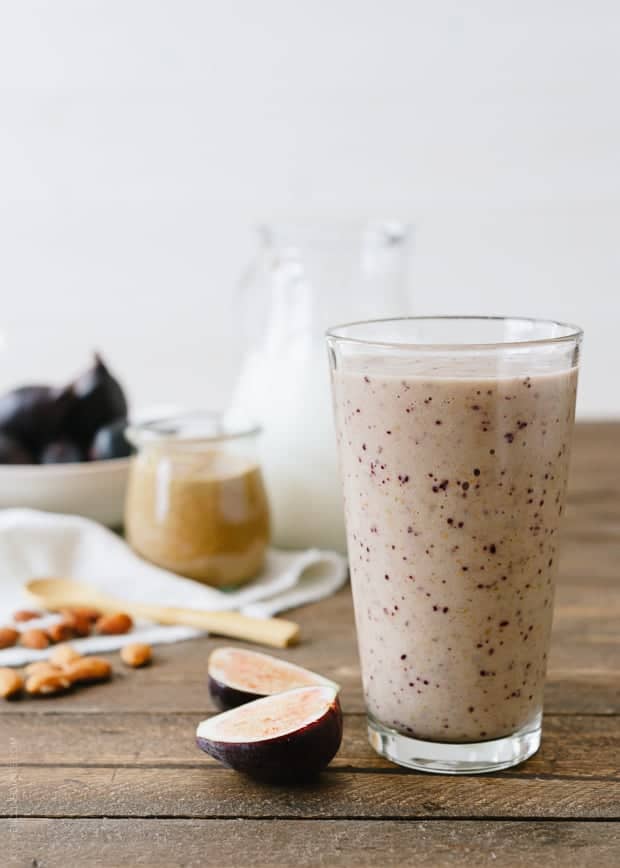 Print Recipe
Ingredients
1 cup almond milk (vanilla flavored)
1 ripe banana
4 frozen figs
1 tablespoon almond butter
Instructions
Place the almond milk, banana, figs and almond butter in the blender in this order. Blend until smooth. Enjoy immediately.