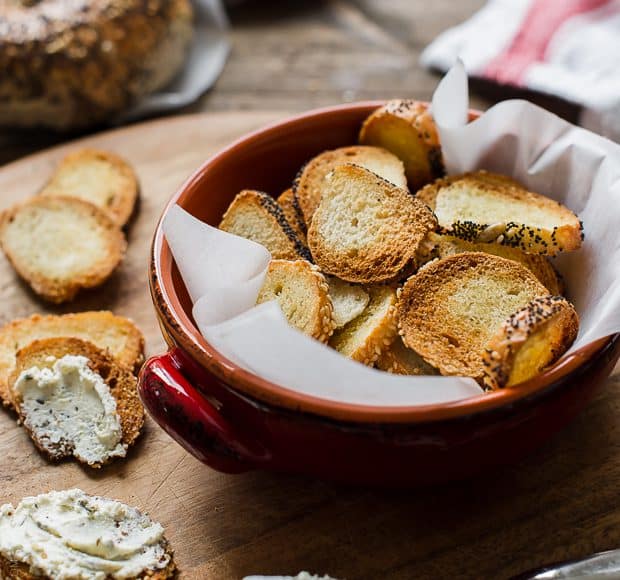 Garlic Parmesan Bagel Chips
Extra bagels? Maybe a little stale? Don't let them go to waste! These homemade Garlic Parmesan Bagel Chips are easy to make and perfect for snacks! I did the math the other day. I realized that it's been fifteen years and one month since I…
Garlic Parmesan Bagel Chips
Extra bagels? Maybe a little stale? Don't let them go to waste! These homemade Garlic Parmesan Bagel Chips are easy to make and perfect for snacks!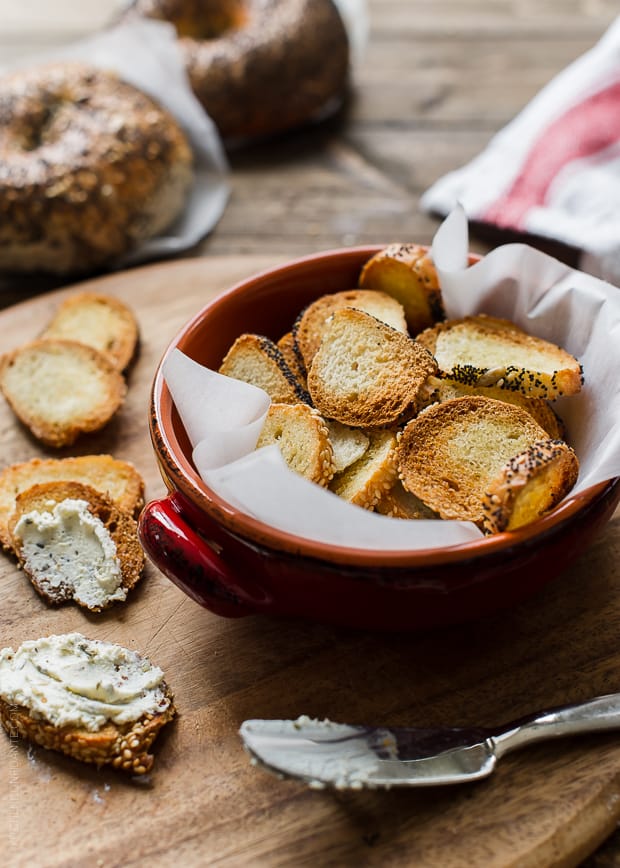 I did the math the other day. I realized that it's been fifteen years and one month since I moved to California, and seventeen years since I left New York for Chicago. At the time, I expected to return in about seven years, or whenever my doctorate in clinical psychology was done, whichever came sooner.
Well, it turned out that I would have a change in heart about pursuing the doctorate, and there was also the not-so-little matter about falling in love and moving to California.
But everything happens for a reason, and I have no regrets. And while there are definitely things I miss from home, bagels top the list.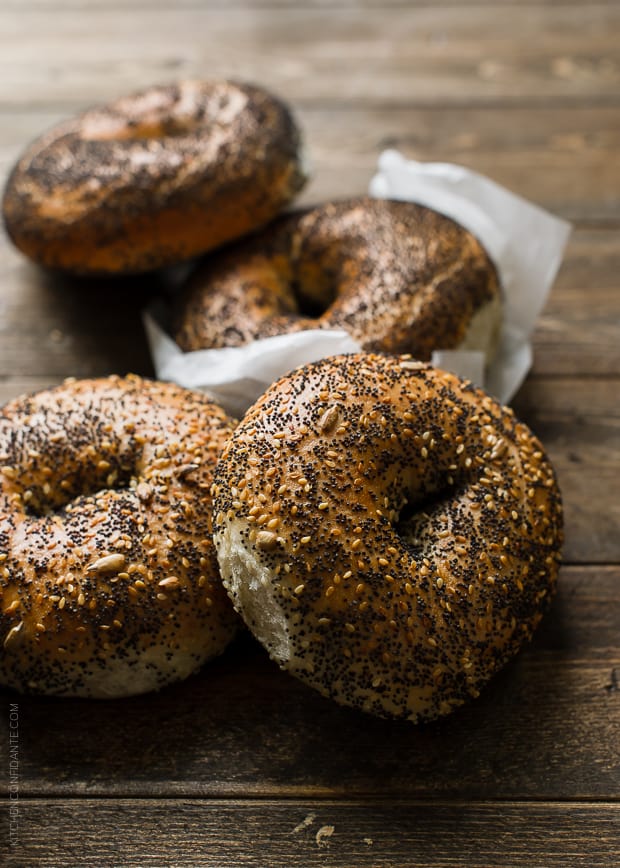 I have yet to find a good bagel outside of NYC, but thanks to so many of your wonderful recommendations when I wondered aloud on Instagram last week, it is clear that I have some taste testing to do! In the meantime, the west-coast-good-bagel-drought is tough given how my daughter has grown to love her bagels and cream cheese just as much as I do.
There is one thing that can be done, however. My local bagels are perfect for making one of our favorite crunchy snacks: bagel chips! My daughter has been begging me to make homemade bagel chips, so I decided to surprise her and one of her best friends when they came home from school.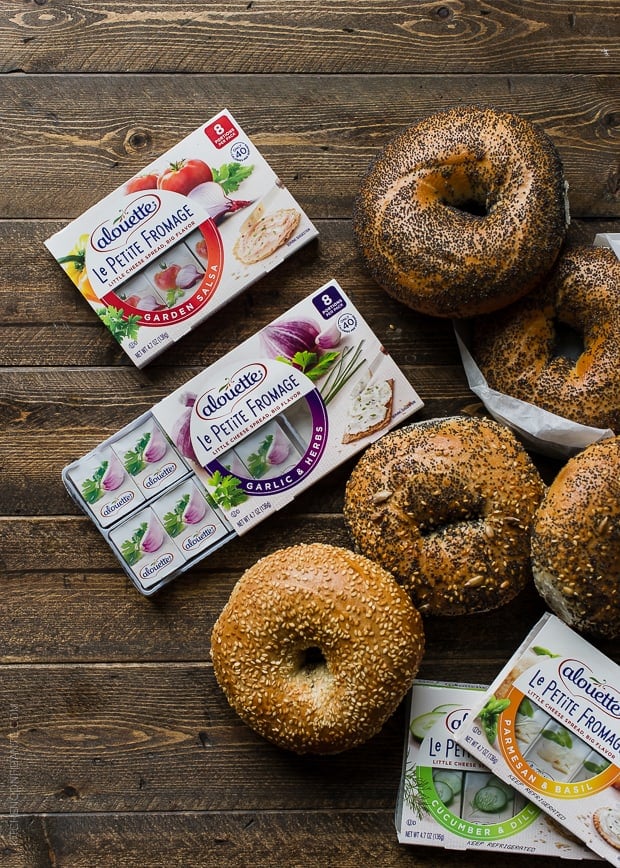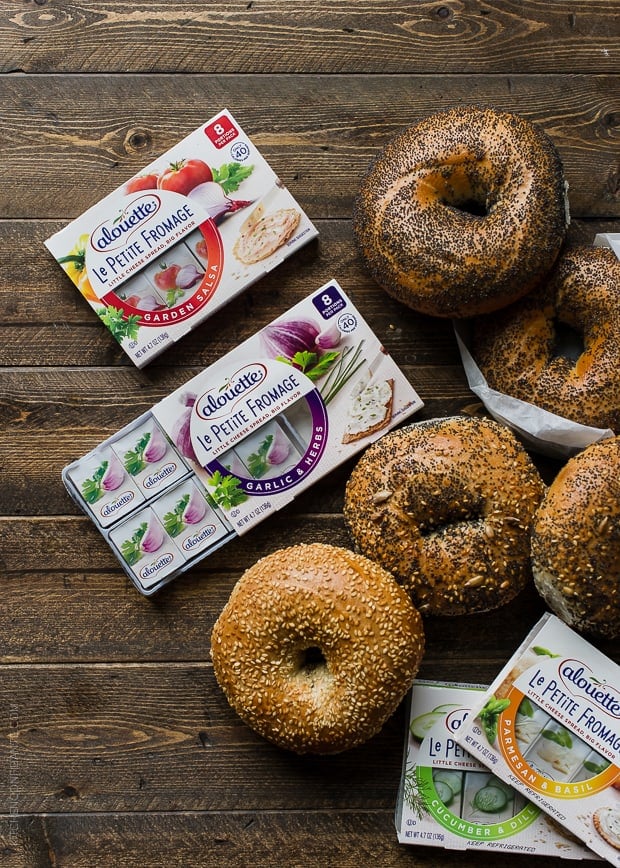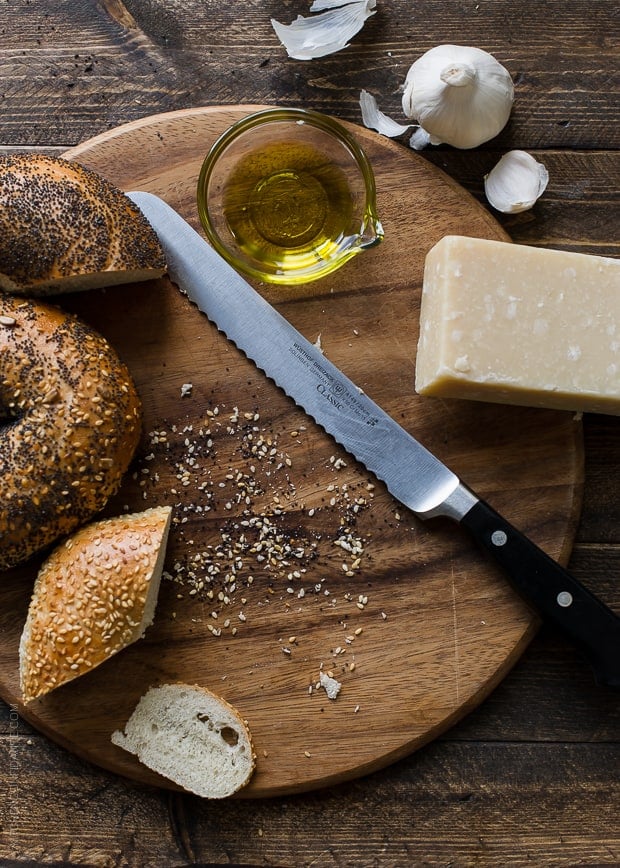 There's something about the afternoon munchies that make us all crave something crunchy and salty, and I knew they would love these fresh bagel chips smeared with something creamy, like Alouette's Le Petite Fromage! These little cheese spreads pack a lot of flavor, and I let them have fun mixing and matching the flavors with the oven fresh chips.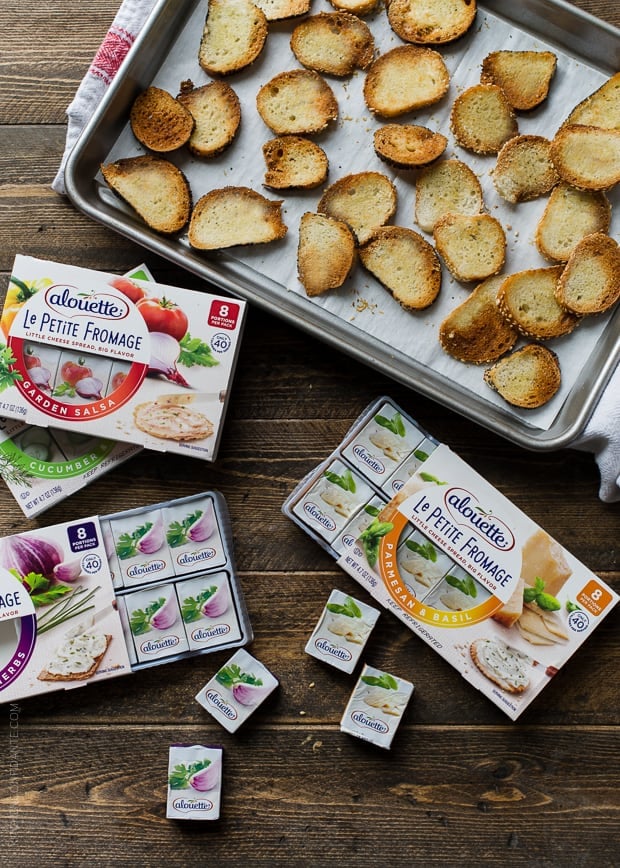 Bagel chips can be made much faster than a trip to the store – and certainly faster than a flight to New York! All it takes is simply slicing bagels into thin rounds, brushing them with garlic-infused olive oil, and sprinkling some freshly grated parmesan cheese. A quick toast in the oven and you'll be snacking in no time!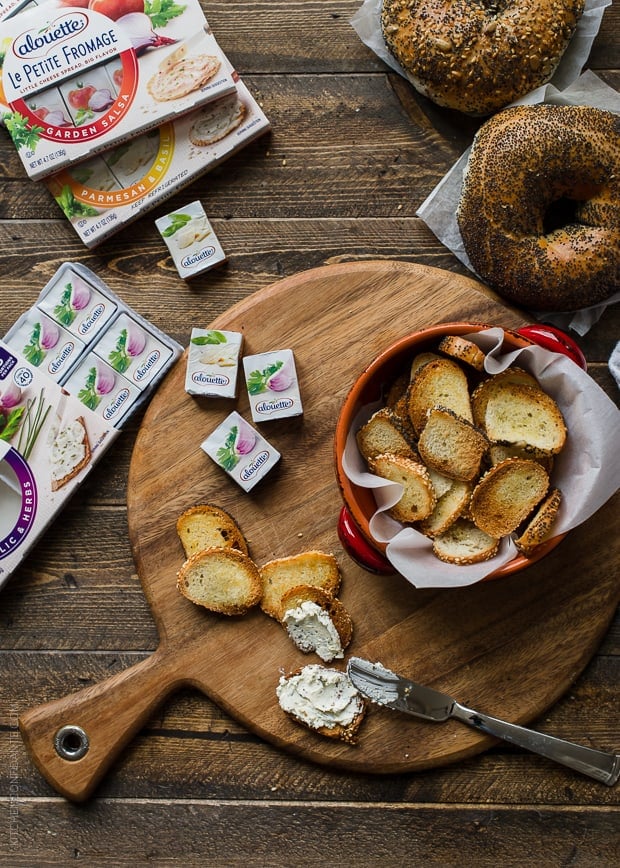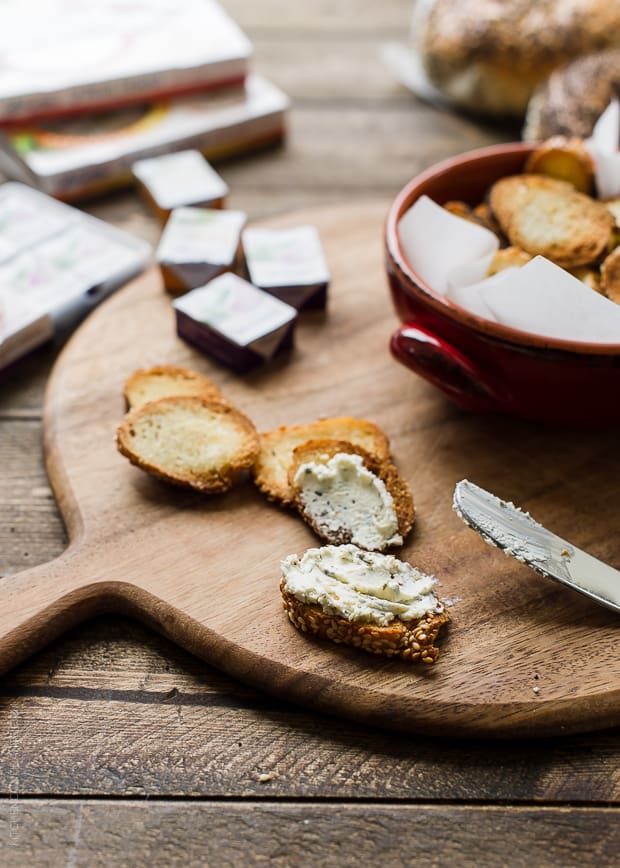 Disclosure: This post is brought to you by Alouette Cheese. All opinions are my own. Sponsored posts such as these help behind the scenes at Kitchen Confidante. Thank you so much for supporting brands that matter to me and making my blog a part of your day!
Garlic Parmesan Bagel Chips
Extra bagels? Maybe a little stale? Don't let them go to waste! These homemade Garlic Parmesan Bagel Chips are easy to make and perfect for snacks!
Print Recipe
Ingredients
1/4 cup olive oil
1 large clove garlic, peeled and halved
3 bagels
1/4 cup finely grated parmesan cheese
Instructions
Preheat the oven to 325°F. Line a baking tray with parchment paper.
In a small saucepan over medium-low heat, warm the olive oil with the garlic clove until the oil is warm and the garlic is just giving off its fragrance, about 2 minutes. Remove from heat and let the garlic infuse the oil while you slice the bagels.
Slice the bagels into thin rounds, about 1/8 inch thick. Arrange them in a single layer on the prepared baking sheet.
Lightly brush the bagel rounds with the garlic infused olive oil. Sprinkle with parmesan cheese.
Bake in the oven for about 12-15 minutes, or until golden brown.
Enjoy plain or with your favorite spreadable cheese.