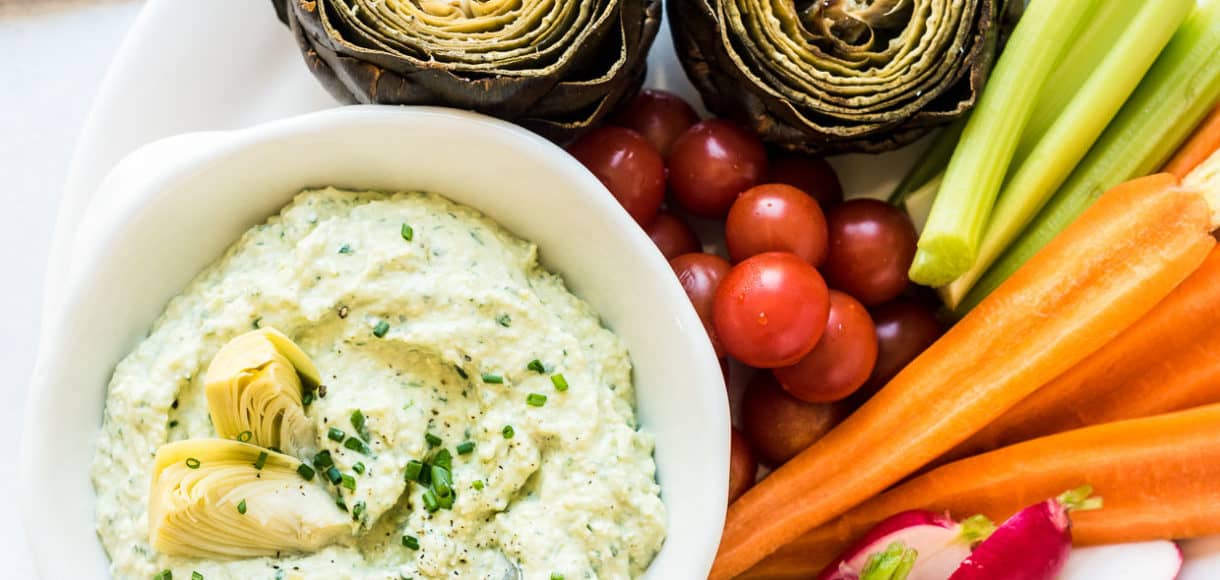 Artichoke and Avocado Dip
If you love hot artichoke dip, you must try this. Think of Artichoke and Avocado Dip as the original's fresher, cooler and healthier cousin.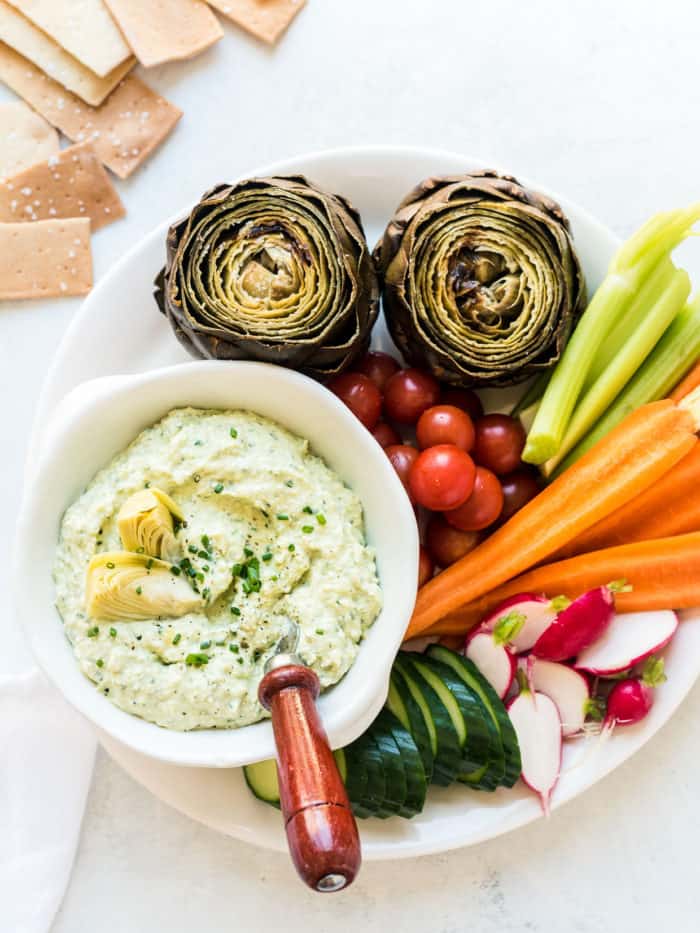 Artichoke and Avocado Dip
This Artichoke and Avocado Dip is a cool, creamy and flavorful update to the classic hot artichoke and spinach dip that many of us know and love.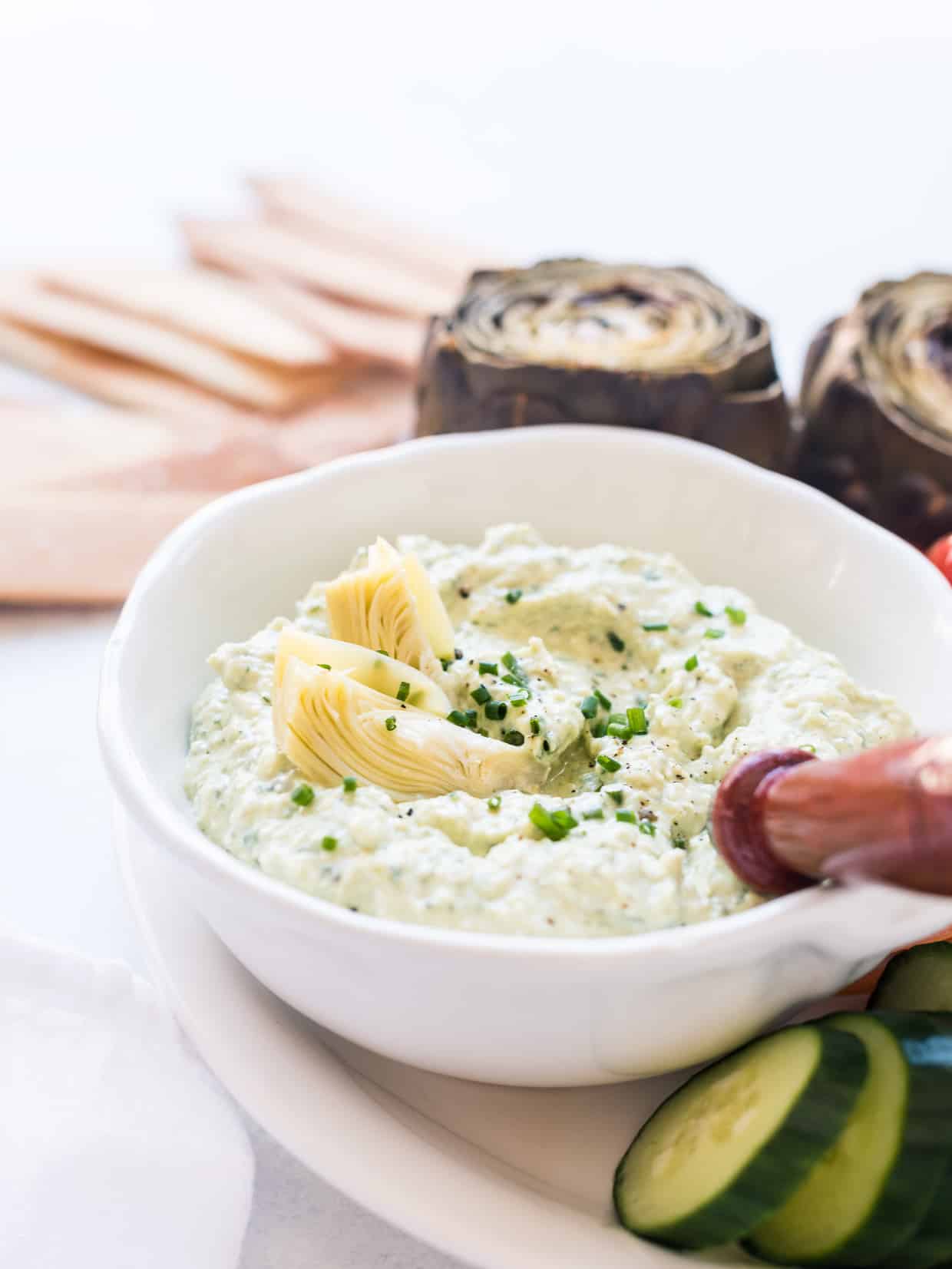 I don't know about you, but when it comes to getting ready for a gathering with friends – whether it's a casual group of couples or a girl's night in – I find myself in this passive aggressive tizzy. On the one hand, I'm excited to see my friends and to meet new ones, but a knot begins to grow in my tummy. There is the question of what to bring and the pressure for it to be amazing.
When people kinda sorta know that you've got this thing called a food blog, and this thing is actually more than just a thing but your passion and your life, the thought of people eating your food is nothing short of frightening. The self-doubt, the worry that it will be disgusting, and the stress from knowing that you will be judged is very real.
So what do you do?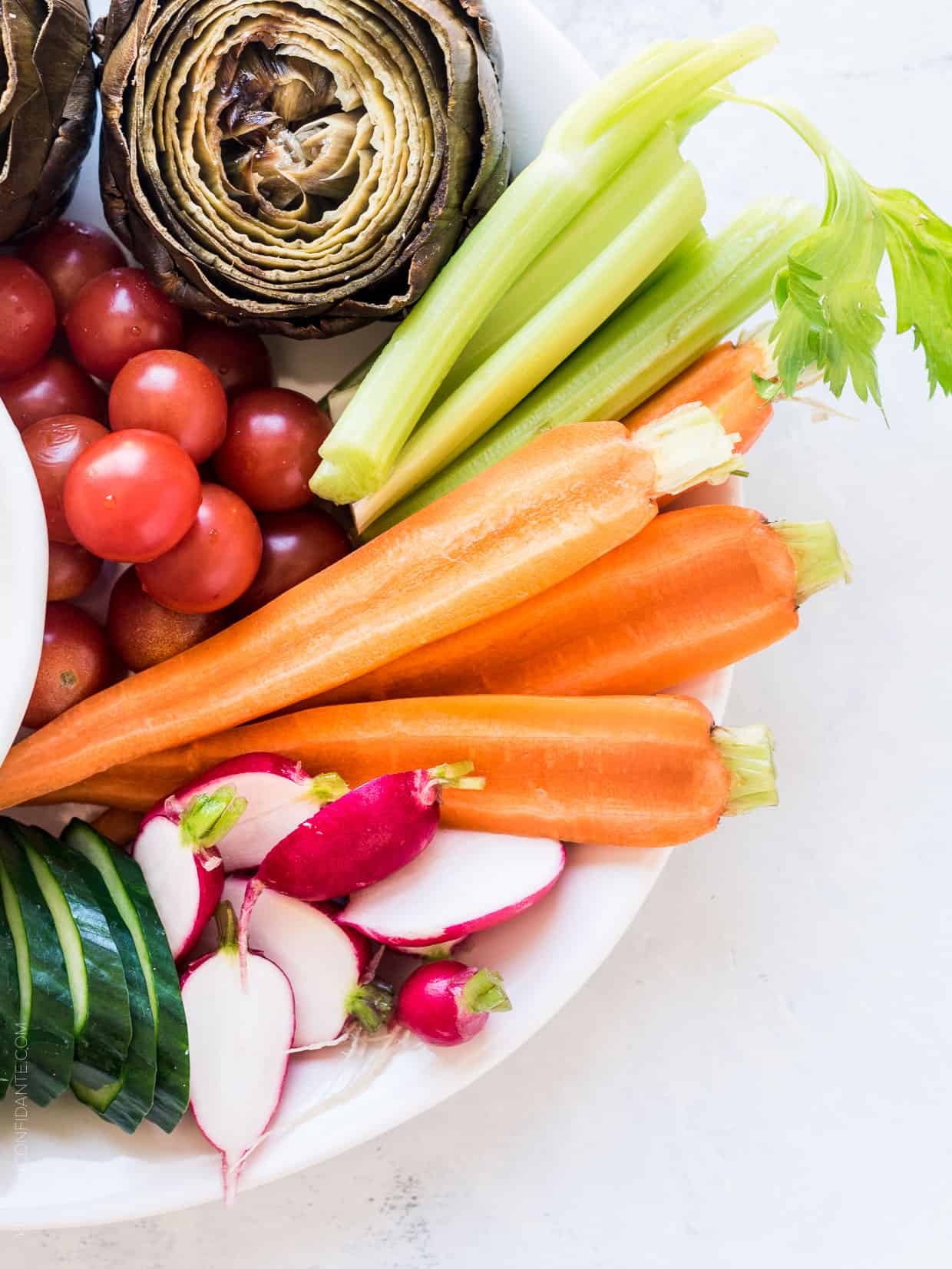 Well, if you're like me, you procrastinate, and you put things off. You don't play it safe and you don't make the recipes you know they will love. You wait until the very, very (and did I say VERY?) last minute — oh, say, 20 minutes before you are supposed to show up, where you finally take inventory of what is in the pantry and fridge, and start dreaming up concoctions.
You start to gather a little bit of this, and a little bit of that, and before you know it, you've thrown some artichoke hearts in a blender, along with some creamy green avocados, and whatever garlic and herbs are on hand. You squeeze in a bit of lemon and ooh, there's some anchovy paste, and voila, you've got what you call a very promising Artichoke and Avocado Dip.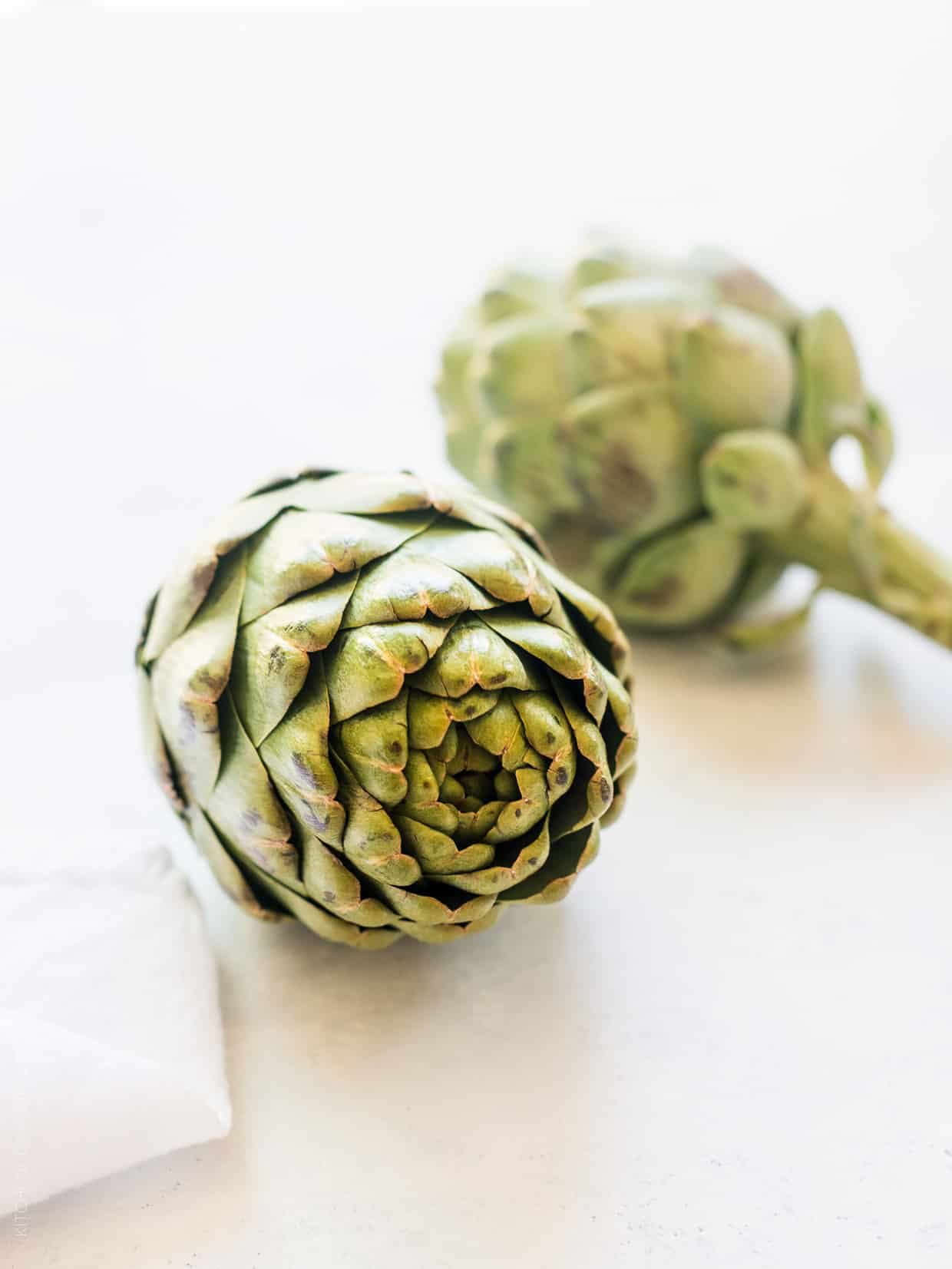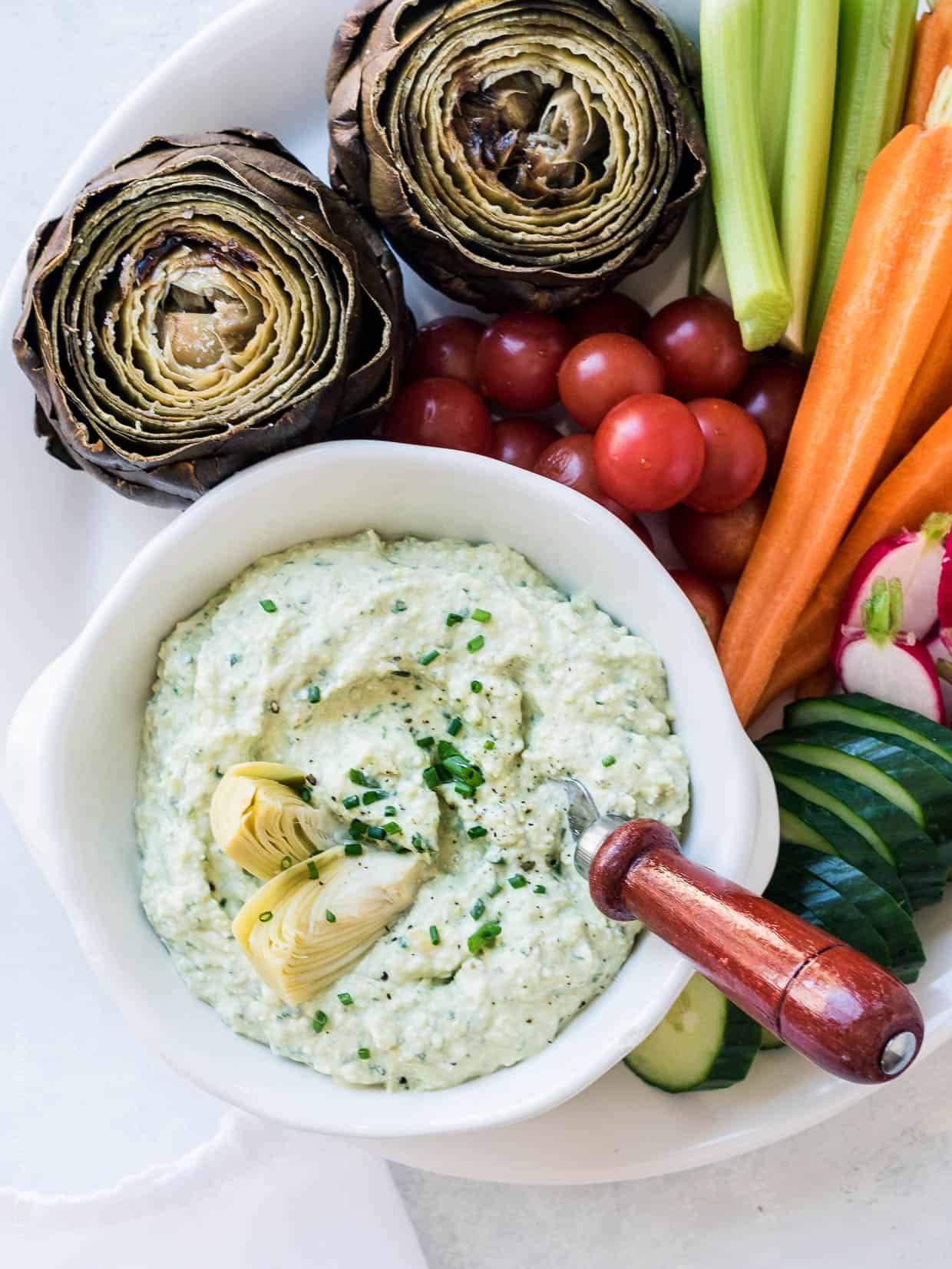 This was the scene in my kitchen a few weeks ago, and there wasn't enough time to even have my husband taste test, which probably was a strategic decision on my part, because any opinions wouldn't really matter. It was time to head to the party, mystery dip in hand.
So when I tell you that it's something that I threw together, chances are, it really is something that I literally threw together. And we are being guinea pigs together. And I really, truly want (and value) your very honest opinion.
I am relieved to say that the dip tasted delicious, and was reassured when I wasn't the only one who found it tasty! But of course, friends are polite, even the very good ones, so I've been playing around with this dip for a couple of weeks, until I was convinced that it wasn't just my imagination.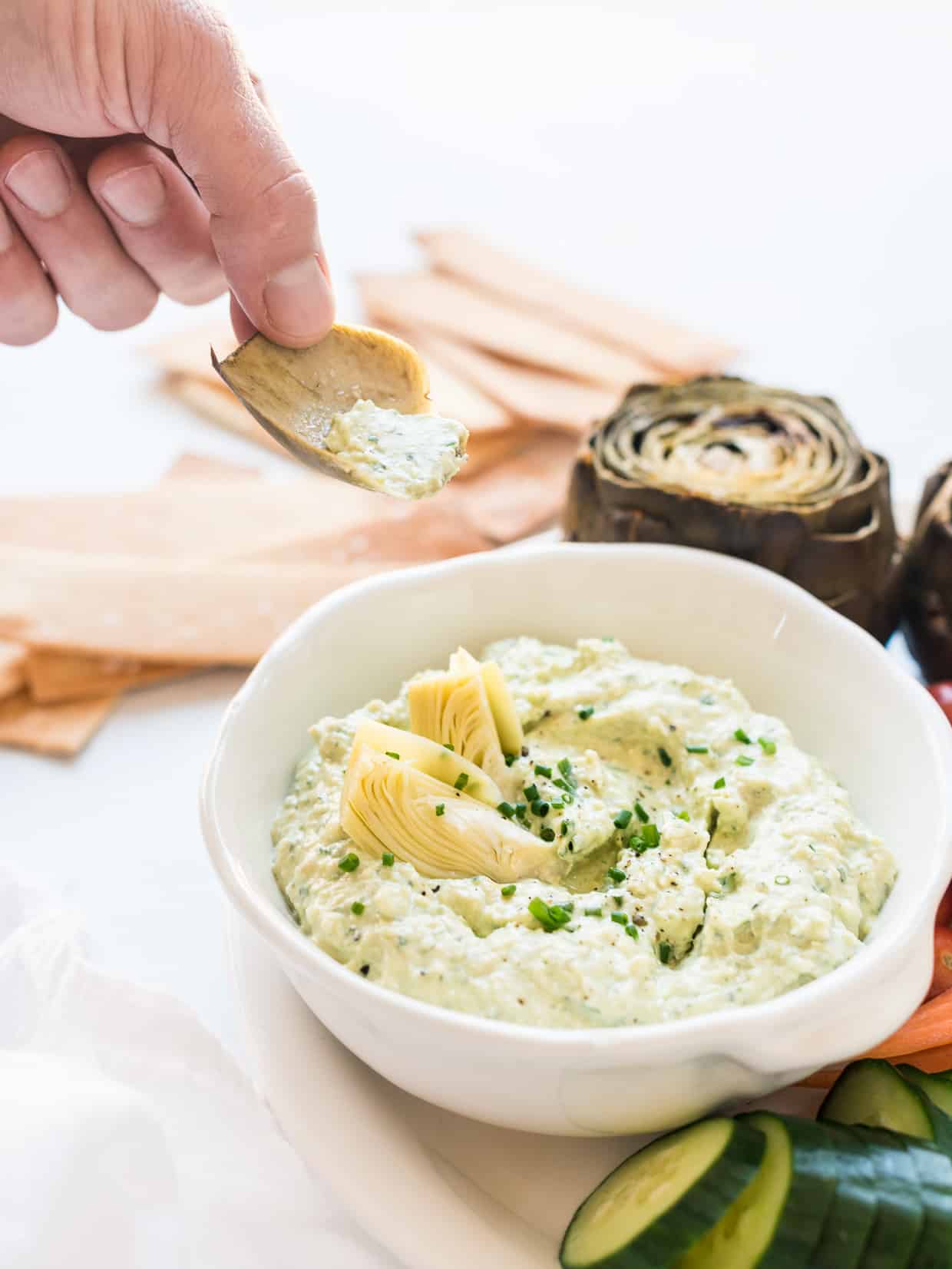 This Artichoke and Avocado Dip is an update to the mayonnaise laden hot artichoke and spinach dip that many of us know and love. Instead, it's cool, creamy and flavorful, with the tang of a touch of sour cream and feta cheese, and the umami of anchovy paste (think Caesar salad and you won't find it frightening, I promise). Paired with a crudite platter and crackers, it's the type of dip that can be made in advance, for parties and picnics, or if you want a simple snack.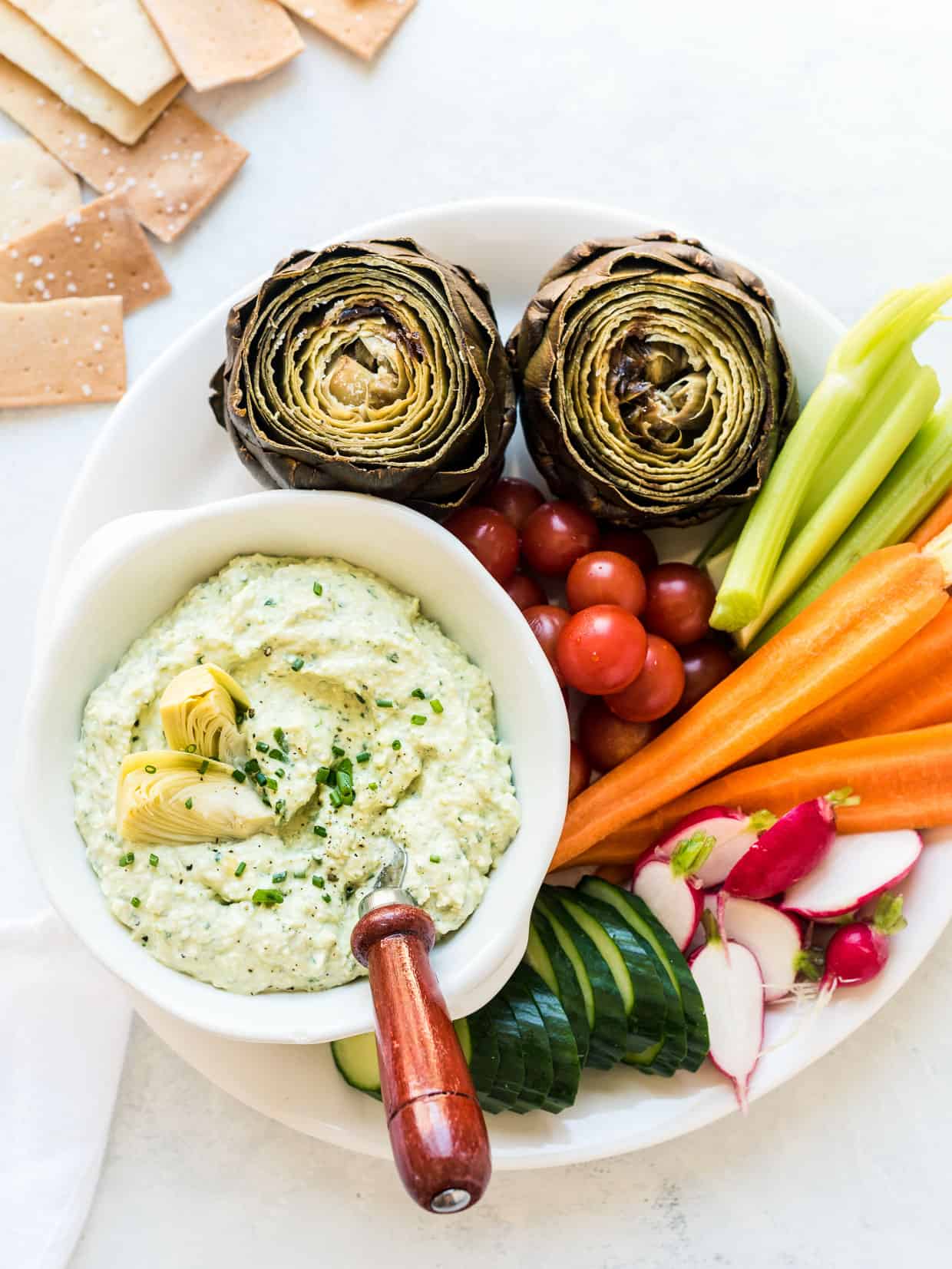 I should note: not all culinary concoctions have happy endings, believe me! I've had quite a number of failures, and I'll tell you about them another day. But for now, let's celebrate the wins and have a snack.
Eat Seasonal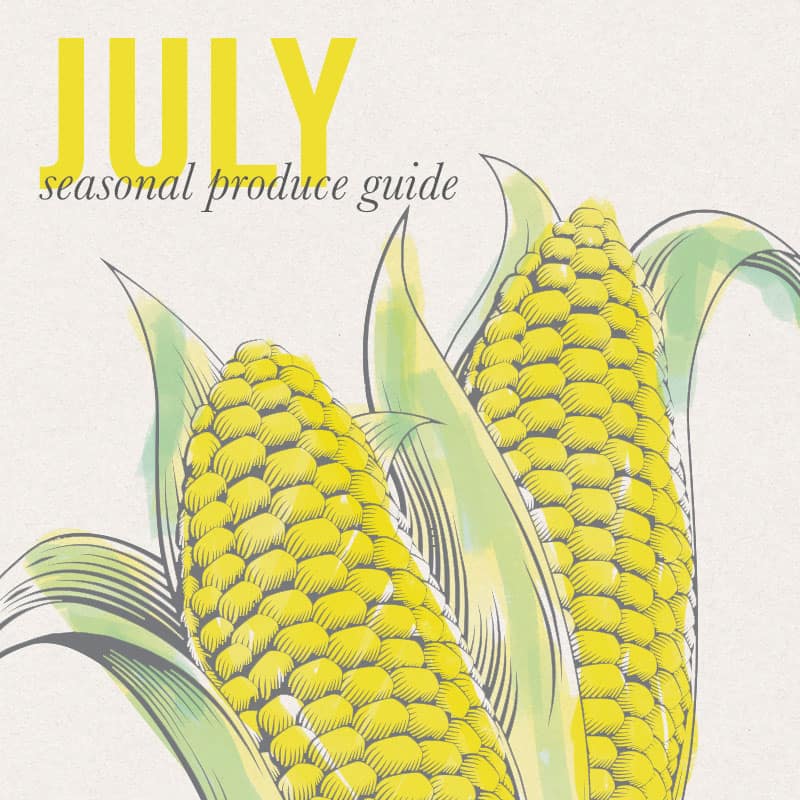 Summer is in full swing! I'm loving July's Eat Seasonal roundup, organized by Becky of Vintage Mixer. Join us and our friends as we share dishes that embrace eating seasonal! Check out the July Seasonal Produce Guide and these recipes for more #EatSeasonal inspiration.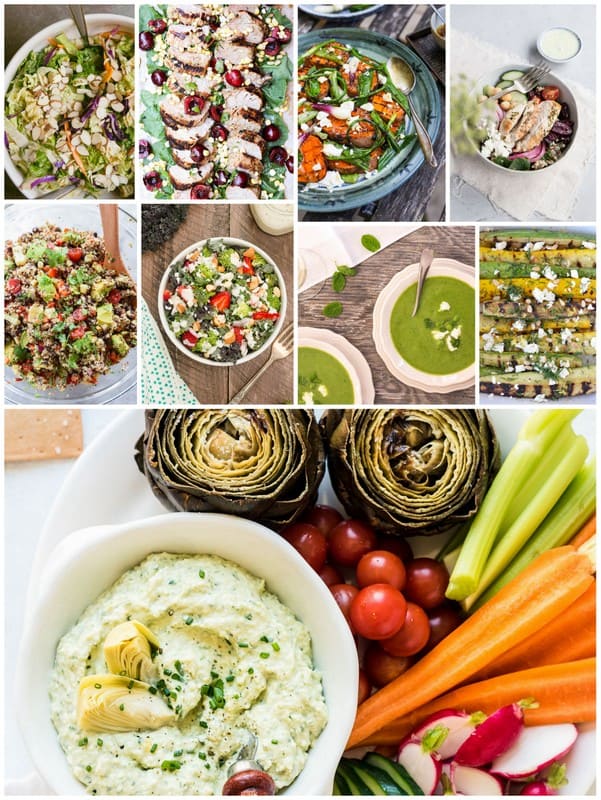 RECIPES TO EAT SEASONAL IN JULY
Chinese Napa Cabbage Salad by Food for My Family
Grilled Pork Tenderloin with Spicy Corn-Cherry Salsa by Floating Kitchen
Grilled Green Onion & Sweet Potato Salad with Warm Chèvre by Simple Bites
Chicken Gyro Bowls with Summer Veggies with Fresh Summer Veggies by Vintage Mixer
Latin Chipotle Quinoa Salad with Avocado by Foodie Crush
Broccoli Kale Salad with Greek Yogurt Poppyseed Dressing by Flavor the Moments
Peasy Easy Sweet Pea Mint Soup by Letty's Kitchen
Grilled Summer Squash with Feta, Lemon & Fresh Herbs by Mountain Mama Cooks
Grilled Squash, Corn and Kale Salad by Completely Delicious
MORE ARTICHOKE RECIPES TO TRY
Tomato and Mozzarella Ravioli with Tomatoes, Baby Kale and Artichokes
Skillet Pesto Flatbread with Goat Cheese, Artichokes and Roasted Butternut Squash
Panzanella with Artichokes & Olives
Barley Risotto with Artichokes and Asparagus
Toasted Quinoa Stuffed Artichokes
Artichoke and Avocado Dip
Artichoke and Avocado Dip—If you love hot artichoke dip, you must try this. The avocado makes it creamy, the fresh artichoke no longer hides behind mayonnaise, and the tangy feta makes it perfect for dipping fresh veggies, roasted artichokes, or simple, crisp crackers!
Ingredients
2

cloves

garlic

1/2

cup

sour cream

1/2

cup

feta cheese

1/2

avocado

pitted and peeled

6

oz

canned artichoke hearts

1/2

cup

parsley

1/4

cup

chopped chives or scallions

2

teaspoons

anchovy paste

2

teaspoons

lemon juice

kosher salt

to taste

freshly ground black pepper

to taste
Instructions
In the bowl of a food processor, process the garlic until it is finely chopped. Add the sour cream, feta cheese, avocado, artichoke, parsley and chives, and pulse until it is creamy but not totally smooth. Add the anchovy paste and lemon juice and pulse to combine. Season to taste with salt and pepper.
Notes
Make ahead: The dip can be made a day in advance – refrigerate in a sealed container until ready to serve. What to serve it with? Try dipping fresh vegetables, roasted artichokes or crackers for a simple snack. Or, prepare a crudite platter for entertaining.
Nutrition
Calories:
102
kcal
|
Carbohydrates:
4
g
|
Protein:
3
g
|
Fat:
9
g
|
Saturated Fat:
4
g
|
Cholesterol:
17
mg
|
Sodium:
255
mg
|
Potassium:
116
mg
|
Fiber:
1
g
|
Sugar:
1
g
|
Vitamin A:
730
IU
|
Vitamin C:
12
mg
|
Calcium:
78
mg
|
Iron:
1
mg