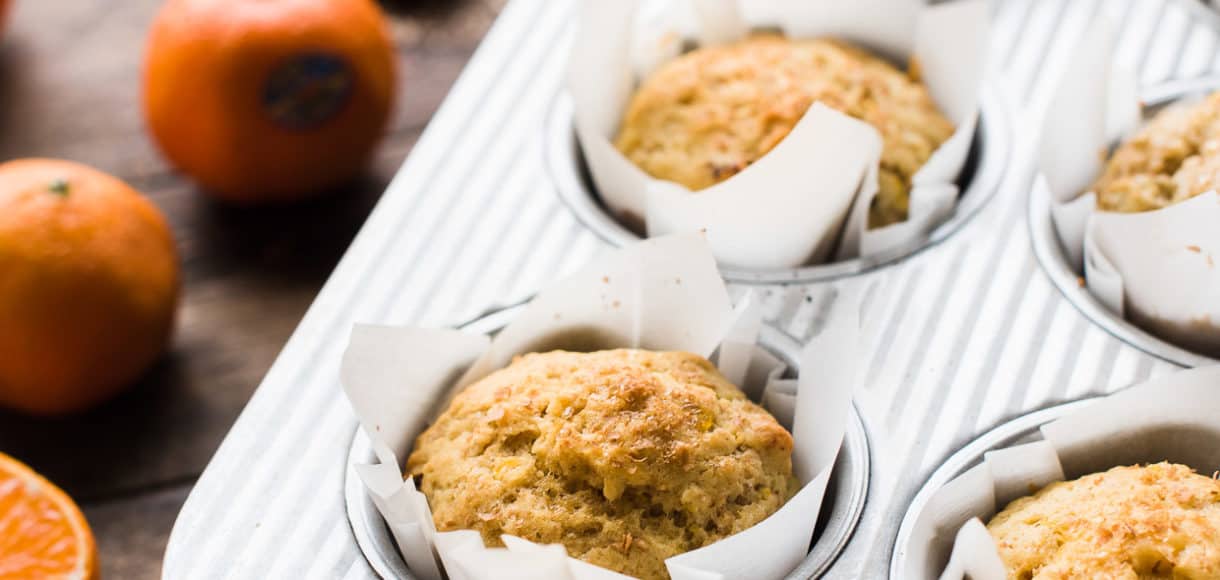 Mandarin Orange Ginger Date Muffins
Mandarin Orange Ginger Date Muffins are wholesome goodness and like sunny California in a muffin! Mandarin oranges and dates add natural sweetness, making these the perfect pick me up while citrus is in season. This post is brought to you by Wonderful Halos. "Are you…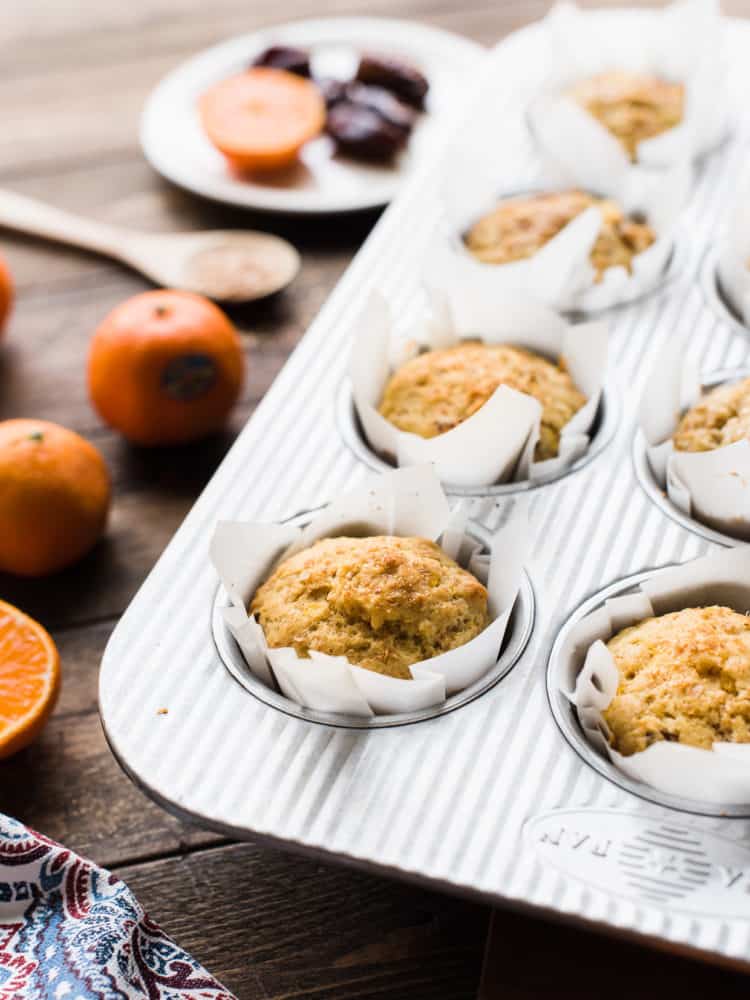 Mandarin Orange Ginger Date Muffins
Mandarin Orange Ginger Date Muffins are wholesome goodness and like sunny California in a muffin! Mandarin oranges and dates add natural sweetness, making these the perfect pick me up while citrus is in season. This post is brought to you by Wonderful Halos.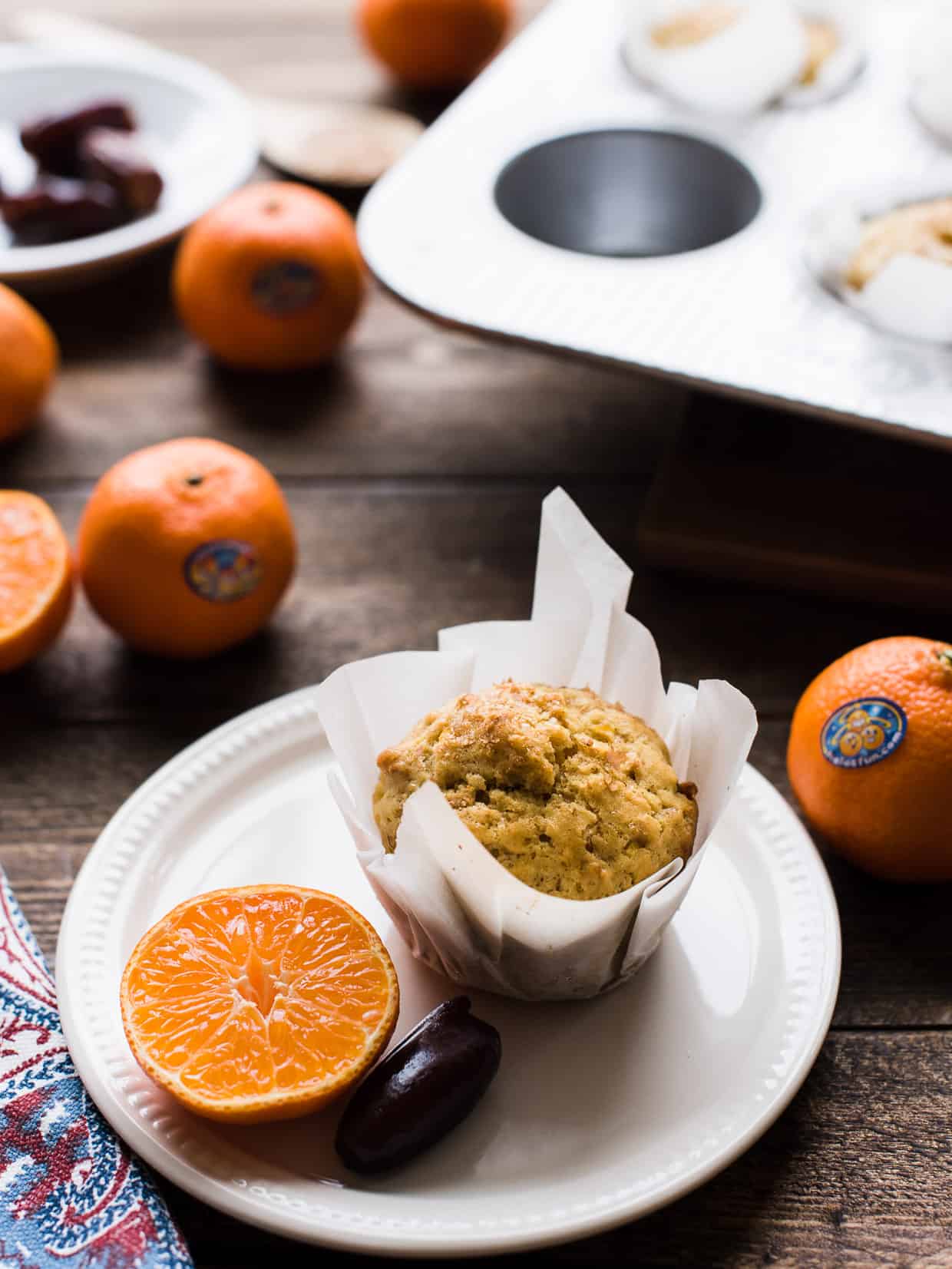 "Are you excited to go back to school?" one of my little carpoolers asked on the ride to school this morning. There were groans coming from the back of the car.
"I miss sleeping in" everyone chimed in.
I was feeling the same exact way. I never realized how much I missed sleeping in until about halfway through the holiday break with my kids, and I woke up at 8:30 am one morning. For someone who normally wakes up at dawn, while it's nowhere near the hours I used to wake up when I was in college or grad school on the weekends, for me, anything past 8 am was utter bliss!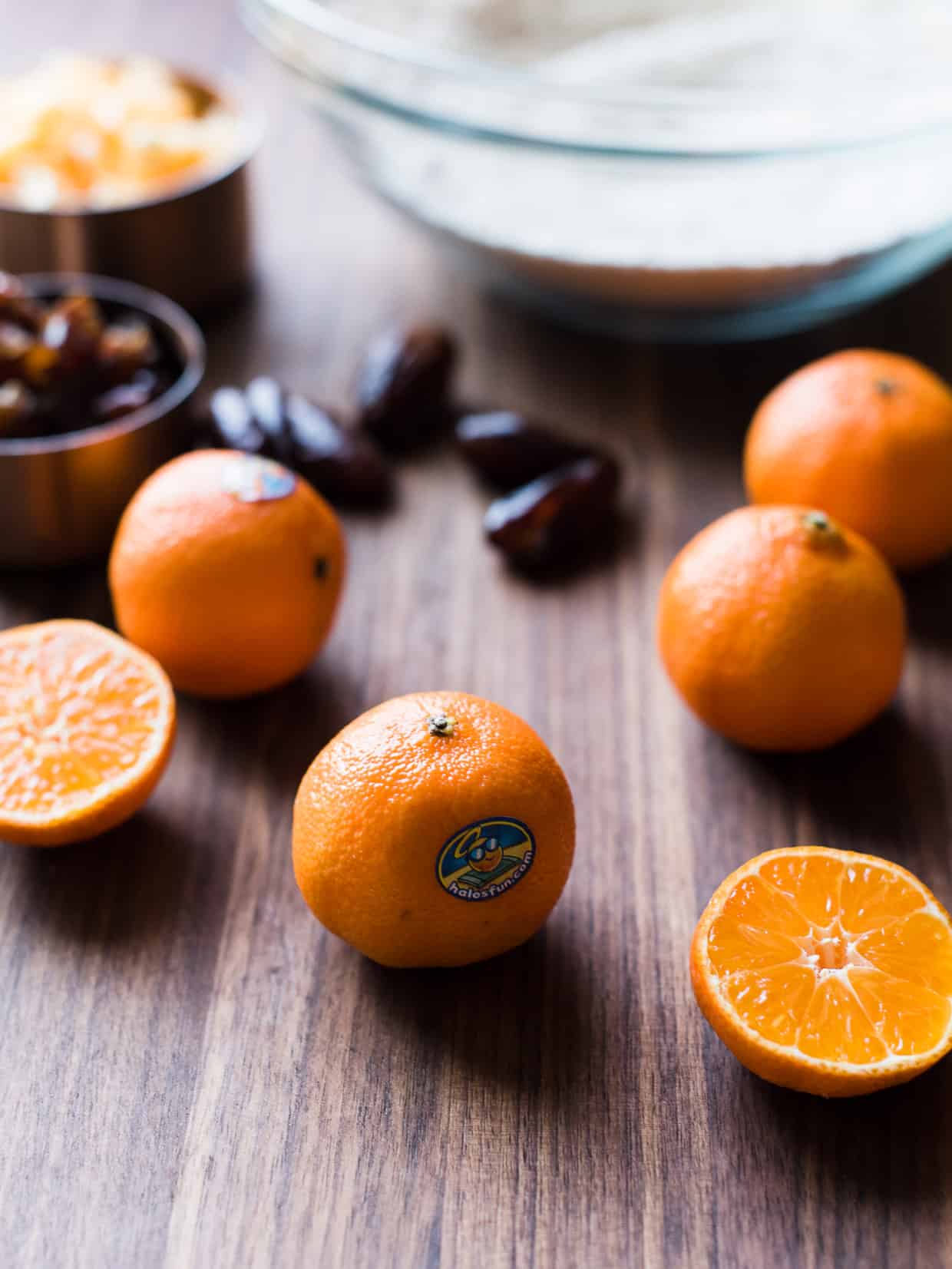 But then the boys in the car started chatting about all the things they were looking forward to this semester, and looked on the bright side of things.
I couldn't help but think of them once I got back home, as I looked out my gloomy kitchen window, the rain pouring for hours on end. Yes, winter is in full effect, but like anything in life, there is a silver lining, and for me, that's citrus season.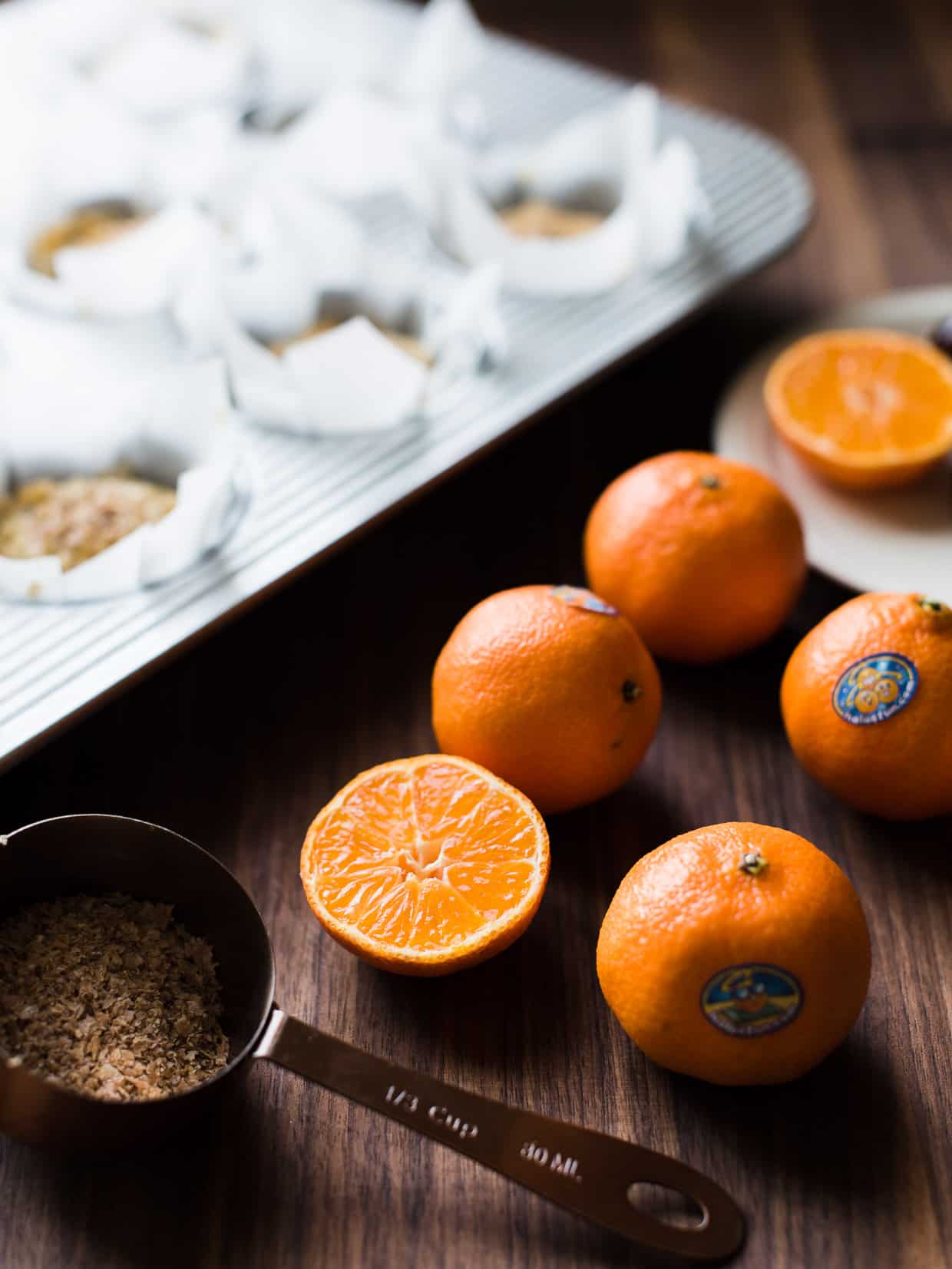 Just as things get chilly, my kids and I eagerly await the return of Wonderful Halos in the markets — for them, it's a juicy sweet and easy-to-peel snack, and for me, California mandarins are the best fruit to pack in their lunches since I know they'll love eating them! We love the Pure Goodness for as long as they are season!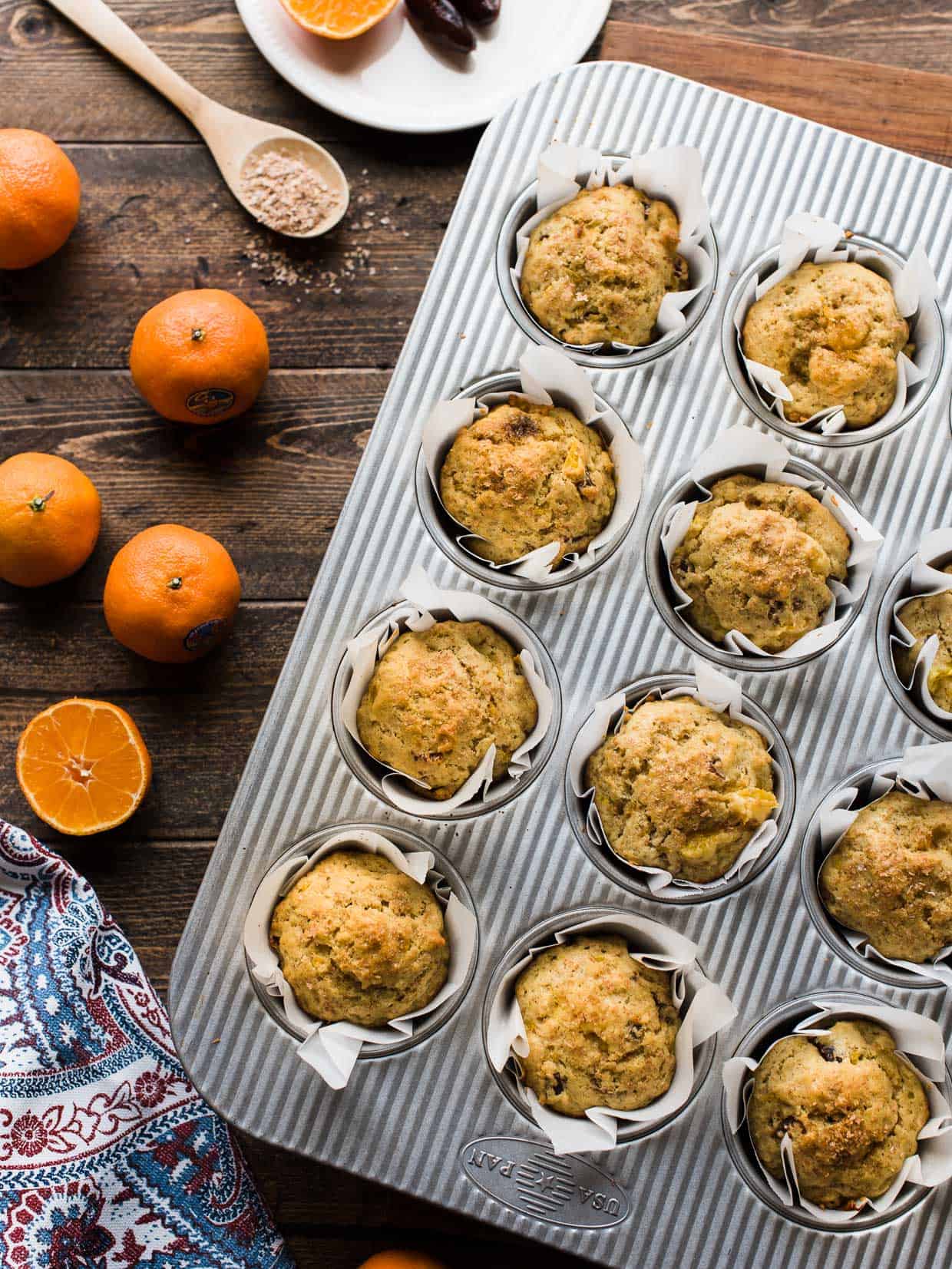 I peeled some Halos for my own mid-day snack when I decided to bake up some of the mandarins in some muffins — I thought it might be fun to greet the kids after school with something wholesomely sweet!
Baked into a batch of Mandarin Orange Ginger Date Muffins, the mandarins and dates added natural sweetness, and for me, were the perfect treat to go with my afternoon tea. But the rainy gloom really disappeared once the kids got back home and discovered the muffins welcoming them! The days may be long, but wholesome treats make them better!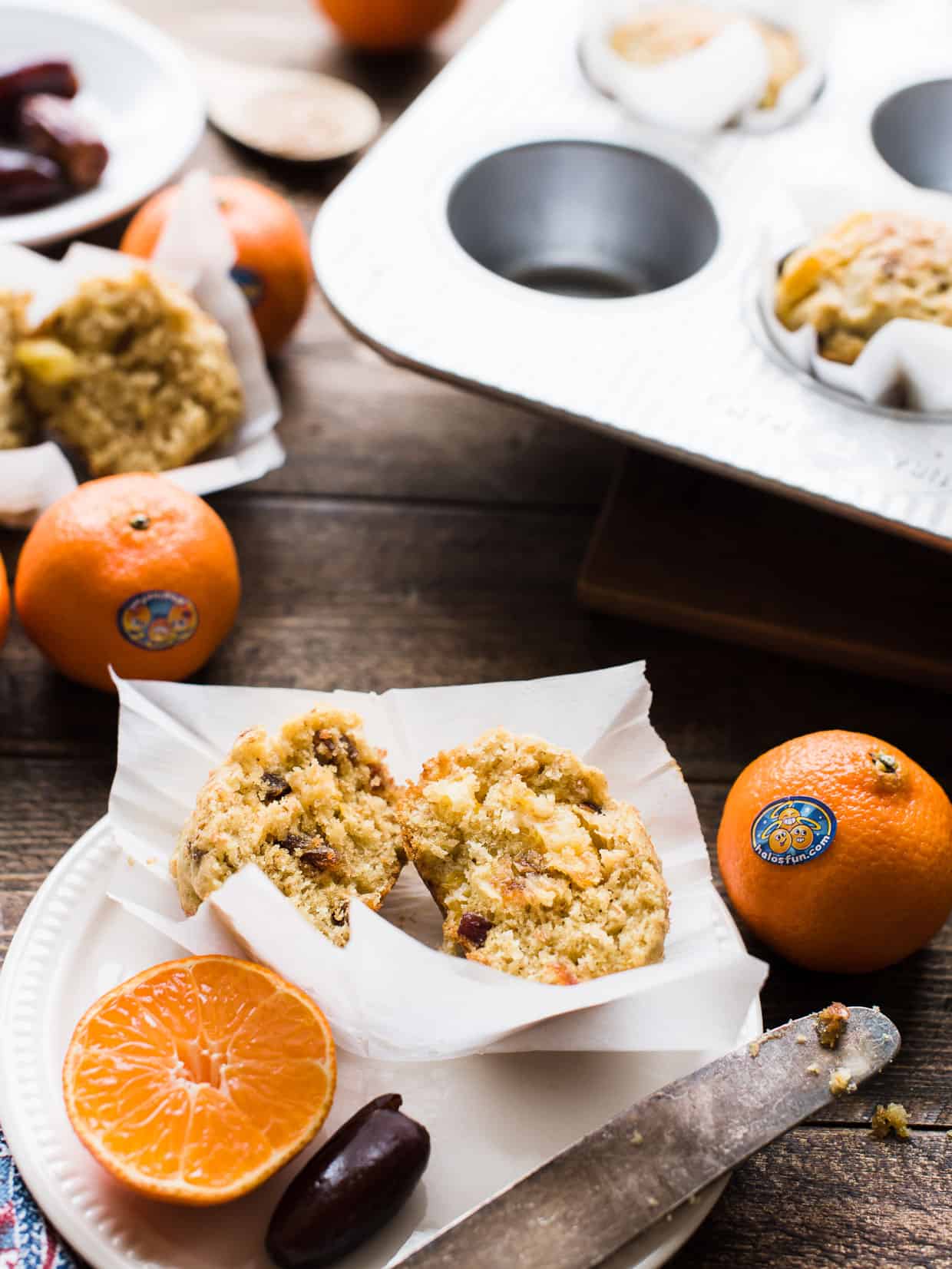 Disclosure: This post is brought to you in partnership with Wonderful Halos. Thank you for supporting brands that matter to me; sponsored posts such as this help behind the scenes at Kitchen Confidante. All opinions in this post are, as always, my own.
Mandarin Orange Ginger Date Muffins
Mandarin Orange Ginger Date Muffins are wholesome goodness and like sunny California in a muffin — the perfect pick me up while citrus is in season.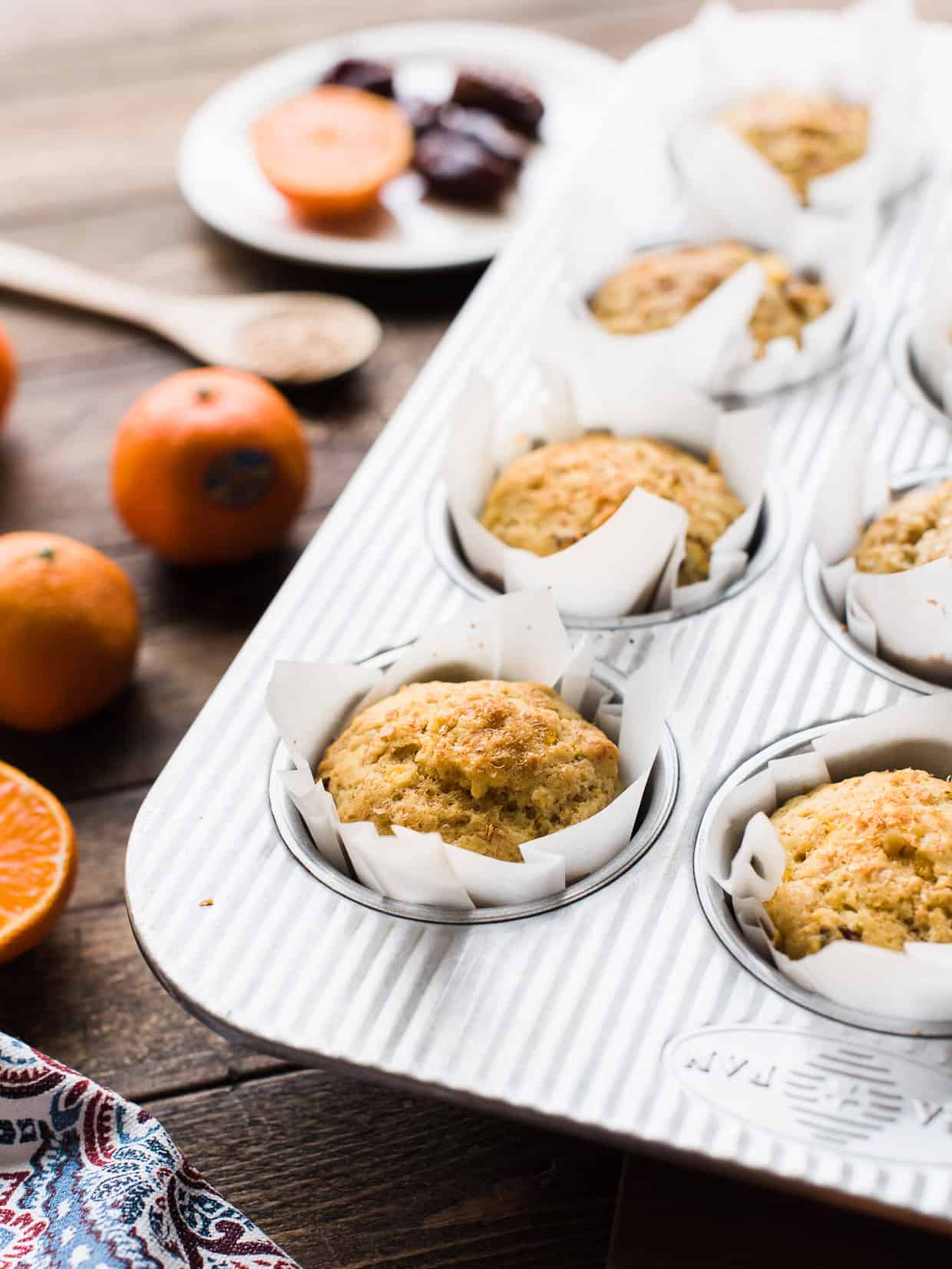 Print Recipe
Ingredients
1 1/2 cups all-purpose flour
1 1/2 teaspoons baking powder
1/2 teaspoon ginger
1/2 teaspoon baking soda
1/4 teaspoon kosher salt
1/4 teaspoon cinnamon
pinch of ground cloves
2 large eggs
1/3 cup brown sugar
1/2 cup melted coconut oil, olive oil or unsalted butter
1/2 cup Greek yogurt
1 cup peeled and chopped mandarin oranges (peel discarded)
zest of 1 mandarin orange
1/2 cup chopped dates
2 tablespoons wheat bran
2 tablespoons demerara sugar
1 teaspoon ground cinnamon
Instructions
Preheat the oven to 400°F. Line a muffin pan with liners, parchment paper, or lightly grease with coconut oil, olive oil or flour.
In a large bowl, whisk together the flour, baking powder, ginger, baking soda, salt, cinnamon and cloves.
In another small bowl, whisk together the eggs, brown sugar, melted coconut oil, and Greek yogurt until smooth. Stir in the egg mixture into the flour mixture and whisk until just combined. Stir in the oranges, orange zest, dates and wheat bran. Do not overmix the batter, you want it to be lumpy.
Distribute the batter into the prepared muffin pan and sprinkle with the demerara sugar and cinnamon.
Place in the oven and bake for about 15-18 minutes, or until a toothpick inserted into the center comes out clean. Remove from oven and place the muffins on a wire rack to cool before enjoying.