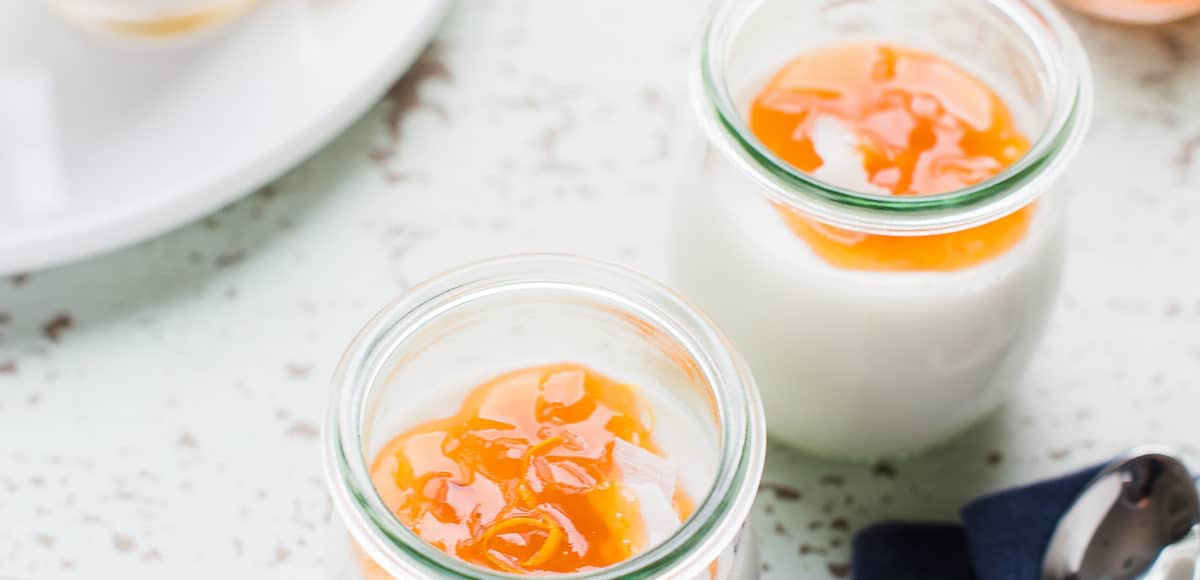 Meyer Lemon Coconut Panna Cotta
Panna cotta gets an update in this recipe for Meyer Lemon Coconut Panna Cotta using coconut milk. This elegant dessert is simple and easy for entertaining. After nearly a week in the freezing Utah mountains, with skies that gifted us with a powdery winter wonderland,…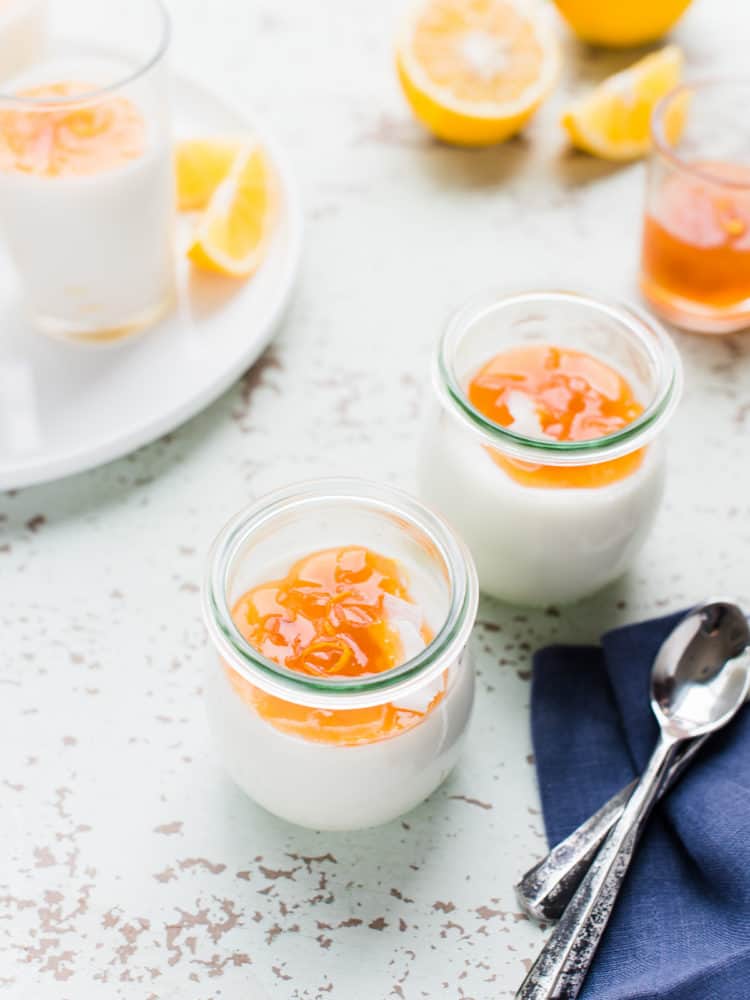 Meyer Lemon Coconut Panna Cotta
Panna cotta gets an update in this recipe for Meyer Lemon Coconut Panna Cotta using coconut milk. This elegant dessert is simple and easy for entertaining.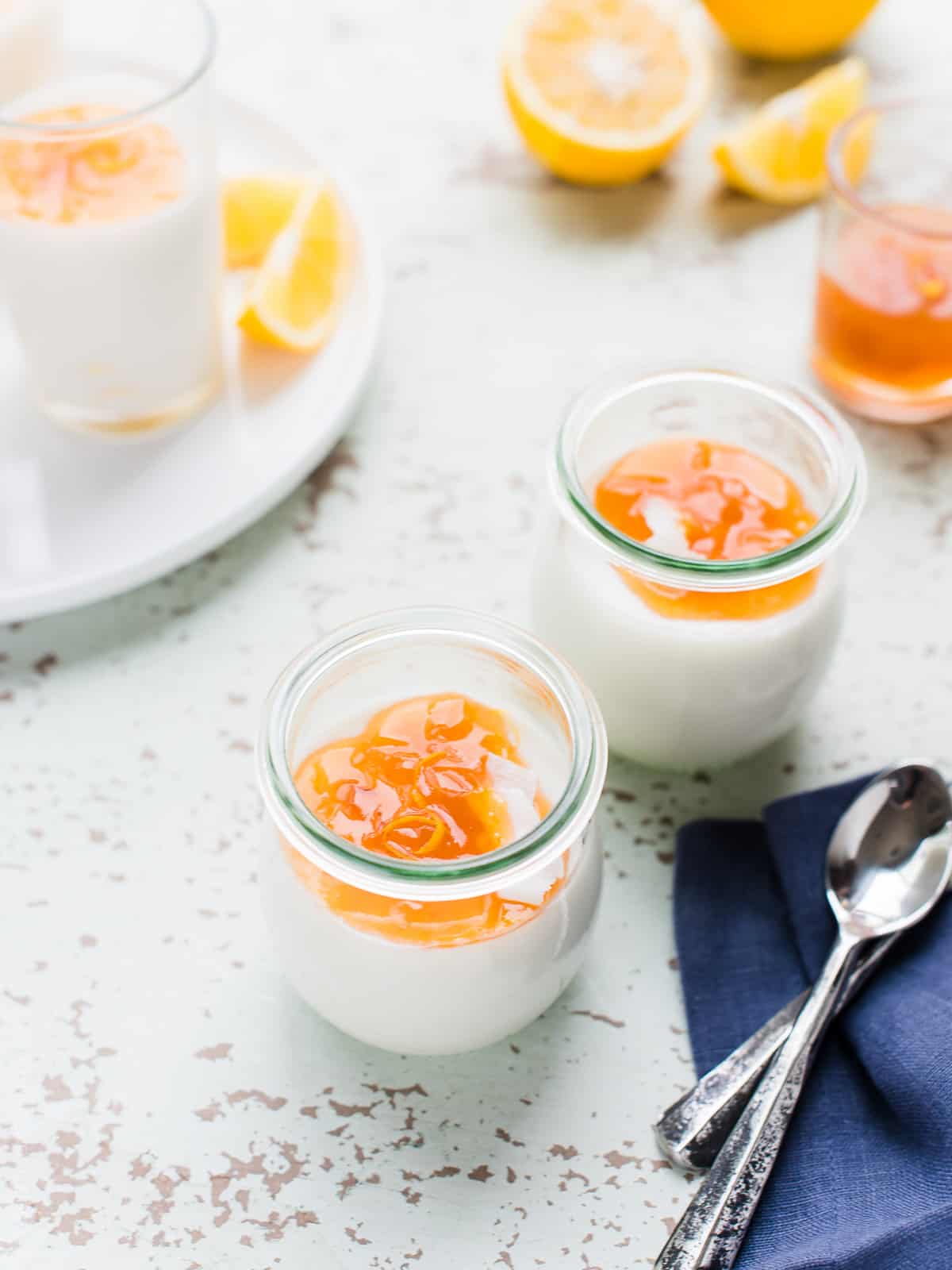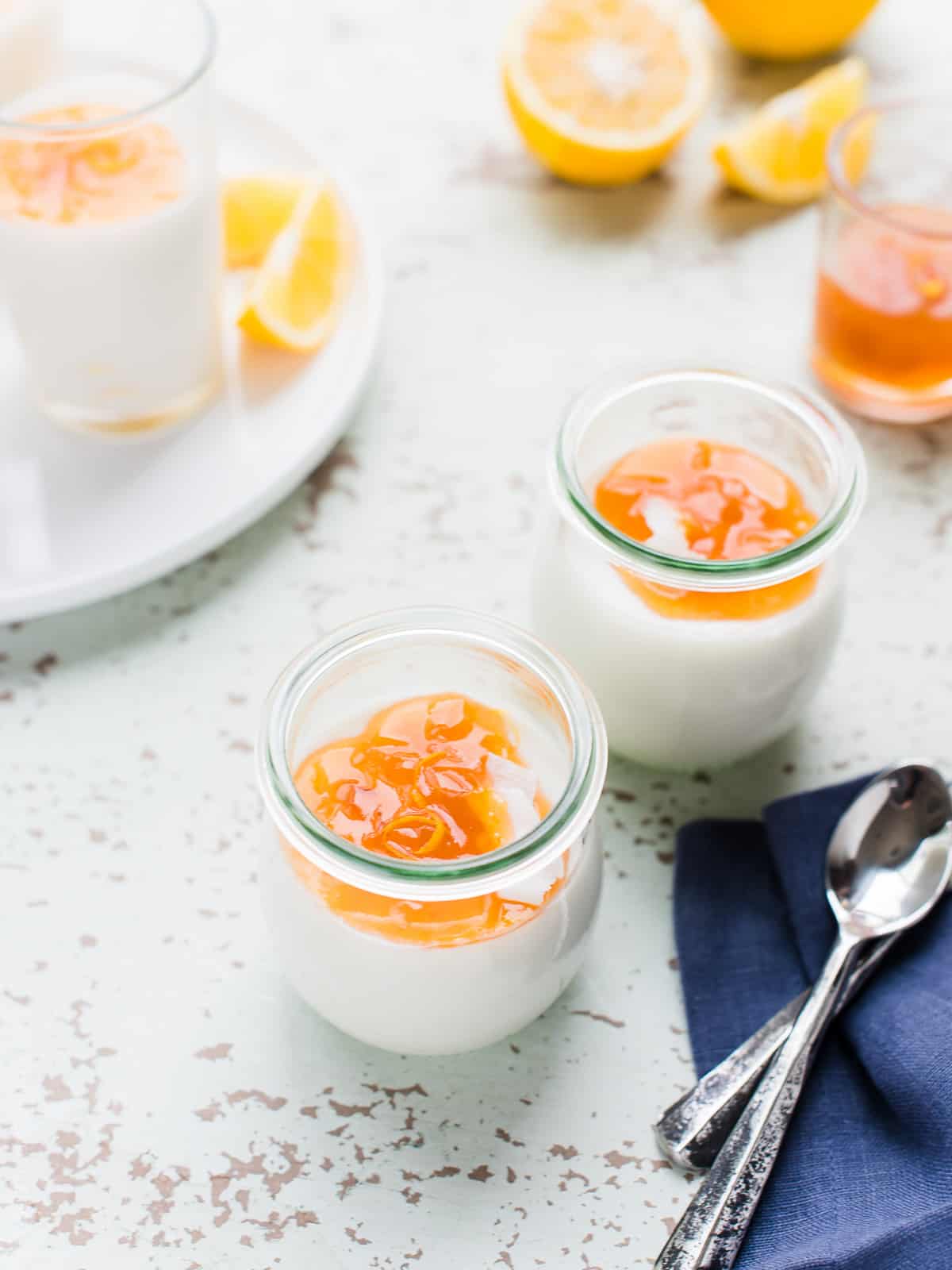 After nearly a week in the freezing Utah mountains, with skies that gifted us with a powdery winter wonderland, we landed in SFO to a balmier 50 degrees.
"It's so hot," I complained to my daughter, as I tugged off my down jacket. We were waiting for our ski gear at baggage claim, and we were sweltering.
"How hot is it?" she asked me, looking as though she were melting in her flannel.
"I dunno, 52 degrees?" I guessed.
"I'm not used to it being so hot!" she said, and then I laughed, because, at this time a week prior, we would complain that the same temperatures felt so cold.
Utah toughened us up, in a good way.
It's good to be home, though, and not only did we come home to warmer weather, we returned to torrential rain. But we still found some sun.
As the rain continued to pour, when we got home from the airport, we found a bag of more beautiful Meyer lemons from my friend Leslie welcoming us on the kitchen counter.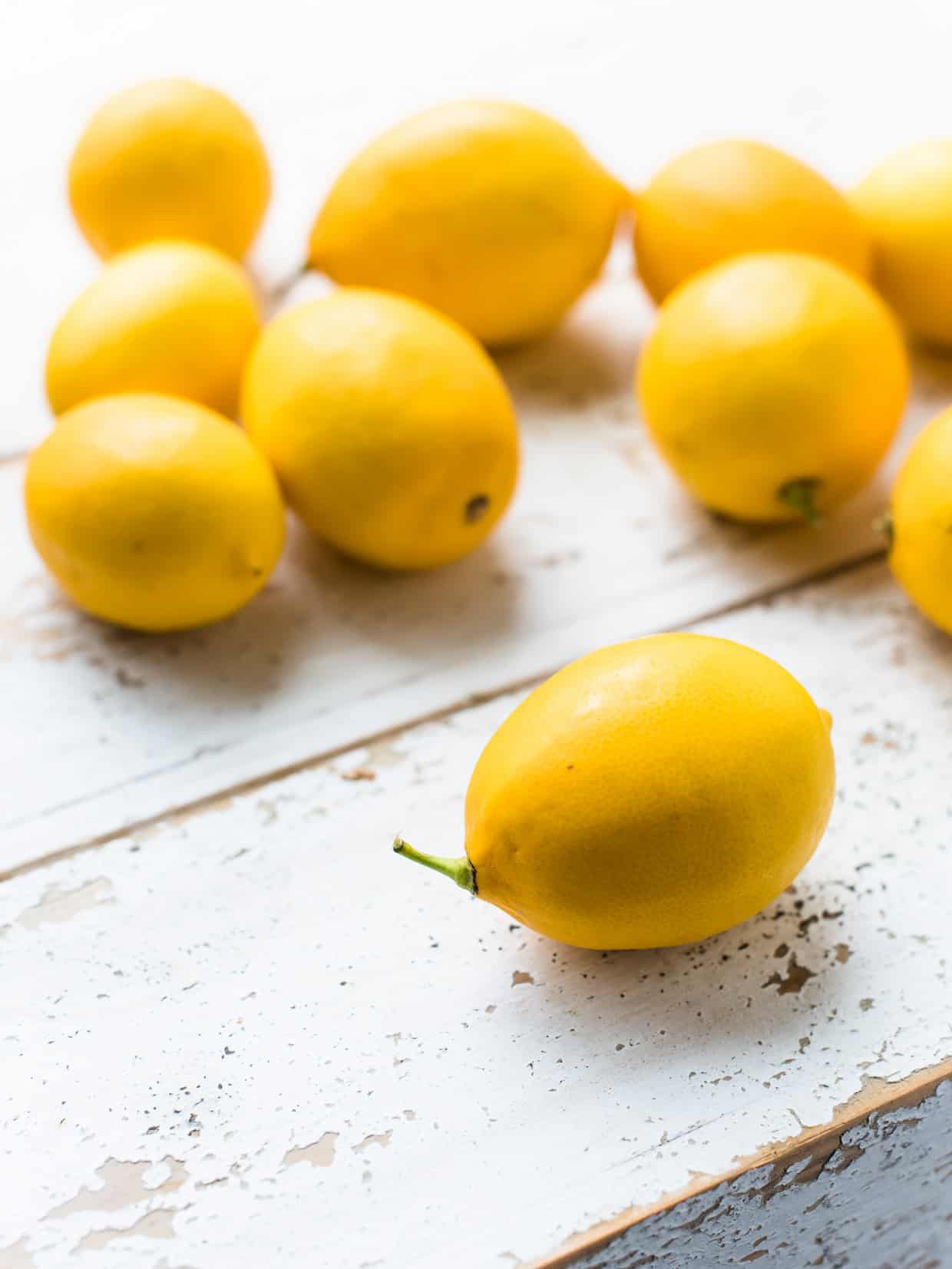 As you know, I've already been having so much fun with the Meyer lemons this year. Before our little trip to Utah, I shared some tender scones with you, but I also made these silky Meyer Lemon Coconut Panna Cotta.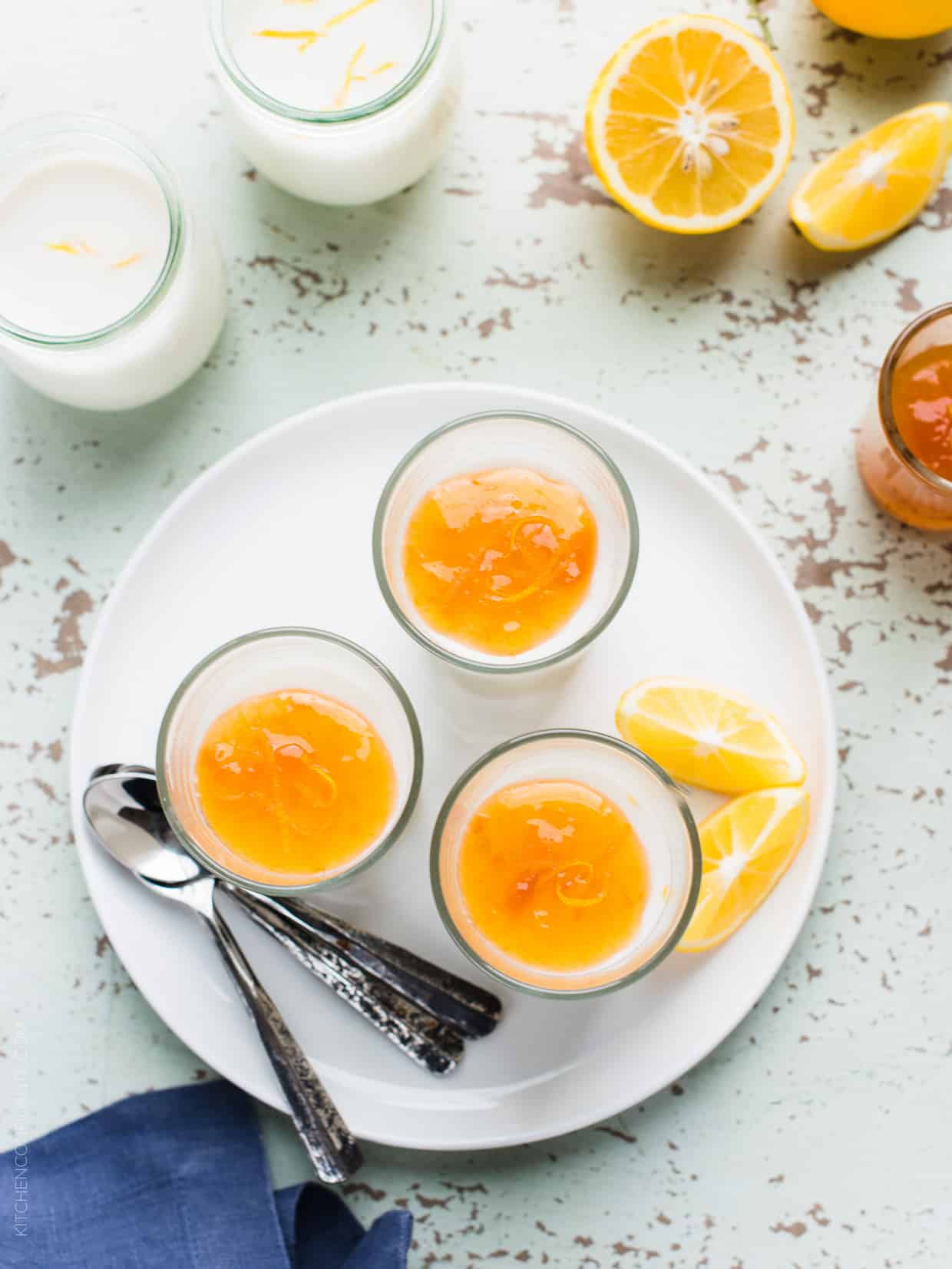 They are little pots of sunshine for these wintery January days, when the sun prefers to hide behind the clouds. Using coconut milk in place of heavy cream gives it a tropical twist, and perhaps it's a bit of my subconscious coming through — I've been dreaming of an island getaway lately, despite how much fun it is to play in the snow.
If you're in need of a little brightness, I hope you try it. It's creamy, decadent, but so simple to make, sunshine will always be in ready supply.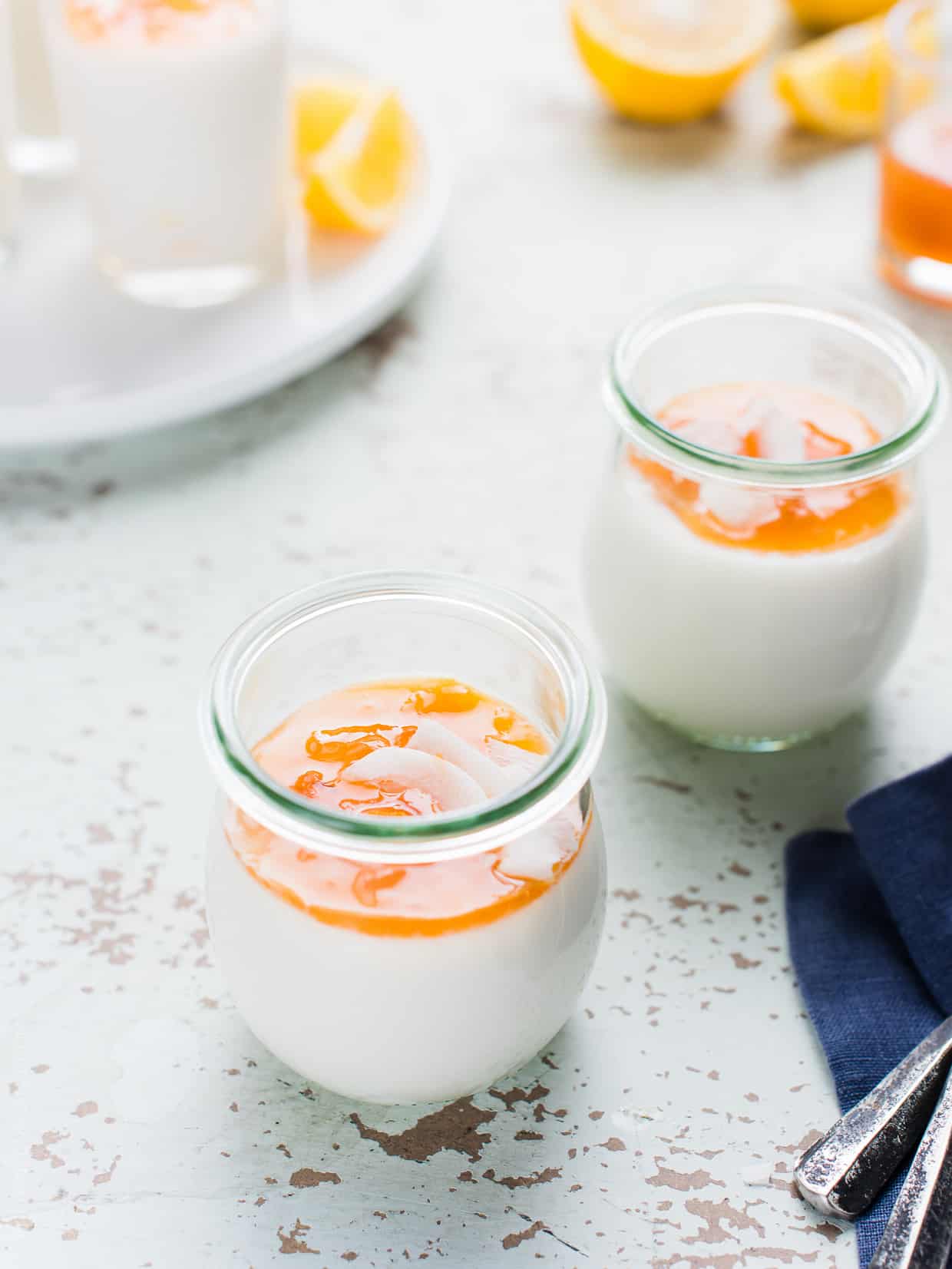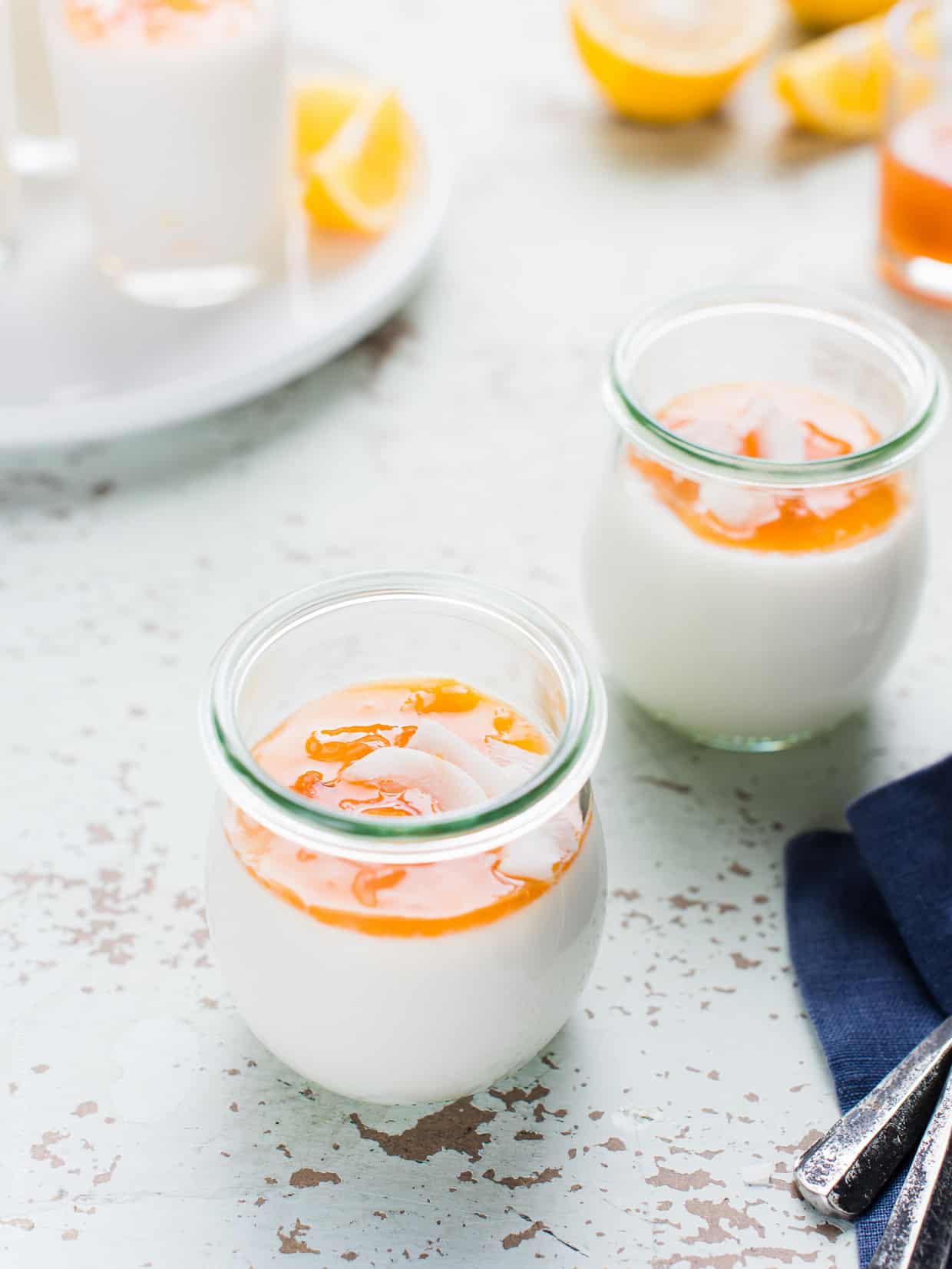 Eat Seasonal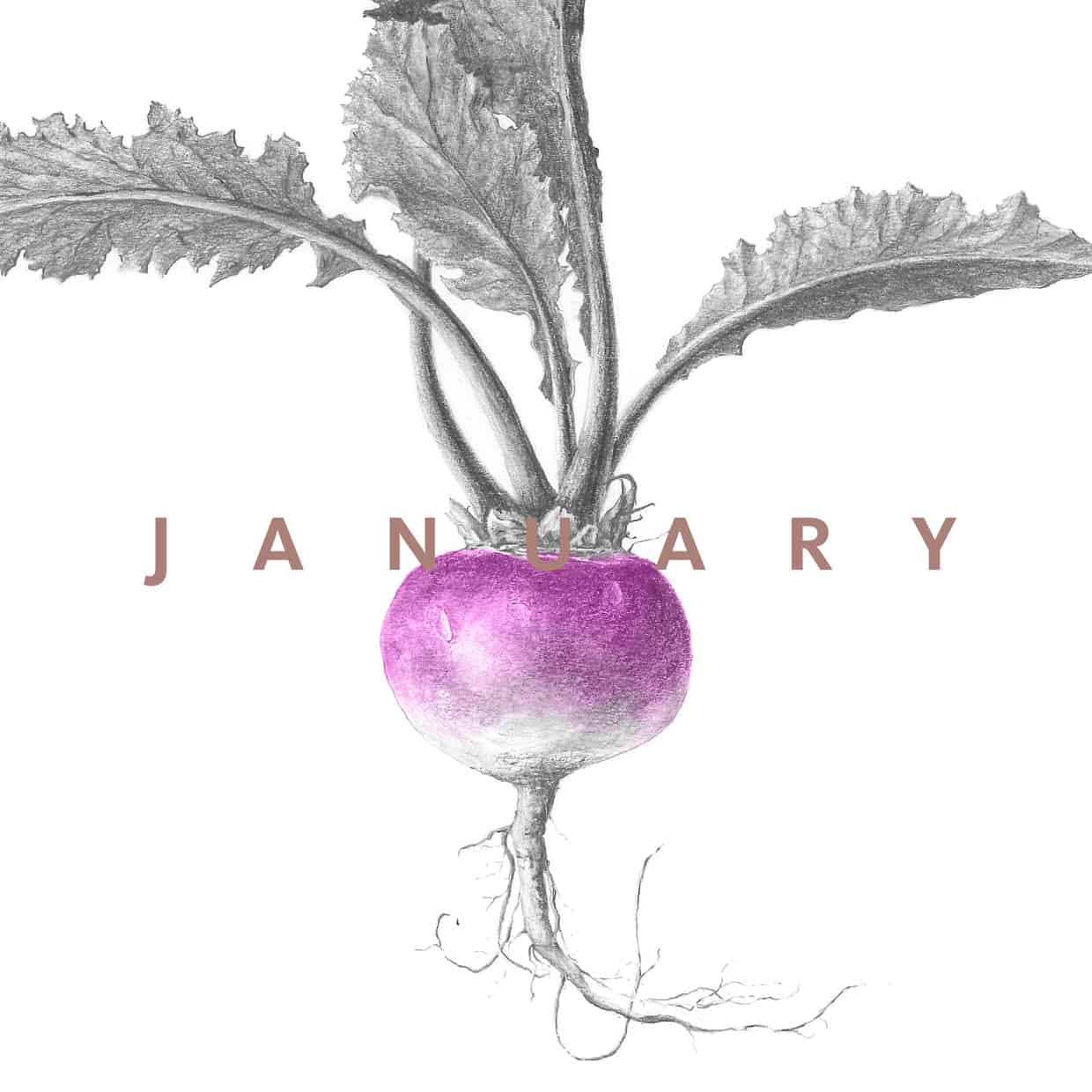 The New Year brings all things bright and hopeful, and the same can be said for recipes as I join Becky from Vintage Mixer and our friends to share dishes that embrace eating seasonal! Check out these recipes for more #EatSeasonal inspiration this January.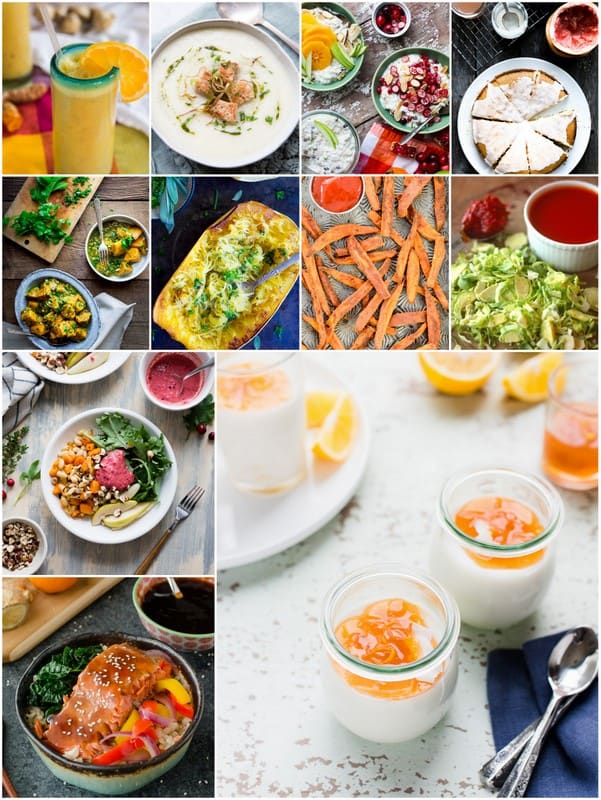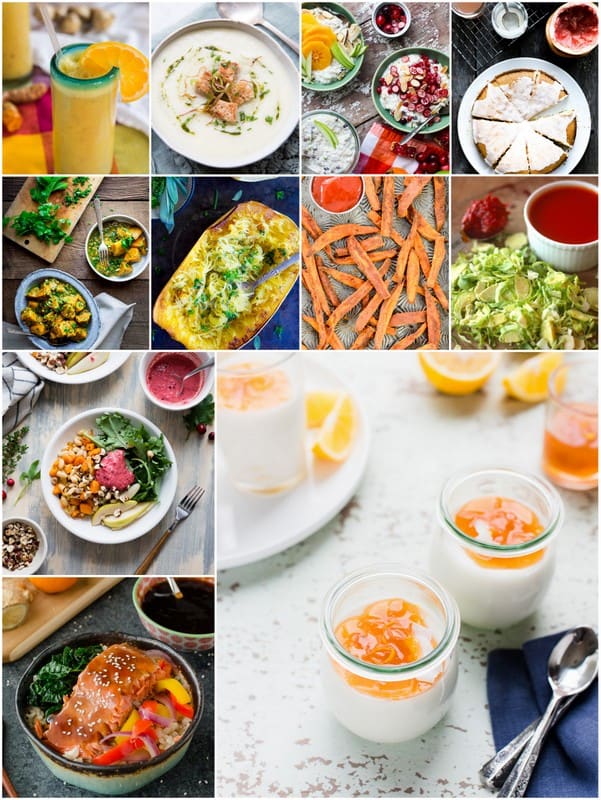 Healthy Tangerine Julius Smoothie by Letty's Kitchen
Leek and Turnip Soup by Vintage Mixer
Apple Almond Bircher Meusli with Winter Fruits by Simple Bites
Olive Oil Cornmeal Cake with Grapefruit and Fennel by Floating Kitchen
Saucy Sweet Potatoes with Coconut Curry and Mint by Healthy Seasonal Recipes
Garlic and Herb Spaghetti Squash Boats by She Likes Food
Peanut Butter Crusted Sweet Potato Fries by JoyFoodSunshine
Raw Brussels Sprouts Salad with Harissa Vinaigrette by Project Domestication
Winter Cauliflower Rice Bowl with Cranberry-Mustard Sauce Cafe Johnsonia
Maple Orange Teriyaki Salmon Bowls by Flavor the Moments
Meyer Lemon Coconut Panna Cotta
A traditional panna cotta is made with heavy cream, but in this recipe, the panna cotta gets a little tropical sunshine twist with coconut milk and fragrant Meyer lemons. This elegant dessert is simple and perfect for entertaining.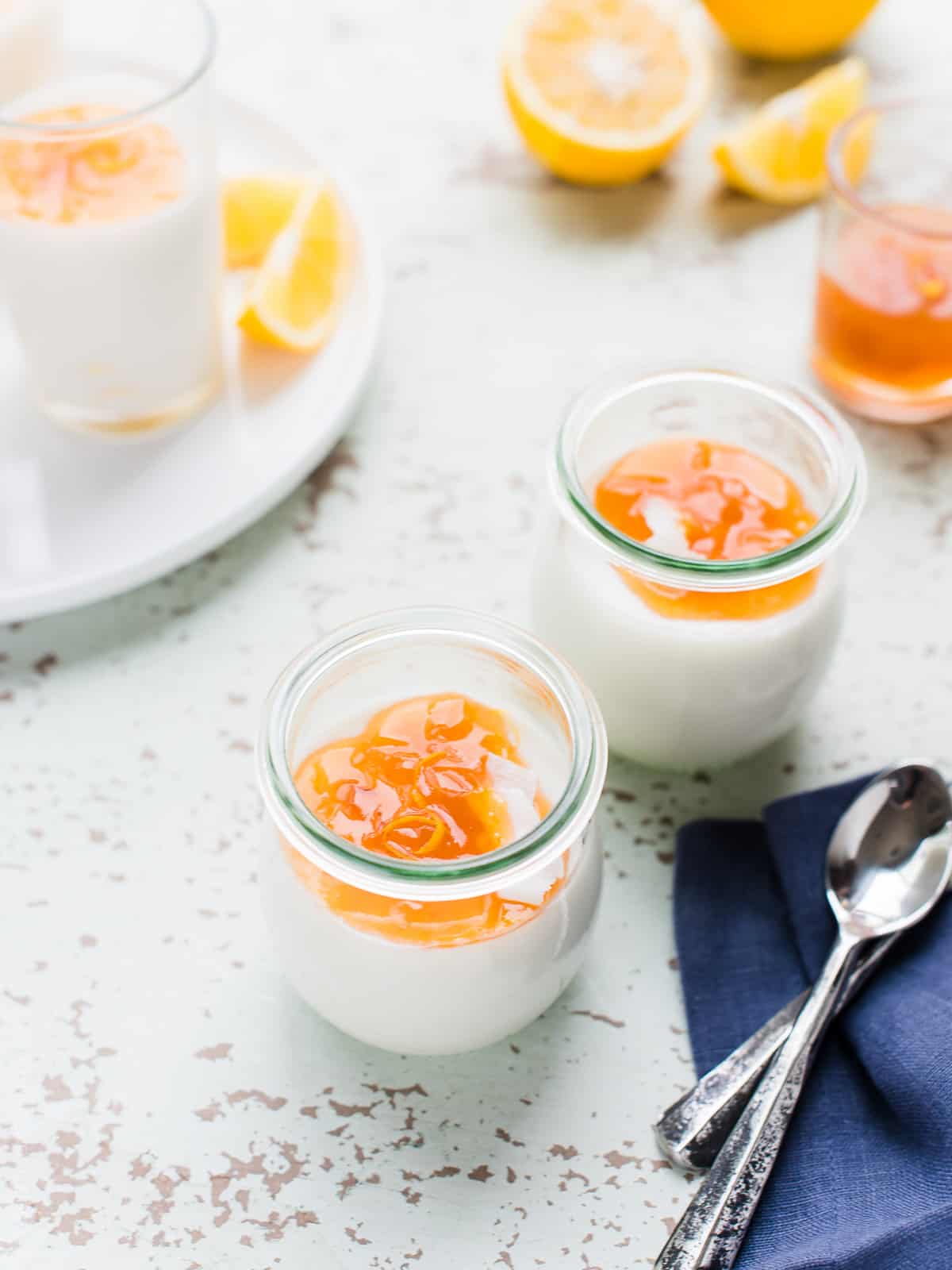 Print Recipe
Ingredients
For the Panna Cotta:
2 cups coconut milk, divided
1/4 cup water
1 package gelatin
1/2 cup granulated sugar
1 cup 2% milk
zest of 1 Meyer lemon
1 tablespoon Meyer lemon juice
For the Meyer Lemon-Apricot "Compote":
1/2 cup apricot jam
zest and juice of 1 Meyer lemon
Instructions
In a saucepan, combine 1 cup of coconut milk with 1/4 cup of water. Sprinkle gelatin over the coconut milk and let it sit for 5 minutes. Warm the saucepan over low heat and stir, until the gelatin dissolves completely.
Add the remaining coconut milk, sugar, 2% milk and cook over medium heat until steam arises, stirring periodically. Turn off the heat, cover the pan, and allow to sit for about 20 minutes.
Stir in the lemon zest and juice, then pour the mixture into ramekins or serving cups. If you prefer, you can also strain the zest.
Chill the panna cotta in the refrigerator for at least 4 hours or overnight.
The topping is a "cheat's" compote. To make the compote, stir together the apricot jam, zest and lemon juice.
Serve the panna cotta topped with the compote, within 24 hours.