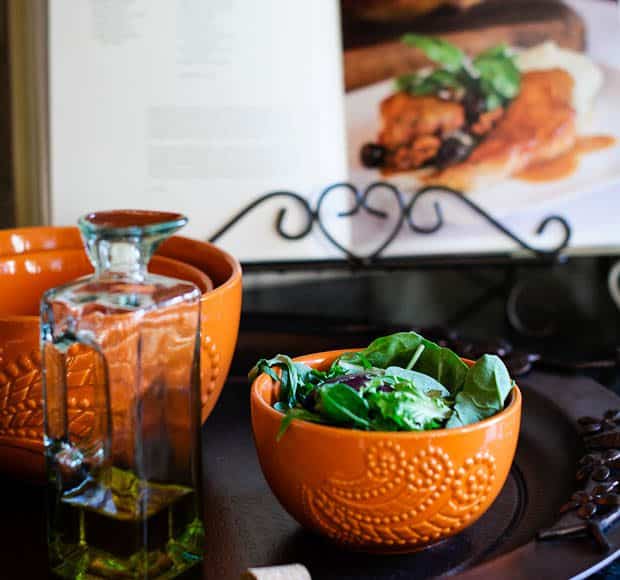 Mini Kitchen Makeover | Ten Things that Make a Difference
I know I won't be dropping any jaws if I were to confess to you that my favorite room in the house is the kitchen. You already know that. I spend 90% of my day in my little happy place. And I'm not exaggerating when…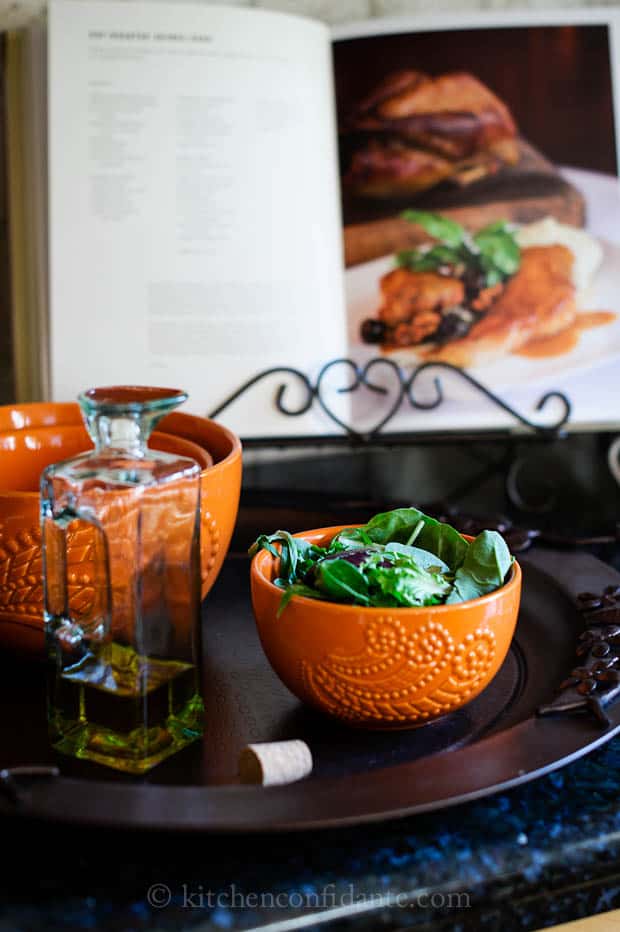 Mini Kitchen Makeover | Ten Things that Make a Difference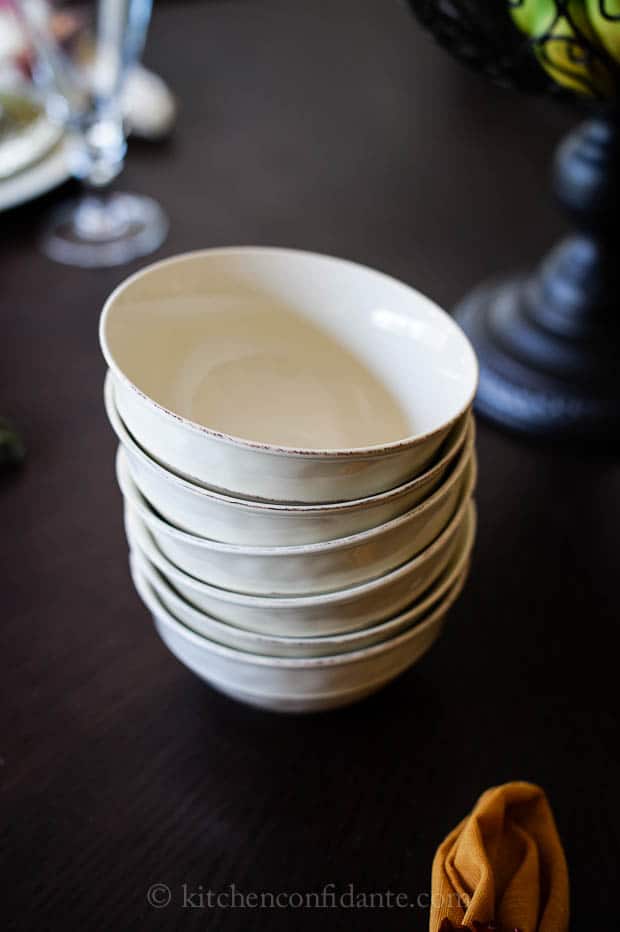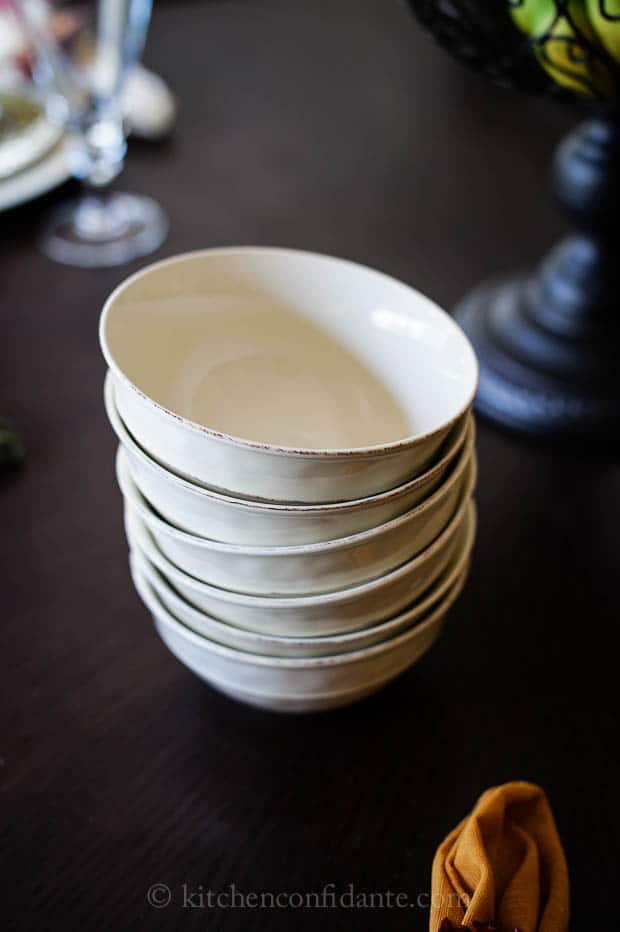 I know I won't be dropping any jaws if I were to confess to you that my favorite room in the house is the kitchen. You already know that. I spend 90% of my day in my little happy place. And I'm not exaggerating when I call it my little happy place, because my kitchen is, by McMansion standards, small. I think realtors would write that up as "charming."
I grew up in a small kitchen, smaller perhaps than this, but this is my third home, and my kitchens over the years have varied. When you have moved as much as I have, upsizing and downsizing, you find that no matter what the scenario, the kitchenwares continue to multiply. Not only that, but as the years go by, plates break, glasses shatter, and before you know it, complete sets that were once shiny and new become a hodgepodge collection that may or may not work in your current space. Now, that's a good thing when you find yourself blogging about food, but after a while, it's time to pay attention to what's in those kitchen cabinets.
As part of the Glam Author Program, I was thrilled to partner with Pier 1 Imports to give my kitchen the boost that it needed. Shopping and kitchenware? Yes, please! I am excited to share with you the items I found that made all the difference in my favorite room.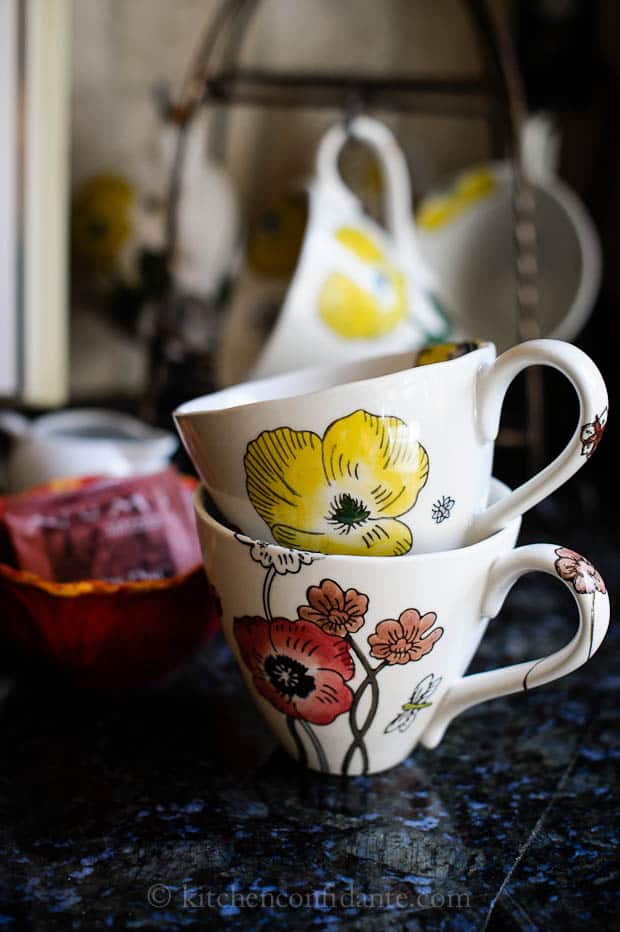 Where to begin? Even before I stepped a toe into the store, I knew I had to have a game plan. It would be too easy to buy just a bunch of adorable things. I had to tackle my two major obstacles: a small kitchen with little storage, and a lack of color. I decided that the best way to do that was by working vertically to free up precious counterspace and to make sure that anything that was on the counter was colorful and attractive. It was time to make this 'charming' kitchen actually charming by focusing on the details.
It all started with the mugs.
I knew I needed mugs, so that became my starting point – and California transplant that I am, I fell head over heels in love with the adorable poppy print on the mugs. I just knew that bringing those poppies indoors would bring a smile to my face.
To store the mugs, I opted for a mug rack – the scrollwork was dainty, and I thought the rooster might be a nice way to wake up to morning coffee. Leaving the mugs out and within reach opened up valuable cabinet space. I continued the scrollwork pattern and detailing wherever I could, whether it was in the paisley patterned bowls or a useful tray. My mantra: if it's going to be visible, it needs to be beautiful.
This cookbook stand will keep my precious books up and out of the way, leaving me with more counter space to slice and dice.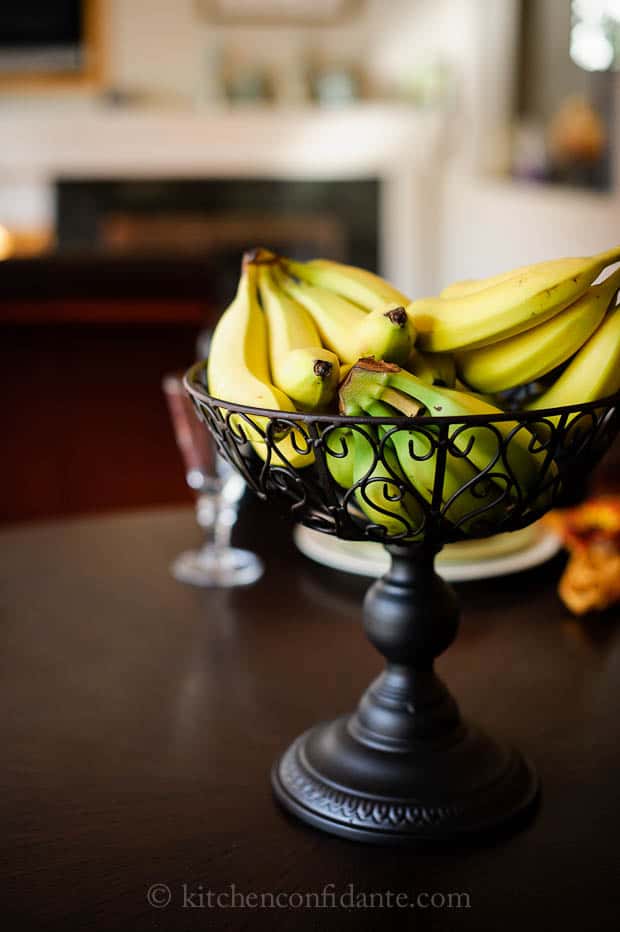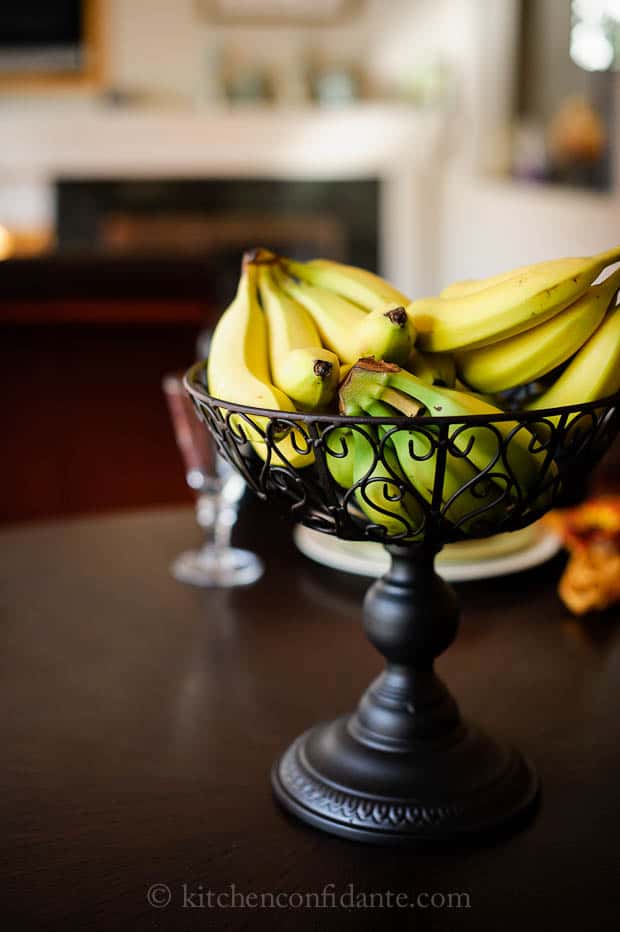 Any time you can move things up and on a pedestal, that leaves room below. This fruit bowl has fresh treats within reach, but instantly creates a lovely focal point for my kitchen table. I've always believed that fruit make the loveliest (and simplest) centerpieces.
Simple lines and neutral tones are important to me, and I chuckled when I found myself peeling the stickers off these dishes. With names of "creme brûlée" and "sage" it's no wonder I picked out these colors! Names aside, I loved how it brightened up my table, and set off the adorable poppy bowls I found. Beautiful napkins and whimsical napkin rings bring a casual but stylish touch to the table.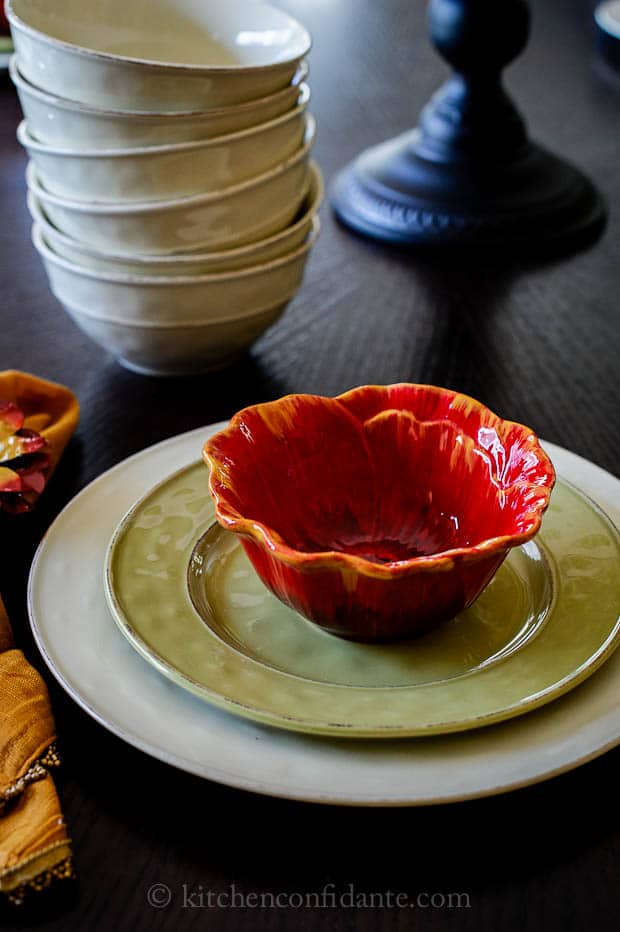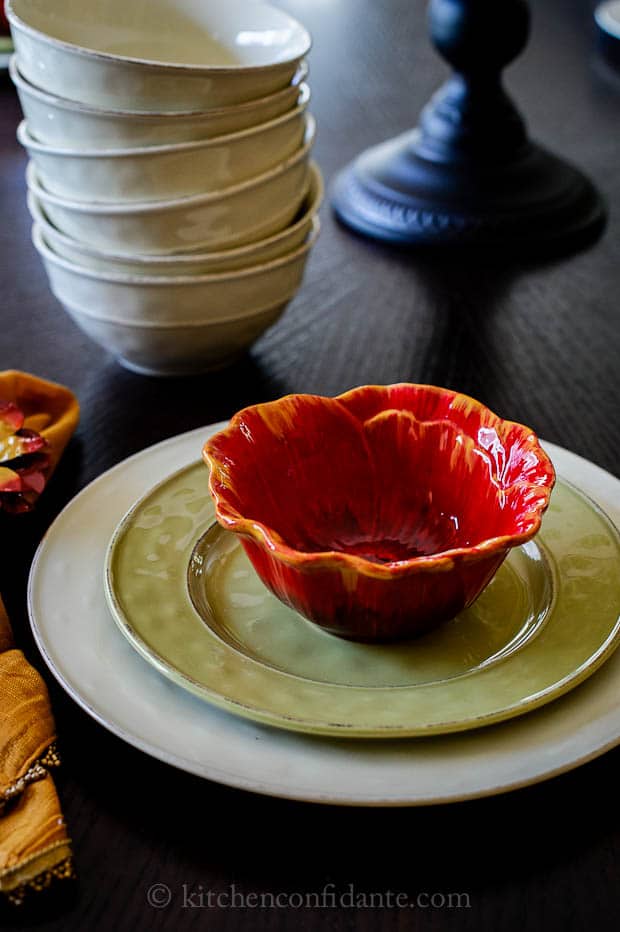 Certain items are always out in my kitchen: salt, pepper and olive oil. Transferring the olive oil into prettier decanters make such a difference. Bowls are another thing – when you're constantly prepping, you need to have bowls. Colorful nesting bowls not only save space, they are instantly decorative, even if they are practical.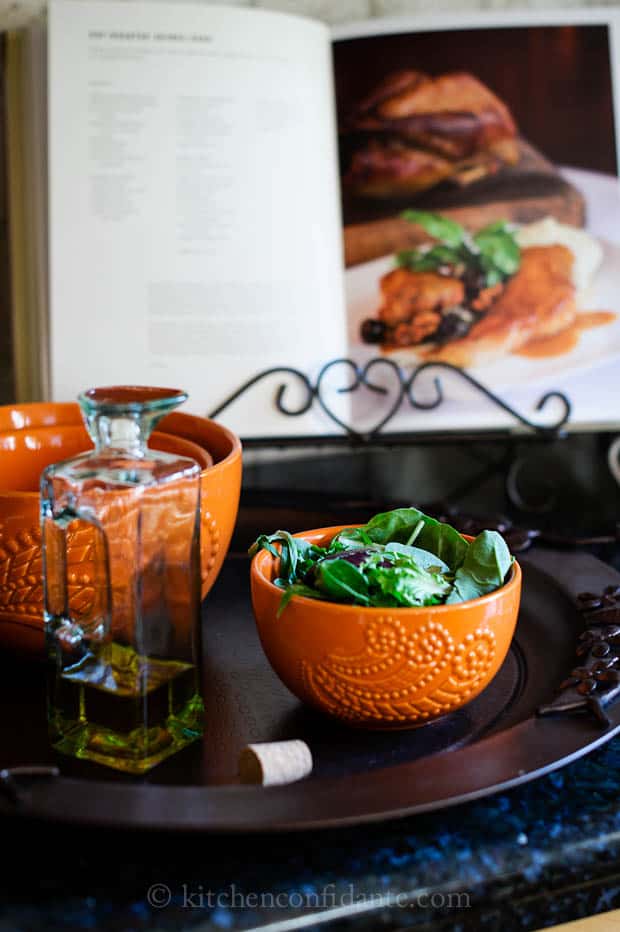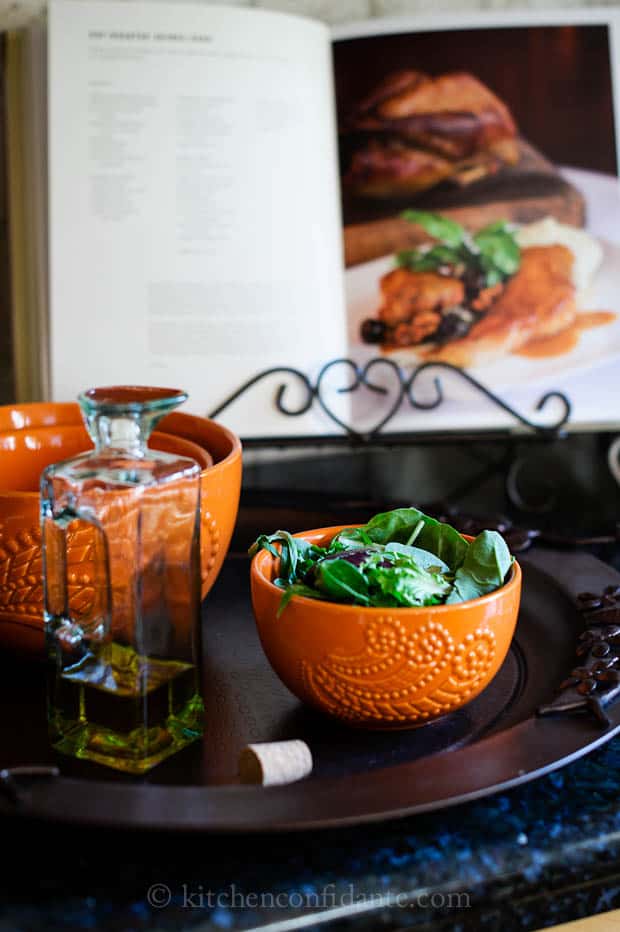 Perhaps the most impactful purchase was the hanging pot rack. By utilizing the overhead space, I was able to free up an entire cabinet. With pots and pans hanging, I was able to put away large appliances (like my slow cooker) that was eating up valuable real estate on my counter. Utensils are harnessed by decorative utensil holders, leaving room for pretty new cutting boards.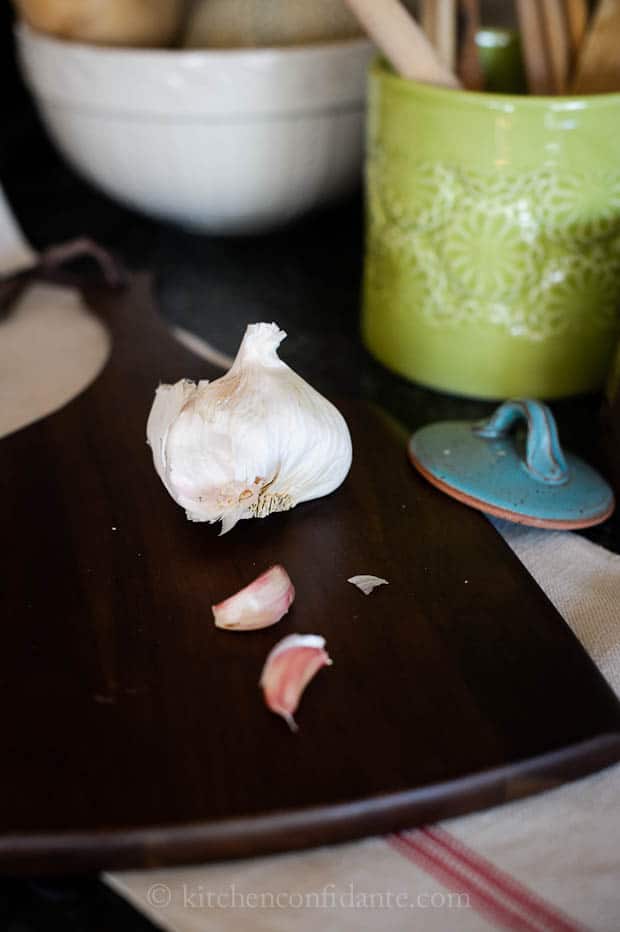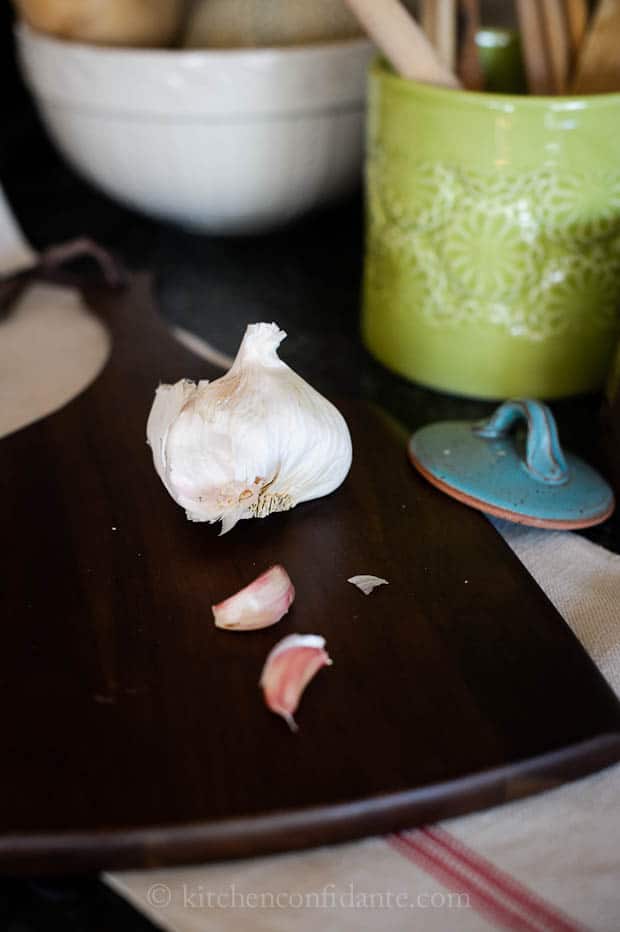 Okay, so I went over ten things. But, just a few details, and it has made a world of difference. The kitchen feels like it makes more sense, and definitely more homey.
If it's been a while since you've visited Pier1.com like I have, do check them out! Get inspired by visiting their 'The Idea Room.' And guess what? Take advantage of this $10 off $30 coupon to help you get started making over the room of your choice!
Have fun!
Disclosure: Compensation was provided by Pier 1 Imports via Glam Media. The opinions expressed herein are those of the author and are not indicative of the opinions or positions of Pier 1 Imports.
:: My Mini Kitchen Makeover Tips ::
When introducing color, stick with three coordinating colors
I got my inspiration from the mug's poppy pattern and incorporated nature's neutrals: sage green, cream and sunset shades.
Go vertical.
Make use of pedestals, racks, and even the ceiling space. This will free up precious counter and table space, and even open up some cabinets.
Stack and nest.
Find glasses that stack and bowls that will nest within each other for space saving storage.
Make it pretty
Functional can be pretty. That way if you leave it visible and on the counter, it becomes a decorative touch. Think of decorative storage jars and glasses, bowls and even cutting boards.