Simple Sundays | Blueberry Buttermilk Cake
The house is still now and the kitchen counter is a mess. It is cluttered with dirty dishes and cutting boards and lots of wine glasses. The dishwasher's nearly silent hum reminds me that the tidying up will have to wait till morning. It was…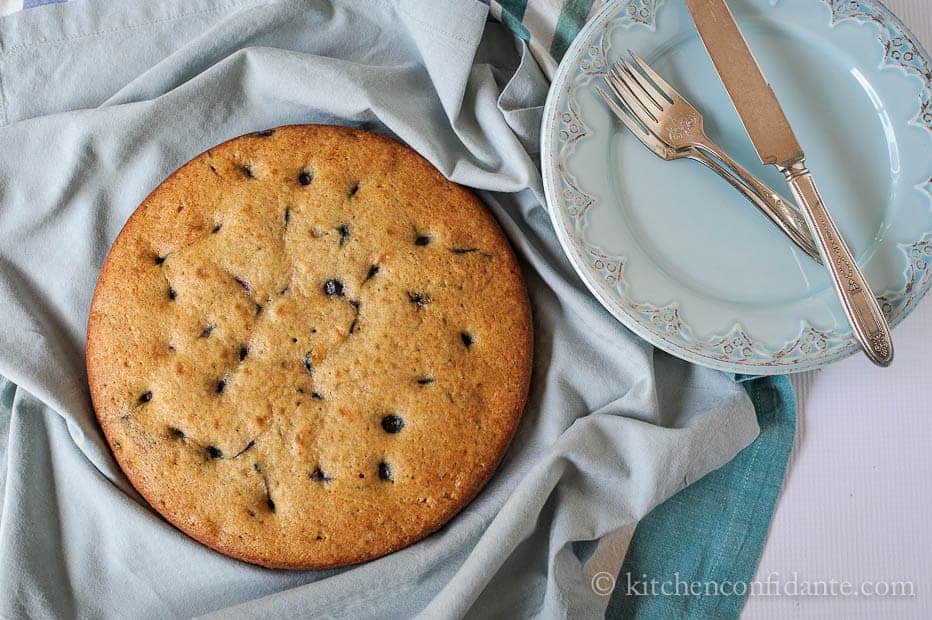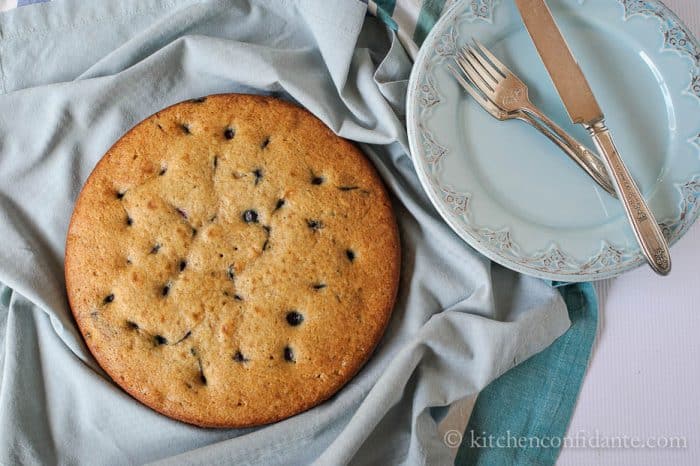 Simple Sundays | Blueberry Buttermilk Cake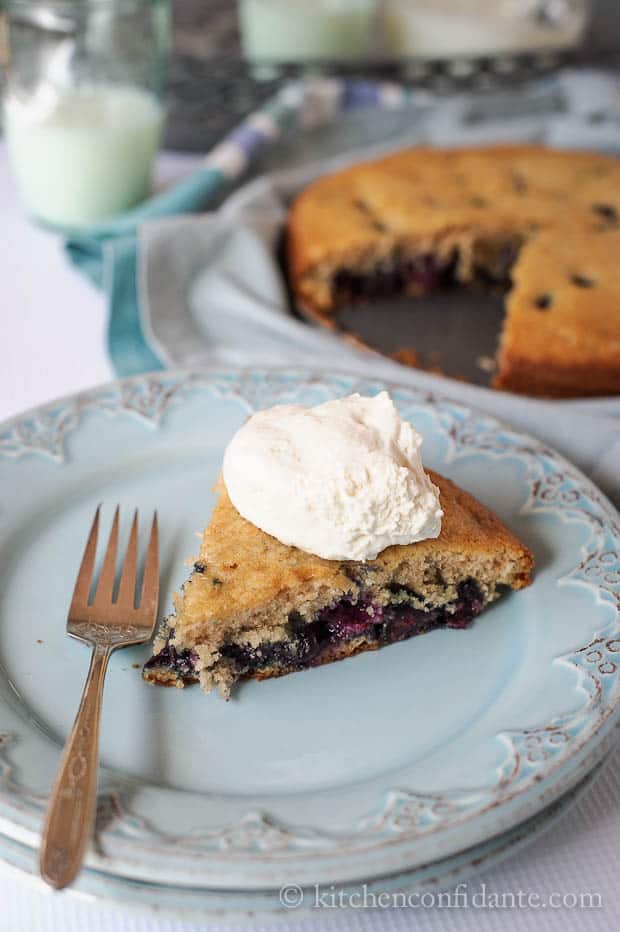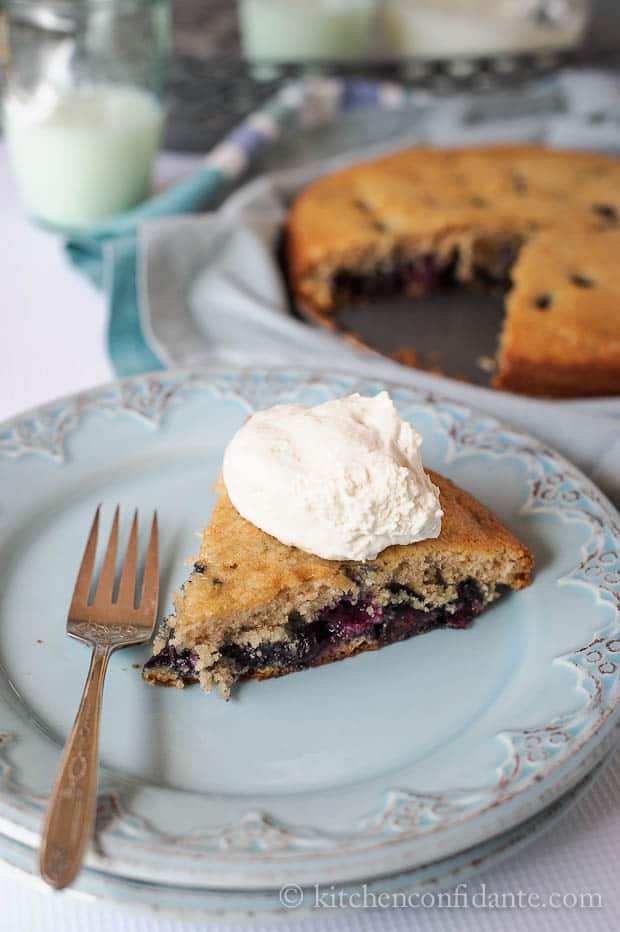 The house is still now and the kitchen counter is a mess. It is cluttered with dirty dishes and cutting boards and lots of wine glasses. The dishwasher's nearly silent hum reminds me that the tidying up will have to wait till morning.
It was a wonderful night.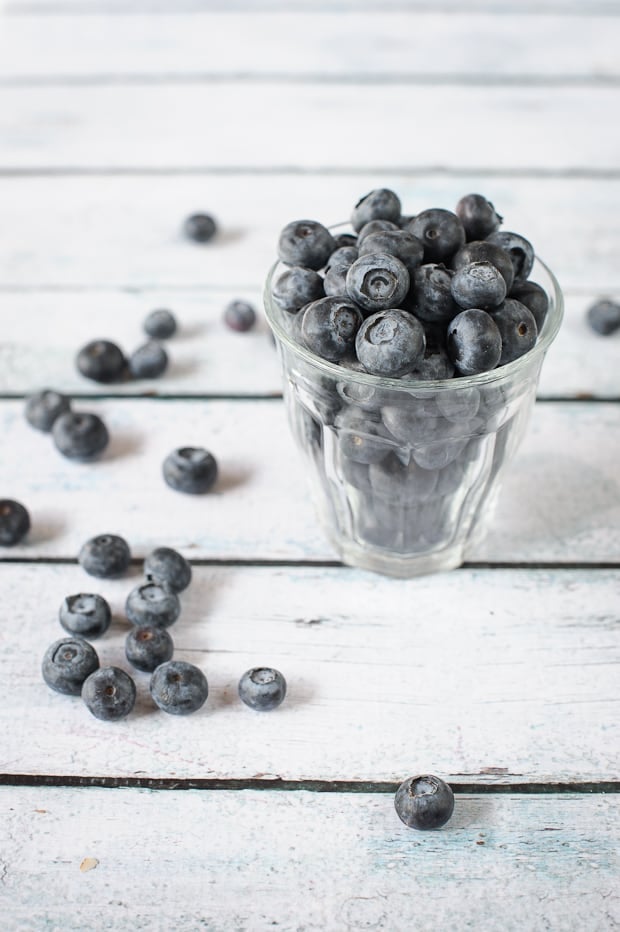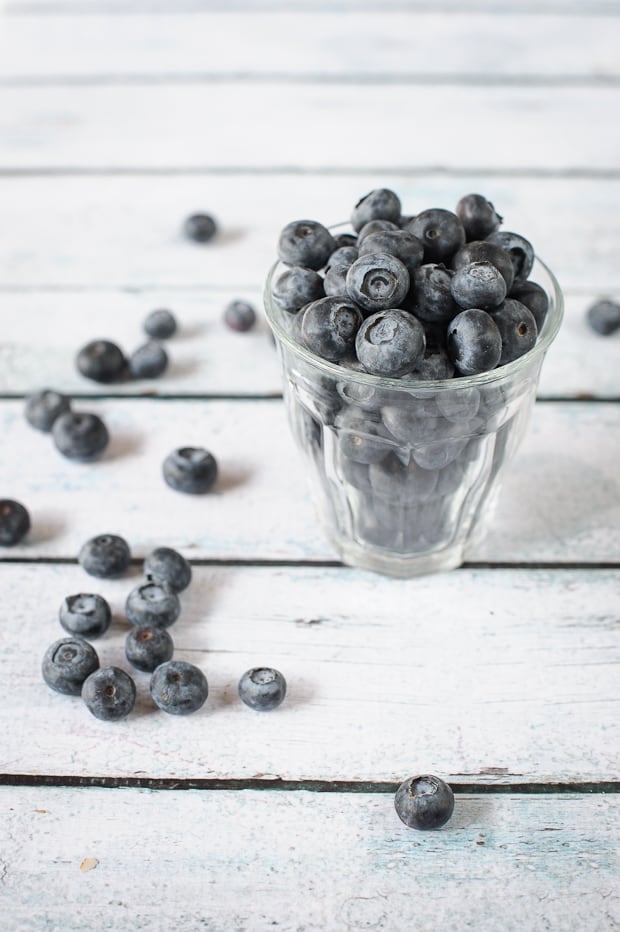 I love when old friends come over for dinner. When I don't feel the pressure to iron the napkins or dust every surface. When it's okay to not have every single dish prepped beforehand because we'll all be in the kitchen anyway, chatting while I chop cilantro and mash garlic. When you can be comfortable, because they just know you so darned well. There's nothing like dear friends.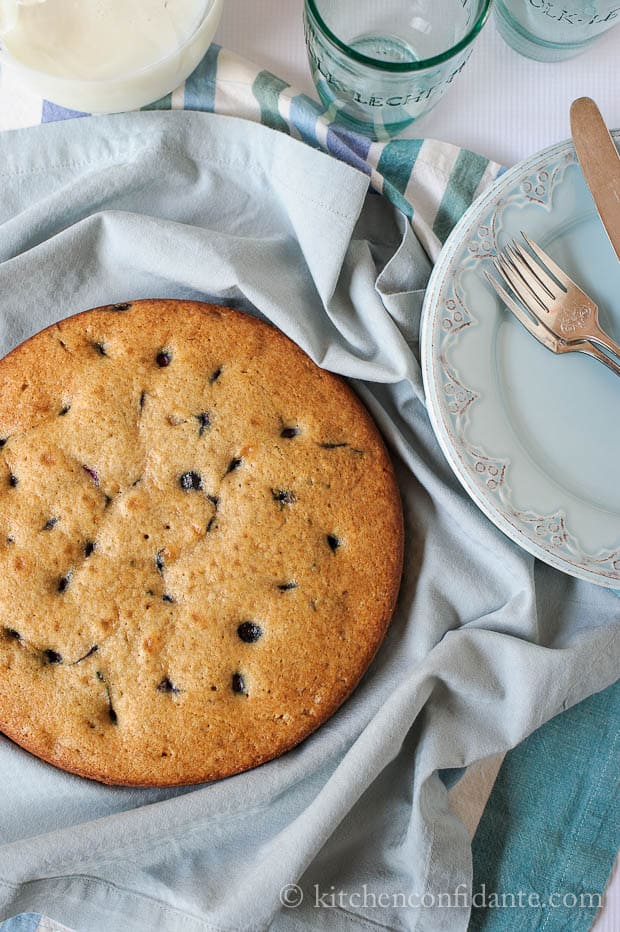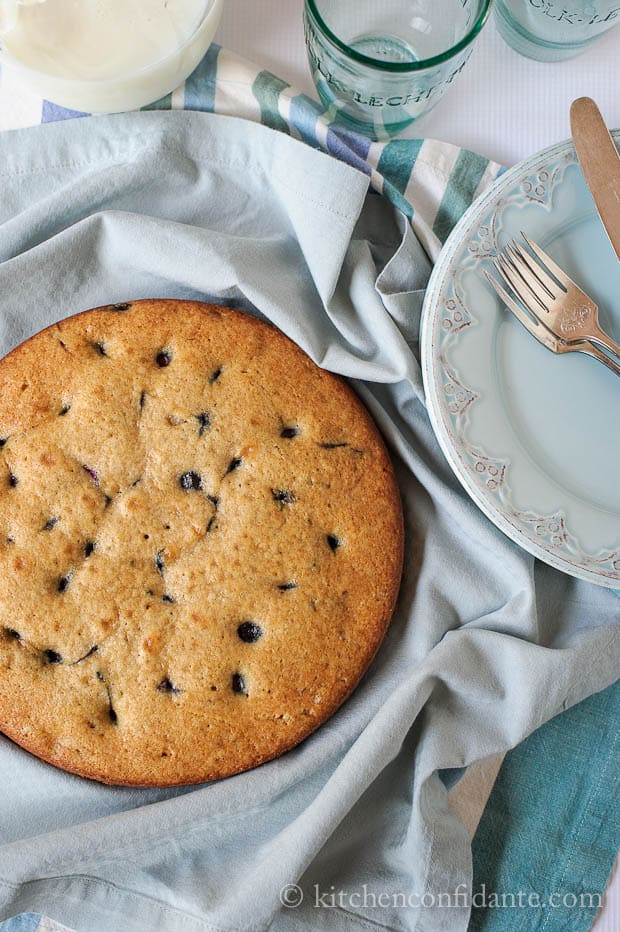 I've come to realize that a good dessert – or maybe I should say, my favorite desserts – are the ones that feel like an old friend. They make you feel at home, like you have known them your whole life. They're not fussy, they never impose. They're sweet and comforting. And they're the ones you find yourself returning to time and again.
I made this Blueberry Buttermilk Cake this week, and you know what? It's like an old friend already. Simple and sure to please, you'll want a slice for dessert, but it will be a lovely treat to wake up to as you sip your morning coffee, and will pair perfectly with your afternoon tea. Heck, you'll just want to hang out all day long. After all, that's what friends are for.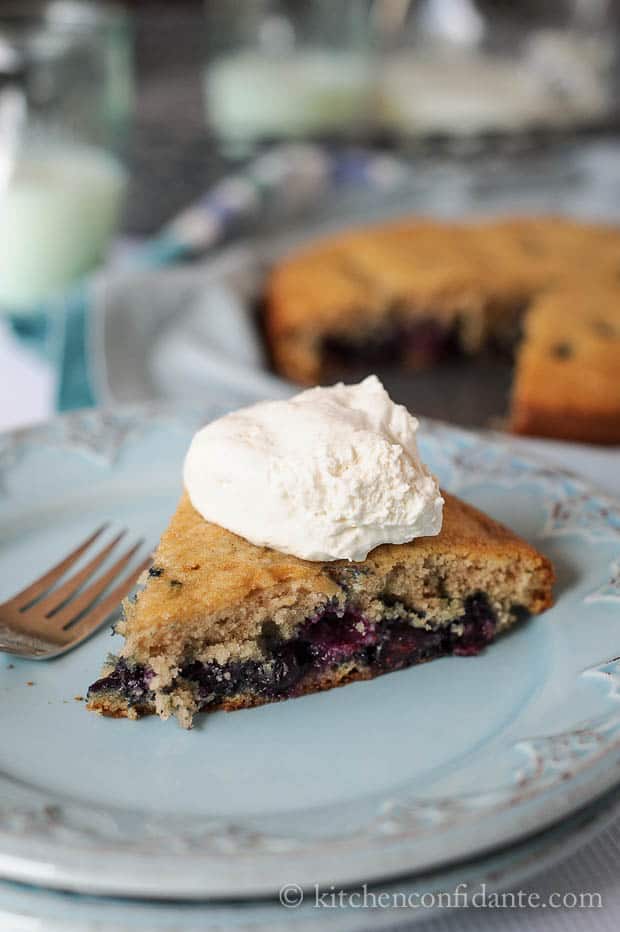 Blueberry Buttermilk Cake
The blueberries have been such sweet treats lately, they will be just beautiful in this moist cake, scented with cinnamon. But even when blueberry season ends, don't despair. Frozen blueberries work just a well; don't bother defrosting, just pop them right into the batter.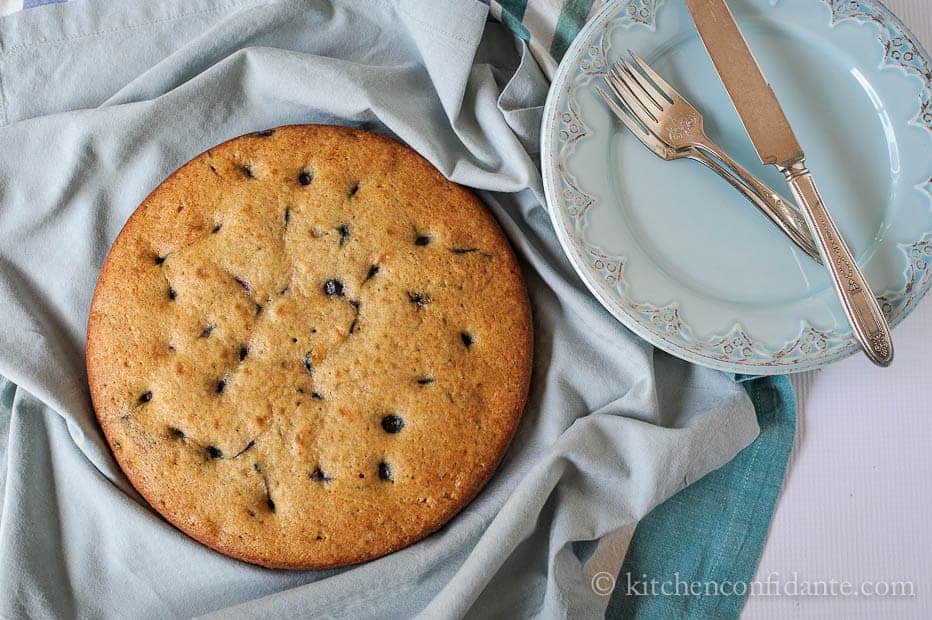 Print Recipe
Ingredients
1 cups flour
1/2 teaspoon baking soda
1/4 teaspoon salt
1/8 teaspoon cinnamon
1/4 cup unsalted butter, room temperature
3/4 cups sugar
1/2 teaspoon vanilla
1 egg
1/2 cup buttermilk
1 cup blueberries, divided
Instructions
Preheat oven to 350 degrees. Butter and lightly dust with flour a 9 inch baking pan (I used a springform pan).
Sift or whisk together flour, baking soda, salt, and cinnamon and set aside. Cream butter and sugar together. Add vanilla and egg, mix well. Alternately stir in buttermilk and flour mixture. Gently fold in 1/2 cup blueberries. Pour into prepared cake pan and spread evenly with an offset spatula. Sprinkle the remaining blueberries on top. Bake for 25-30 minutes, until the top is golden brown and a toothpick inserted comes out clean. Serve with whipped cream (see below).
Maple Whipped Cream
1 cup heavy cream
1/4 cup sugar
1 tbsp pure maple syrup
Whisk heavy cream, sugar and maple syrup until soft peaks form.