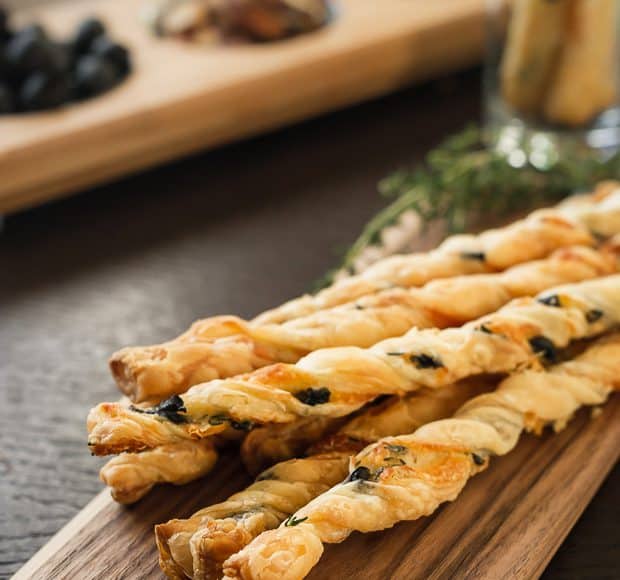 Olive Cheese Straws
I've made a little pact with myself. It all started when the children officially said farewell to their teachers, when all of a sudden, the activities shifted from homework and practice and rehearsals to looser mornings, where whims could be reality. It came about when…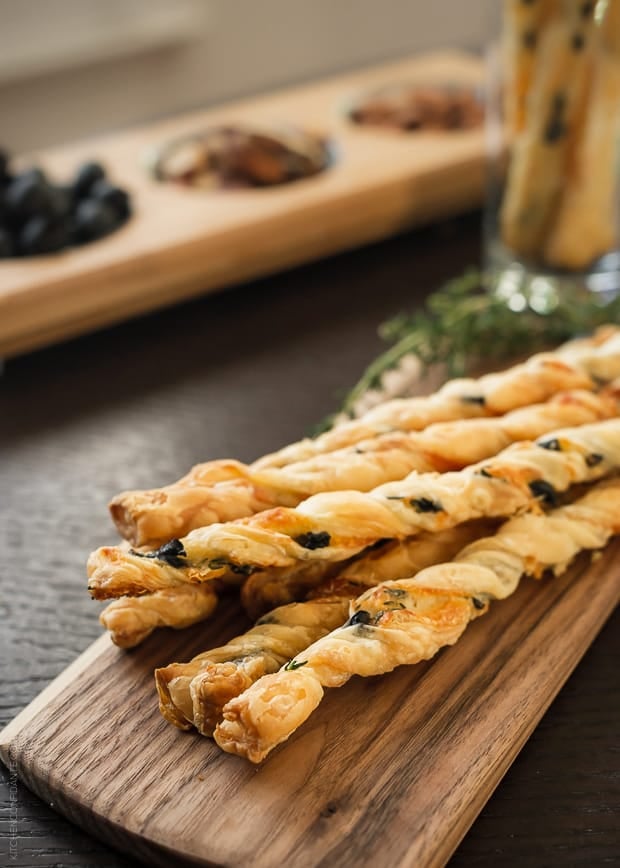 Olive Cheese Straws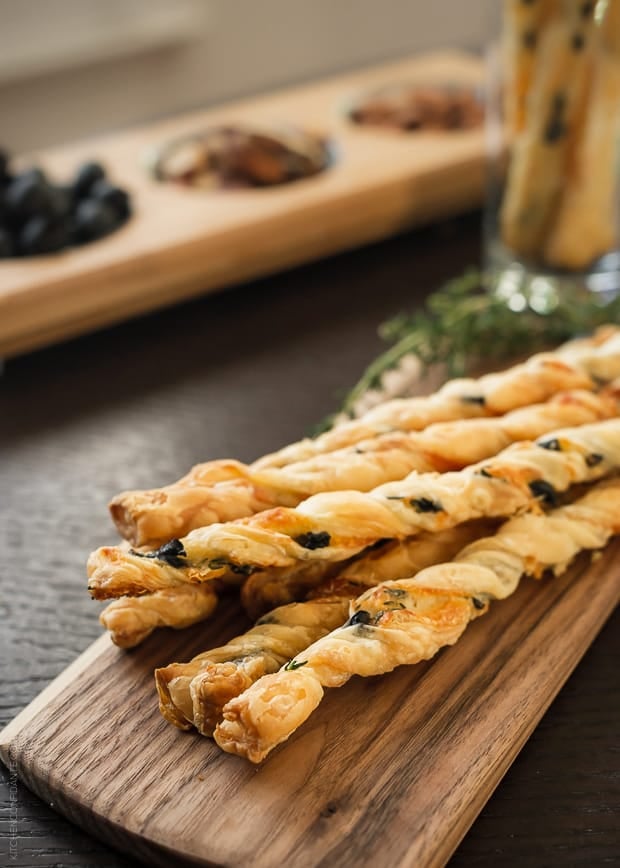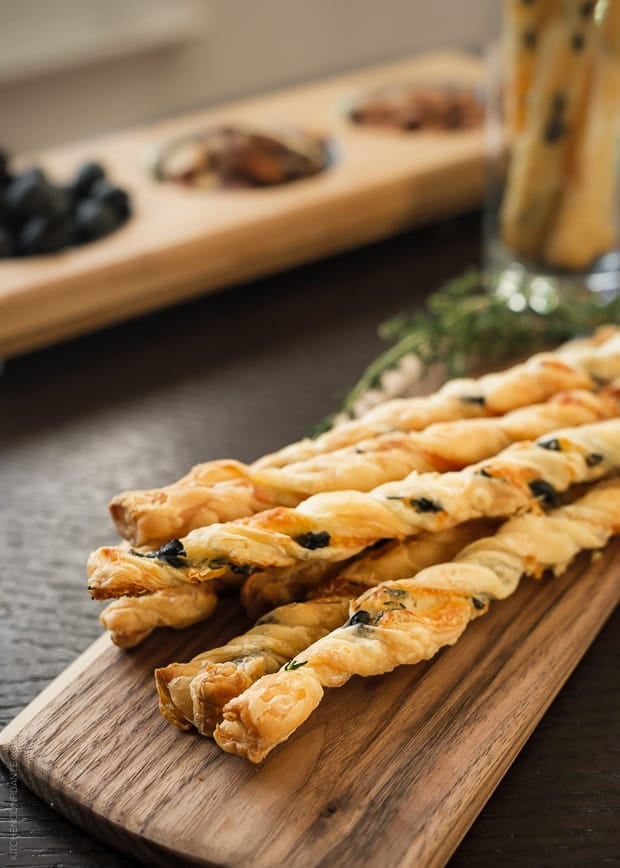 I've made a little pact with myself. It all started when the children officially said farewell to their teachers, when all of a sudden, the activities shifted from homework and practice and rehearsals to looser mornings, where whims could be reality. It came about when we all relaxed a little more, when meals didn't have to be rigid. Between Father's Day and my birthday and Fourth of July just days away, I have promised myself to keep things fun, to keep it light, and to keep this feeling of celebration going all summer long.
So here's the deal. I'm a grazer. I love to snack. Big, heavy meals for me go hand in hand with scarves and boots. But come summer, I indulge in my grazing habits, and it's far easier to nibble when we picnic, or entertain, or hang out by the pool, or take a road trip. I'm happiest when a meal means fresh fruit, raw vegetables, perhaps a few good cheeses, and some bread. Who's with me?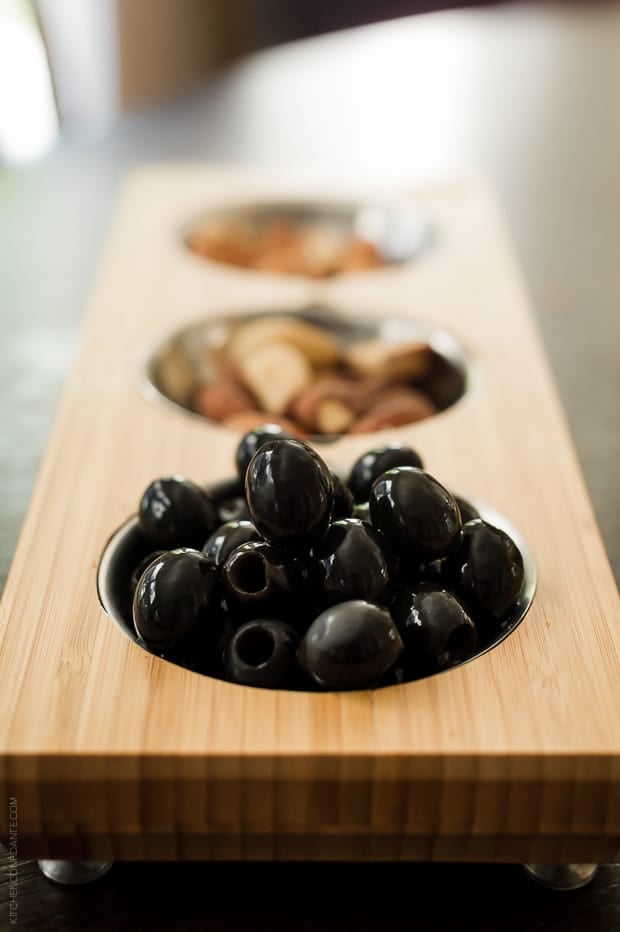 When my children look for a snack, sometimes they are happy just to open a can of olives and plop them straight into their mouth. So when my friends at California Ripe Olives asked Americans how they love to snack, it was pretty interesting to see that I'm not alone:


I thought I would take olives a little step further than out of the can – these Olive Cheese Straws are so fun! I always have puff pastry in the freezer, so making them is simple – all it takes is a sprinkle of sharp parmesan and sharp cheddar, along with fresh thyme and chopped olives, and within minutes, you have a delightfully savory snack. The straws keep for several days, so if you're having a party or a picnic, you can make them in advance. Serve these with a charcuterie platter and they're instantly party-friendly. Or you can do as I did for my sister and her husband, and pack some up for a mid-flight treat on their travels home after a visit.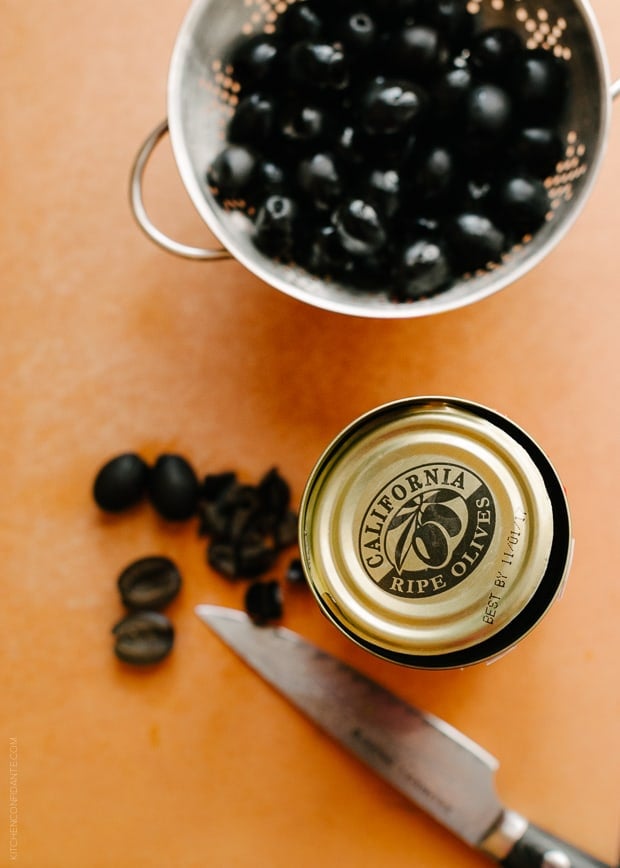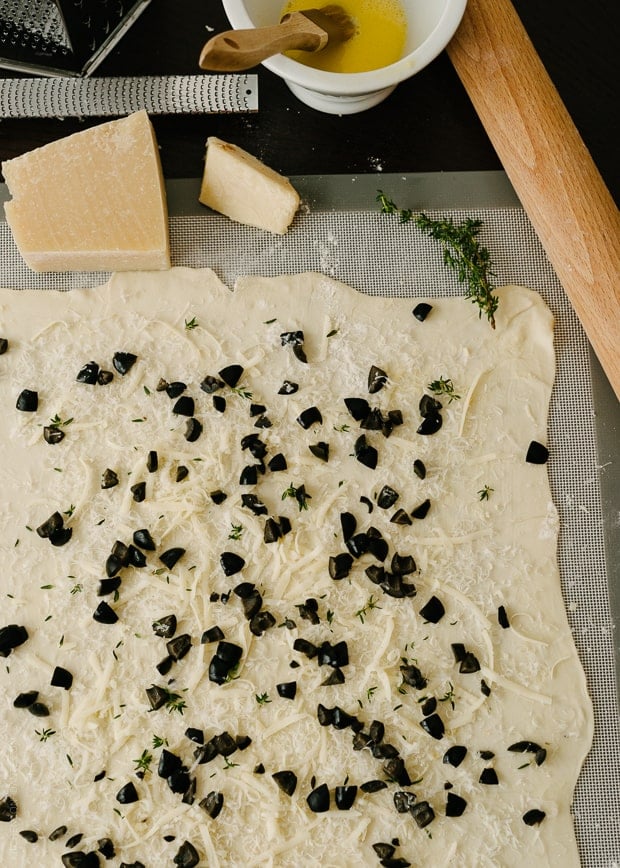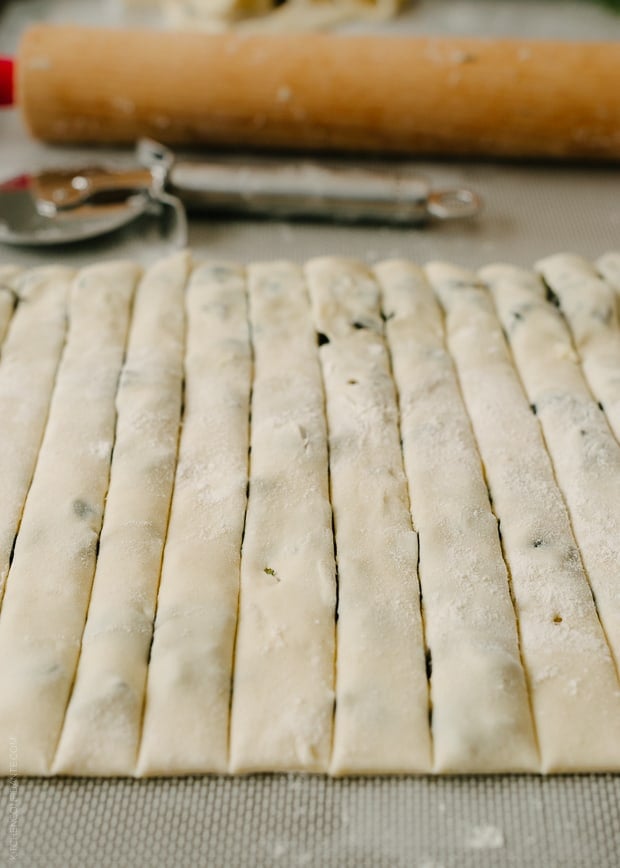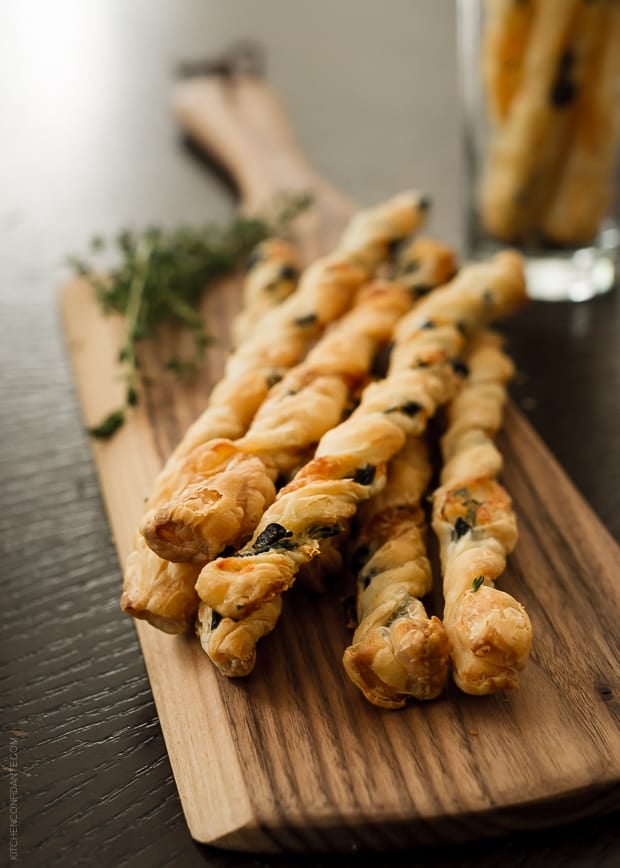 Giveaway
Do you also like to snack with olives? I would love for you to join me on Pinterest for a chance to win a lovely prize package from California Ripe Olives (estimated value $50). It's easy! Here's how:
Leave a comment below letting me know that you would like to pin to my All Things Olives board devoted to snacking with olives.
Once you are added, all you have to do ispin at least one pin during the sweepstakes period, and you will be entered to win! Feel free to pin from the California Ripe Olives Pinterest board.
This promotion begins at 9:00 AM ET on July 1, 2014 and ends at 11:59 PM ET on July 8, 2014.
Winner will be selected randomly on July 9, 2014 from all eligible entries and notified by email. The winner will have 48 hours to respond to email notification, otherwise an alternate winner will be selected.
For more details on the California Ripe Olives Sweepstakes, please visit KitchenPlay.
Disclosure: This post is brought to you by California Ripe Olives in partnership with Kitchen PLAY as a part of their Snacking Program. For 

more information about California Ripe Olives, be sure to visit 

their website, or join them on Facebook or Twitter. Sponsored posts such as these help support the work behind the scenes on Kitchen Confidante. Thank you so much for your visits and making my blog part of your day. As always, all opinions are my own.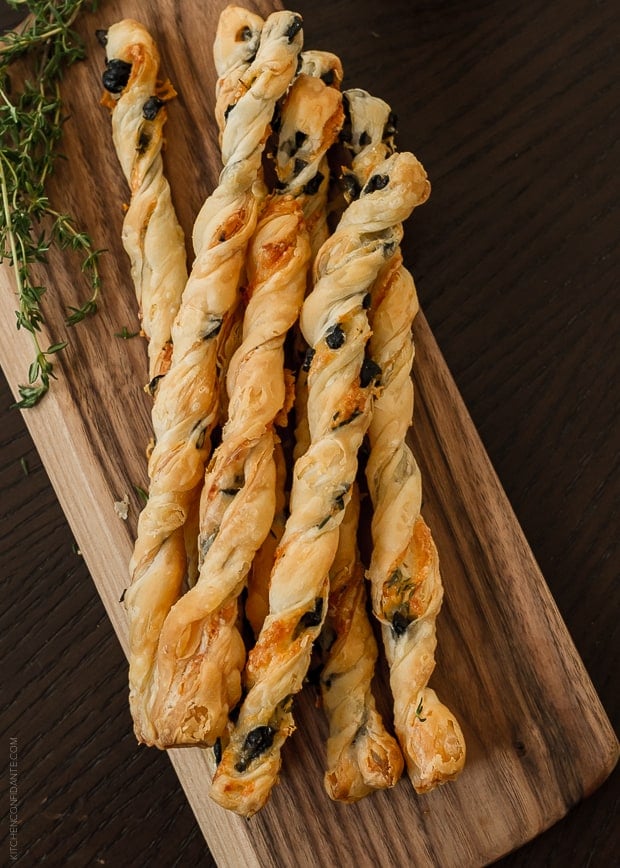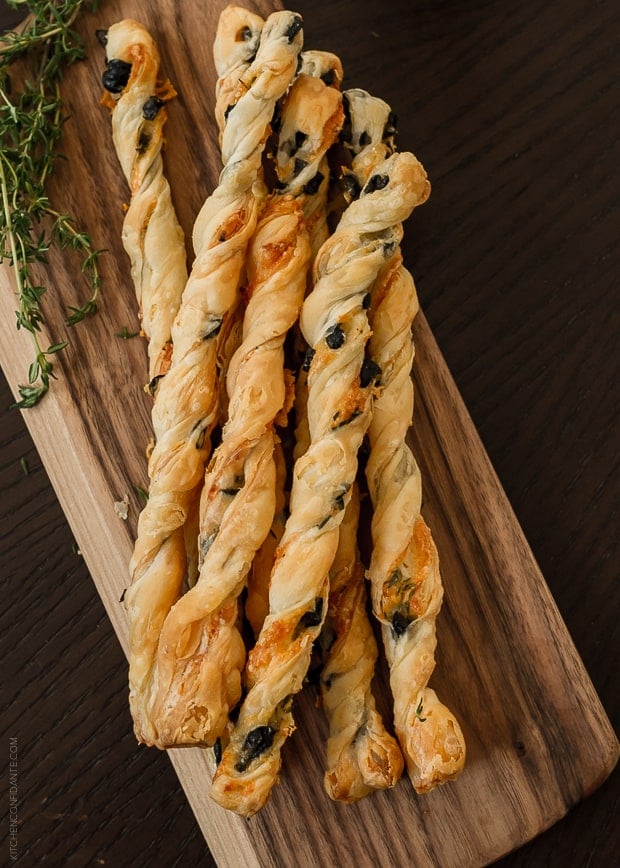 Whether for a simple snack or an elegant dinner party, these savory olive cheese straws will surely be a winner.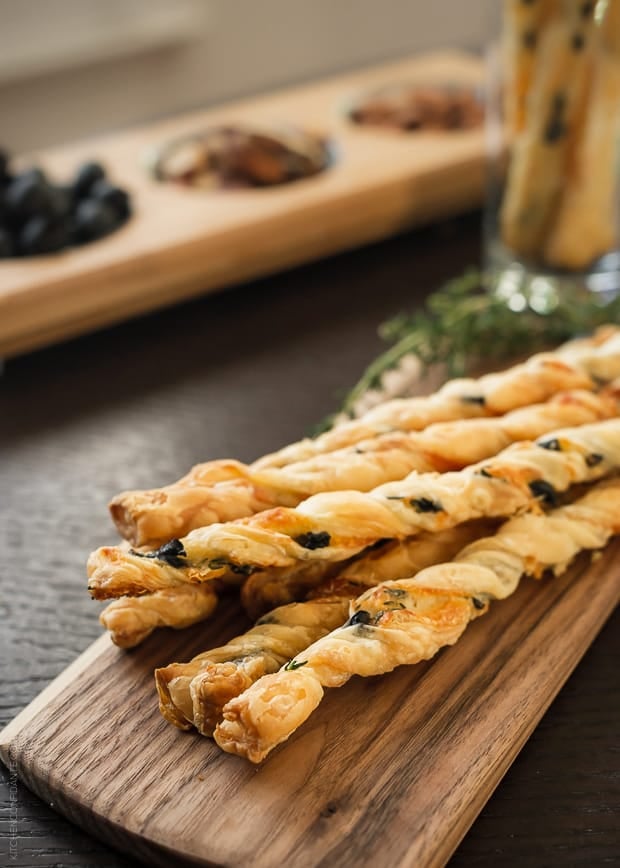 Print Recipe
Ingredients
1 sheet puff pastry
1 large egg
1/3 cup grated parmesan cheese
1/3 cup grated aged cheddar cheese
1 cup finely chopped California Ripe Olives
1 tablespoon fresh thyme
Instructions
Defrost the puff pastry according to the package directions. On a lightly floured surface, roll out the dough until it is about 1/16 inch thick. The size of the pastry will depend on the brand you use, but you will likely have a rectangle about 12x30 inches.
Whisk together the egg with about 1 teaspoon of water and lightly brush onto the pastry.
On one half of the dough, working cross-wise, sprinkle the parmesan, cheddar, olives and thyme. Gently fold over the other half of the dough and lightly press with the rolling pin. Using a floured pizza cutter or knife, cut the edges so you have an even rectangle. Cut even strips and place on a parchment or Silpat-lined baking sheet, twisting if you wish.
Refrigerate the dough while you preheat the oven to 375° F.
Bake for about 15 minutes, then gently turn the straws over, and bake for 1-2 minutes more. Remove from the oven and let cool slightly. Enjoy warm or at room temperature. Once cooled, the straws may be stored in a tightly sealed container for up to 3 days.