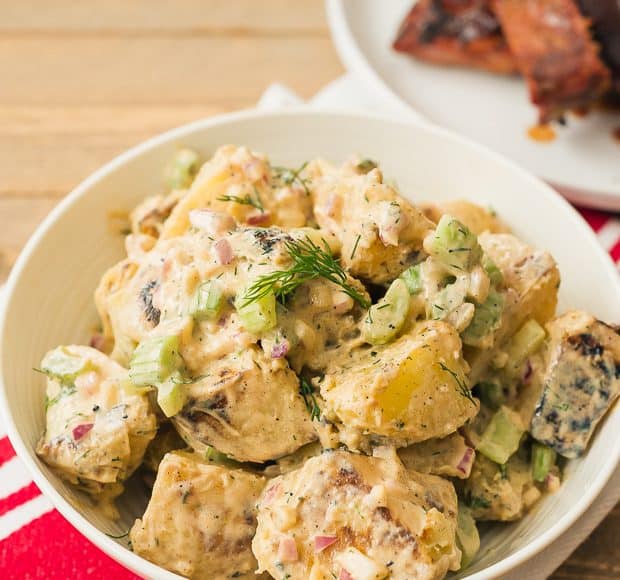 Buffalo Ranch Grilled Potato Salad
A few weeks ago, around Memorial Day, I revisited an old favorite. It may have been a long while since I made a potato salad, but that weekend – the opening day of grilling season – I was most excited about making a creamy, tangy…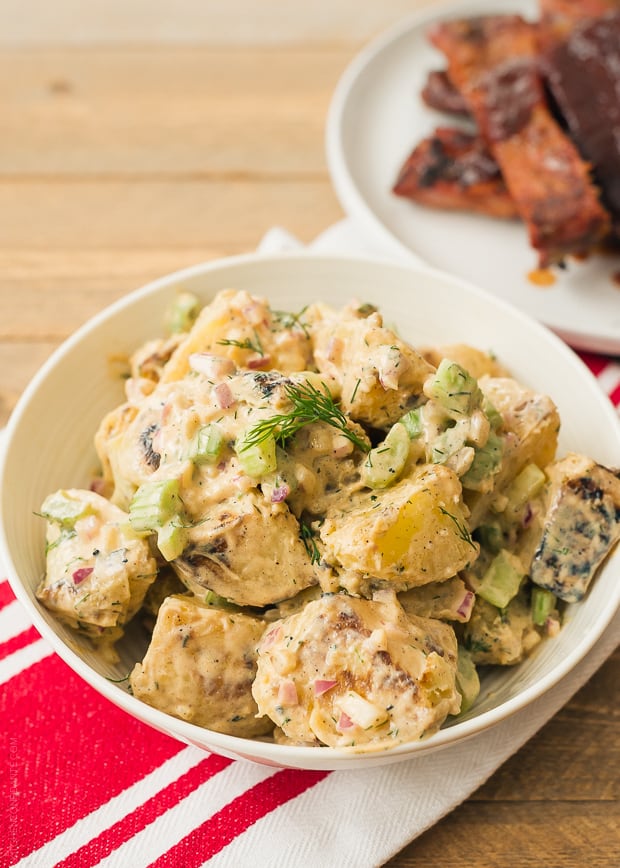 Buffalo Ranch Grilled Potato Salad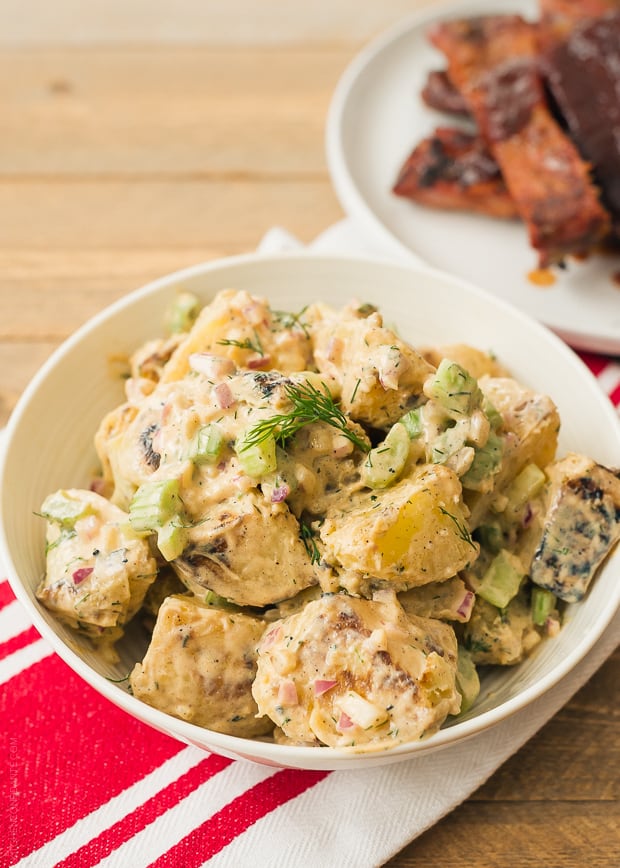 A few weeks ago, around Memorial Day, I revisited an old favorite. It may have been a long while since I made a potato salad, but that weekend – the opening day of grilling season – I was most excited about making a creamy, tangy potato salad – the kind I grew up eating…the kind that would go well with homemade fried chicken and a fresh ear of sweet corn.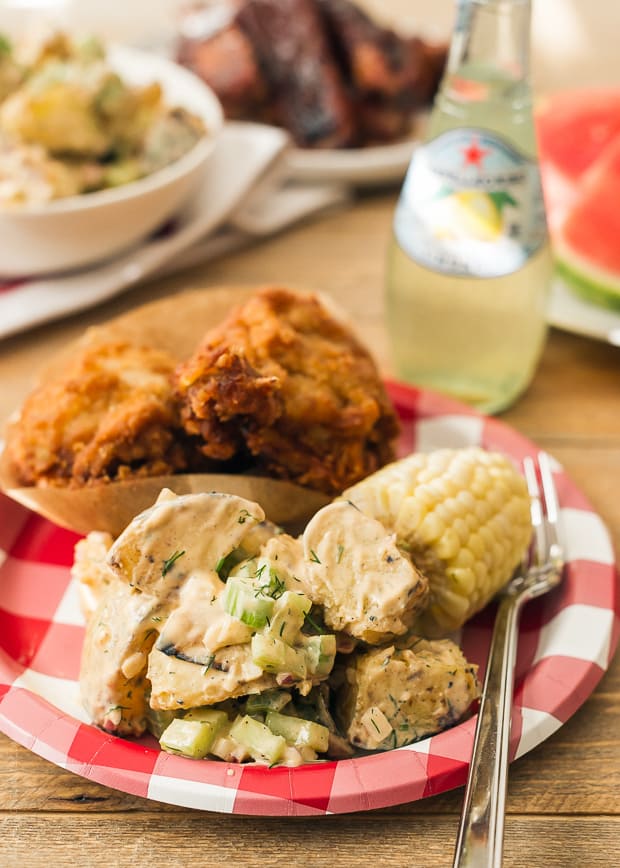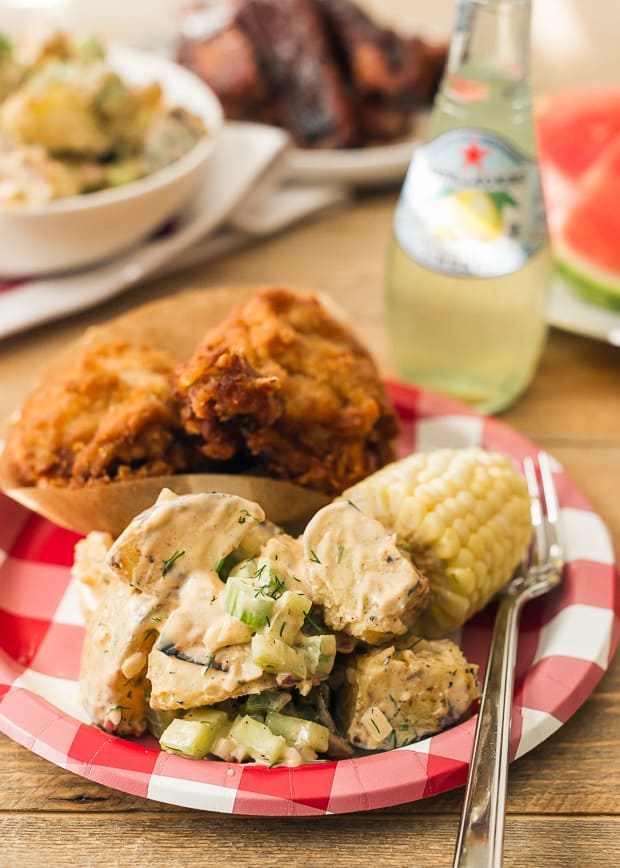 That salad kindled an appetite for more potato salad, and my mind has been thinking of all the iterations and varieties that could accompany a whole summer of grilling. You could say I was a little crazed.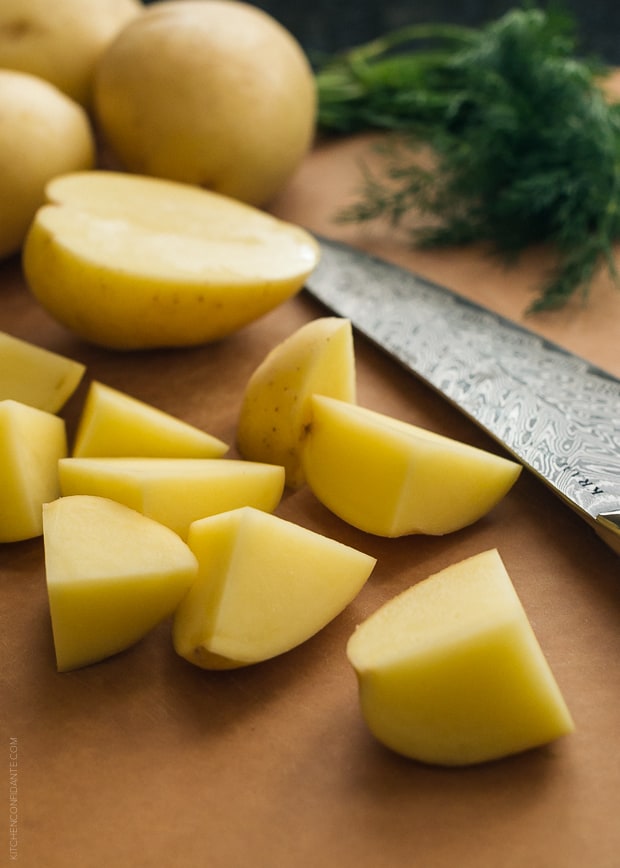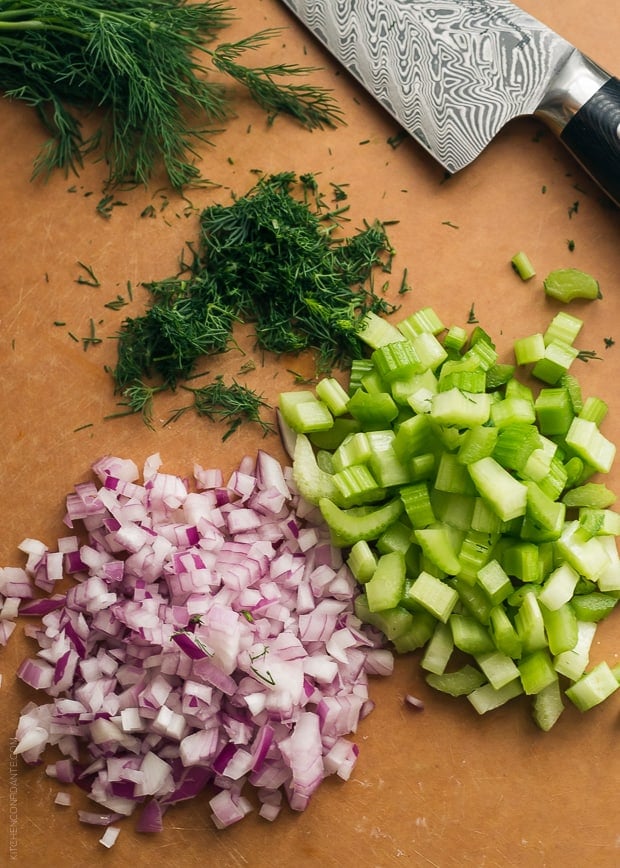 So with July 4th a few days away, I was excited to work with Dean's Dairy Dip to create a recipe that would be perfect for your next BBQ. I knew in an instant that a potato salad – a grilled potato salad at that – would be a great way to incorporate the spicy flavors of their Buffalo Ranch Dip.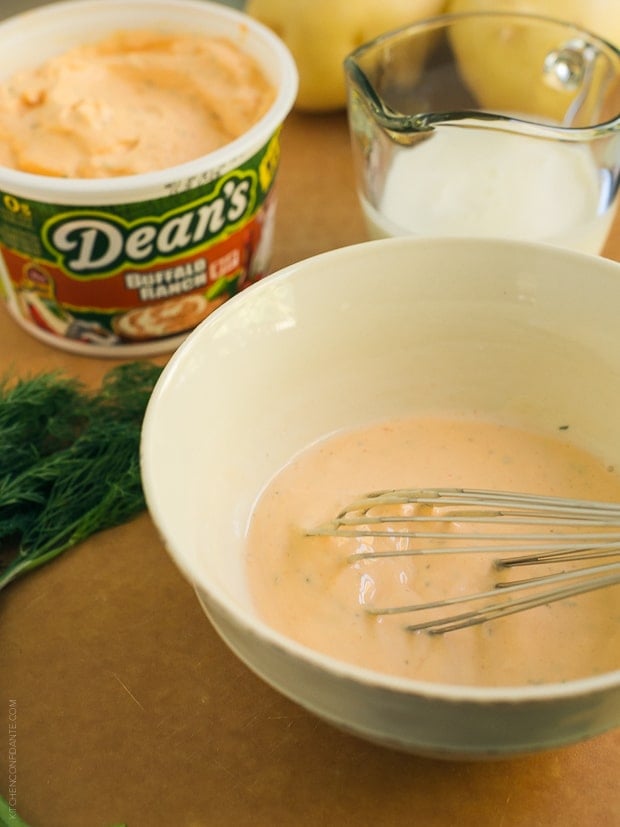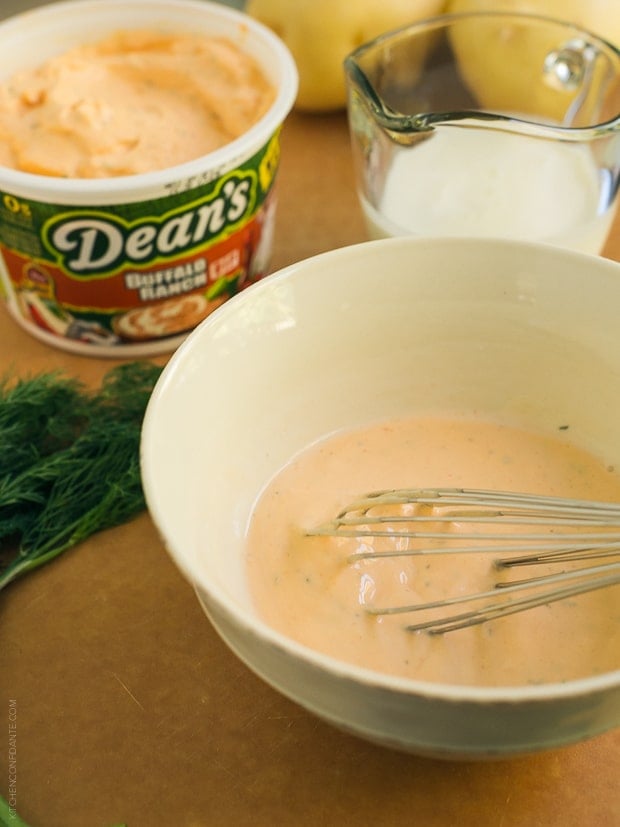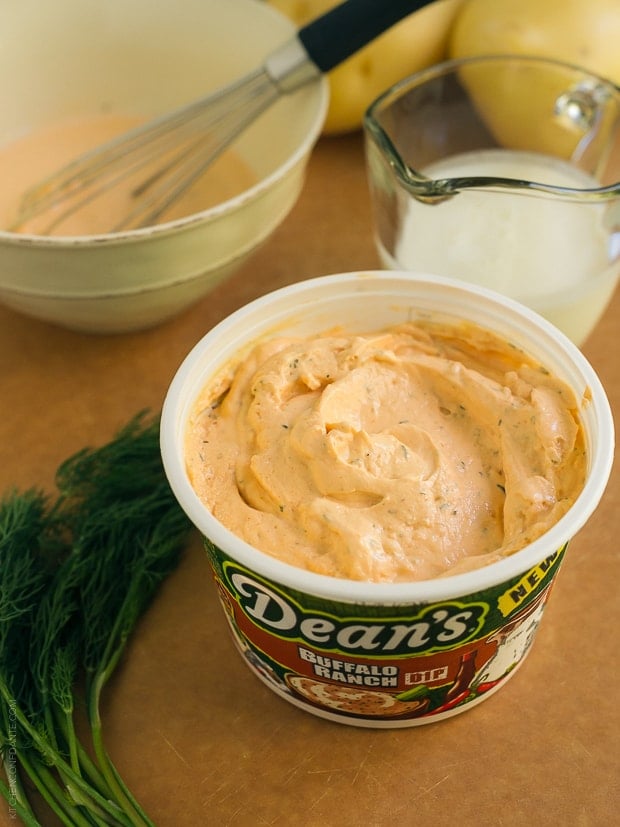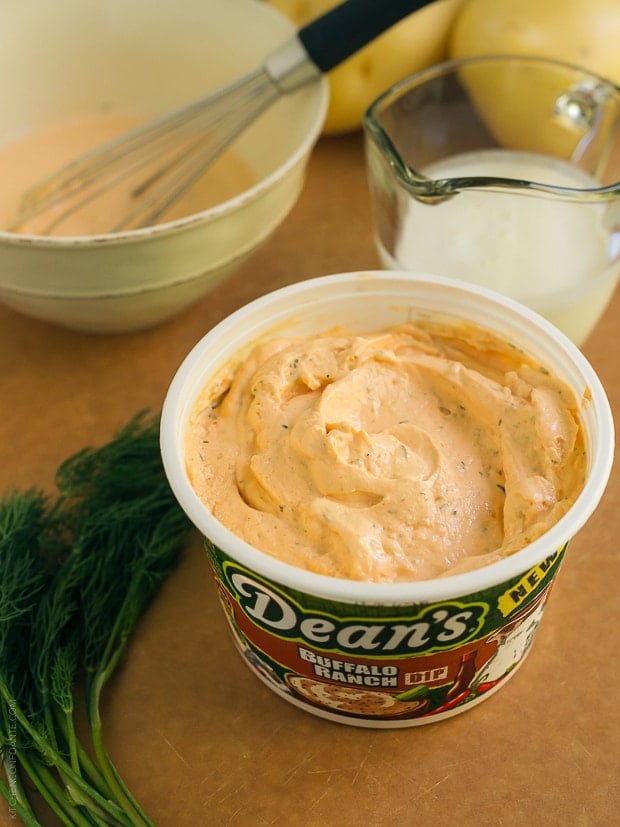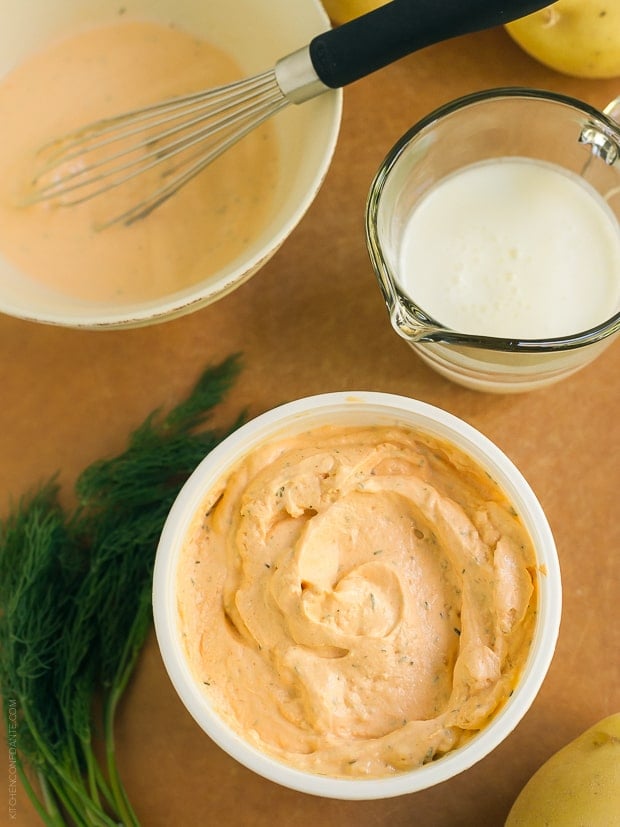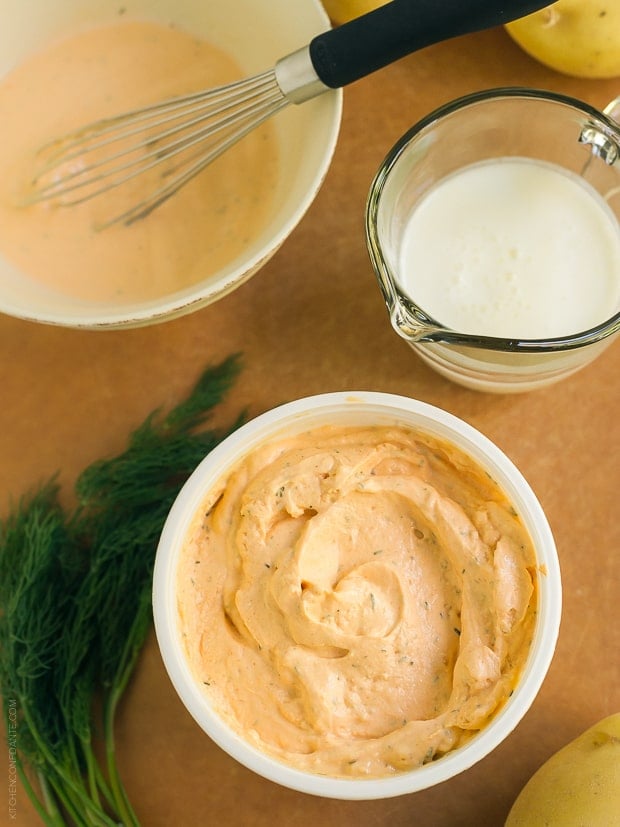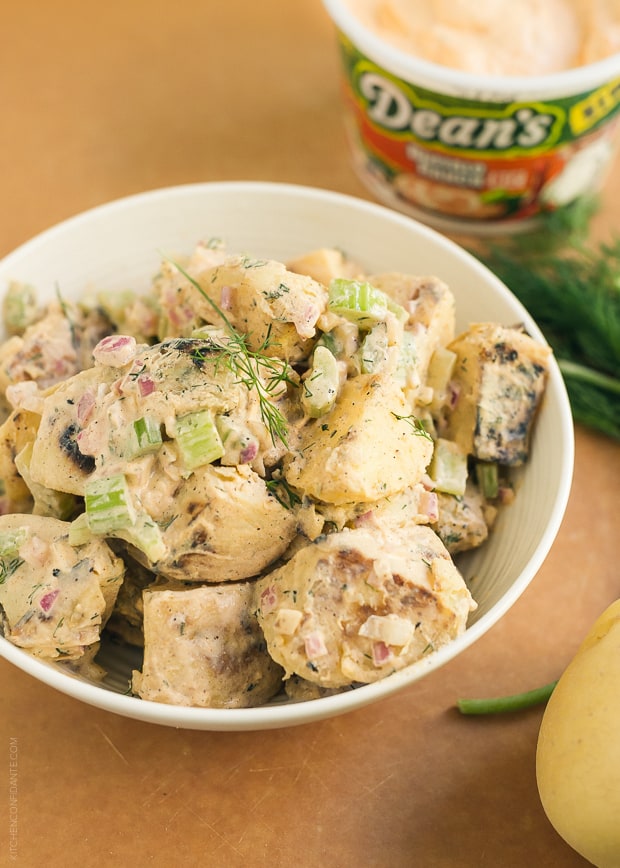 I love the bit of smokey char that grilling potatoes imparts on the salad, and combined with a buttermilk infused sauce that is creamy and spicy, this Buffalo Ranch Grilled Potato Salad is a delicious side for your next picnic or outdoor party! Try it with fried chicken, or ribs, or hot dogs – it's got a little extra oomph that I really think you'll like, too.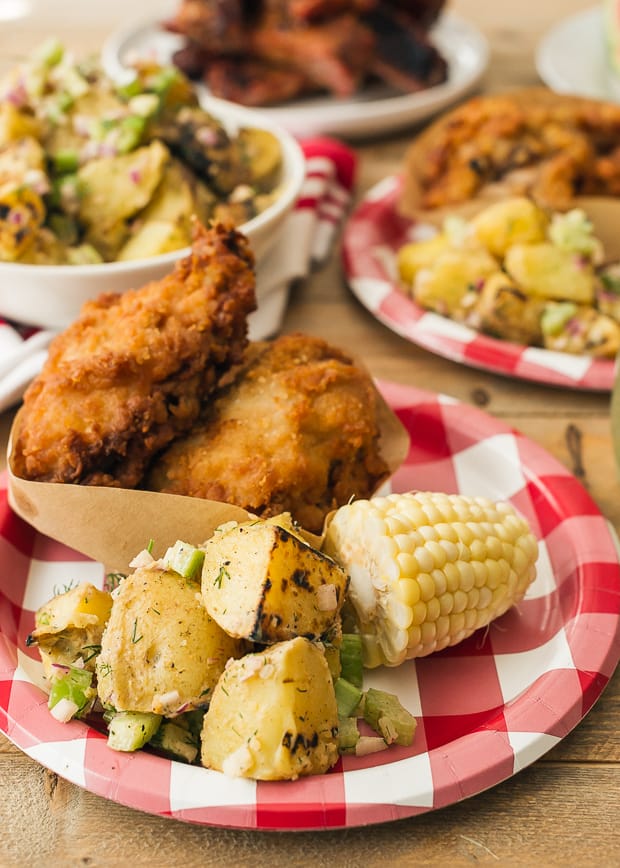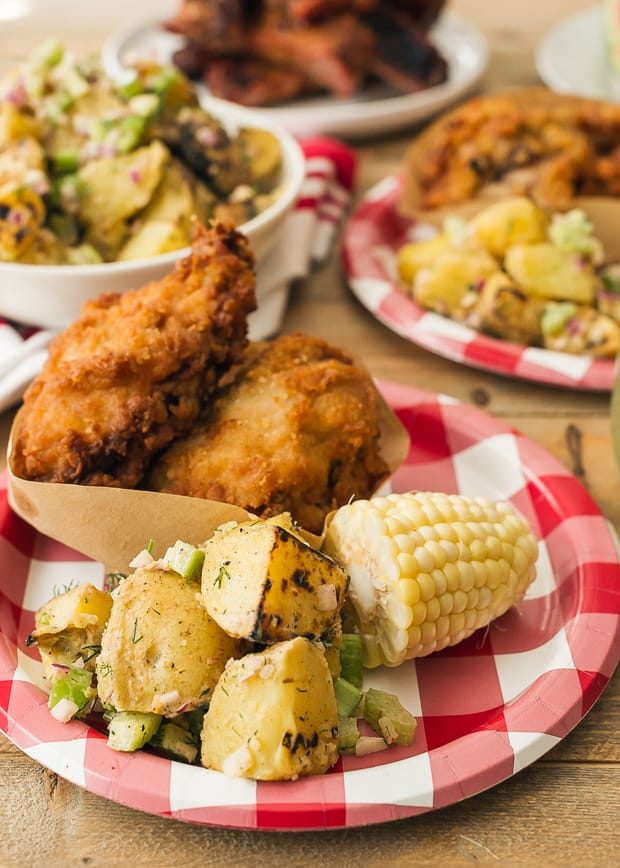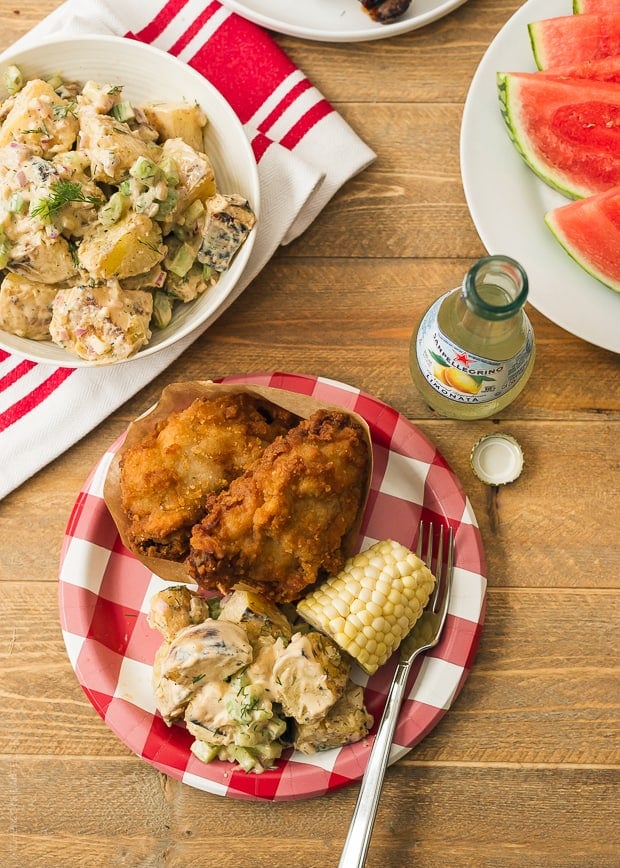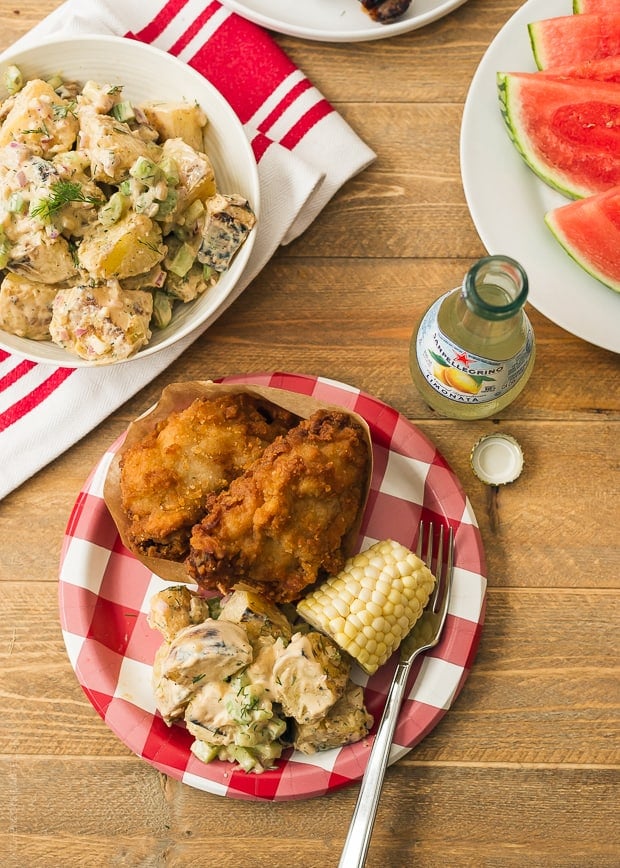 What's your favorite part of grilling season? Do you love the sides dishes just as much as I do? Please share, I'd love to know!
Disclosure: This post is brought to you by Dean's Dairy Dip. Sponsored posts such as these help support the work behind the scenes on Kitchen Confidante. Thank you so much for your visits and making my blog part of your day. As always, all opinions are my own.
Buffalo Ranch Grilled Potato Salad
Potato salad is best made early in the day, to give the flavors time to really meld. Grilling the potatoes adds a dimension I love to this potato salad - I love the charred sides, and tender interior in each bite. And blending the Buffalo Ranch Dip with tangy buttermilk makes for a quick but very flavorful sauce!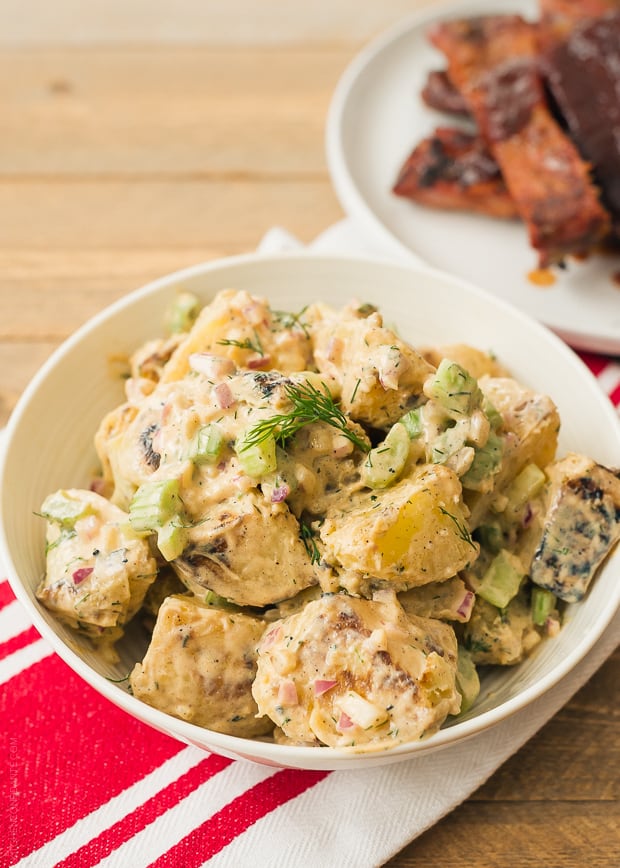 Print Recipe
Ingredients
2 lbs yellow or white potatoes, cut into 1 inch pieces
3 tablespoons olive oil
3 teaspoons kosher salt
1/2 cup diced red onion
1/2 cup diced celery
1/4 cup chopped dill
1/2 cup Dean's Dairy Dip Buffalo Ranch Dip
1/2 cup buttermilk
Kosher salt, to taste
Freshly ground black pepper, to taste
Instructions
Place the potatoes into a large pot with just enough water to cover the potatoes. Bring to a boil over high heat, then lower the heat to simmer for about 5 minutes. Drain the potatoes well through a colander and return to the pot. Toss with olive oil and salt.
Preheat a grilling pan on a grill over medium-high heat.
Place the seasoned potatoes on the grill pan in an even layer. Close the grill lid and cook for about 5-10 minutes, tossing occasionally so that the potatoes sear on all sides. When the potatoes are fork tender, remove from the grill and transfer to a large bowl. Be careful not to overcook the potatoes, you want them tender but not mushy.
Add the onion, celery and dill to the potatoes and toss. In a small bowl, whisk together the Buffalo Ranch Dip with the buttermilk and carefully stir into the potato salad. Season to taste with salt and pepper. Chill in the refrigerator until ready to serve.