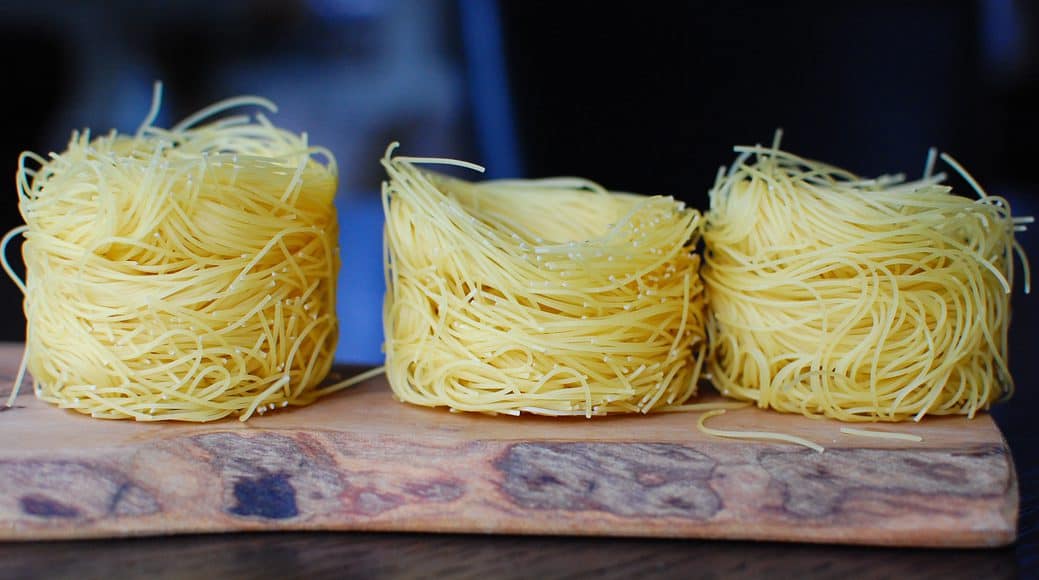 Out of a Rut and Into a Nest
98% of the time, I enjoy food shopping.  It's always fun to see what might be new to the markets, or what fruits, veggies, or seafood is in season.  But there's always THE RUT. It's something I fall into, every so often. I catch myself…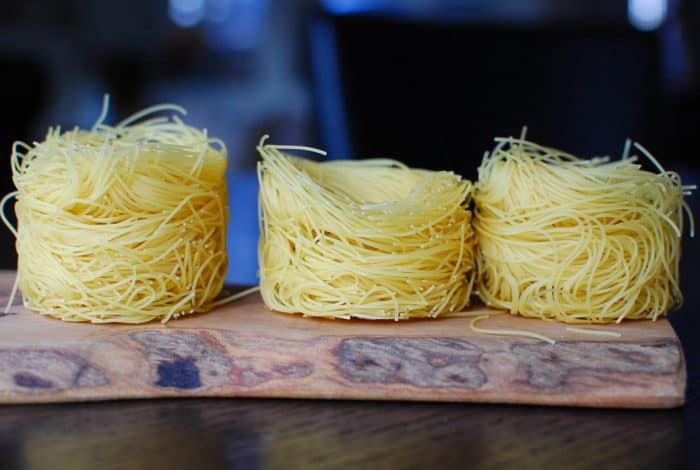 Out of a Rut and Into a Nest
98% of the time, I enjoy food shopping.  It's always fun to see what might be new to the markets, or what fruits, veggies, or seafood is in season.  But there's always THE RUT. It's something I fall into, every so often. I catch myself buying the same things over and over again.  Does this happen to you?
Getting out of the rut can be challenging, and when it happens, I enlist the hubby. He is the senior get-out-of-the-rut-let's-think-out-of-the-box-and-stop-eating-the-same-boring-old-stuff master.  Sending him off to the grocery store or taking him along can be dangerous, though, because his food shopping sprees result in bags full of things I typically wouldn't buy on normal occasion.  Delectable things like lobster or prime rib have been known to find their way into our shopping cart when he's involved.
That's the point, though, isn't it?  To get out of the rut? I know I can always count on him to find something new to try. Like these gorgeous semolina Angel Hair Nests:
Aren't they beautiful?  Almost too beautiful to cook?
There's one more caveat to letting the hubby take charge of the marketing. He doesn't necessarily have recipes in mind. So along with these gorgeous nests, he also bought tiny pre-cooked shrimp. You can do something with these, right? he asked.
It's like being on Iron Chef.  Okay, maybe not.  Maybe a little?
I peeked in the refrigerator and found some yellow squash and a plump leek.  I decided I would put it all together to create a dish befitting the spring weather, as erratic as it has been in California lately.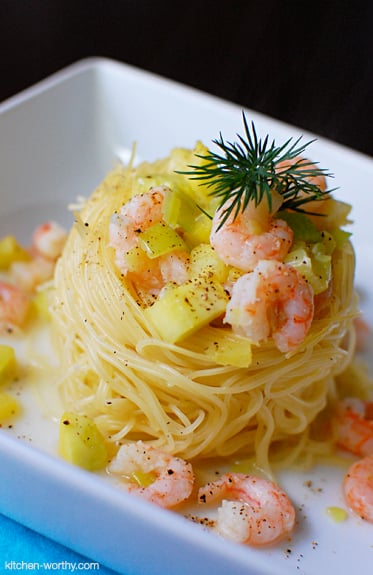 Angel Hair Nests with Shrimp, Leeks and Yellow Squash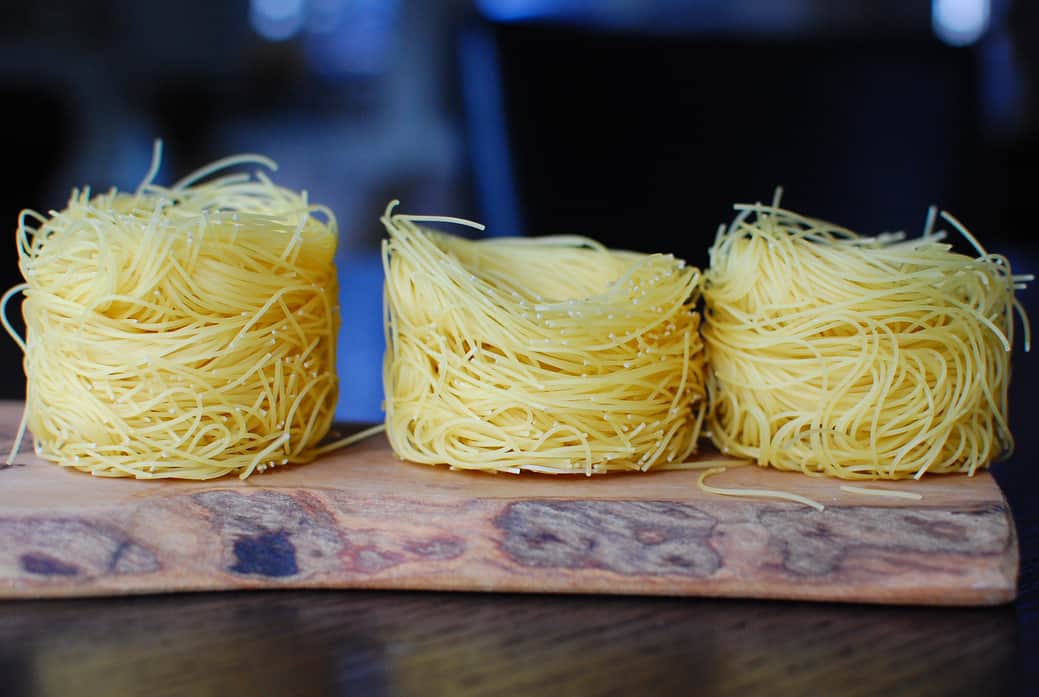 Print Recipe
Ingredients
1 tablespoon olive oil
1 tablespoon butter
1 large leek*, quartered, sliced, and cleaned
2 cloves garlic, minced
3 yellow squash, diced
salt and freshly ground black pepper
1 cup chicken broth
2 teaspoons cornstarch
1 pound of small shrimp (pre-cooked or raw)
2-3 tablespoons heavy cream
4 angel hair nests
Instructions
In a large stock pot, bring water to a boil.
Meanwhile, in a large saute pan, heat the olive oil and butter until melted. Add the leeks and garlic, with a dash of salt, and saute until the leeks are wilted. Add the yellow squash, seasoning along the way with salt and pepper. Saute for about two minutes. Add chicken broth. Bring to a boil, then stir in cornstarch (it may help to make a slurry of cornstarch and water first). Add the shrimp. Stir in heavy cream. Season to taste with salt and pepper.
Add salt to the stock pot of boiling water. Gently lower the angel hair nests. They will cook fairly quickly, about three minutes. Gently retrieve the nests with a slotted spoon, tapping off excess water, and place directly on your serving plate. Spoon the sauce onto the nests, and garnish with freshly ground black pepper. Serve immediately.