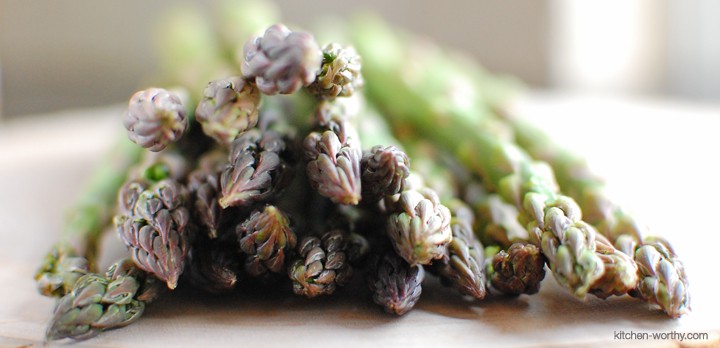 Appreciating Asparagus
Long before I appreciated asparagus as a vegetable, I had a fondness for the asparagus plant.  Have you ever seen one?  My mom grew asparagus in her garden (among many things – she had such a green thumb!), and I loved the delicate, feathery fronds…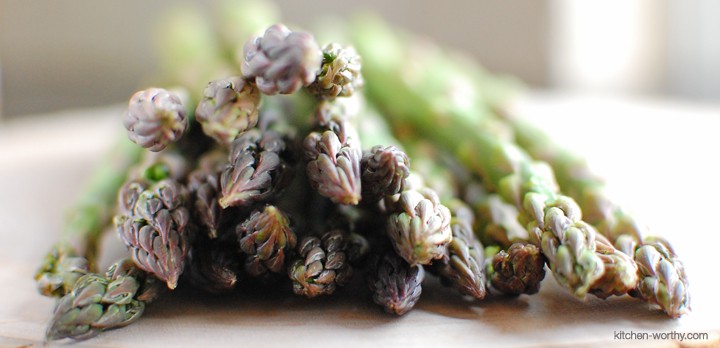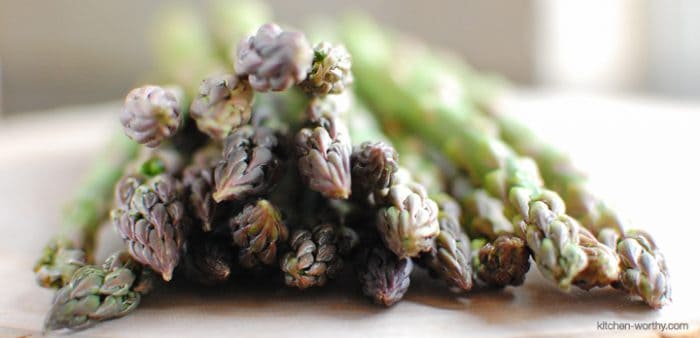 Appreciating Asparagus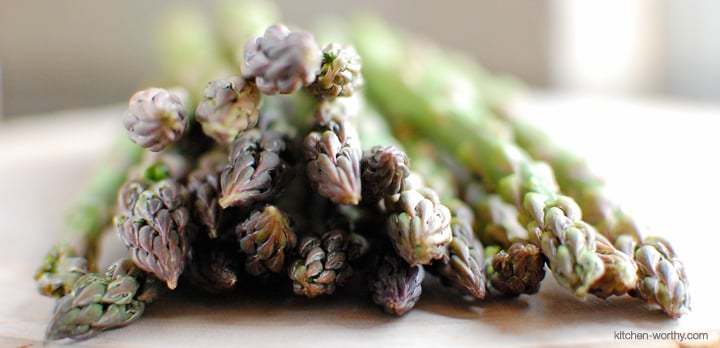 Long before I appreciated asparagus as a vegetable, I had a fondness for the asparagus plant.  Have you ever seen one?  My mom grew asparagus in her garden (among many things – she had such a green thumb!), and I loved the delicate, feathery fronds that felt so incredibly soft to the touch.  As a child, I found the foliage so intriguing and would incorporate it into little summer bouquets that I would piece together from the garden flowers.  As for the asparagus itself, well, I would eat it, but I found the plant much more interesting.
These days, I love asparagus and usually, we just aim for simple preparation.  We usually steam it, grill it, or put it in a stir fry.  Especially if we can get very fresh asparagus from the farmer's market, they are so flavorful, that simple is best. But once in a while, I make it into Creamy Asparagus Soup, and it's a nice way to change things up once in a while.
I made a batch the other day, and it was a perfect light supper on a chilly, rainy, spring day.  This soup makes a lovely first course, too.  There's a hint of curry in it that adds a little depth of flavor, and a nice balance to a very fresh and healthy soup.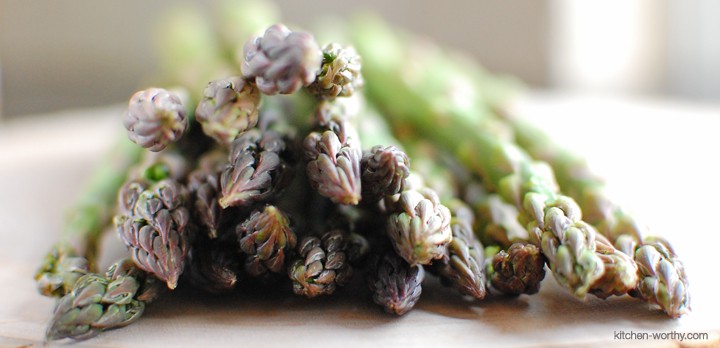 Print Recipe
Ingredients
1 pound asparagus, stalks sliced into 1 inch pieces, tips reserved
2 cups water
2 tablespoons butter
2 tablespoons flour
1 cup chicken broth
1 cup milk
1 teaspoon curry powder
1/2 teaspoon salt
1/8 teaspoon pepper
Instructions
In a small saucepan, bring the asparagus stalks and 2 cups of water to a boil.  Reduce heat, cover and let simmer for about 10 minutes or until tender.  Put water and asparagus into a blender and blend till smooth.
In a a larger saucepan, melt the butter over low heat and whisk in the flour to create a roux.  Whisk continuously for about 3 minutes.  Add the chicken broth whilst whisking and bring to a boil.  Continue to whisk. Add milk, whisk and allow to simmer for about 3 minutes. Add the blended asparagus, curry powder, salt and pepper, and reserved asparagus tips.  Bring to a boil, then lower heat to a simmer.  Simmer uncovered for about 10 minutes, stirring occasionally.  Serve immediately.