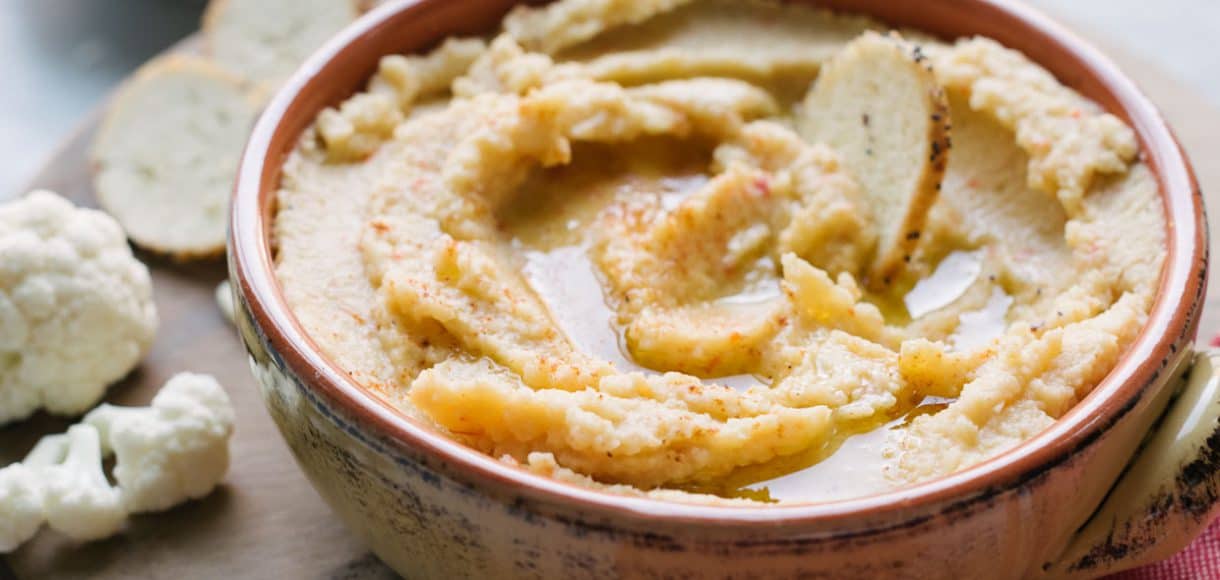 Pappadew Pepper Cauliflower Hummus
How do you start your morning? Would you say you have a morning routine? I always find it fascinating – and inspiring – to read about how "successful" people and busy entrepreneurs start their day. A morning ritual – and one that starts at the…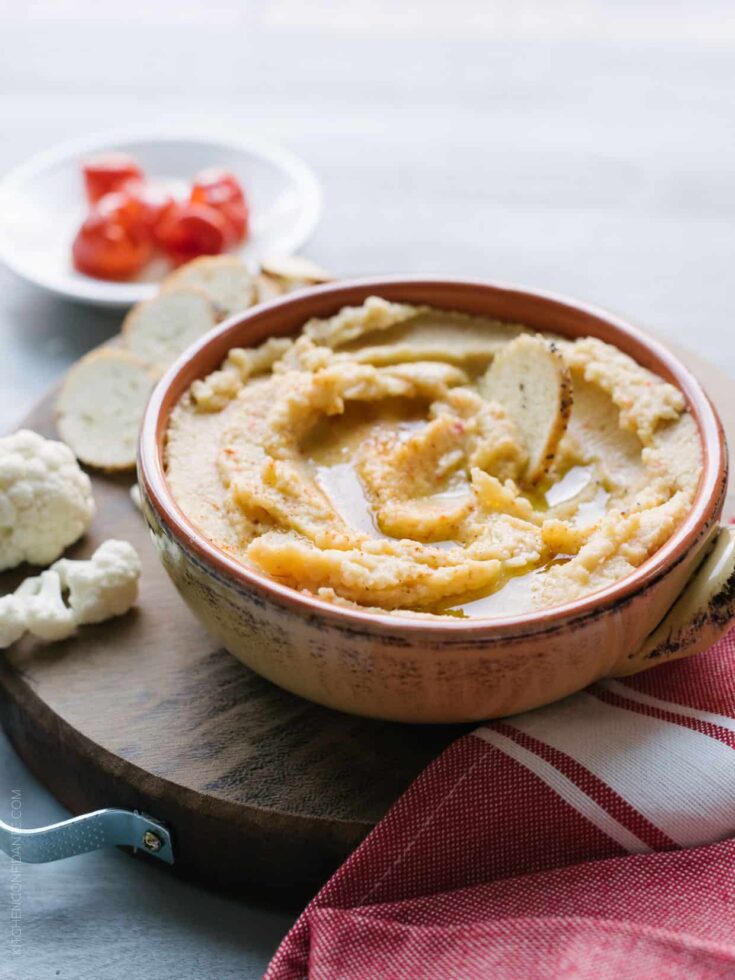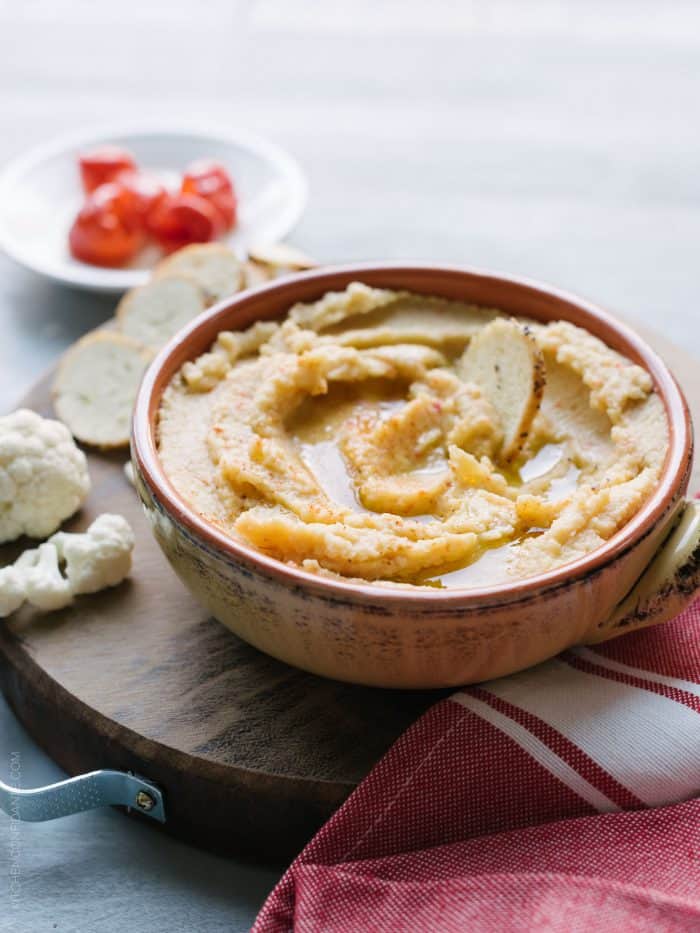 Pappadew Pepper Cauliflower Hummus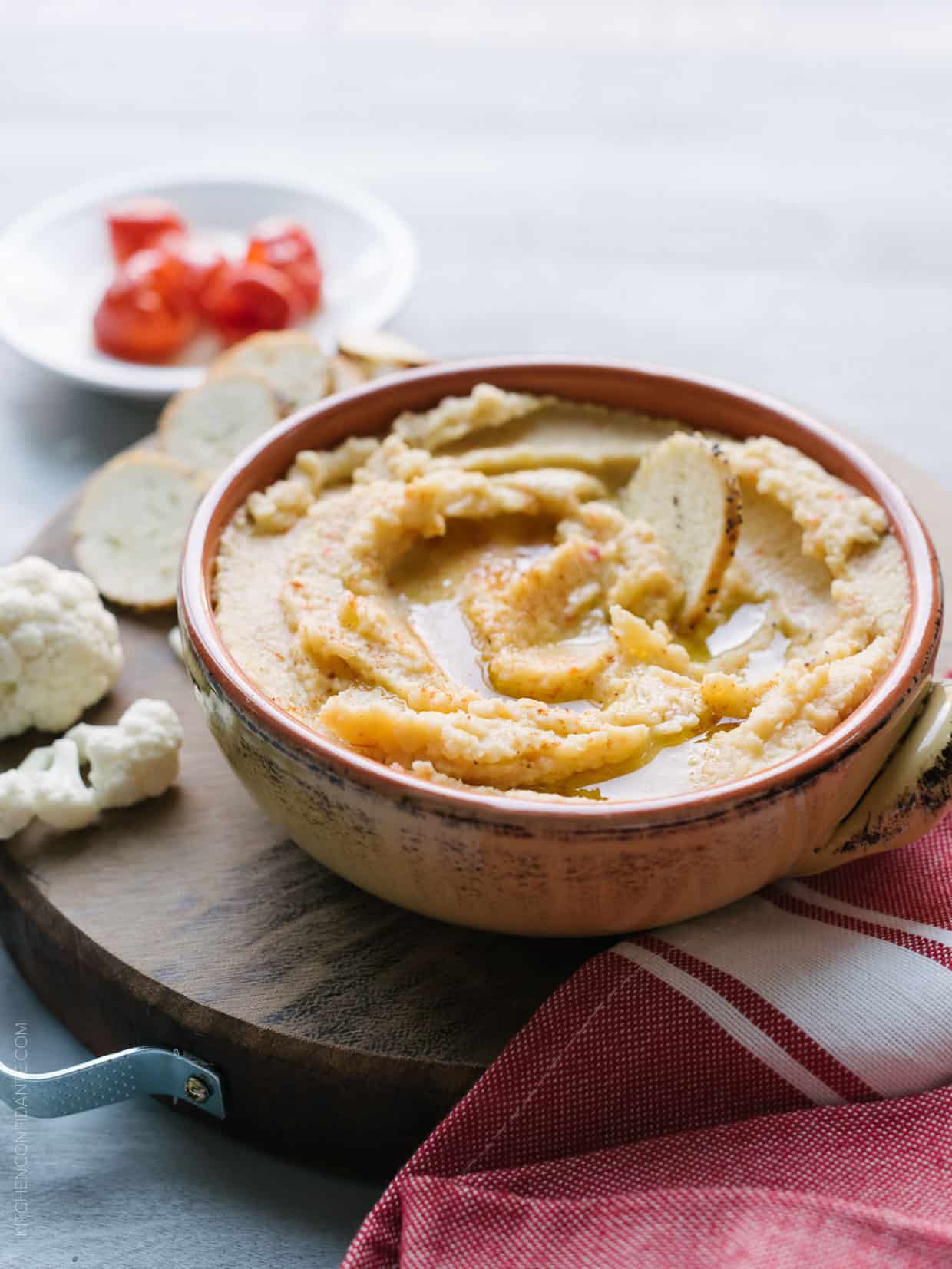 How do you start your morning? Would you say you have a morning routine? I always find it fascinating – and inspiring – to read about how "successful" people and busy entrepreneurs start their day. A morning ritual – and one that starts at the crack of dawn – has always interested this recovering night owl. Over the years, I have shifted from burning the midnight oil to waking before daylight to write, but lately, I have settled for writing during the day. I will say that I have noticed something – when the house is still during those extreme hours – whether 5:30 am or 11:30 pm, it is much easier to let the words flow.
But I have noticed something else. The more I let routine dictate my day, the easier it is to let my mind find its creativity. And when it comes to routine, even my lunch has become very predictable. Lunches for me are either my veggie wrap or an avocado toast – it's been this way for years now. Two things are critical for this: perfectly ripe and creamy avocados and hummus. The veggies can vary. So I couldn't wait to share with you my new favorite: Pappadew Pepper Cauliflower Hummus.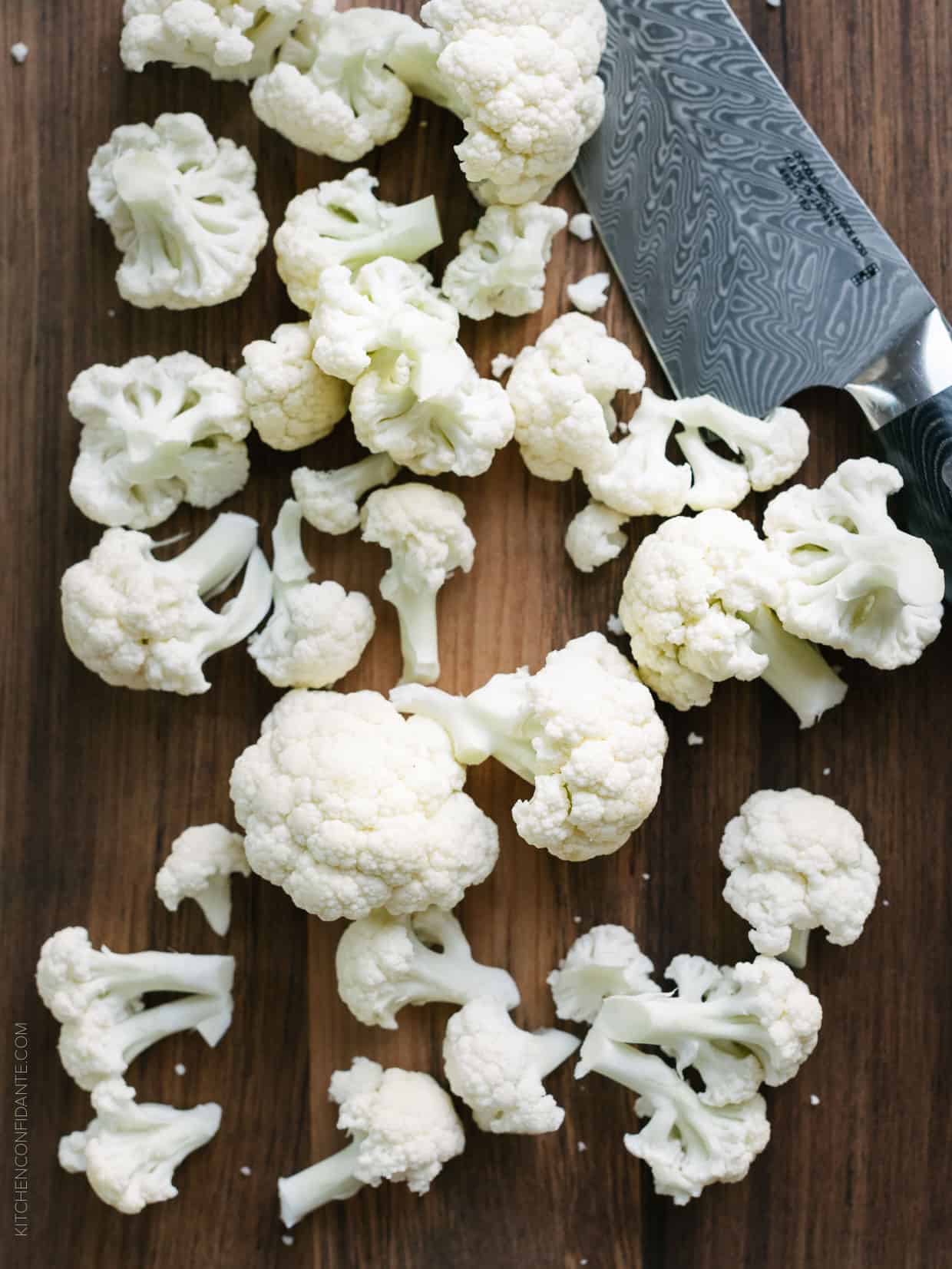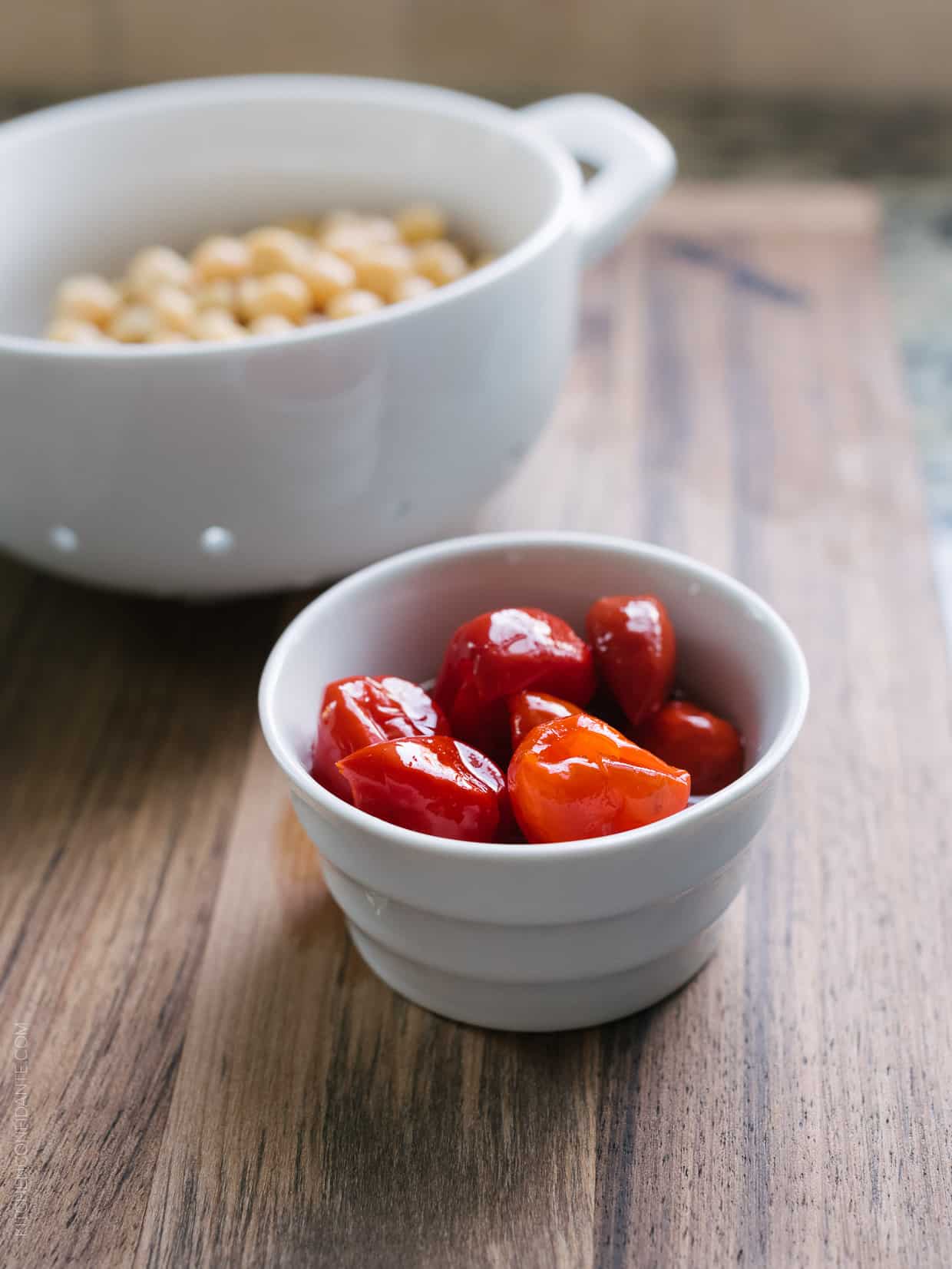 If you've never had pappadew peppers, you'll find that aside from how fun it is to say pappadew, it's delicious when stuffed with cheese for an appetizer. But when you whirl it into a creamy hummus, it adds the brightness and acidity that you would normally find from a lemon, along with a lovely kind of spiciness! And to make this hummus extra healthy, there is a blend of cauliflower and chickpeas. This is one dip you can totally double dip, and it adds so much pizzazz to a wrap or a sandwich.
So even though I am still working on perfecting my morning ritual, I know I can count on my lunch time routine. A healthy and hearty veggie wrap, full of protein and greens, a cup of green tea and of course, something a teensy bit chocolatey to keep me going into the afternoon. Come by tomorrow, and it will be the same thing. Hope you don't mind.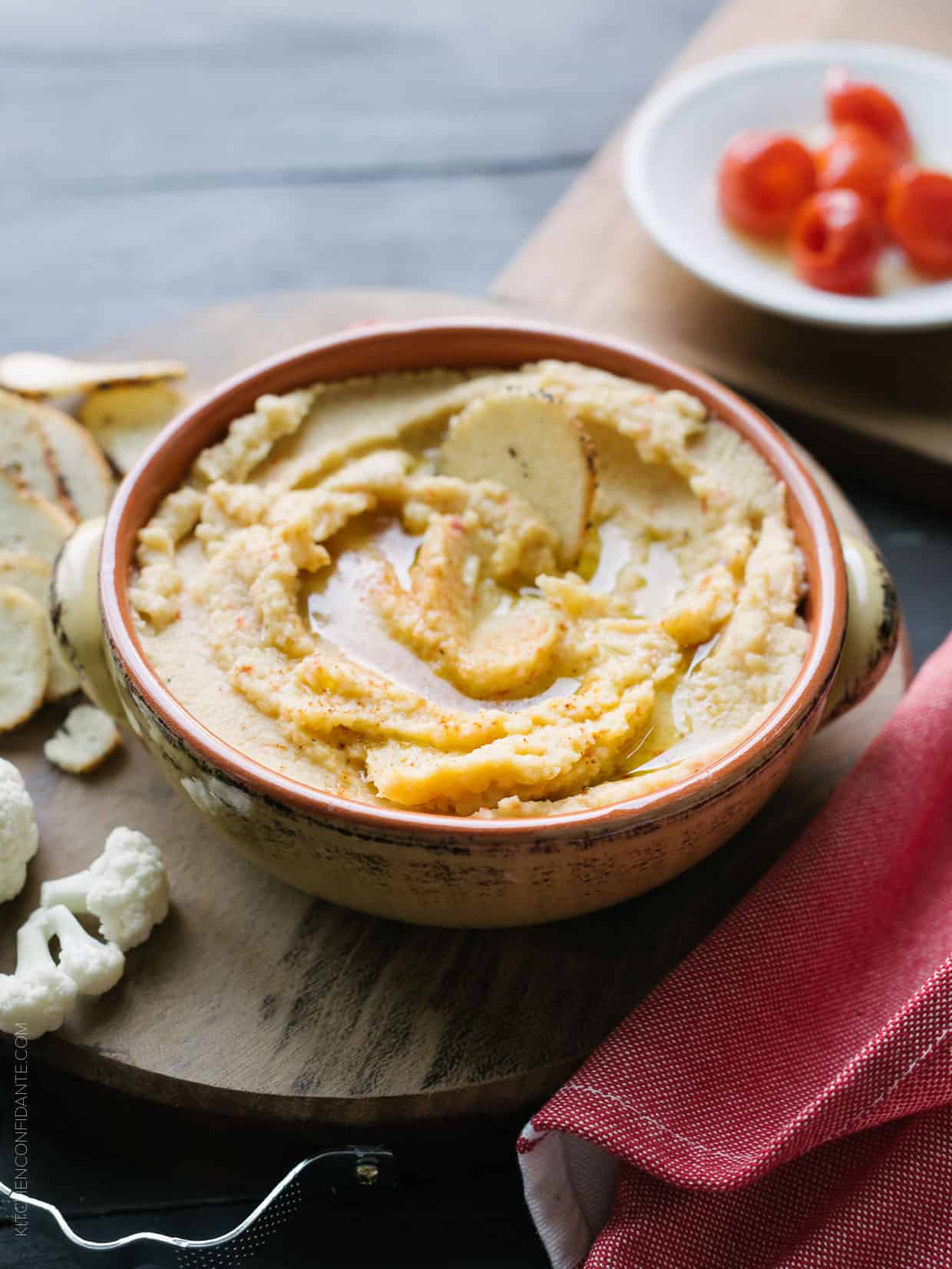 Eat Seasonal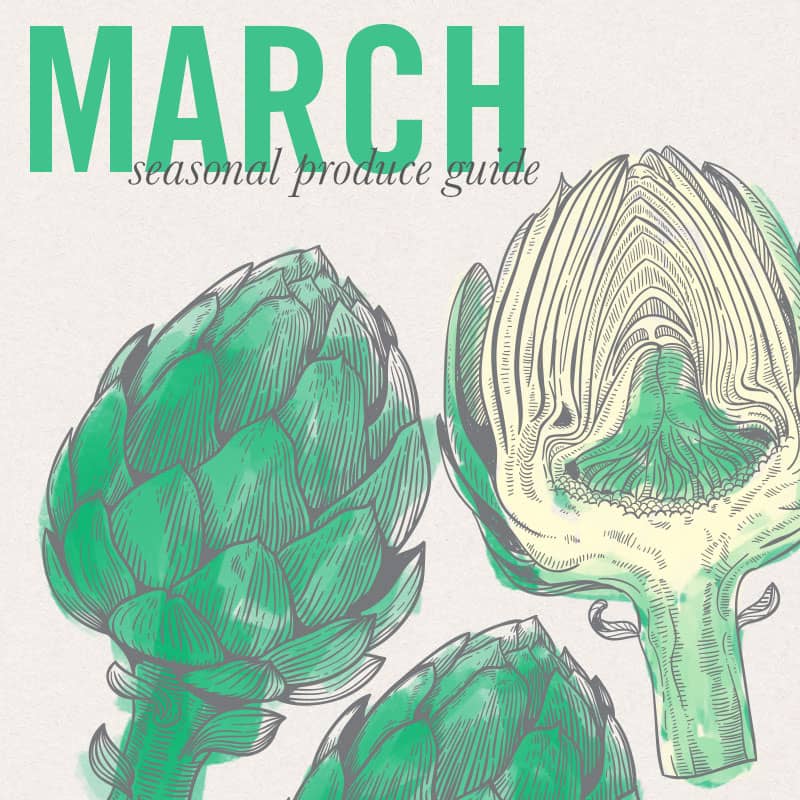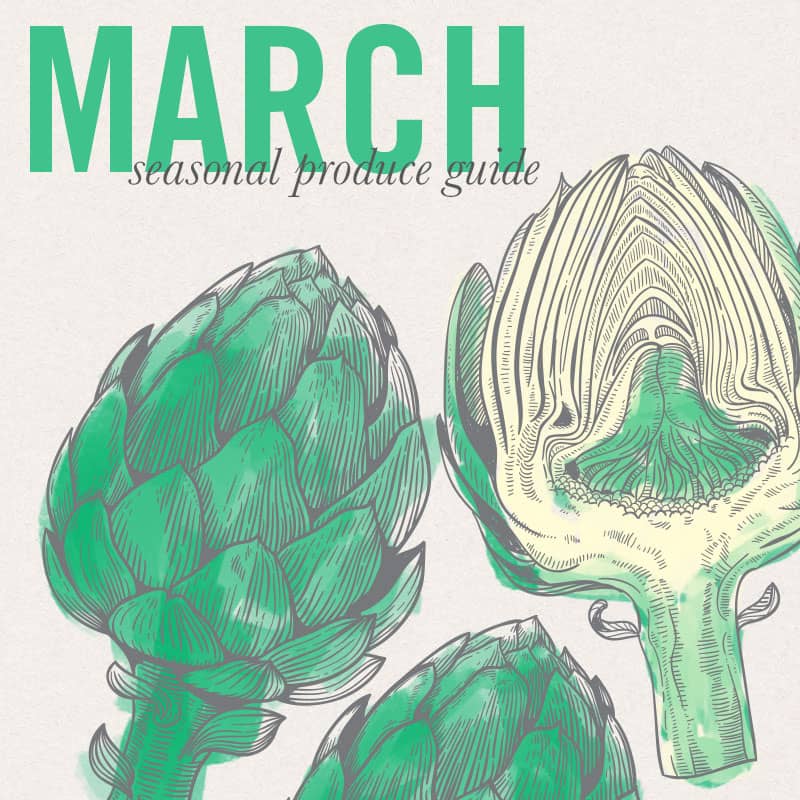 Spring is just around the corner, and March's Eat Seasonal roundup, organized by Becky of Vintage Mixer, is all about keeping things light. Join us and our friends as we share dishes that embrace eating seasonal! Check out the March Seasonal Produce Guide and these recipes for more #EatSeasonal inspiration.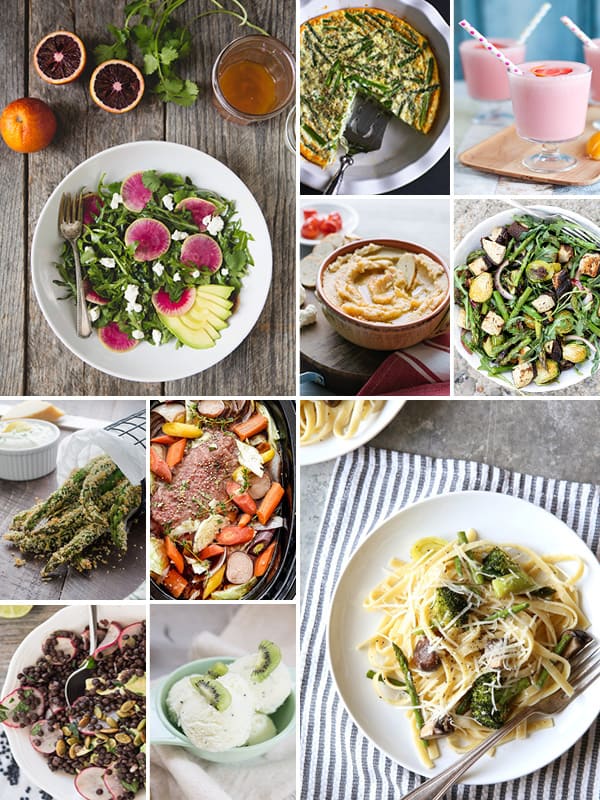 Roasted Asparagus and Brussels Sprout Panzanella Salad from Floating Kitchen
Strawberry and Preserved Lemon Lassi from Simple Bites
Asparagus & Feta Cheese Crustless Quiche from Cookin' Canuck
Roasted Vegetable Asiago Fettuccine Alfredo from Completely Delicious
Crispy Parmesan Asparagus Fries with Lemon Greek Yogurt Dip from Flavor the Moments
Baked Thai Beef Stuffed Artichokes from Climbing Grier Mountain
Watermelon Radish and Arugula Salad from Food for My Family
Lentil, Avocado, and Radish Salad from Letty's Kitchen
Tuna Salad with Pickled Habeneros from Project Domestication
Kiwi Lime Sherbet from The Vintage Mixer
Slow Cooker Corned Beef and Cabbage from FoodieCrush
Recommended Tools & Products
Disclosure: This post may include affiliate links.
Pappadew Pepper Cauliflower Hummus
You're going to be tempted to double dip into this Pappadew Pepper Cauliflower Hummus! It's a delicious snack, wonderful in sandwiches and wraps, and great for entertaining, too.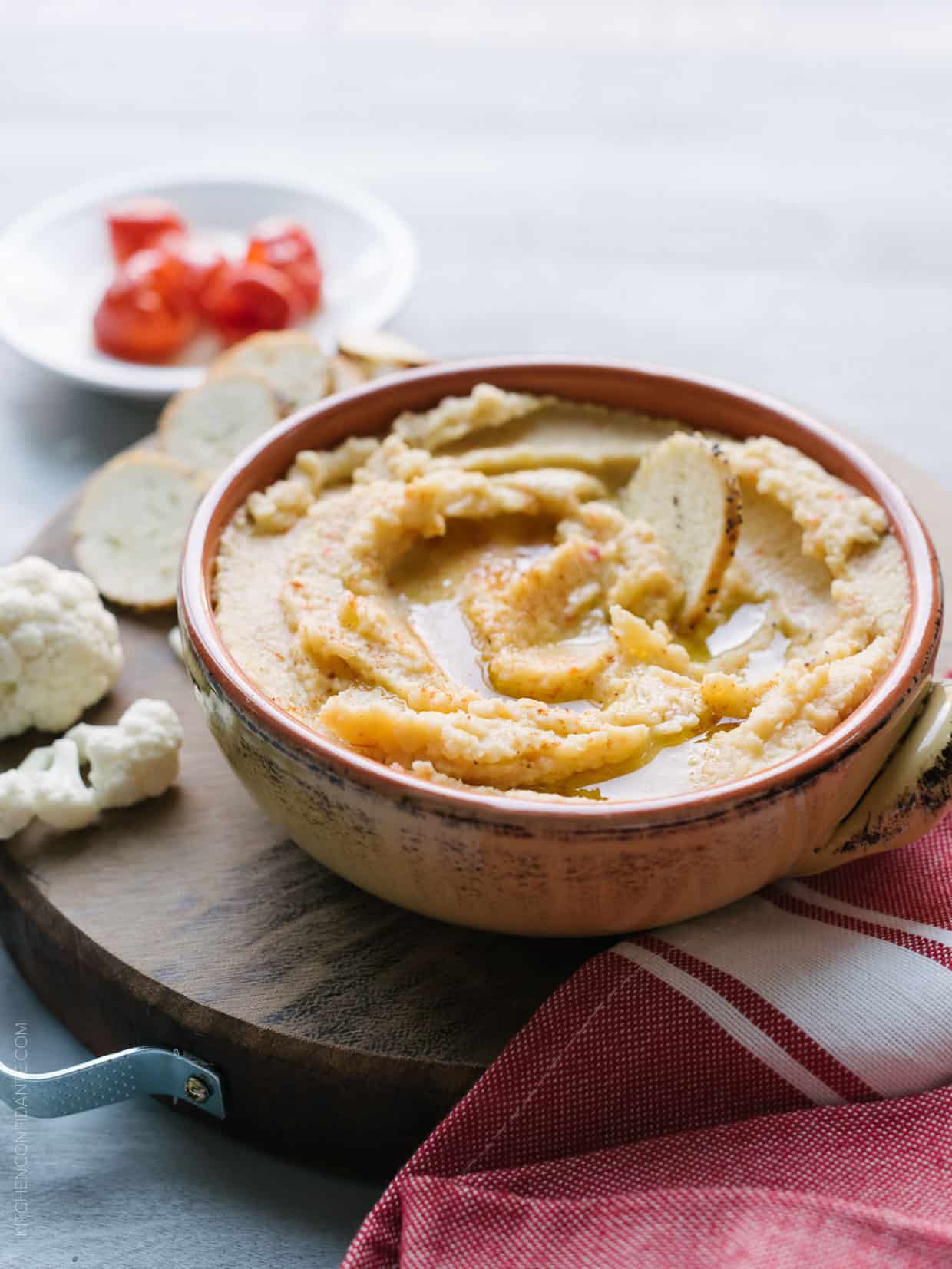 Print Recipe
Ingredients
1 small head cauliflower, florets cut (about 4 cups)
2 1/2 cups vegetable stock
3 cloves garlic
7 pappadew peppers
1 15 oz can chickpeas/garbanzo beans
1 teaspoon salt
1/2 teaspoon pepper
1/8 teaspoon cayenne pepper
3 tablespoons olive oil, divided
Instructions
Put cauliflower florets and vegetable stock in a medium sauce pan and place over medium heat. Bring to a boil, then lower heat to a simmer. Cover and cook for about 7 minutes or until the cauliflower is fork tender. Drain the cauliflower and set aside.
In the bowl of a food processor, mince the garlic cloves and pappadew peppers. Add the garbanzo beans, drained cauliflower, salt,  pepper and cayenne pepper, then process until smooth. Scrape down the sides of the bowl, add 2 tablespoons olive oil and puree just a few more seconds until combined.
Transfer to a serving bowl to enjoy immediately or store in an airtight container in the refrigerator.
Inspired by and adapted from Lemon, Cauliflower and Garlic Hummus, Dinner at Home: 140 Recipes to Enjoy with Family and Friends by JeanMarie Brownson (Surrey Books, 2015).