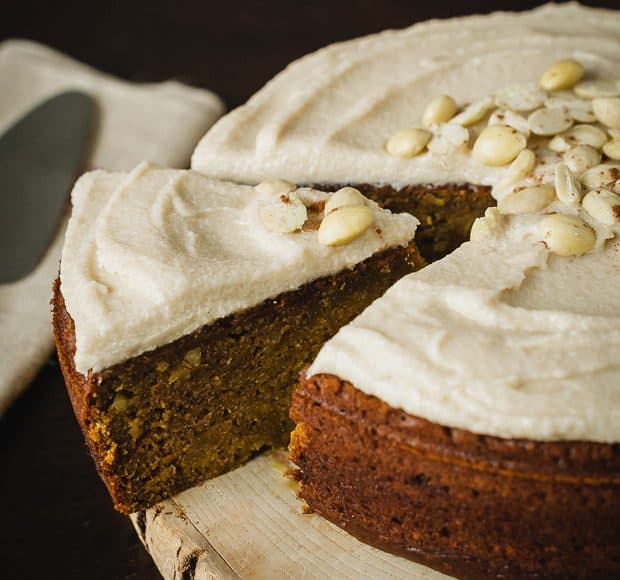 Simple Sundays | Pumpkin Marcona Almond Cake with Cinnamon Mascarpone Frosting
I rose at dawn to hug my sister goodbye. And now, the house feels empty. After two weeks of visitors, I had become accustomed to full bedrooms and someone at every seat at the table. I got used to the continuous cooking, my children having…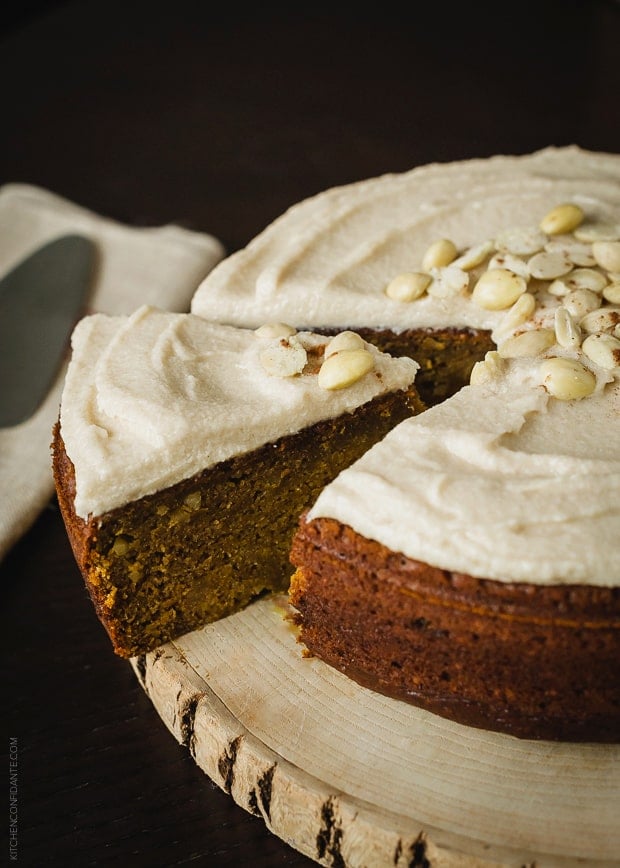 Simple Sundays | Pumpkin Marcona Almond Cake with Cinnamon Mascarpone Frosting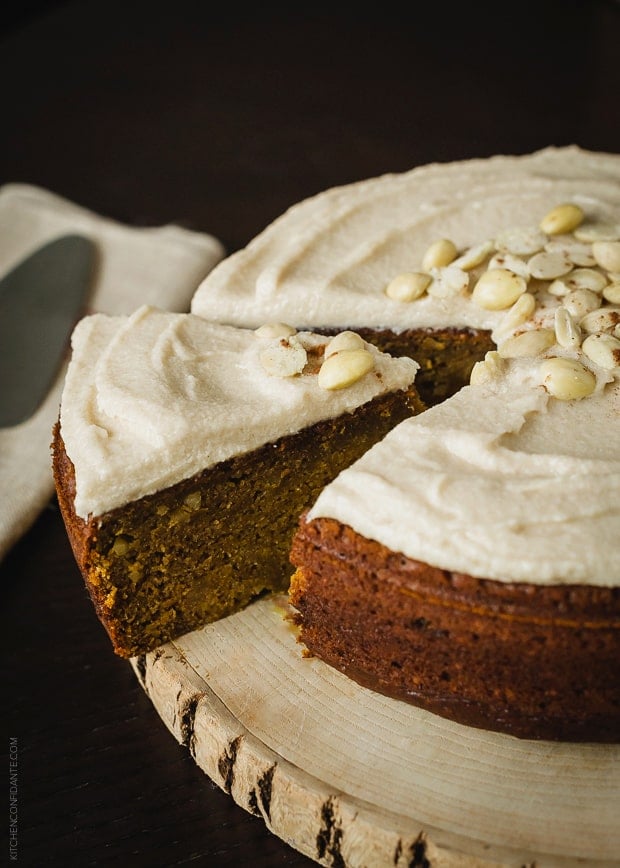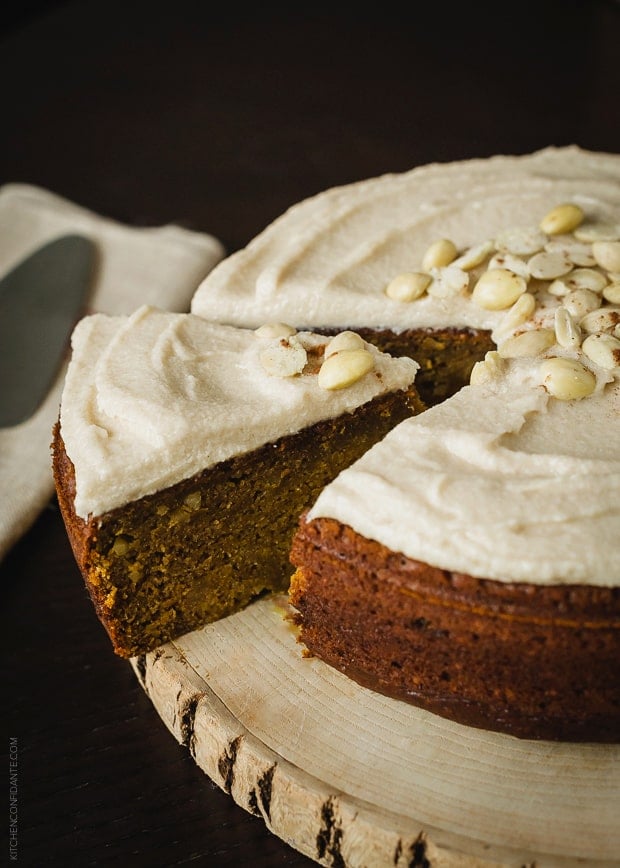 I rose at dawn to hug my sister goodbye. And now, the house feels empty. After two weeks of visitors, I had become accustomed to full bedrooms and someone at every seat at the table. I got used to the continuous cooking, my children having more playmates, and lots of movie nights.
What a good Thankgiving it was!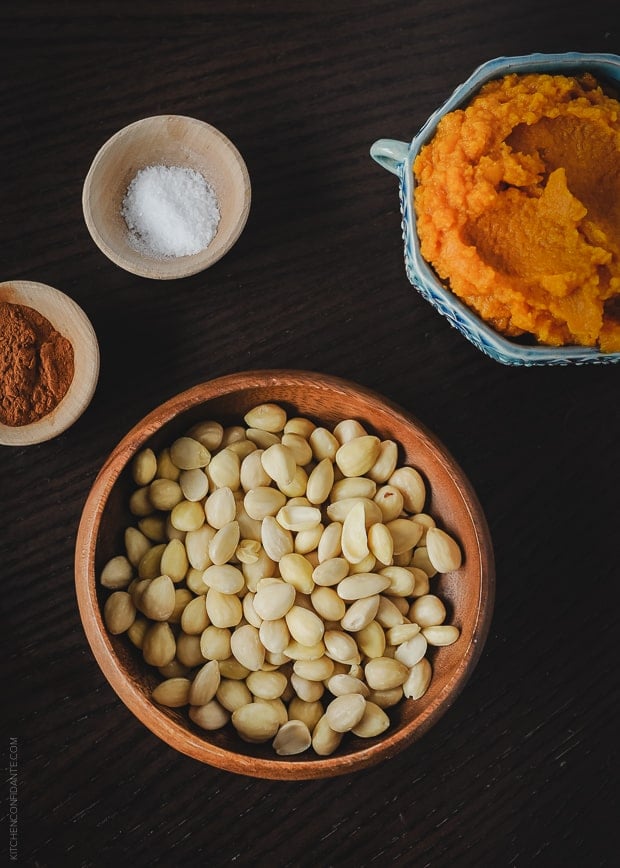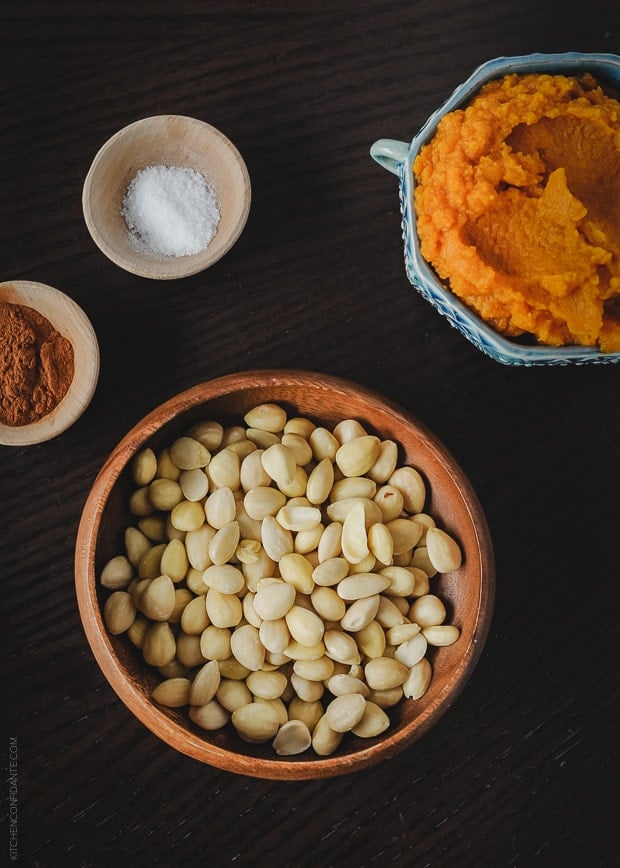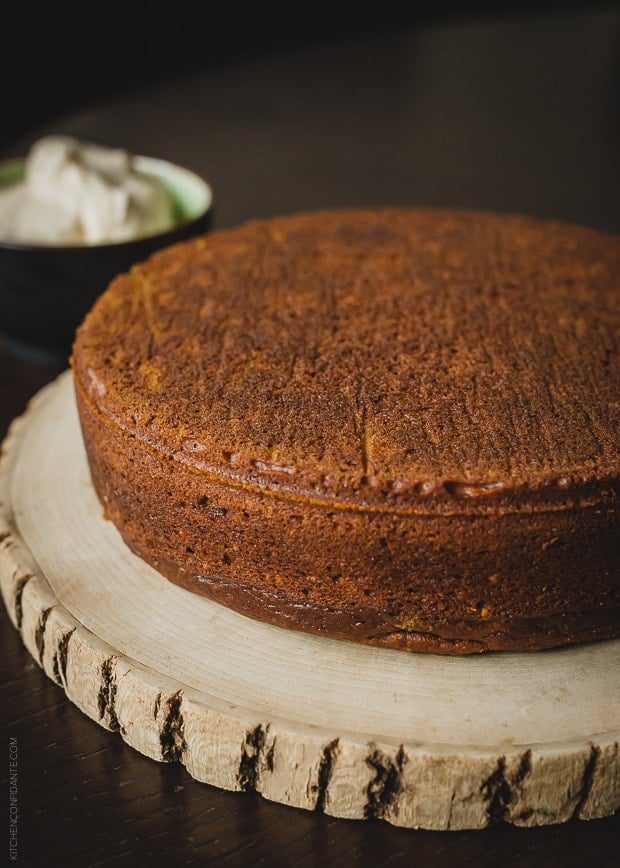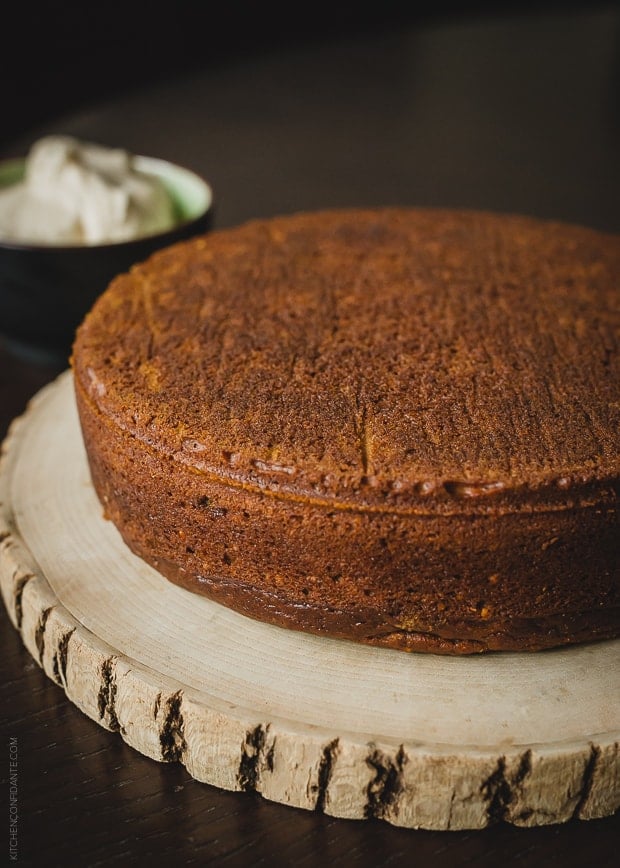 We filled the emptiness by decking the halls and cramming it full of all things Christmas. Garland now drapes the mantle, and my husband and I heaved in the tallest tree we could find. Christmas carols take the place of stillness, and we all dug through ornaments, marveling at the oldest ones, reminding me of Christmases past.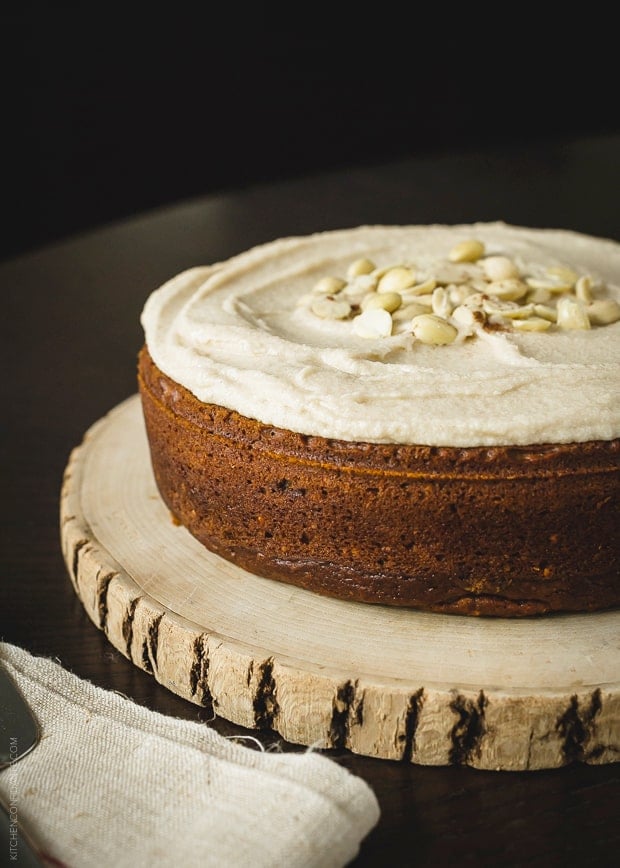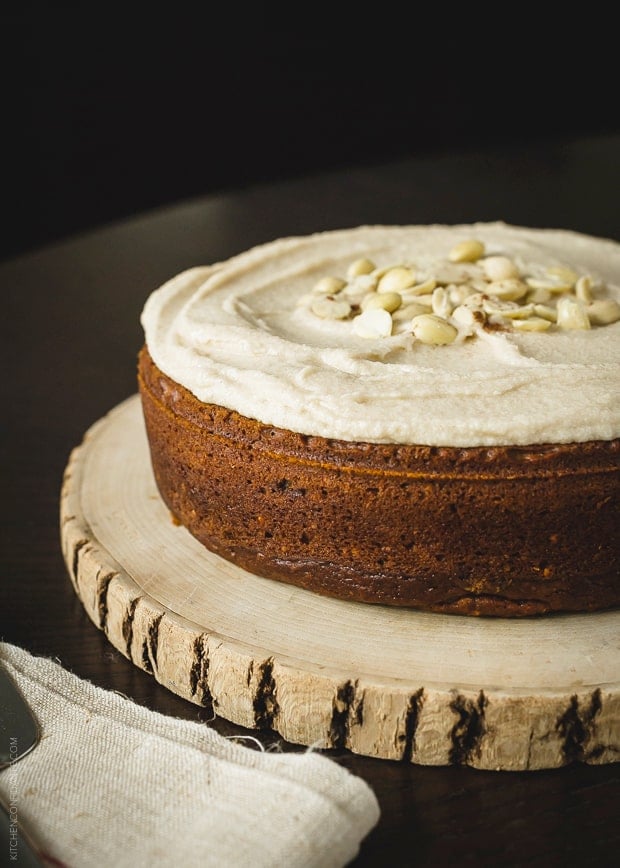 And I took a break from the kitchen. After the last pan was scrubbed, I did not light a burner for the rest of the day.
My stomach still feels full from the holiday feasts, and my heart is happy with the new memories we are making. While my sister and brother-in-law were here, I made this Pumpkin Marcona Almond Cake with Cinnamon Mascarpone Frosting.  Rustic and inviting, large wedges of cake boast of delicious pumpkin, and the whisper of ground marcona almonds. And the frosting…how could I not tell you about the frosting? That is whipped with mascarpone cream, and spiked with roasted Saigon cinnamon. I have to tell you, this cake nearly disappeared before my eyes.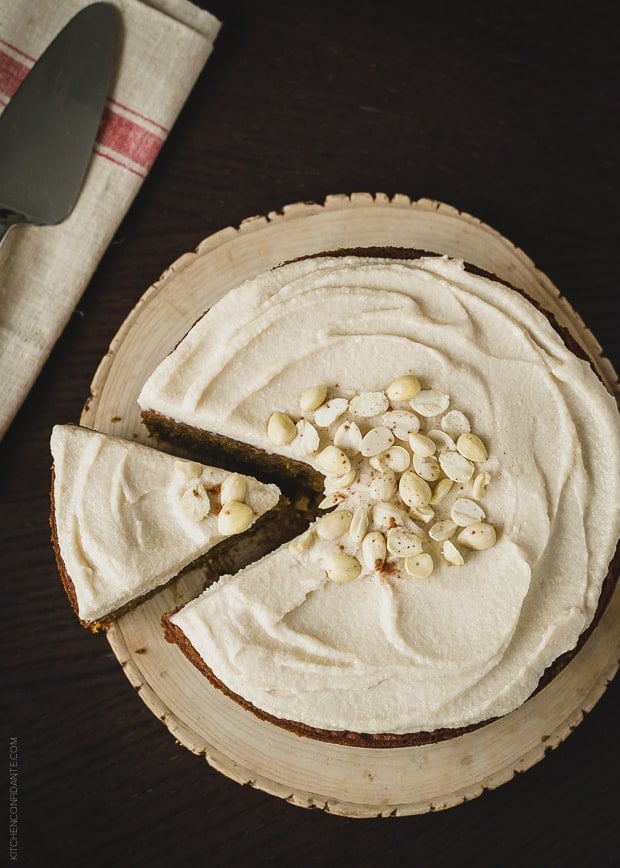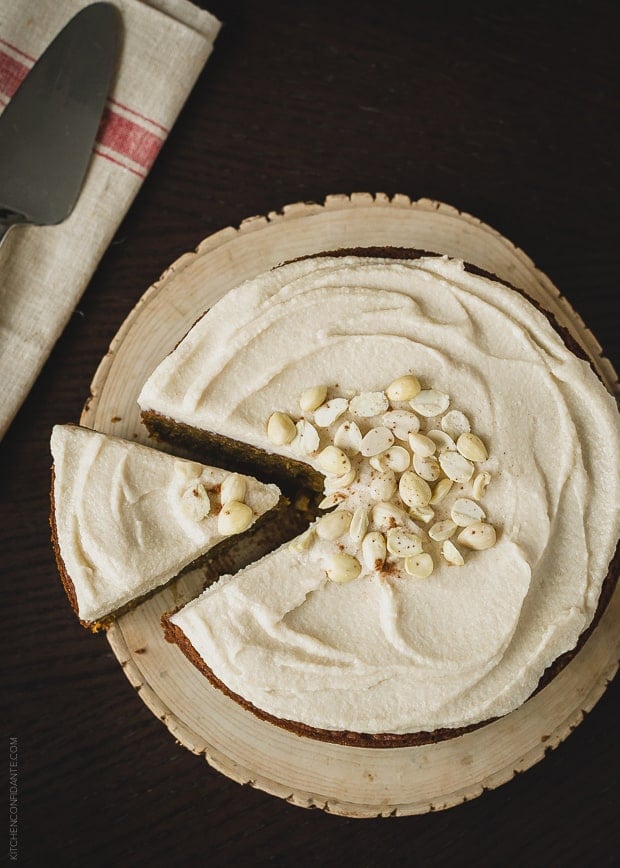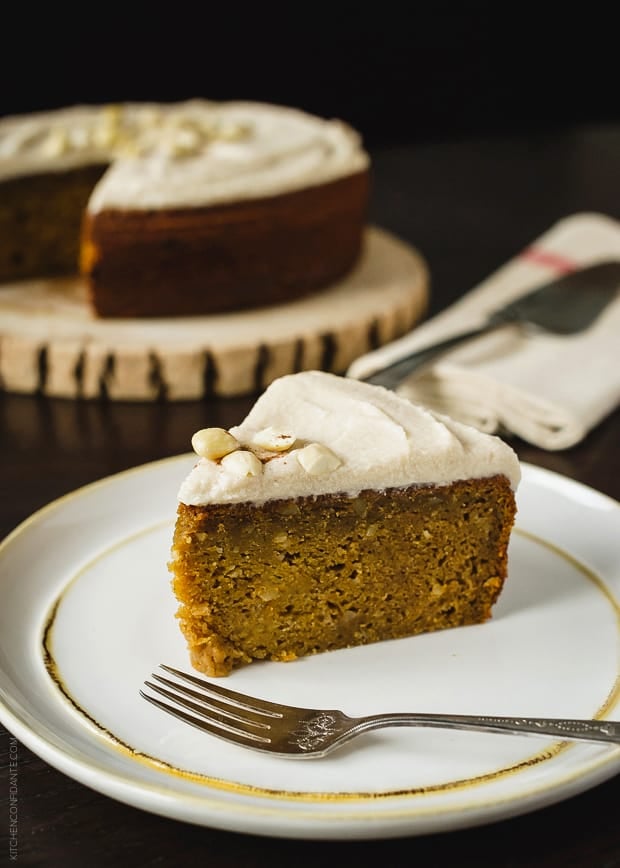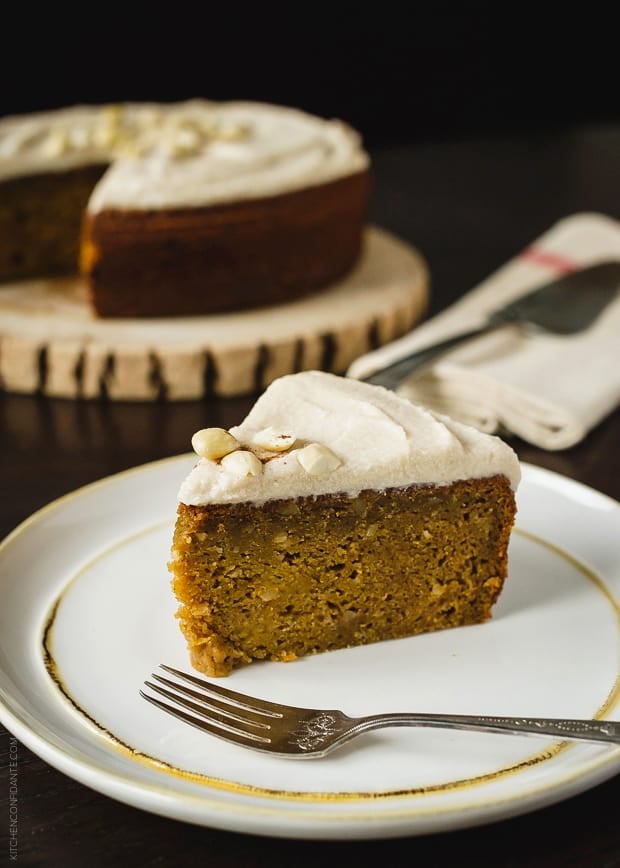 Thanksgiving may be over, but my love for pumpkin is still strong. This Pumpkin Marcona Almond Cake is one to enjoy again and again, through the holidays and colder weather ahead.
Disclosure: This recipe was created for McCormick's Go4Gourmet Program, where I was challenged to create a recipe featuring Saigon Cinnamon, Pumpkin, Almonds and Sea Salt. Compensation was provided by McCormick. The opinions expressed herein are those of the author and are not indicative of the opinions or positions of McCormick.
Sponsored posts such as these help support the work behind the scenes on Kitchen Confidante. Thank you so much for your visits and making my blog part of your day.
Pumpkin Marcona Almond Cake with Cinnamon Mascarpone Frosting
Oh this cake. It was a winner in my family's books, and one I know I will be making again and again, long after the holidays are through. Thank goodness for canned pumpkin!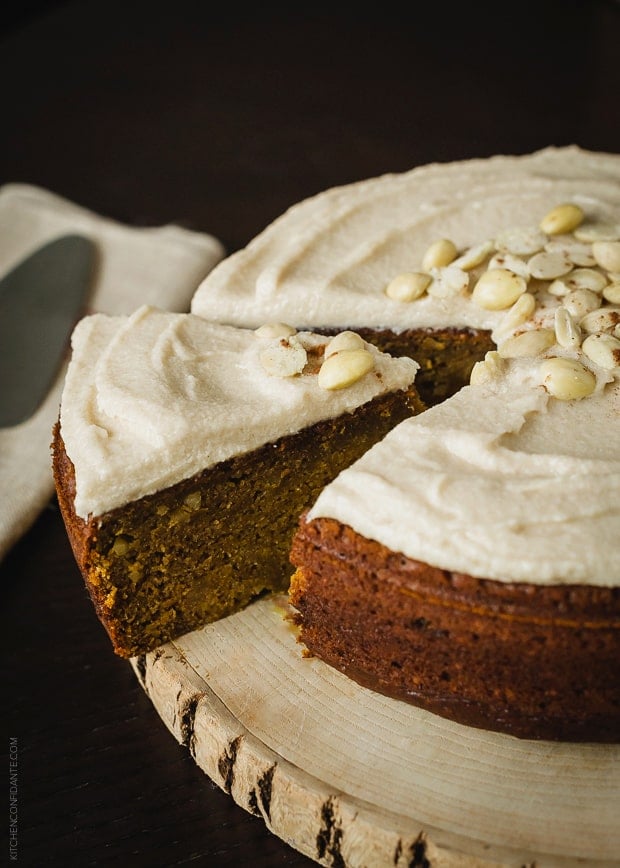 Print Recipe
Ingredients
For the cake:
2 cups sugar
2 cups all-purpose flour
2 teaspoons baking soda
2 teaspoons Saigon cinnamon
1/2 teaspoon sea salt
4 large eggs
1 1/4 cups canola oil
15 oz pumpkin puree
1 cup blanched marcona almonds, ground
For the frosting:
1/2 cup butter, softened
8 oz mascarpone cheese, softened
1 teaspoon vanilla
1/2 teaspoon cinnamon
2 cups powdered sugar
Instructions
Preheat the oven 350°F. Prepare your baking pan by coating with cooking spray or butter.
In a medium bowl, whisk together the sugar, flour, baking soda, cinnamon and salt. In a large mixing bowl, beat the eggs until light and frothy. Beat in the oil. Add the flour mixture in two additions, until just incorporated, scraping down the sides of the bowl. Stir in the pumpkin and ground almonds.
Pour the batter into the pan and place in the oven. Bake for 30 minutes, then check. If using a 13x9 pan, bake up to 45-50 minutes total time, or until the cake is springy and a toothpick inserted in the center comes clean. If using a springform pan, lower the temperature to 325°F and bake up to 50-50 minutes total time, or until a toothpick inserted in the center comes clean.
When the cake is baked, remove from oven. Let it sit cool completely. If using a springform pan,remove sides and trip the top of the cake with a serrated knife for a flat surface. Invert onto your wire rack or serving plate. Remove bottom of springform pan if using. Wrap the cake well and refrigerate until ready to frost. This can be done a day or two in advance.
Make the frosting by whipping together the butter and cream cheese. Add the vanilla and cinnamon. Slowly add the powdered sugar and whisk well. Frost the cake and refrigerate.
Remove the cake from the refrigerator about 10-15 minutes prior to serving.