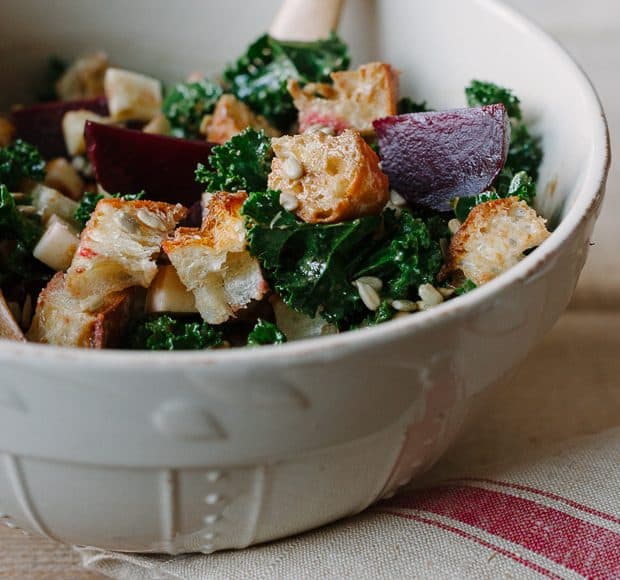 Simple Sundays | Roasted Beet and Kale Panzanella
I was at a restaurant in Seattle not too long ago, and at the bottom of the menu there was a firm but diplomatic line: "substitutions politely declined." Perfectly worded. Discreet. And a statement that they could stand by. Each dish was delicious, and the…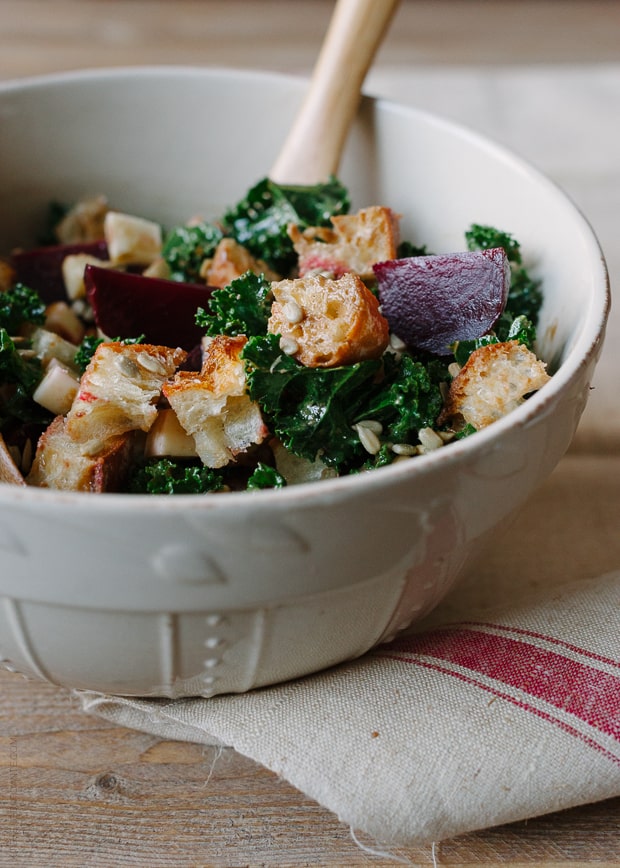 Simple Sundays | Roasted Beet and Kale Panzanella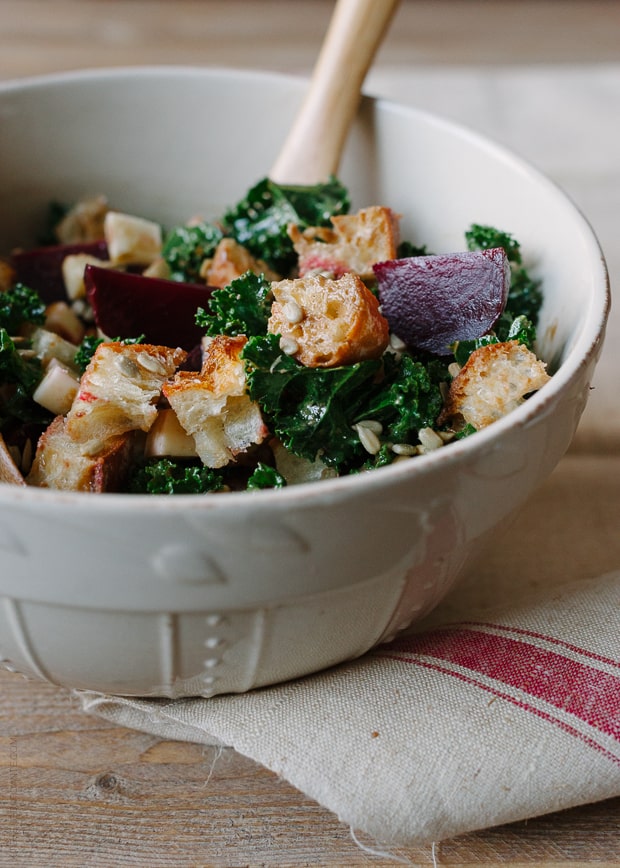 I was at a restaurant in Seattle not too long ago, and at the bottom of the menu there was a firm but diplomatic line: "substitutions politely declined."

Perfectly worded. Discreet. And a statement that they could stand by. Each dish was delicious, and the chef had the freedom to serve what s/he felt was the best representation of their dish. I thought it was a wonderful way to deal with the world of picky eaters.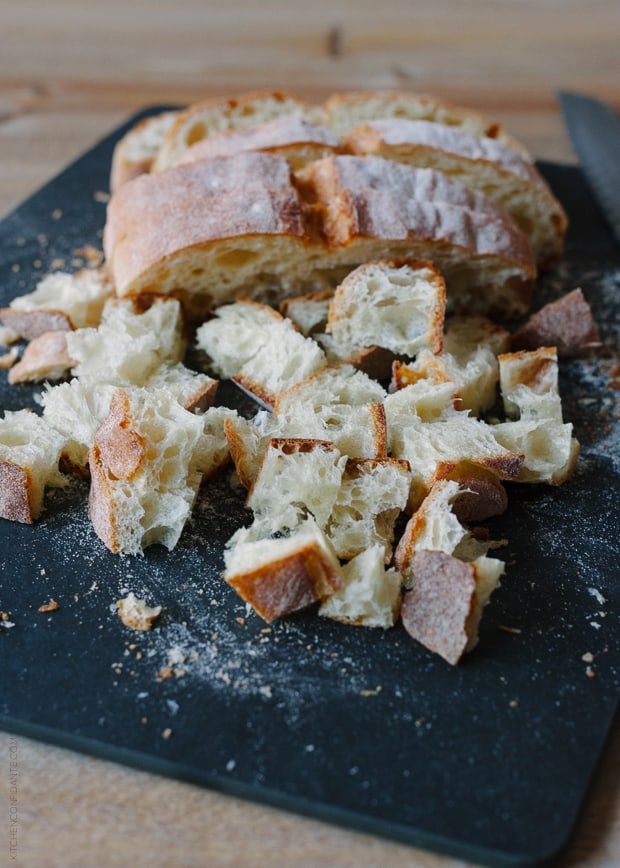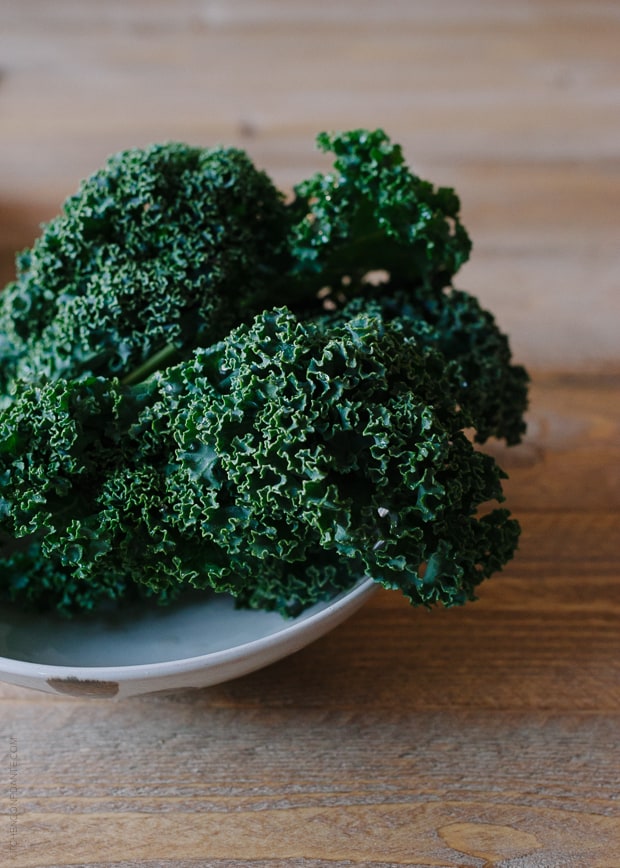 Long before I had children, I swore I would never become a short order cook. My mother never subscribed to that philosophy, so growing up, my brother, sister and I didn't even think to ask for an alternate dinner. Whatever my mother cooked, the family ate, no questions asked. When I learned that some of my friends ate meals completely different than that of their parents, I was appalled, not only because of the extra work, but because they were missing a seemingly perfectly good meal in exchange for macaroni and cheese.
As a parent, I have learned that once in a while, you give in. You just do. But for the most part, our house follows the "substitutions politely declined" approach. I'm in the kitchen enough as it is, I can't cook separate meals for each person!
But once in a while, I make something that I know only I will end up eating. This Roasted Beet and Kale Panzanella is one of them.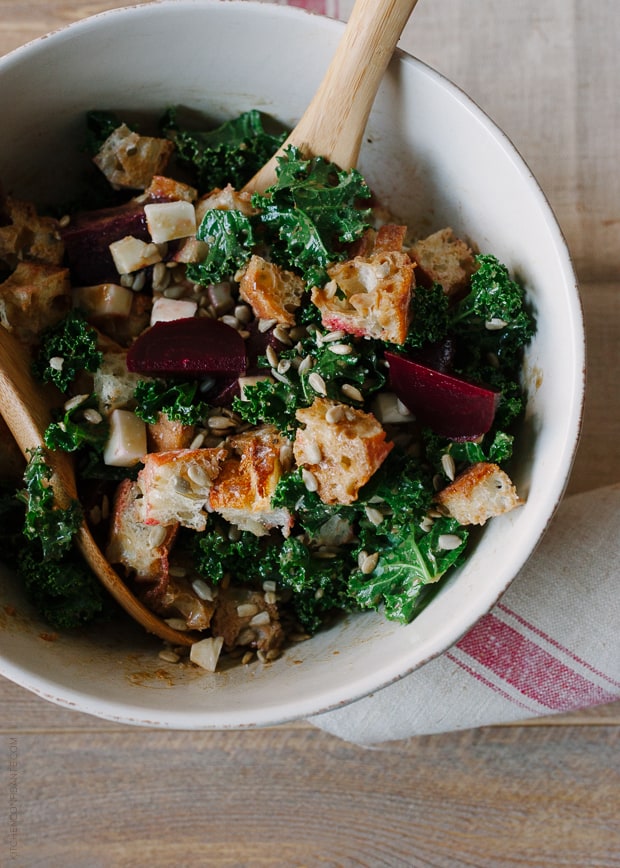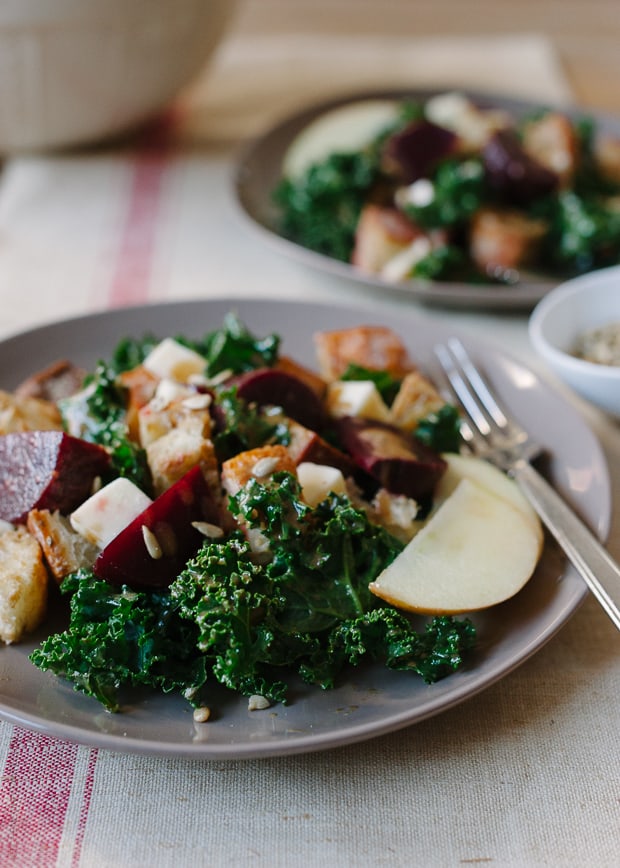 Kale makes its way into dishes often (more than the children know), but beets is something even my husband still has a childhood phobia of — we can thank '70's era pickled beets for that tragedy. I try to remind him that he loved a superb borscht at the James Beard Awards and a beet and burrata appetizer at Pebble Beach Food & Wine, but I don't blame him for trusting acclaimed chefs over my beet salads.
But that's fine. This one time, I will make an exception. This large bowl of Roasted Beet and Kale Panzanella was all mine, and I was perfectly alright with that. Marinated kale, with bites of earthy beets and crusty bread were delicious with bites of mozzarella and crisp and sweet apples. It's panzanella made for winter, and definitely made just for me.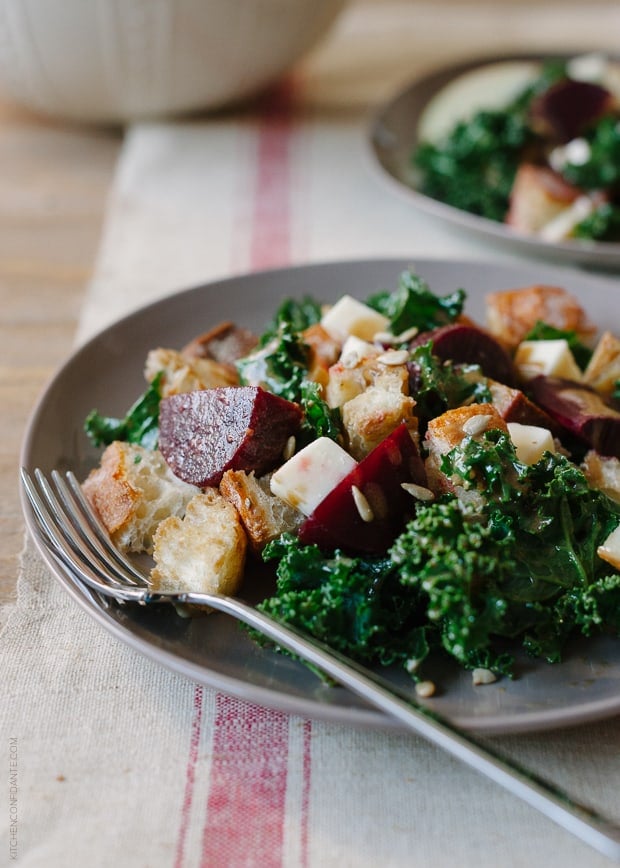 Roasted Beet and Kale Panzanella
Panzanella takes on a wintery twist with earthy beets and hearty kale, slices of crisp apple freshening up each bite. For me, this salad is a meal unto itself, although it makes for a lovely side to roasted chicken or a nice rib eye.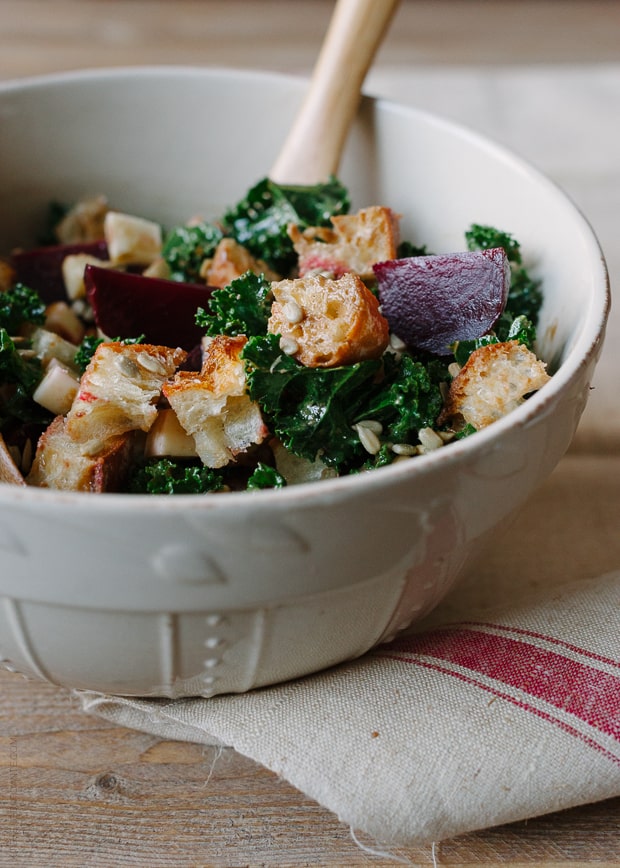 Print Recipe
Ingredients
1 rustic baguette, cut into 1/2 inch cubes (about 4 cups)
4 cups torn kale leaves, stalks discarded
3 tablespoons extra virgin olive oil
2 tablespoons water
2 tablespoons balsamic vinegar
2 tablespoons Dijon mustard
1/2 teaspoon salt
1/2 teaspoon black pepper
6 beets, roasted*, peeled and quartered
1 apple, sliced (such as Gala or Fuji)
1 cup marinated mozzarella (or better yet, burrata), cut in 1/2 inch pieces
1/4 cup sunflower seeds
Instructions
Toast the bread - it can be baked in a 350 degree oven for about 5 minutes, or toasted on the grill or grill pan.
n a small bowl, whisk together then olive oil, water, balsamic vinegar, mustard, salt and pepper. Drizzle half of the dressing over the kale in a large bowl, tossing and coating the kale evenly. Cover the bowl with plastic wrap and let the kale sit for at least an hour in the refrigerator to marinate. This can also be done overnight.
Add the bread, beets, apple, mozzarella, and sunflower seeds. Dress with remaining dressing and toss. Let it sit for about half an hour at room temperature before serving.
Dressing adapted from Spinach and Mixed Greens Salad, Cooking Light.