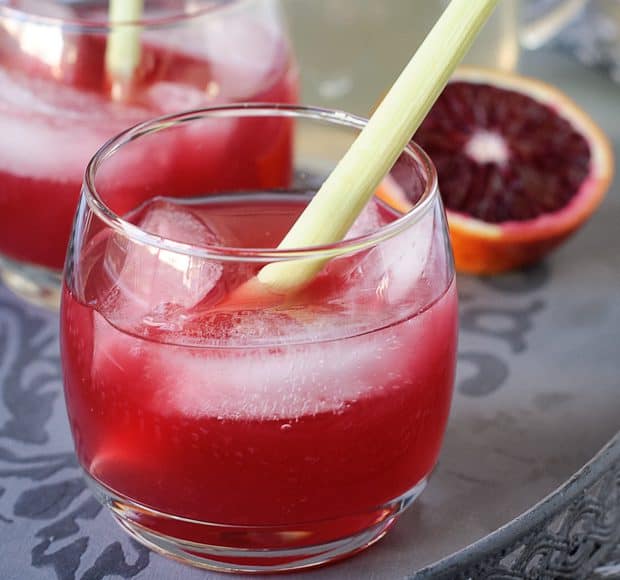 Simple Sundays | Lemongrass & Blood Orange Wine Spritzer
You know, mama, rain is good. It makes everything better. Except for picnics. My little guy made me chuckle as he tried to console me as we drove in the heavy rain, our jeans wet on our skin from just a dash across the parking…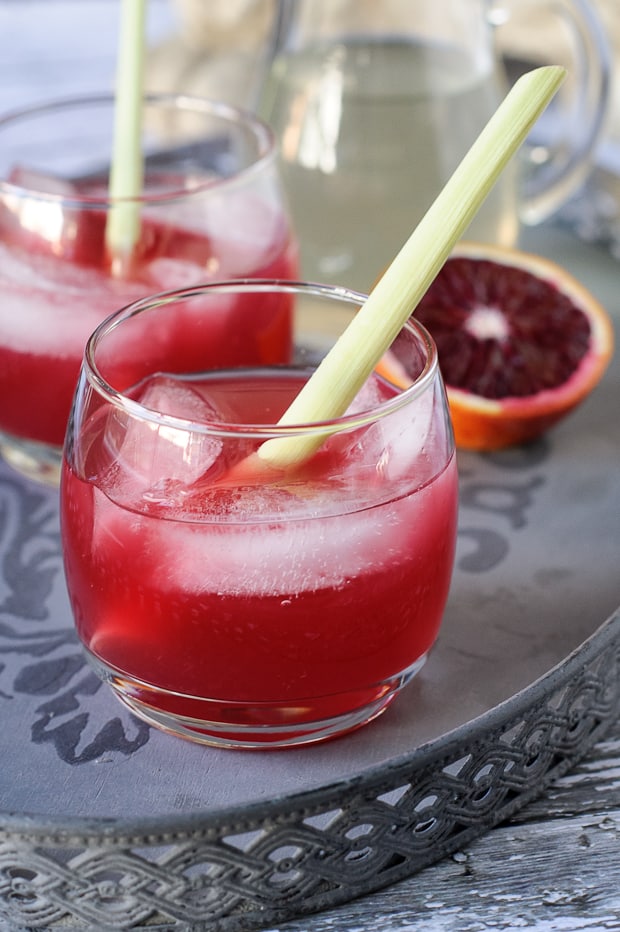 Simple Sundays | Lemongrass & Blood Orange Wine Spritzer
You know, mama, rain is good. It makes everything better. Except for picnics.
My little guy made me chuckle as he tried to console me as we drove in the heavy rain, our jeans wet on our skin from just a dash across the parking lot. I know he's right, we were finally getting the rain we needed. But once the sun emerged, it felt so good to see spring restored.
This time of year is when I want to relish the last of the citrus – the Meyer lemons, the clementines, and the alluring blood oranges. Before we know it, the best of the citrus season will be gone, so I've been making curds and cakes this weekend. And with the return of the blue skies, it feels like a great time to enjoy a glass of Lemongrass & Blood Orange Wine Spritzer.
The vibrant blood orange juice pairs beautifully with a sweet lemongrass syrup in this grown up lemonade. It would be perfect for a springtime picnic, don't you think?
p.s. You know what else a good rain spell is good for? Some spring cleaning, and I've been busy cleaning some things up on the blog. I can not wait to reveal Kitchen Confidante's new look, and hope to launch it this week! Be sure to check back on Wednesday to see, it's super pretty!
Lemongrass & Blood Orange Wine Spritzer
Lemongrass is a grassy stalk popular in southeast Asian cooking. My mother used to grow lemongrass in her garden and used it to infuse a lemon-y flavor in grilled fish. It makes a wonderful syrup for this beverage.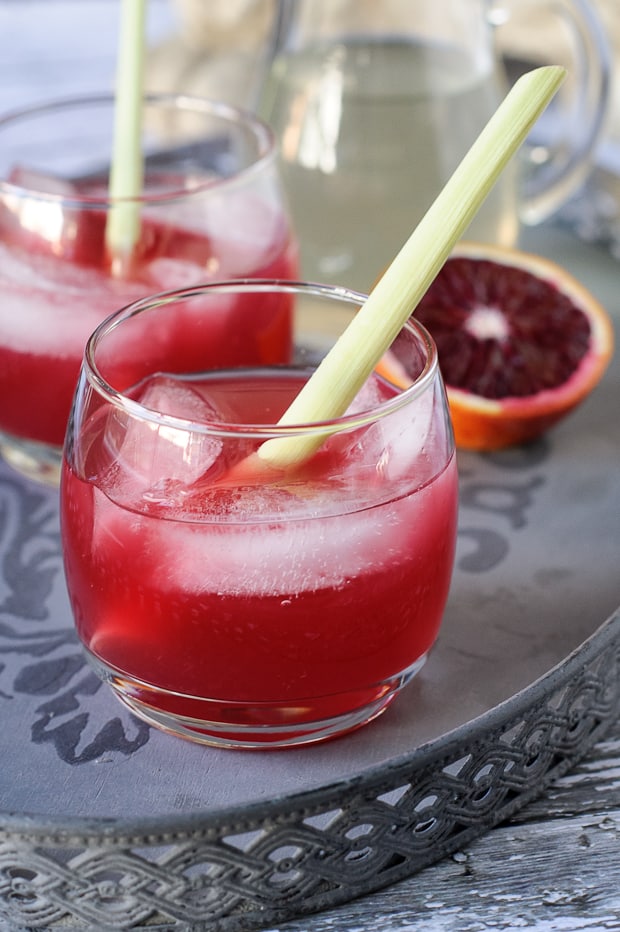 Print Recipe
Ingredients
Lemongrass Syrup
2 stalks lemongrass (plus extra for garnish, if desired)
2 cups water
1/2 cup sugar
Spritzer
ice cubes
2 cups Lemongrass Syrup
1/2 cup blood orange juice
white wine (Chardonnay or Pinot Grigio work well)
seltzer water
Instructions
To make the lemongrass syrup: Trim the ends off the lemongrass and chop into 2 inch pieces. Using a morter and pestle or the back of a knife, crush the lemongrass stalks to help release the juice. Combine lemongrass, water and sugar in a small sauce pan and bring to a boil. Lower heat, cover and simmer for about 30 minutes. Let it cool in the refrigerator. Strain.
Fill glasses with ice cubes. Add 1/2 cup lemongrass syrup and 1/8 cup blood orange juice to each glass. Fill remainder of glass with white wine and a splash of seltzer water. Garnish with a lemongrass stalk and serve.