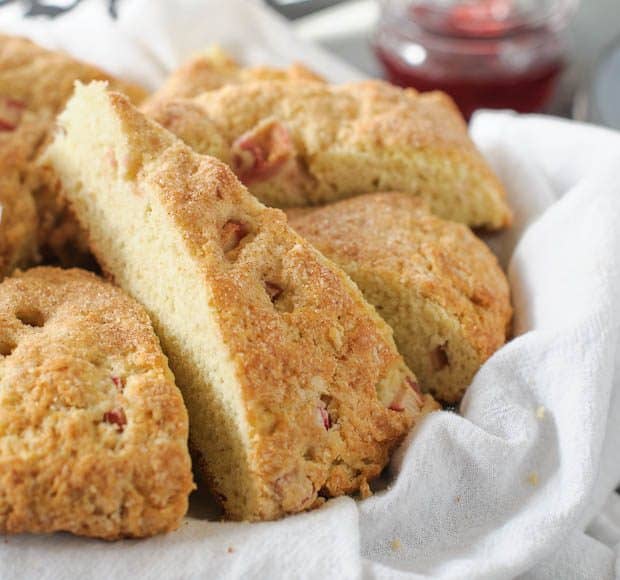 Simple Sundays | Rhubarb Scones
I feel a little ashamed. For the first time, I think I can make the (guilty) admission that in past years, Mother's Day was a day that I thought I deserved something. Well, perhaps deserved is not quite the right word. Entitled, maybe. Entitled to…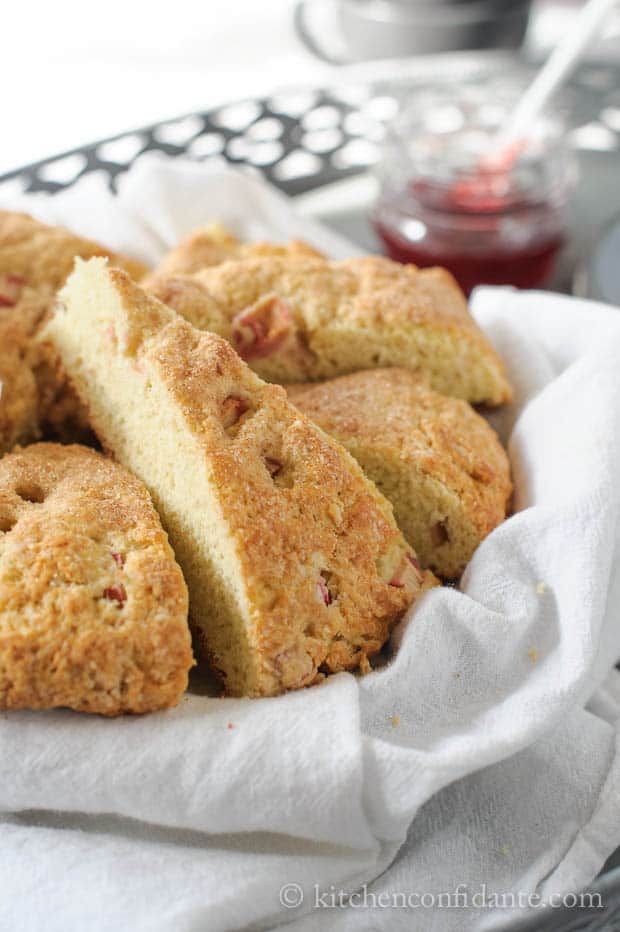 Simple Sundays | Rhubarb Scones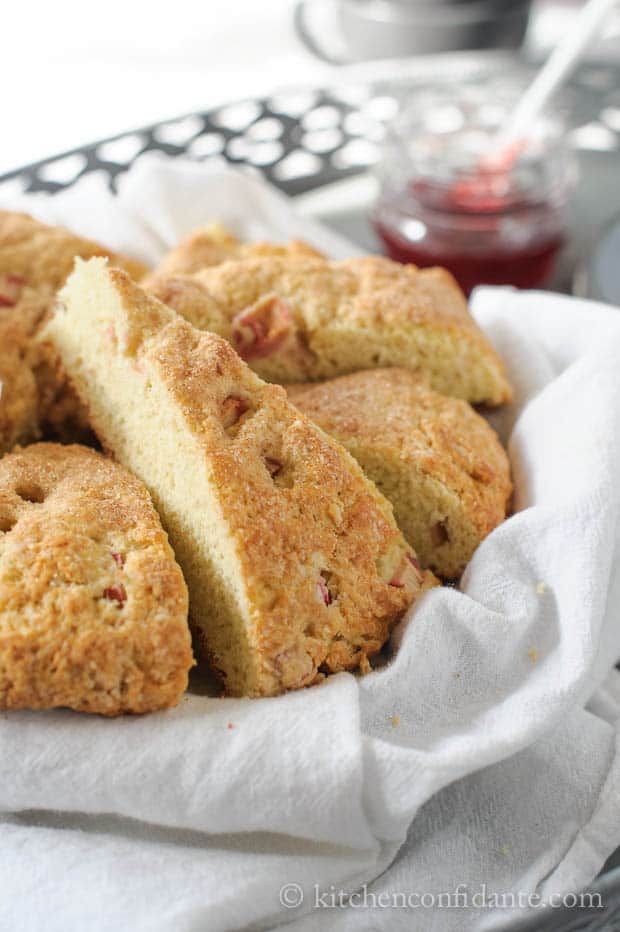 I feel a little ashamed. For the first time, I think I can make the (guilty) admission that in past years, Mother's Day was a day that I thought I deserved something. Well, perhaps deserved is not quite the right word. Entitled, maybe. Entitled to be showered with flowers and breakfast in bed, and all the quintessential special treatment our society leads us to expect on this one Sunday a year. And I've never been disappointed. My family has always been thoughtful.
But this year, I feel differently. When my husband asked me the other day if there was anything in particular I wanted to do on Mother's Day, I shook my head and said, "Absolutely nothing." And I sincerely meant that. I am bombarded with kisses every day, and have so much to be grateful for – it really does not feel right for me to expect anything else.
Mama, I love you. I can't even tell you how much I love you.
When your son tells you this every day, what more could there possibly be?

When you daughter still idolizes you, and emulates your every move, how could you not feel appreciated? One day, that will change, but for now, I love that she wants to take her own pictures after I'm done with a shoot. I love how she bounces into the kitchen and wants to try her hand at making scones. All by herself.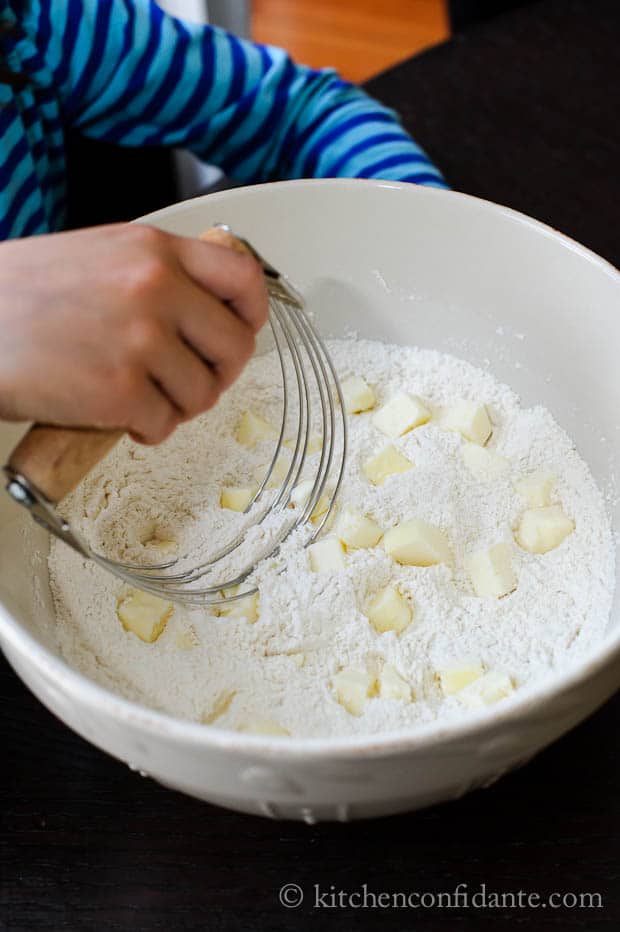 Breakfast in bed? No need. I would much rather be in the kitchen and watch my children make these.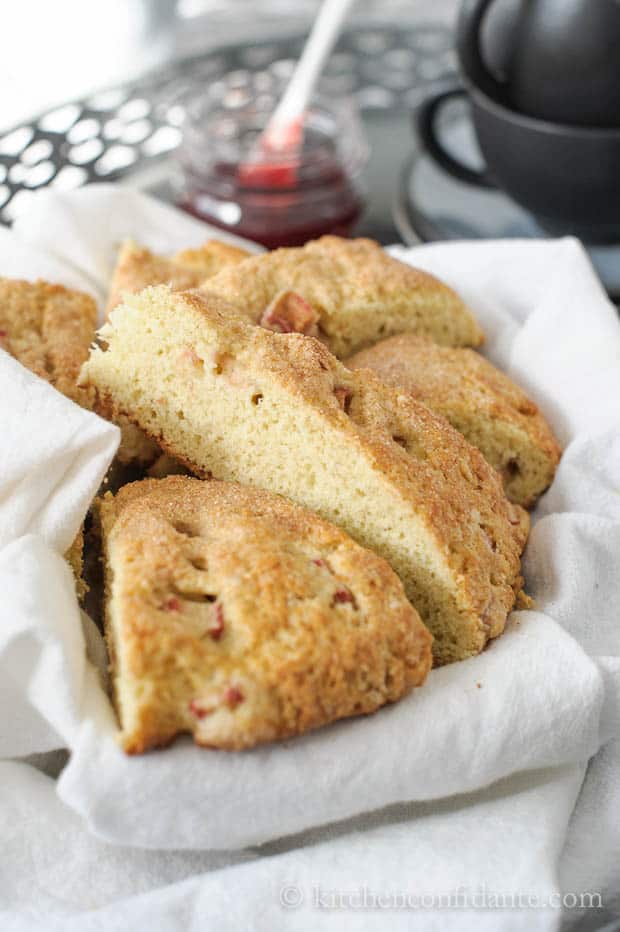 Scones are one of those little pleasures that I love but often feel guilty making when done with exorbitant amounts of butter. This lightened up version is moist from buttermilk and just the right sweetness with little morsels of brightness from ruby red rhubarb. It can be enjoyed with a little sweet butter and jam, or as I like it, unadorned. And, as you can see, it is easy enough that my nine year old daughter can make it!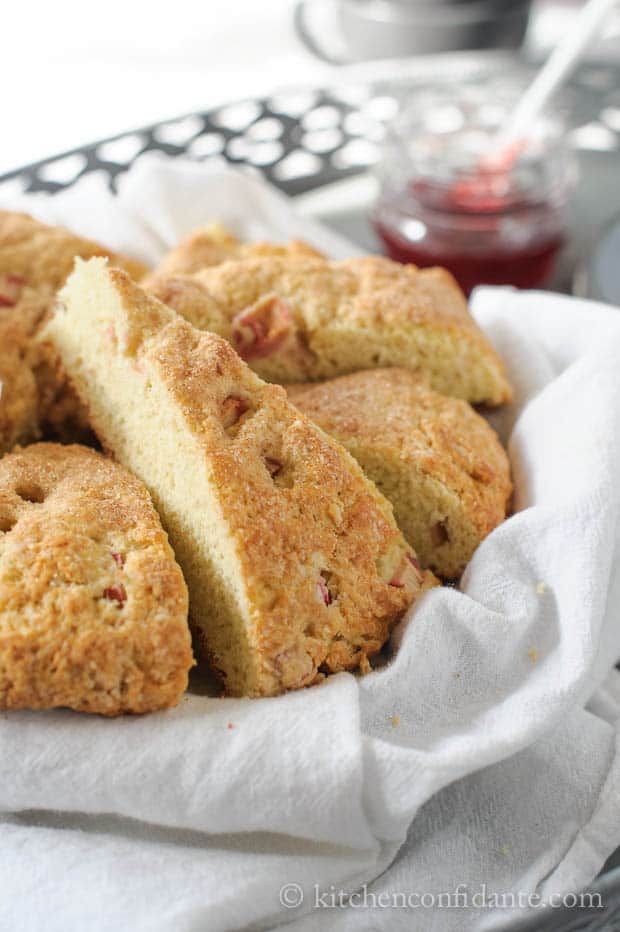 Print Recipe
Ingredients
2 1/2 cups all-purpose flour
1/2 cup sugar
2 teaspoons baking powder
1/2 teaspoon baking soda
1/4 teaspoon salt
1/4 cup chilled butter, cut into small pieces
1/2 cup chopped rhubarb
1/2 cup lowfat buttermilk
2 eggs
2 teaspoons sugar
1/2 teaspoon ground cinnamon
Instructions
Preheat oven to 400 degrees.
In a large mixing bowl, whisk together the flour, sugar, baking powder, baking soda and salt. Using a pastry cutter, cut the butter into the flour, until you have course crumbs. This can also be done with two knives or a food processor. Stir in the rhubarb.
Whisk the eggs lightly and combine with the buttermilk. Add to the flour mixture ad stir until just moist.
On a lightly floured surface, turn the sticky dough out and knead lightly. On a baking sheet lined with parchment or silicone mat, pat the dough onto a 9 inch circle. Score into 12 wedges. Combine sugar an cinnamon and sprinkle the dough. Bake for 20 minutes, or until golden. Serve warm.
Minimally adapted from Cooking Light's Apricot Scones, November, 1999.