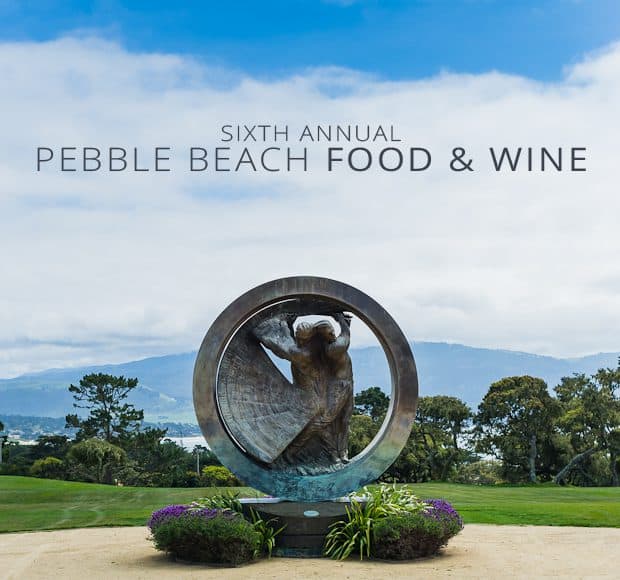 Scenes from the Sixth Annual Pebble Beach Food & Wine
A week ago, I made the culinary pilgrimage that I have grown to regard as one of the best food and wine scenes in the country. There is always some kind of food event going on, there is no shortage of that, especially in my…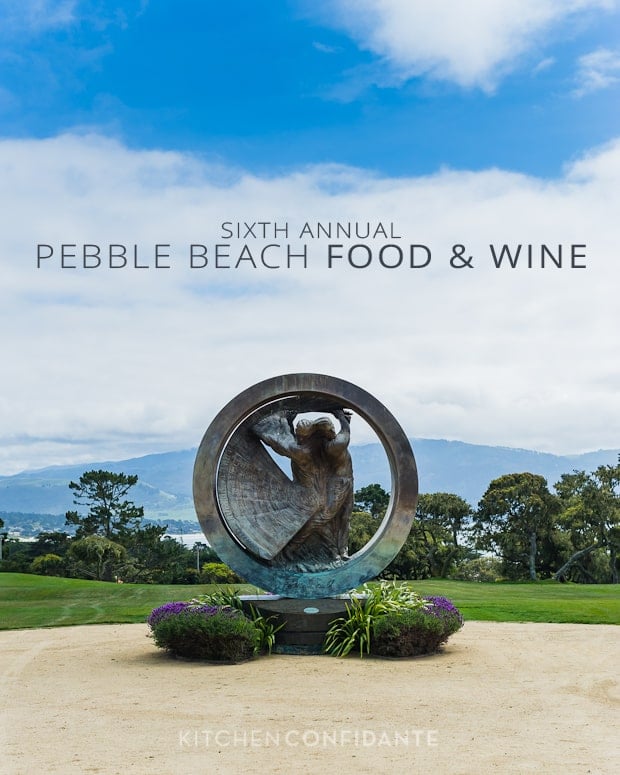 Scenes from the Sixth Annual Pebble Beach Food & Wine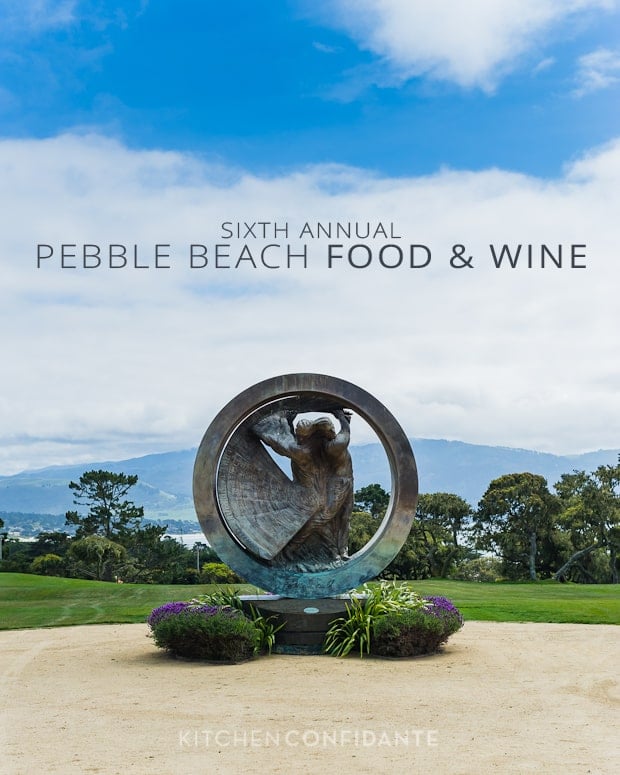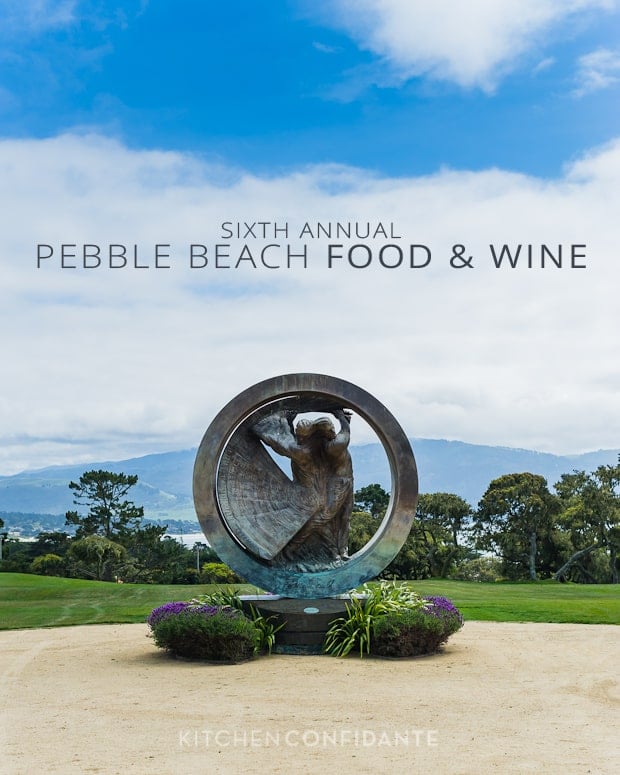 A week ago, I made the culinary pilgrimage that I have grown to regard as one of the best food and wine scenes in the country. There is always some kind of food event going on, there is no shortage of that, especially in my part of the world, but this is the one I anticipate the most.
When I call The Sixth Annual Pebble Beach Food & Wine a pilgrimage, I do not mean it lightly. For me, it's more than just the epic dinners and the massive food tent. I appreciate much more than that: the drive over the rolling hills and toward the coast lined with cypress trees along 17-Mile Drive reminds me of how blessed I am to live in such special place. And beyond that, I was able to share the experience with my husband. That quality time is never taken for granted.
This year, we were were able to enjoy PBF&W with the company of good friends, which made it even better. We invited our dear friends and neighbors to join us for the weekend, and I was so pleased that Jean from Lemons & Anchovies was also able to join me on Friday morning for DANIEL: Taste Perfection with Daniel Boulud.
DANIEL: Taste Perfection with Daniel Boulud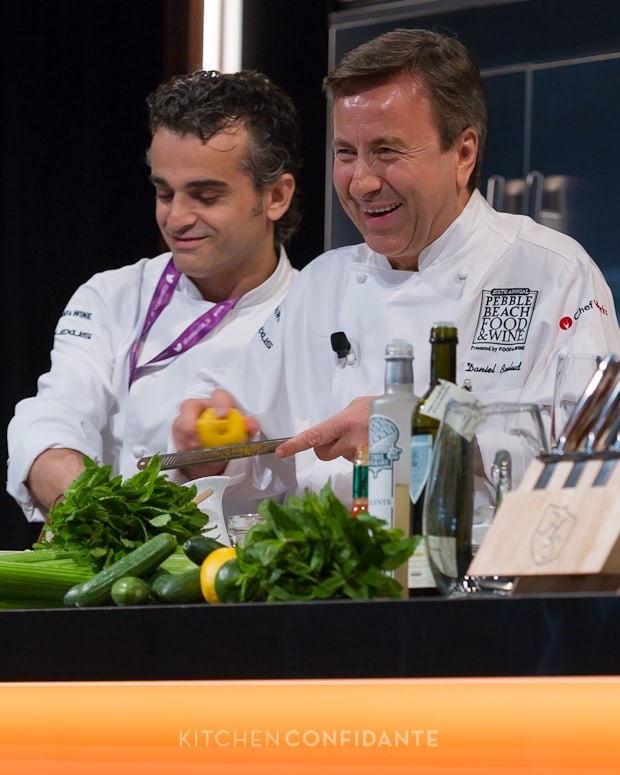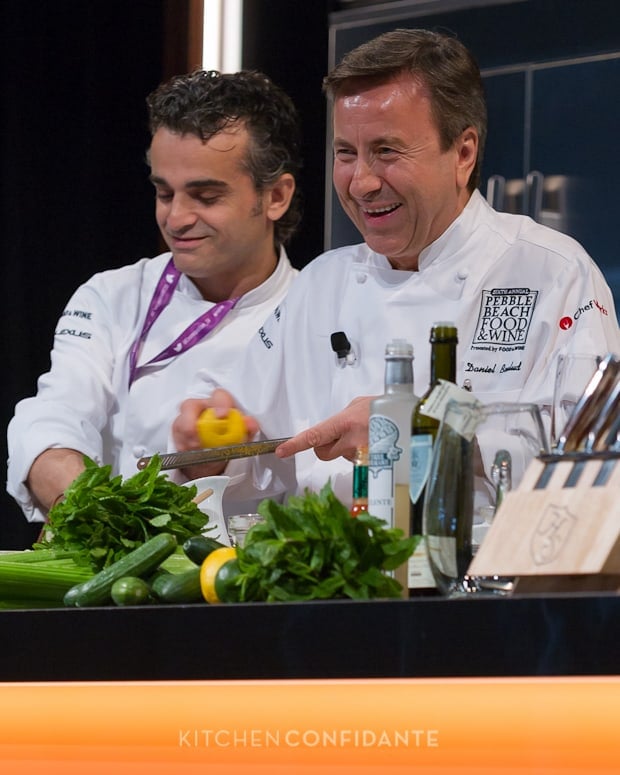 Daniel Boulud is a master at his craft, but observing his elegant ease in the kitchen accompanied by his down to earth good humor was almost as enjoyable as tasting his favorite dishes and washing it down with silky Veuve. It was mesmerizing to watch him in action, and learning more about his techniques in the kitchen.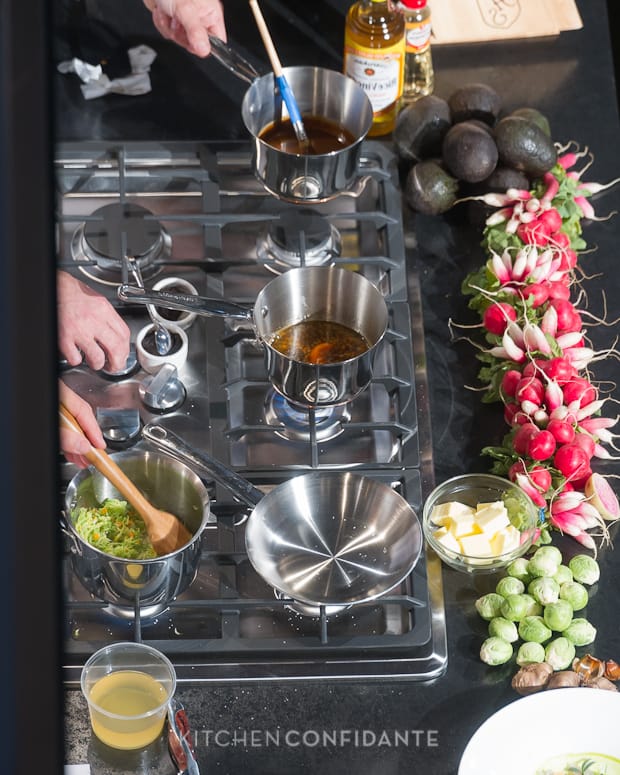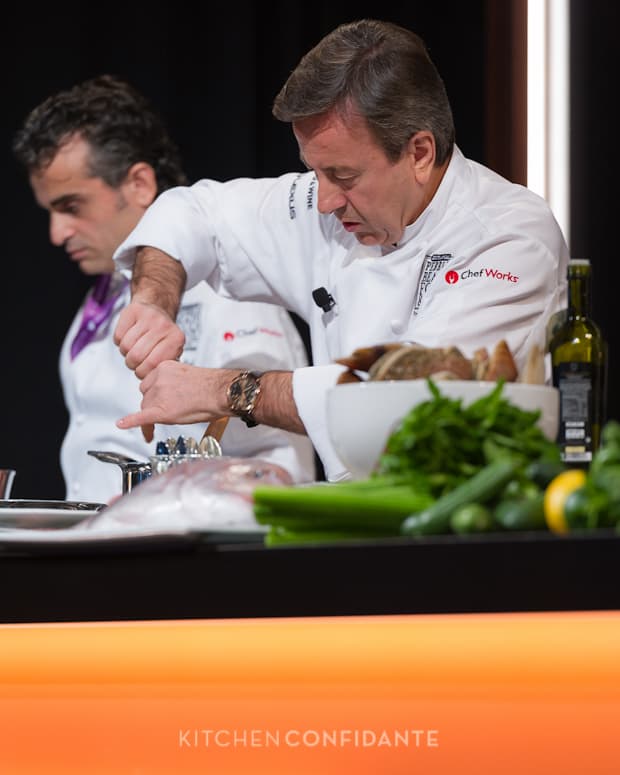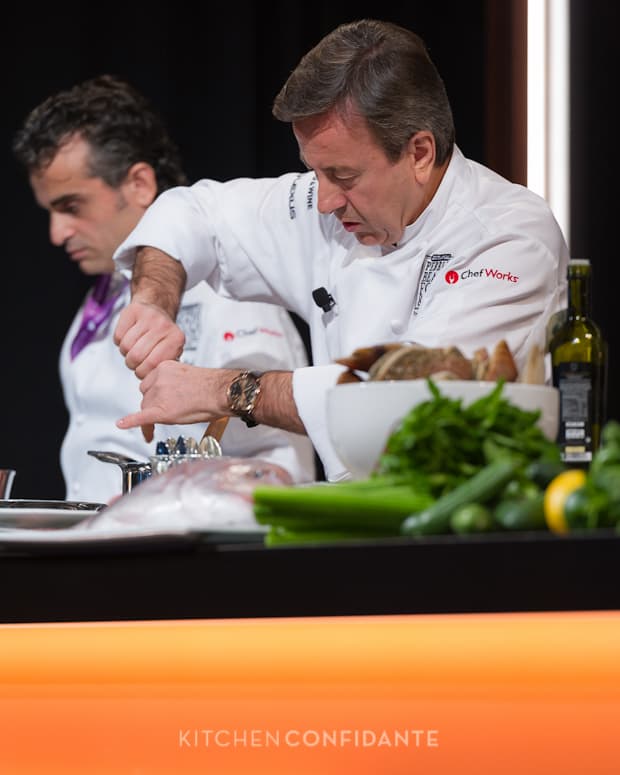 Jean and I were happy to run into Irvin from Eat the Love at Daniel Boulud's demo, and if you would like to see more, do check out his photo essay of the event.

Guy Fieri Interactive Dinner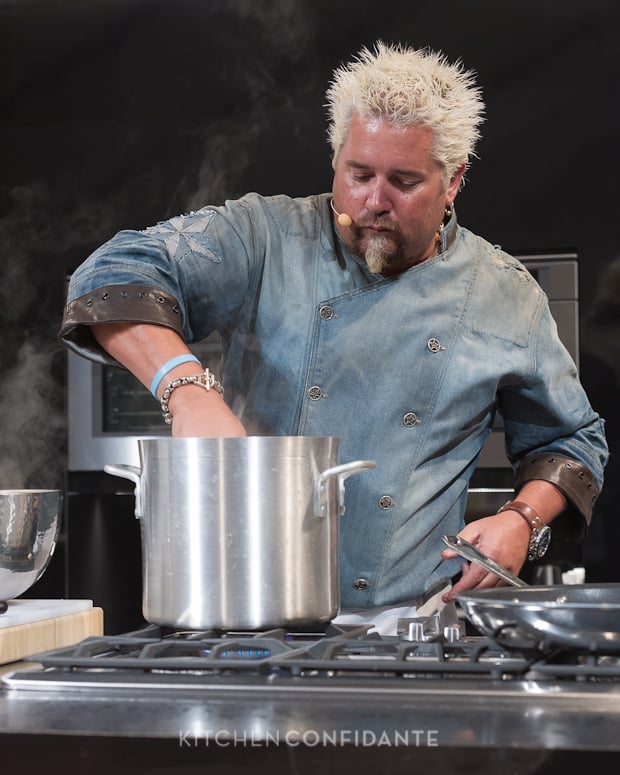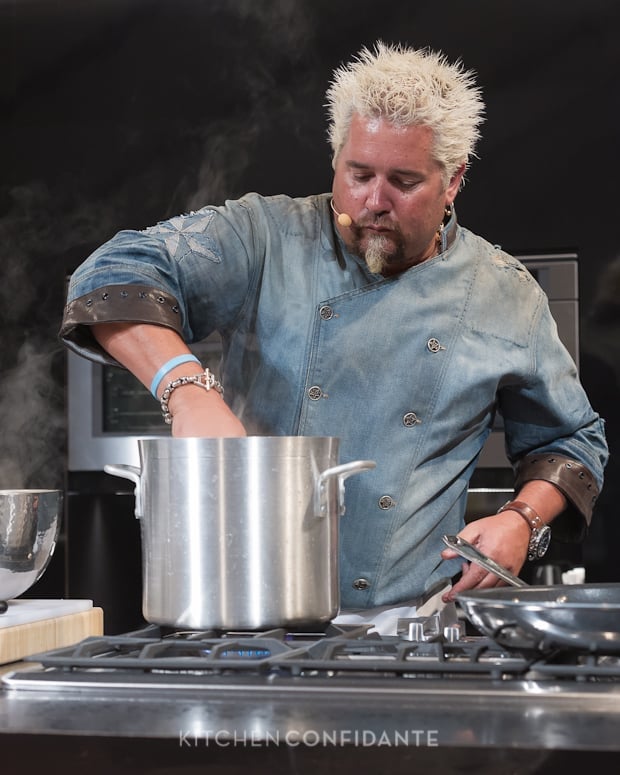 That evening, we had a very different flavor of Pebble Beach Food & Wine. Food personality Guy Fieiri commanded the stage, in an exuberant (and at times rowdy) display of his culinary style. The Guy Fieri Interactive Dinner showcased the edgy charisma we have come to expect, as he guided each table in preparing dishes, tableside, along with some of the local chefs who assisted in giving diners a taste of Feiri's flair.

Lexus Grand Tasting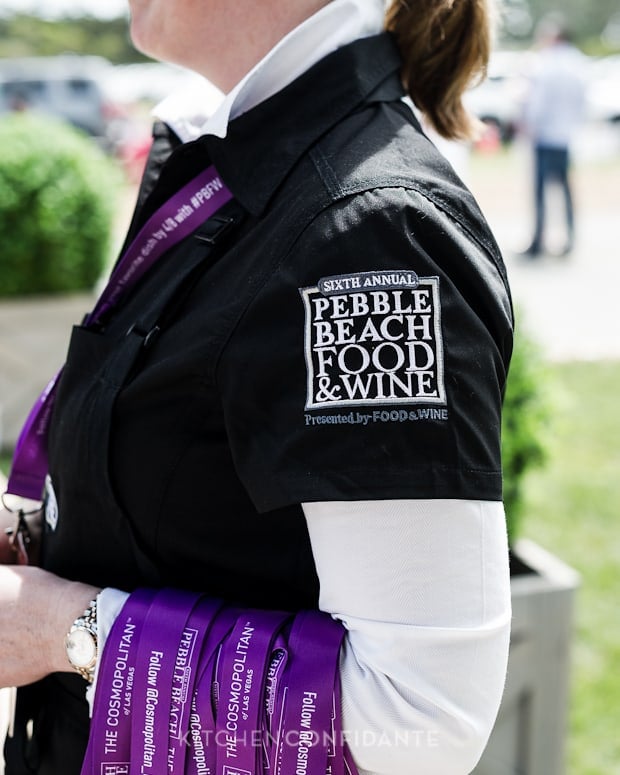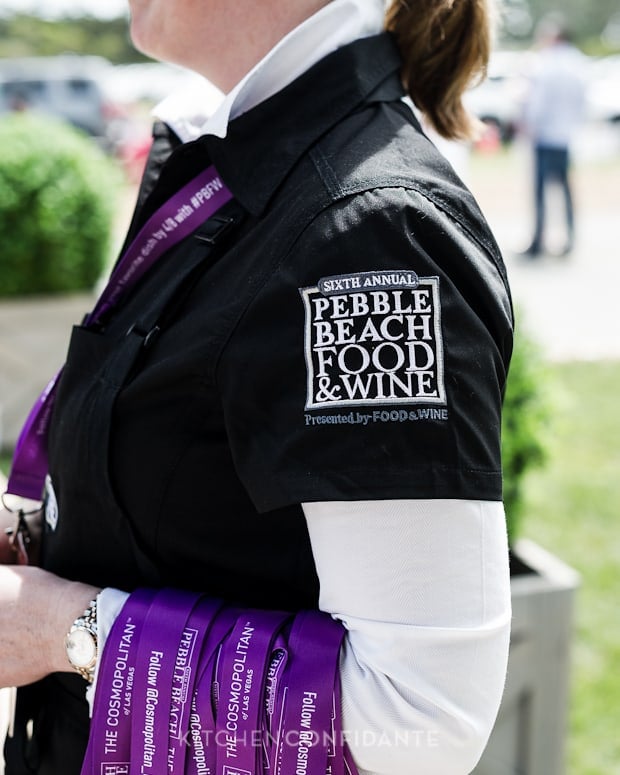 The Lexus Grand Tasting is one of my favorite parts of Pebble Beach Food & Wine, assembling over 300 wines from some of the world's best wineries and over 30 high profile chefs, offering exquisite tastes. I always love the chance to chat with the winemakers and chefs. And it's always interesting to me to see the themes that emerge each year. The first time I attended the Pebble Beach Grand Tasting, it seemed to be the year of the pea puree. Last year, it was all about foie gras. And there is always seafood, in all manner of preparation. But this year, it was the year of game.
Carpaccio of elk, sous vide Rocky Mountain elk, rabbit, buffalo tenderloin — these tastes were the hallmark of this year's Grand Tasting.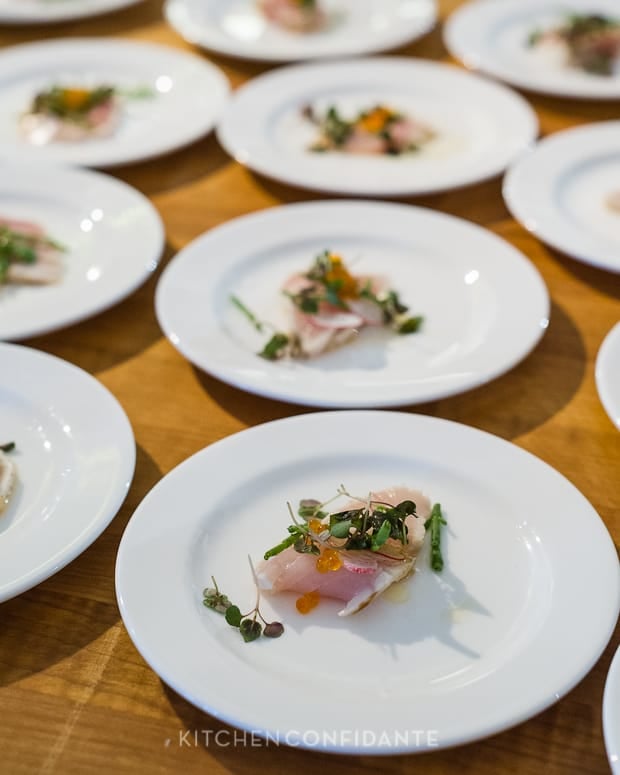 My Last Supper Dinner
Perhaps it is appropriate that the final event we attended was the My Last Supper Dinner. You may be familiar with photographer Melanie Dunea's book featuring the world's greatest chefs and their wishes for their final meal. That evening, we were able to meet Melanie Dunea and enjoy the creations of Chefs Masaharu Morimoto, Michelle Bernstein, Jonathan Waxman, and George Mendes, along with their stories behind the scenes of this incredible book.