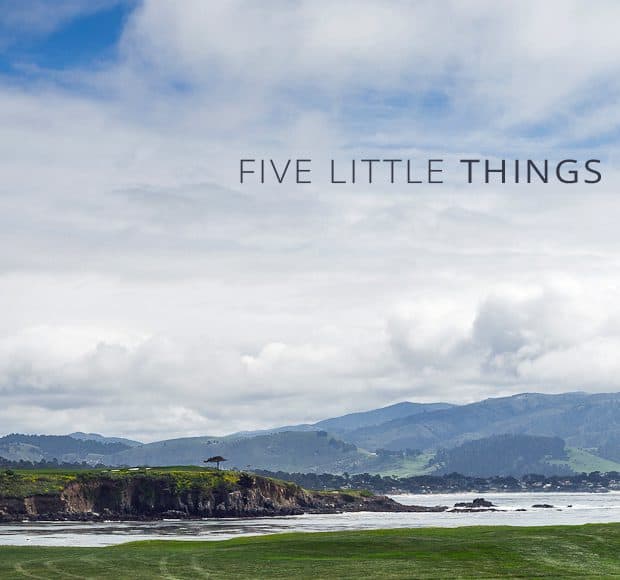 Five Little Things
Five little things I loved this week: 1. Time Away From the Kitchen You may have noticed that I've been a little quieter than usual. It was a nice change of pace to step out of my kitchen and let others do the cooking, so…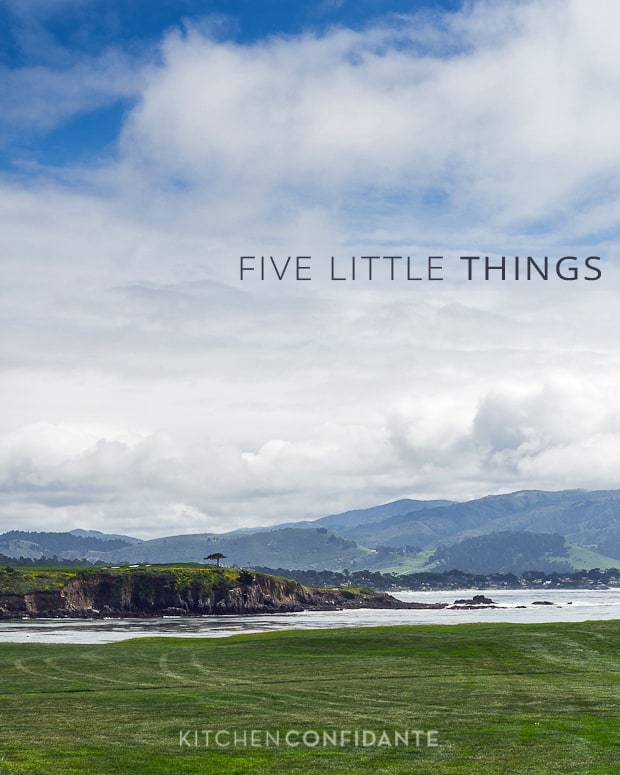 Five Little Things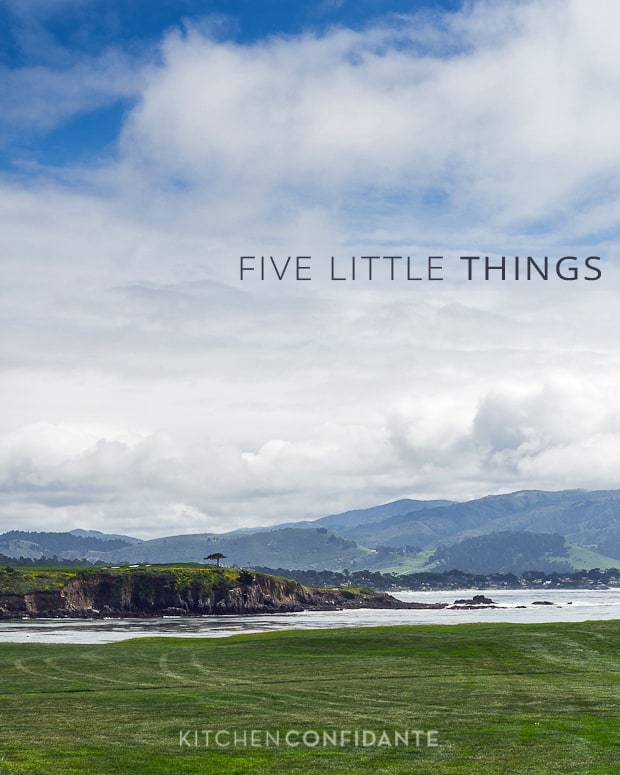 Five little things I loved this week:
1. Time Away From the Kitchen
You may have noticed that I've been a little quieter than usual. It was a nice change of pace to step out of my kitchen and let others do the cooking, so to speak. Last weekend, my husband and I indulged at the 6th Annual Pebble Beach Food & Wine, and I can't wait to share pictures from this year's event (stay tuned!). This was followed immediately by the 35th Annual International Association of Culinary Professionals conference, which was held in San Francisco. The two events tuckered me out, but it was so worth it!
2. Unplugging & Bedtimes (AKA Taking Care of Me)
As much as I missed writing posts (I can't tell you how tortured I was that I didn't post a Five Little Things last week!), I've been taking a little extra care of me. Between events at last week's PBFW, I literally unplugged. I stepped away from my phone and into the quiet at the spa. I closed my eyes and pampered myself with silence. And I've been continuing the TLC by actually following my one New Year's resolution (better late than never) and adhering to a bedtime. It has meant being less productive work-wise, but I know that in the long run, it's better for me (and the ones I love).
3. Gearing Up for Farmer's Market Season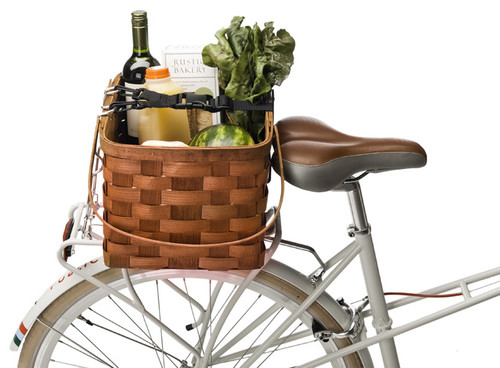 Now that blue skies have returned and my toes have slipped into flip flops, all I can think about is how the farmer's markets are beginning to really fill with some of my favorite things. Last Tuesday, a walk through the Ferry Building Farmer's Market revealed so many lovely goodies, it brought instant happiness. My lastest Ideabook on Houzz is all about Gearing Up for Farmer's Market Season, I just had to share it with you!
4. Oooey Gooey Cheese
Alright, I'm now a believer. I've shared with you my story how I never liked (or ate) grilled cheese as a child, but after tackling it as an adult, the right way, I am convinced. I think making my Grilled Cheese Sandwich with Roasted Red Peppers & Ibérico Ham really transformed me. And at Pebble Beach, I tasted an incredible Short Rib Grilled Cheese from Chef Ben Cohn. Have I got you drooling?
Well, today is National Grilled Cheese Day, and to celebrate, my friends at Tillamook are doing it right for their fellow cheese-aholics. If you're in San Francisco, stop by The American Grilled Cheese Kitchen for a FREE grilled cheese sandwich, prepared by gourmet grilled cheese master and Tillamook Kitchen Chef, Heidi Gibson! Stop by The American Grilled Cheese Kitchen at 1 South Park from 5-7 PM for your free sandwich.
5. Time Back In the Kitchen
Now that things are back to normal, I am SO happy to be back in the kitchen. I've been cooking up old favorites, requested by my children. Linguine with Clams was my son's request, and I was more than happy to oblige. My daughter is begging for lasagna, so that will be on the agenda this weekend. How about you? Anything special going on in your kitchen?
Happy Friday, everyone! It's good to be back. I've missed you.