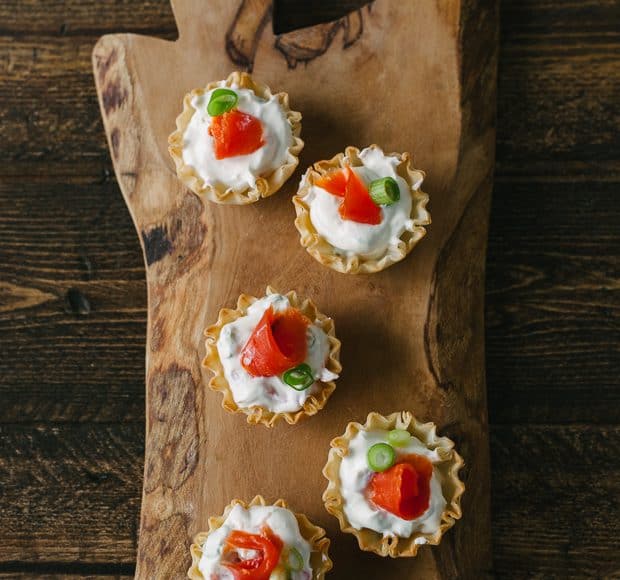 Smoked Salmon Phyllo Bites with Wasabi Goat Cheese
I've been counting down. In 21 days, 15 hours, 36 minutes, 31 seconds, I will be back in my hometown, probably a blubbery mess, surrounded by family, as my brother and my soon-to-be sister-in-law exchange vows. I better remember the tissues this time. Then there…
Smoked Salmon Phyllo Bites with Wasabi Goat Cheese
I've been counting down. In 21 days, 15 hours, 36 minutes, 31 seconds, I will be back in my hometown, probably a blubbery mess, surrounded by family, as my brother and my soon-to-be sister-in-law exchange vows.
I better remember the tissues this time.
Then there will be food, lots of it. And drinks. And dancing. And cousins (of all ages) grooving on the dance floor.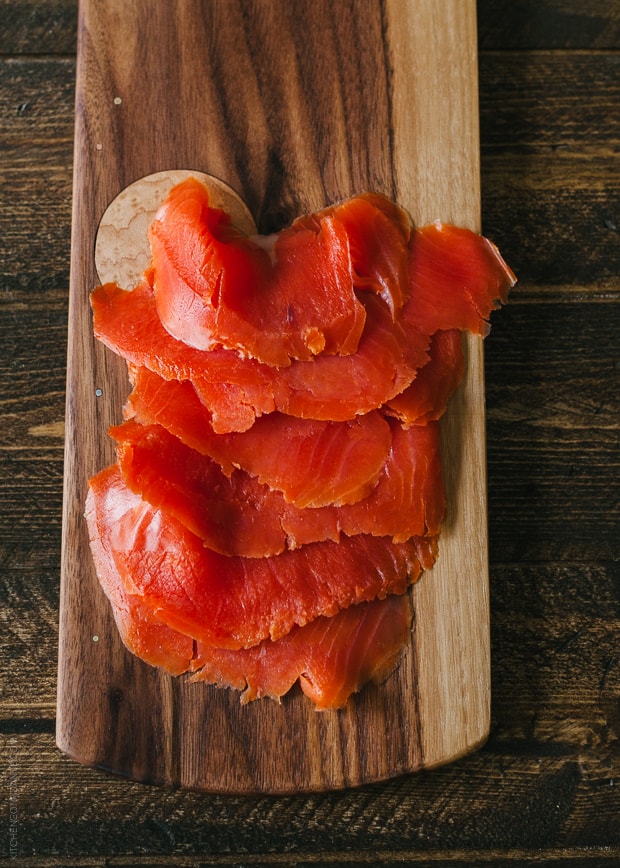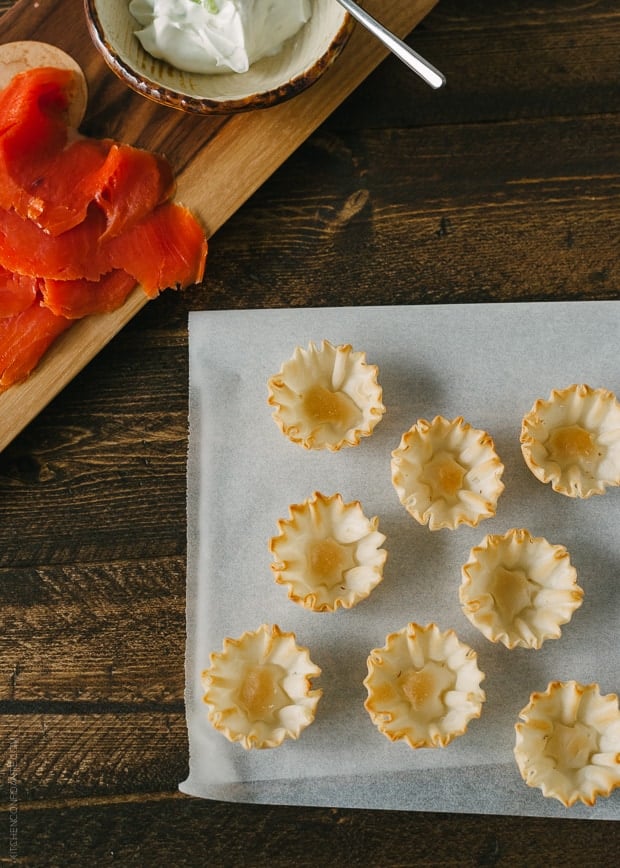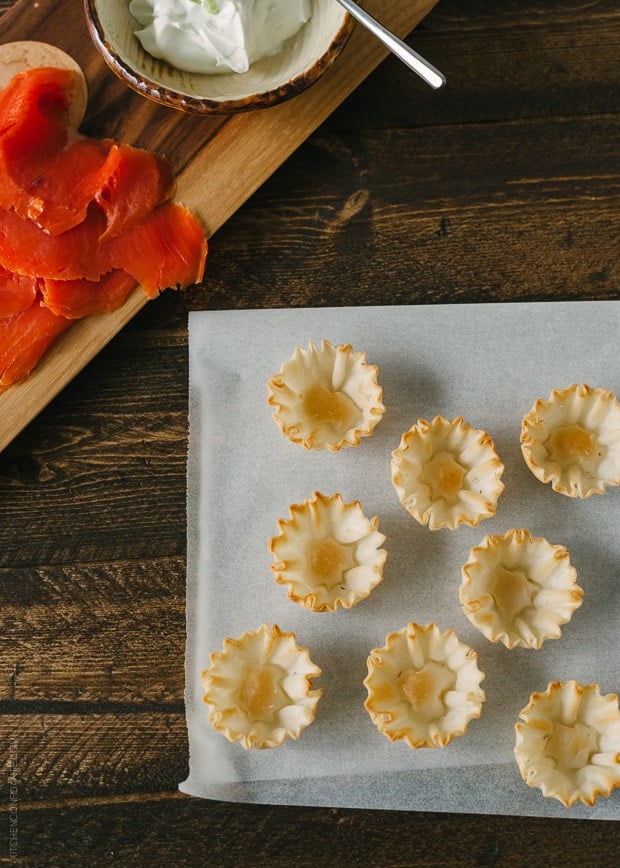 Besides all this, I can't wait to get back to New York because it's been a while since I've had a good bagel. A real bagel, loaded with cream cheese and topped with lox. It's one of those things that I must have every time I go back home.
Trouble is, the list of must-eats grows, and it's getting too long! It would mean eating every second of the day, and sadly, that is not possible.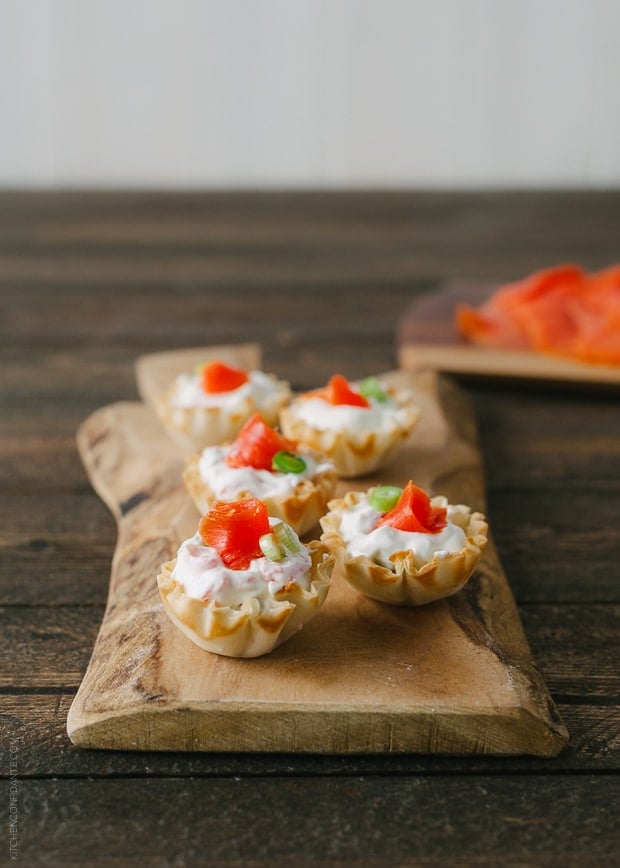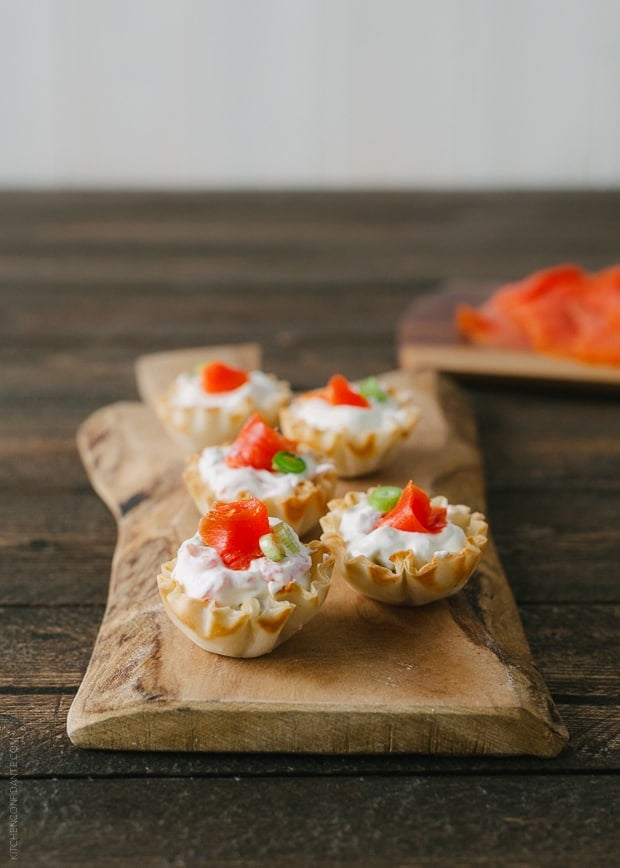 Just in case I don't get to the bagel with smoked salmon, I recently whipped up these Smoked Salmon Phyllo Bites with Wasabi Goat Cheese. I like to think of it as my beloved bagel given a Californian twist. Crunchy phyllo cups are filled with creamy, tangy goat cheese spiked with wasabi, and topped with slivers of salty smoked salmon. I could eat a whole tray of this and call it breakfast, but really, it's more suited to sharing with friends and easy entertaining.
Maybe even a wedding cocktail hour.
This appetizer is a breeze to pull together, and I love having phyllo cups in the freezer for this very reason. It requires hardly any effort at all to make these elegant hors d'oeuvres, and I am excited to share the recipe on Wayfair.com.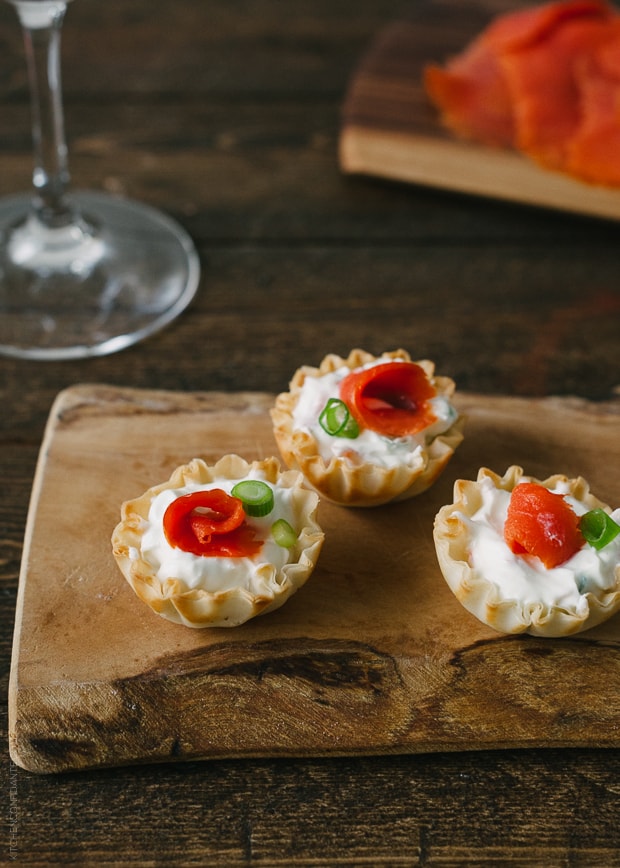 Please join me and find the recipe for Smoked Salmon Phyllo Bites with Wasabi Goat Cheese on Wayfair.com.