Soothing Hot Apple Berry Ginger Juice
It was a conscious decision to hibernate. I deliberately allowed myself to relax, and that included taking a vacation from the gym. I did it willingly, and did not feel a bit guilty, or sorry, or regretful. It was heavenly. Until yesterday. I was ready…
Soothing Hot Apple Berry Ginger Juice
It was a conscious decision to hibernate. I deliberately allowed myself to relax, and that included taking a vacation from the gym. I did it willingly, and did not feel a bit guilty, or sorry, or regretful. It was heavenly.
Until yesterday. I was ready to face reality, to get back into my routine, to get back into the gym. I'm guessing you might have been there, too? Well, let's just say, I got my butt kicked. I'm sitting here, typing, and any time I stand up to reach for something, my quads and my hamstrings protest, and muscles I haven't felt in ages are shaking their fingers at me, "Why oh why did you do this to us? You shouldn't have slacked so long!"
Ah well, all I need are a few days, and I'll feel back to normal, I'm sure. I will say this, it felt SO good to get back to the usual routine again.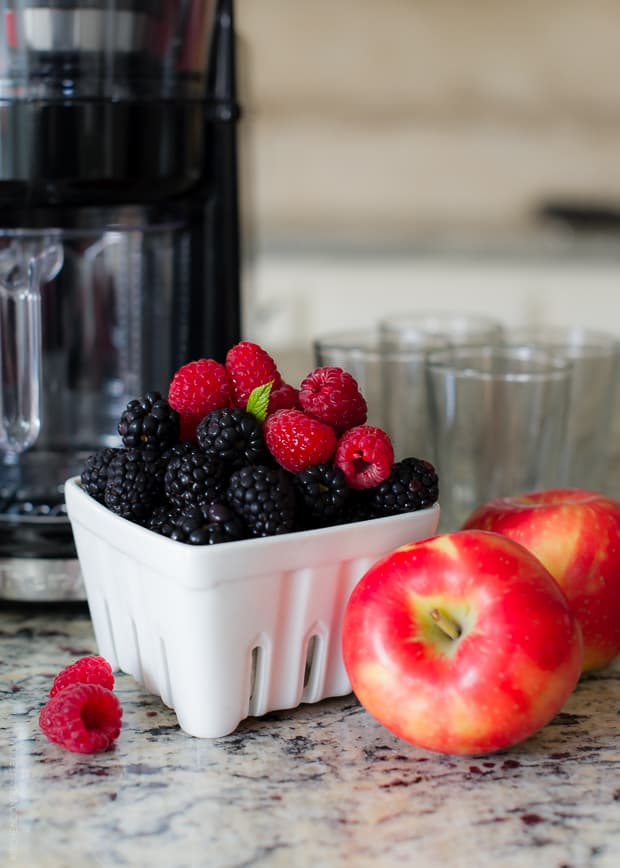 It's been quite cold lately, and I know I can't quite complain compared to those of you in the midwest or back east. But even with temperatures in the 30's at night, it's enough to make me shiver. All I want are hot drinks – but there's only so much coffee or tea I can drink. I have been loving hot juices – they're cozy, they're healthy, and they're so good for you!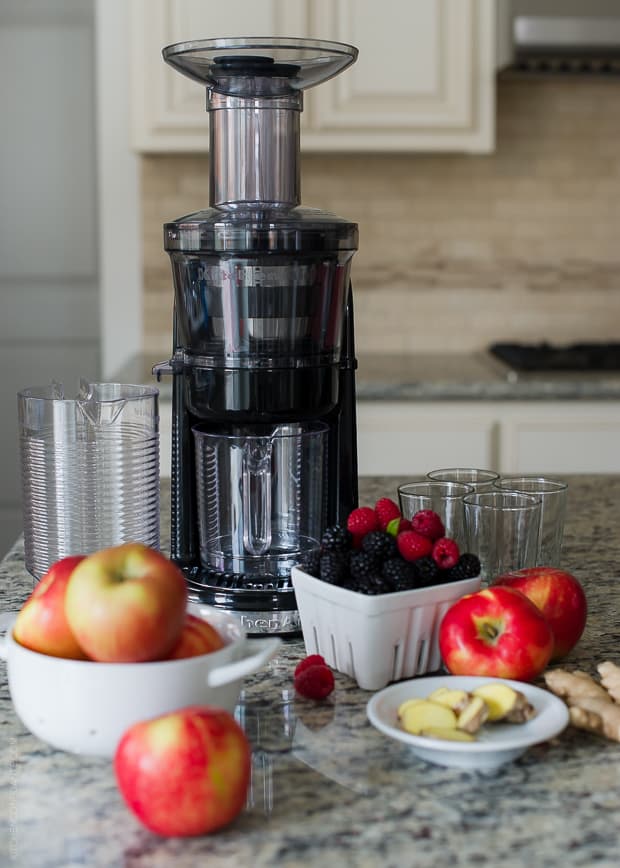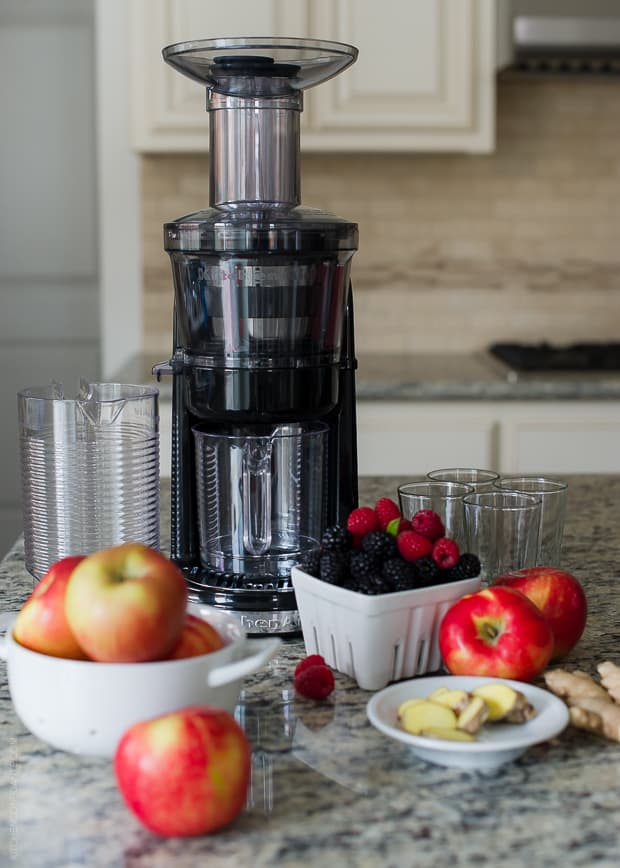 I made this Soothing Hot Apple Berry Ginger Juice in my KitchenAid Maximum Extraction Juicer and it's the perfect antidote to January days when you want to stay warm and cozy and stay healthy, too. This juice is delicious sipped warm, and with a hint of ginger, it adds a heat that is soothing to the belly.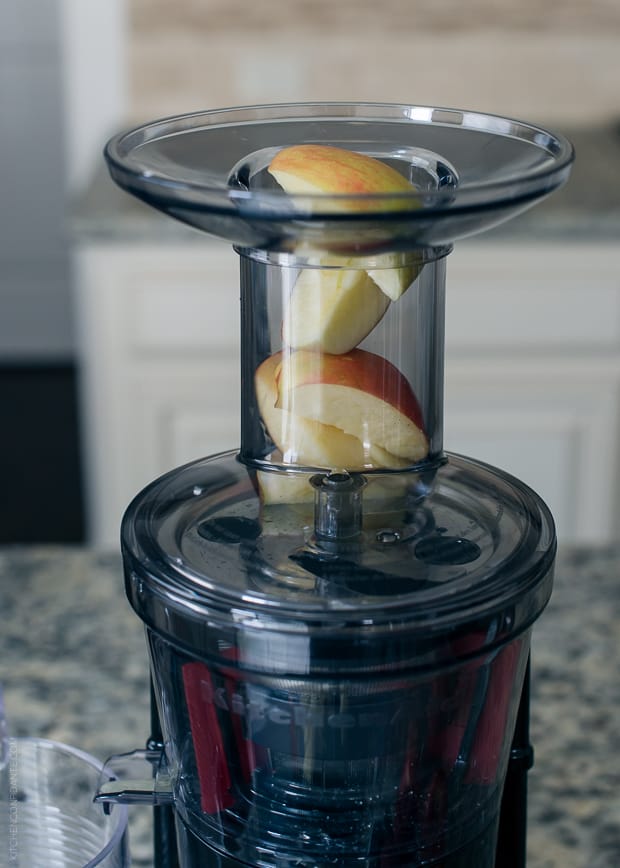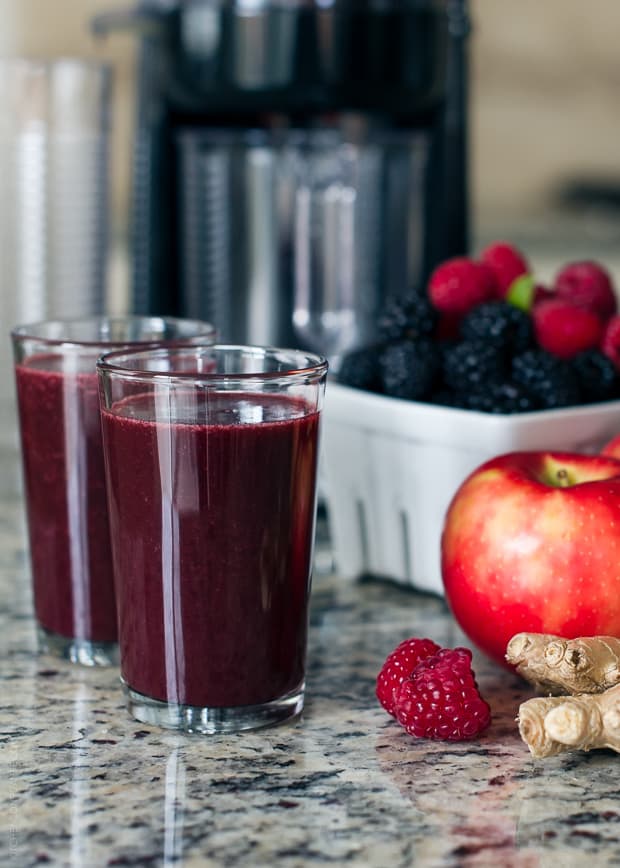 With that, I'm off to the gym again. Now that I'm moving, I have to stay moving. Keep warm, my friends.
Please join me and find the recipe for Soothing Hot Apple Berry Ginger Juice on the KitchenAid blog!
Disclosure: This post was brought to you in collaboration with KitchenAid. Thank you for supporting brands that I love – posts like these help behind the scenes at Kitchen Confidante. Thank you SO much for your visits and making my blog a part of your day!