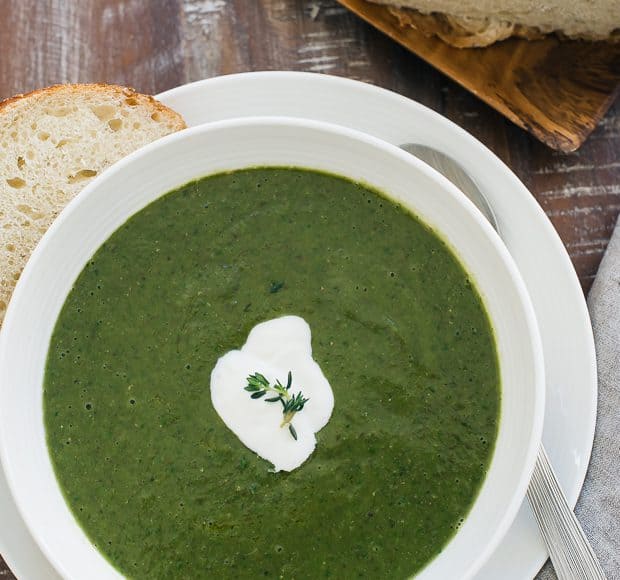 Creamy Spinach Lentil Soup
This morning, at 6:30am, my daughter turns 12 years old. Excuse me, for a moment, while I get a little sobby deep down inside and wipe away nostalgic tears. In all seriousness, can someone please explain to me how this can be? She is, forever…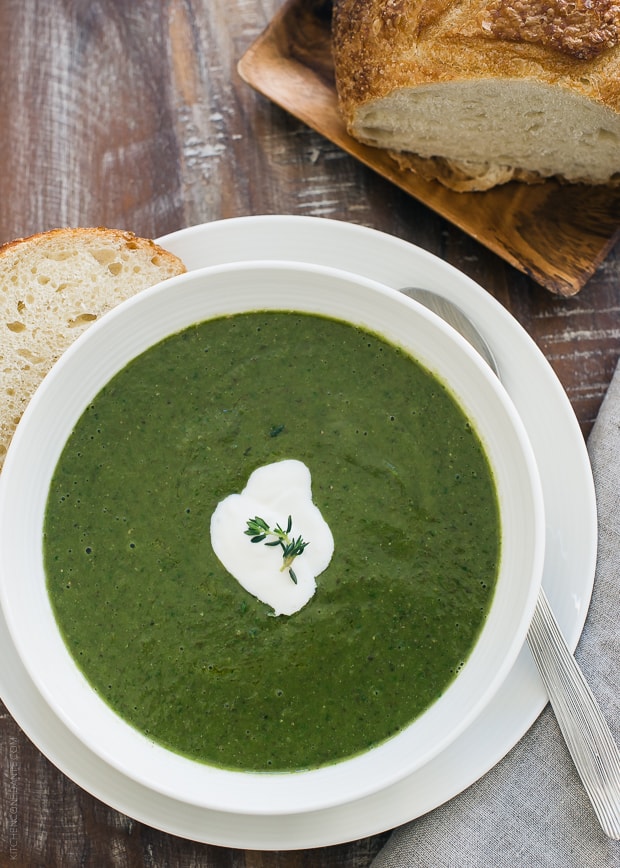 Creamy Spinach Lentil Soup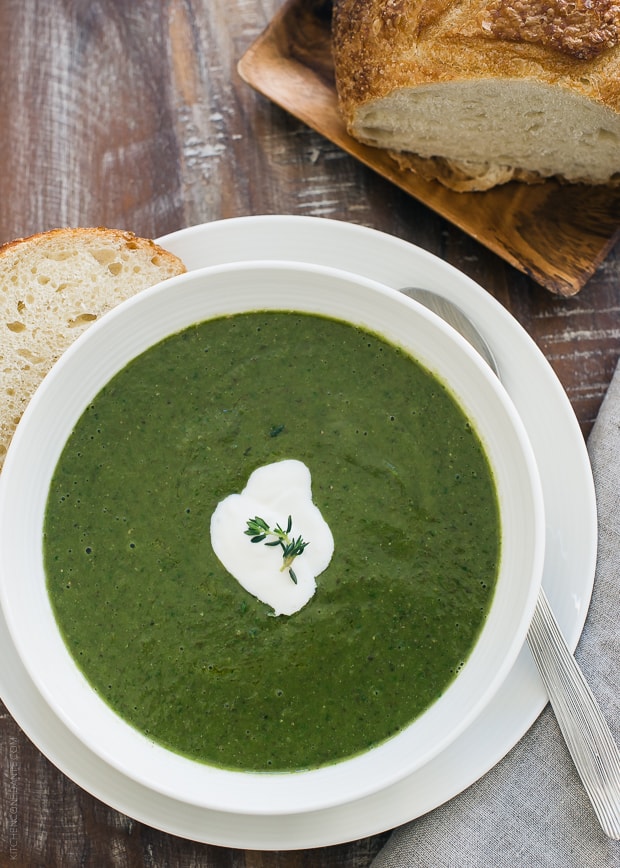 This morning, at 6:30am, my daughter turns 12 years old. Excuse me, for a moment, while I get a little sobby deep down inside and wipe away nostalgic tears. In all seriousness, can someone please explain to me how this can be? She is, forever in my eyes, a little baby girl, with her sweet baby smells, with wisps of soft baby hair and baby-voice-worthy adorable little feet.
In many ways, she's very much the same, my husband and I like to joke. She arrived three weeks early, impatient to join us in the world, and she showed us at a young age that she'll put on the silliest faces, anything for a laugh. Not much has changed. Except that she's nearly my shoe size, and wearing lip balm, and already planning (with glee) going to her very first concert.
We watch her baby video once in a while, and I laugh (and cringe) when I see myself in that first week with her, freshly home from the hospital, barely getting by. I'm wearing a sloppy pink maternity robe, my hair is pulled back in that forever ponytail, contacts traded for glasses, without a snitch of makeup on my face. I'm carrying a tray of soup for my husband and I, joking, "this is what we've become…processed soup…" Yes. Soup from a can, poured straight into bowls, and heated up in a microwave. It's what we knew, when it meant getting a quick meal. And I wouldn't change a thing.
But now, you won't find a can of soup in my cupboard, not even for emergencies (which I probably should reconsider). It's just that my appetite for soup, though unchanged, can be satisfied in nearly the same amount of time as opening that can. Well, not quite, but truly, soup is my thing. I make it so often now that any other way would feel silly.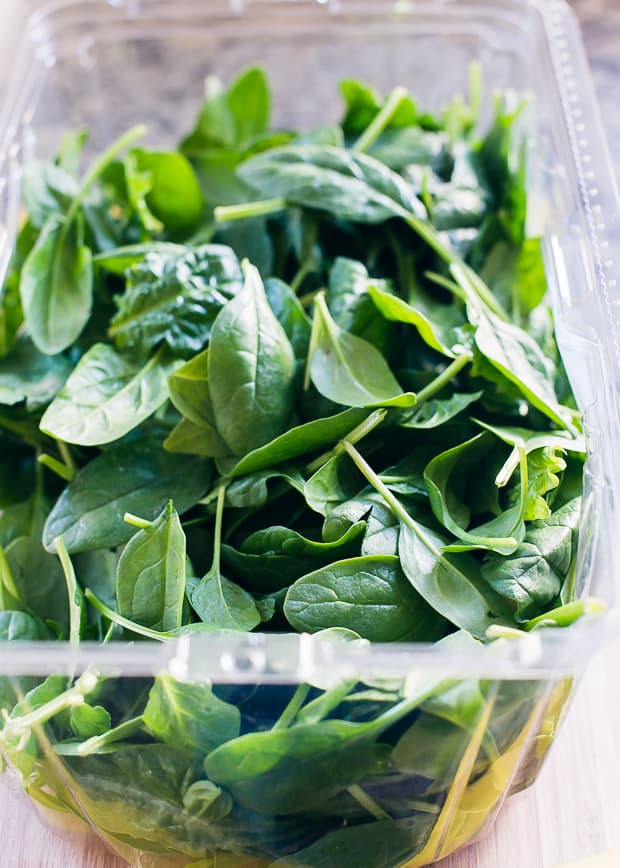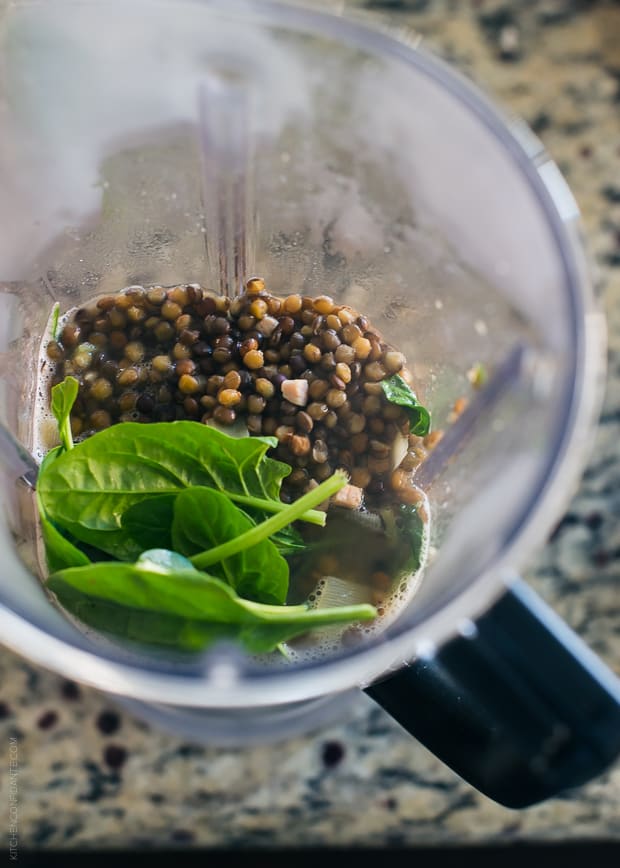 Blender soups are one of my favorites. And as we start the new year, we have a huge bin of fresh spinach (along with healthy intentions) in the refrigerator. I made this Creamy Spinach Lentil Soup the other morning for lunch, and was eager to see how my husband liked it after he came in from working in the yard. I wondered if he would notice the notes of pancetta and leek, and if he would like the vibrant spinach made especially creamy from lentils in the blender. He did.
If I could go back in time, I would bring this soup to that postnatal me. I think she would appreciate it, very much. And while I was there, I'd sneak a cuddle with my baby girl.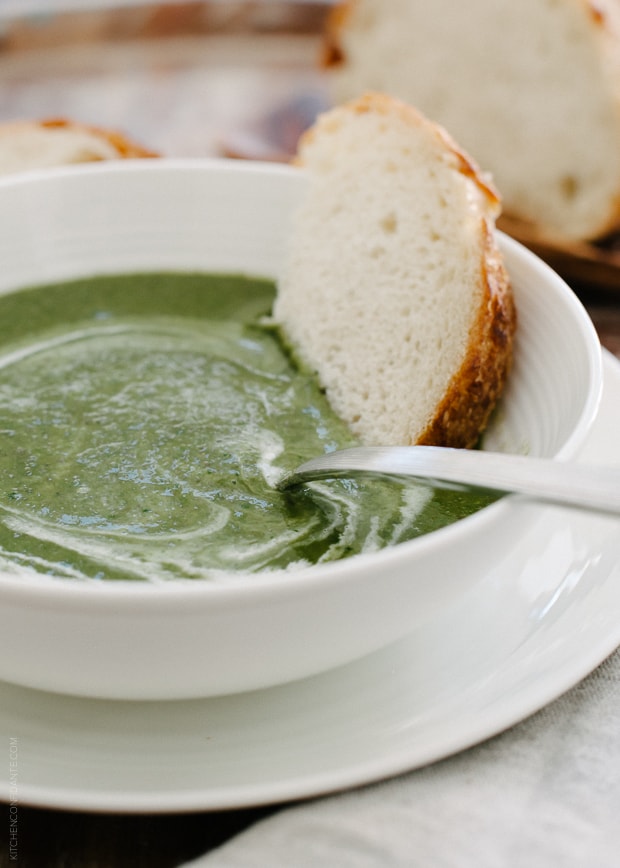 KitchenAid Diamond Blender Giveaway
I am pleased to join Erin from The Law Student's Wife and our blogging friends in a wonderful KitchenAid Diamond Blender Giveaway! How better to start the year? From soups to smoothies, to salad dressings and more, I use my blender every single day, and I am very excited that one of you could win one to help you kick start cooking in the New Year! Be sure to visit my friends for more blender recipes and more chances to enter to win:
I am excited for one of you to get cooking with a KitchenAid Diamond Blender! One winner will be selected. Here's how to enter:
Use the widget below to enter.
Giveaway will remain open until 11:59 pm CST on Sunday, January 11th. Winner must be a US resident over the age of 18.
Disclosure: This giveaway is furnished by KitchenAid. My sincere thanks to Erin at The Law Student's Wife for making it possible! This was not a paid post. I am excited for one of you to enjoy a blender to get off to a healthy start this year!
Creamy Spinach Lentil Soup
A hearty and healthy soup, made in minutes in the blender!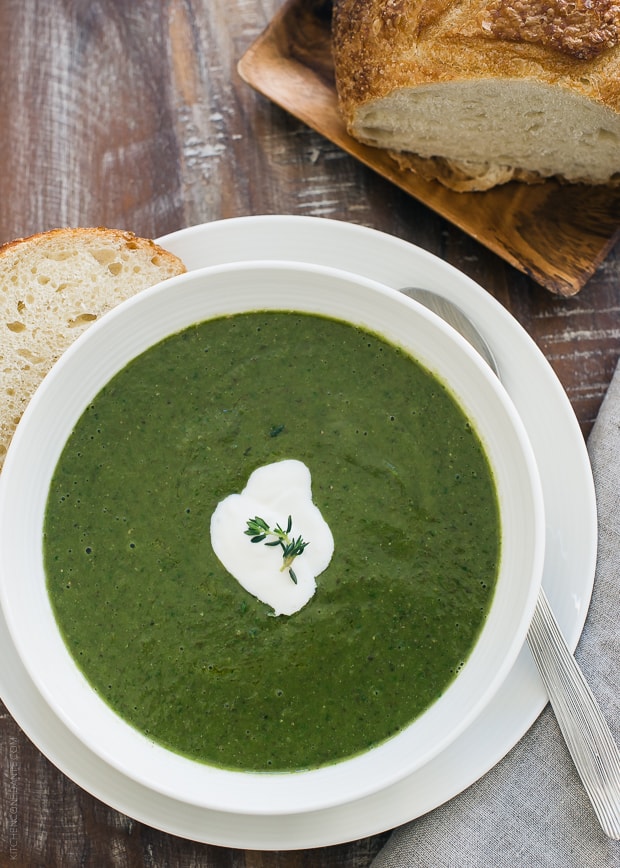 Print Recipe
Ingredients
1 tablespoon olive oil
1 leek, cleaned and chopped
2 oz pancetta, chopped
4-5 cups spinach, divided
2 cups cooked lentils
2 cups chicken broth
1 teaspoon kosher salt
1/4 teaspoon freshly ground black pepper
1/8 teaspoon curry powder
1 sprig thyme
creme fraiche for serving
Instructions
In a medium saucepan, heat the olive oil over medium low heat. Add the leeks and pancetta, and cook for about 3-5 minutes, or until the leeks are wilted and the pancetta is fragrant and crispy. Add 3 cups of spinach, lentils, chicken broth, salt, pepper, curry powder and thyme, and bring to a boil. Season with salt and pepper, adjusting to taste if necesssary. Retrieve thyme stem if necessary and discard. Carefully pour the soup into a blender (work in batches if necessary, depending on the capacity of your blender bowl), add remaining fresh spinach, and blend until creamy.
Serve immediately with a dollop of creme fraiche.
Notes
I'm all for convenience, especially when making a quick soup such as this. I love having cooked lentils from Trader Joe's on hand. I'll throw it into many dishes, and in this soup, it's wonderful.