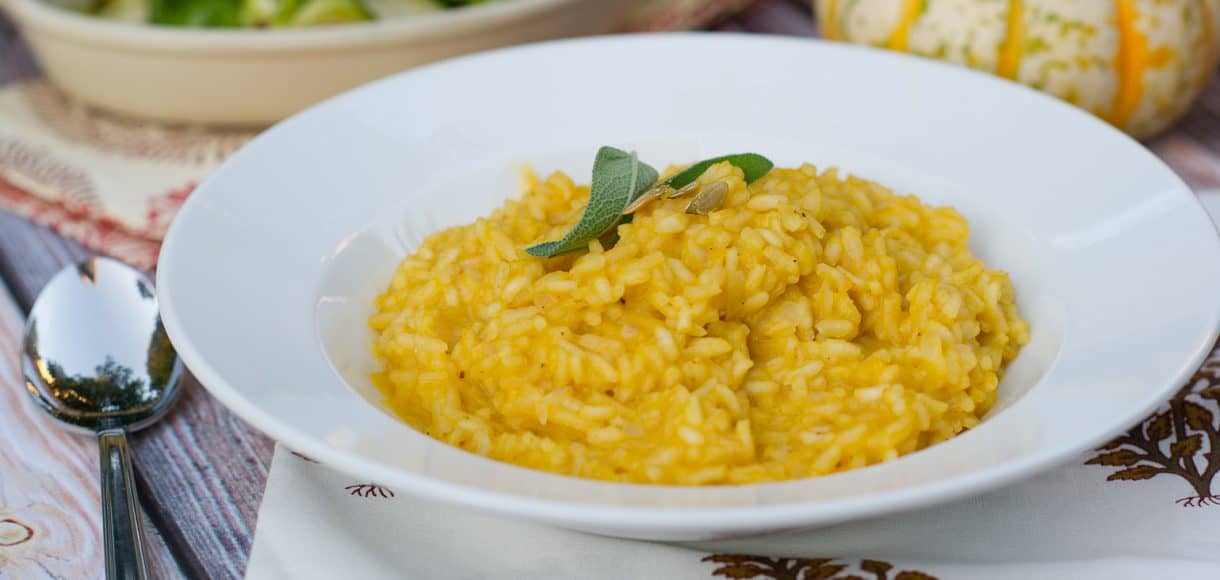 Spiced Pumpkin Coconut Risotto
I had every intent to take a nap this morning. Not that I ever indulge in that sort of thing. But you see, I woke before dawn and am sitting on a plane headed to Los Angeles. Dawn is breaking in growing streaks of pink…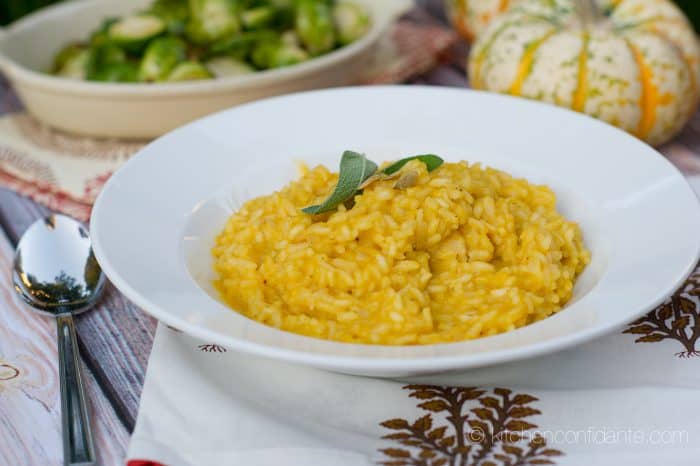 Spiced Pumpkin Coconut Risotto

I had every intent to take a nap this morning. Not that I ever indulge in that sort of thing. But you see, I woke before dawn and am sitting on a plane headed to Los Angeles. Dawn is breaking in growing streaks of pink and amber in my miniature window, the passengers around me snuggled down under jackets and scarfs. I know I should do the same, since I have a long (and exciting) day ahead. Instead, I write.
Time is a commodity, and this week was a lesson in how precious little 24 hours gives us in a day. As we turn the corner to the new week ahead, I realize that Thanksgiving will be here before we know it. I laughed when the holiday lights were hung a few weeks ago, but now I'm glad that is done. A flip of the switch will make it the holidays.

For now, I will savor autumn, and its warmth of flavors. I'm still cooking with pumpkins, infusing them with heat from savory spices. Its sunrise hue colors my Spicy Pumpkin Coconut Risotto, and it provides warmth from within. Happy weekend, everyone.

Spiced Pumpkin Coconut Risotto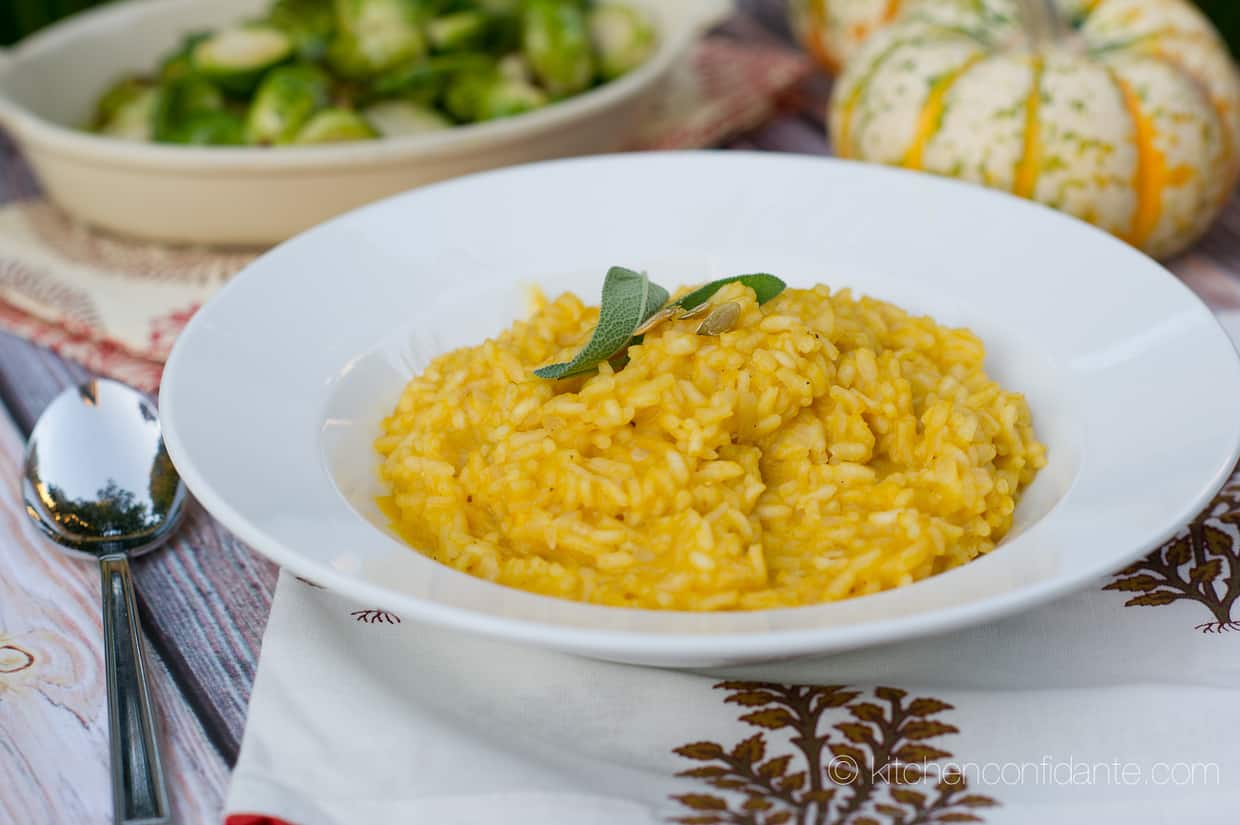 Print Recipe
Ingredients
1 sugar pumpkin*
1 tablespoon olive oil, plus extra for roasting
1 tablespoon butter
1/2 cup finely diced onion
1 teaspoon grated ginger
1/2 teaspoon cumin
1/2 teaspoon coriander
Pinch of cinnamon
2 sage leaves, finely chopped
1/2 teaspoon red curry paste
Kosher salt and freshly ground black pepper
1 cup Arborio rice
1/2 cup white wine
4-5 cups chicken stock
1/4 cup light coconut milk
Squeeze of lime juice, optional
Instructions
Preheat the oven to 375 F. Line a baking sheet with foil. Slice pumpkin in half, remove seeds and strings, and drizzle open sides with a little olive oil. Place face down on baking sheet and roast for about 40 minutes, or until the pumpkin is fork tender. Scoop the pumpkin out and set aside.
In a deep sided sauté pan over medium low heat, heat the olive oil and melt the butter. Add the onions and ginger and cook gently, until translucent. Add the rice and stir, allowing the butter and oil to coat the grains until they glisten. Add the pumpkin and the spices, stirring well. Gently pour in wine and cook, stirring periodically.
When the wine is absorbed, add a cup of the chicken stock, and continue incorporating the stock until the rice is fully cooked and the stock is all used, about 30 minutes. Stir in the coconut milk and season to taste with salt and pepper. If you like, give it a light squeeze of lime juice before serving.
Inspired by Spiced Coconut-Red Lentil Soup, Cooking Light, 2008.