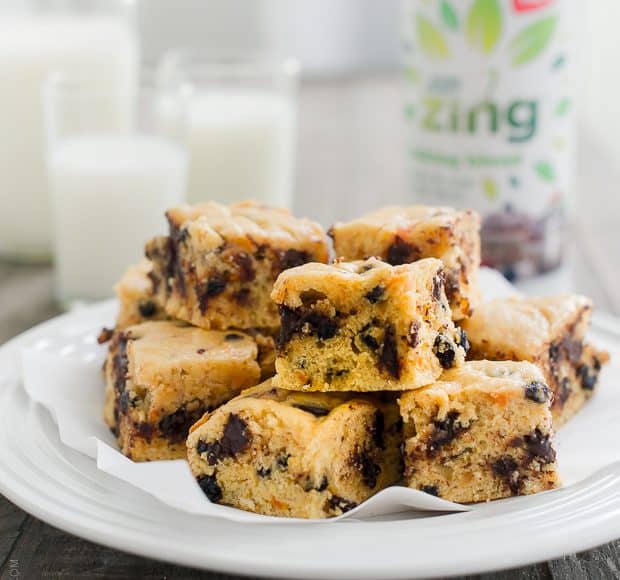 Sweet Potato Blondie Bars
One of the best things about fall is that once the baking bug bites, there are all the wonderful fall flavors to explore. And right now, I'm obsessed with all things sweet potato. If you love sweet potatoes as much as I do, there's…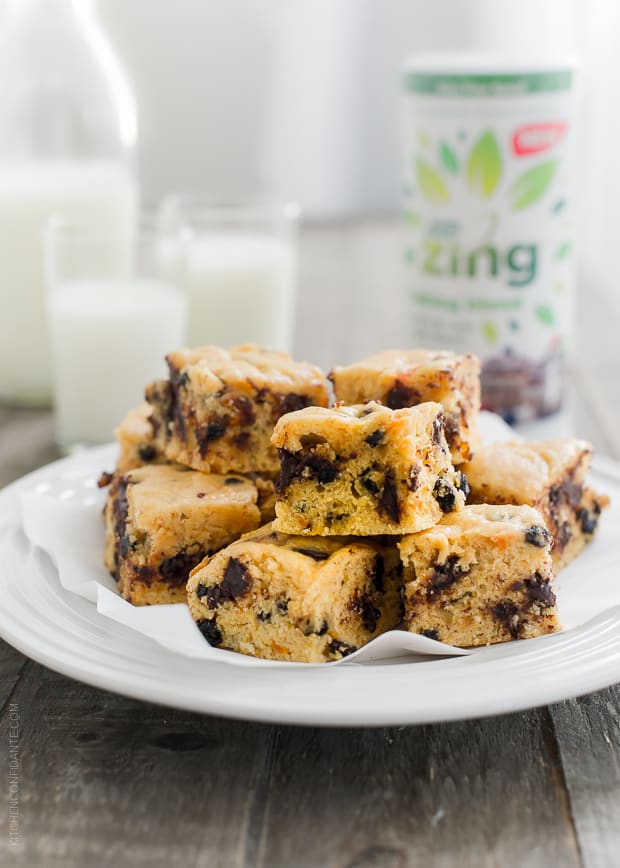 Sweet Potato Blondie Bars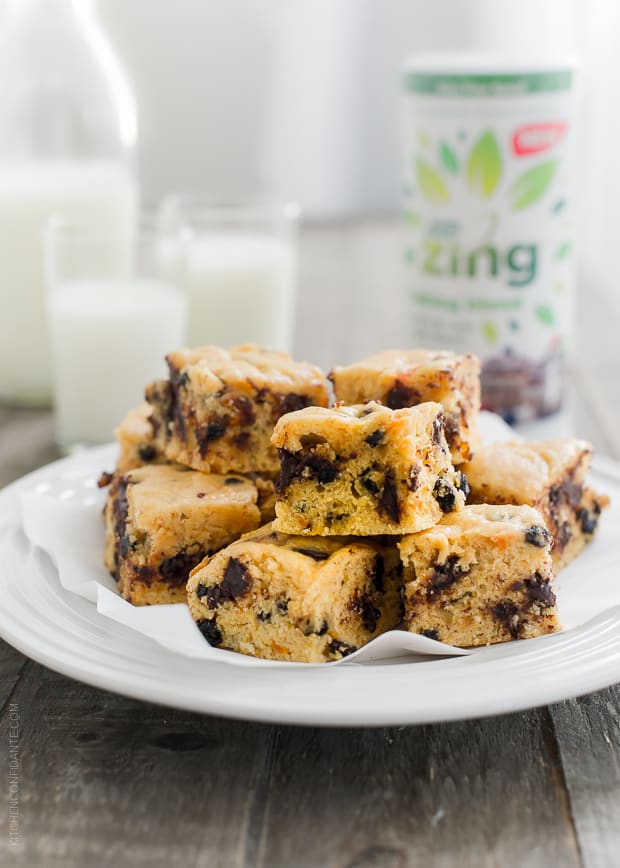 One of the best things about fall is that once the baking bug bites, there are all the wonderful fall flavors to explore. And right now, I'm obsessed with all things sweet potato. If you love sweet potatoes as much as I do, there's no reason to wait until Thanksgiving! I've been putting them in just about everything: bread, cakes, cookies and pretty much anything that could use a taste of autumn. So why not blondies?
Sweet potatoes are already loaded with nutrients and helps to make treats a little bit healthier, but baking with Born Sweet® Zing™ Baking Blend makes it easer to enjoy all the baked goodies we are craving once the cooler weather arrives. The unique combination of stevia leaf extract and cane sugar makes it ideal for baking, and what I especially love is that it adds a flavor that works with all kinds of baked treats! And with fewer calories per serving, these are blondies that I would actually eat for breakfast!
If you've never baked with roasted sweet potatoes, it's easier than you think. Of course, you can roast the sweet potatoes in the oven, but between you and me, I think the microwave is quicker and simpler. Simply poke a few holes in the sweet potatoes with a fork, and let the microwave do its work – about 5-8 minutes on high should do, or if your microwave has the baked potato function, even better. Once the sweet potatoes are tender to the touch, simply half, scoop out the flesh from the skin, and mash.
With the sweet potatoes, these blondie bars are sweet and almost pumpkin-like, and mixed with chocolate chips and currants, it's a fall treat you can totally indulge in!
What kind of treats will you bake using Born Sweet® Zing™ Baking Blend?
An autumn treat you can enjoy with less guilt!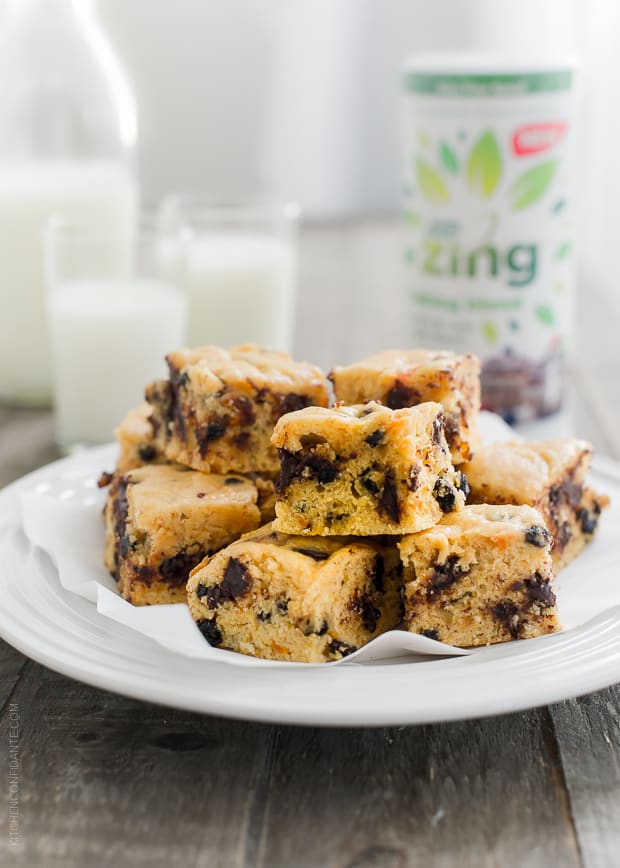 Print Recipe
Ingredients
1 1/3 cups all-purpose flour
1 1/4 teaspoons baking powder
1/8 teaspoon salt
1/3 cup butter, room temperature
1/2 cup Zing™ Baking Blend
2 large egg
1 teaspoon vanilla extract
3/4 cup mashed sweet potatoes (about 1 small sweet potato)
1/2 cup semi-sweet chocolate chips
1/2 cup currants
Instructions
Preheat the oven to 350° F. Prepare an 8×8 pan, lining it with parchment paper and spraying with cooking spray.
Sift flour, baking powder, and salt; set aside.
In a mixing bowl, cream butter and Zing™ Baking Blend until light and fully. Add eggs, one at a time, mixing thoroughly with each addition. Add vanilla extract and mashed sweet potatoes and mix thoroughly.
Add the flour mixture and stir until just combined. Mix in chocolate chips and currants.
Spread in prepared pan, smoothing top with a spatula. Bake for 20-30 minutes or until an inserted toothpick is clean.
Cool on a wire rack, then cut into squares. Store in an airtight container for up to a week.