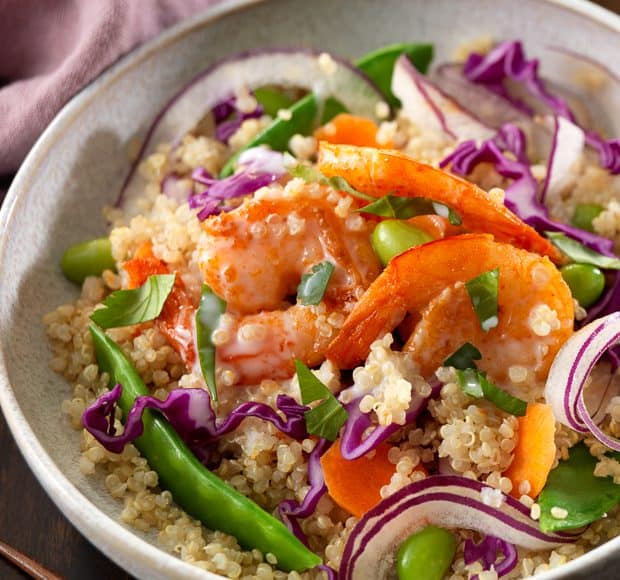 Thai Shrimp and Coconut Quinoa Bowl and More One Bowl Meals
Photo courtesy Stephen Hamilton. I'm not sure how things work in your house, but I'm a one woman show. Let's say it's 4 o'clock and you are starting to get that familiar feeling. You're not quite starving, but there are some people in the house…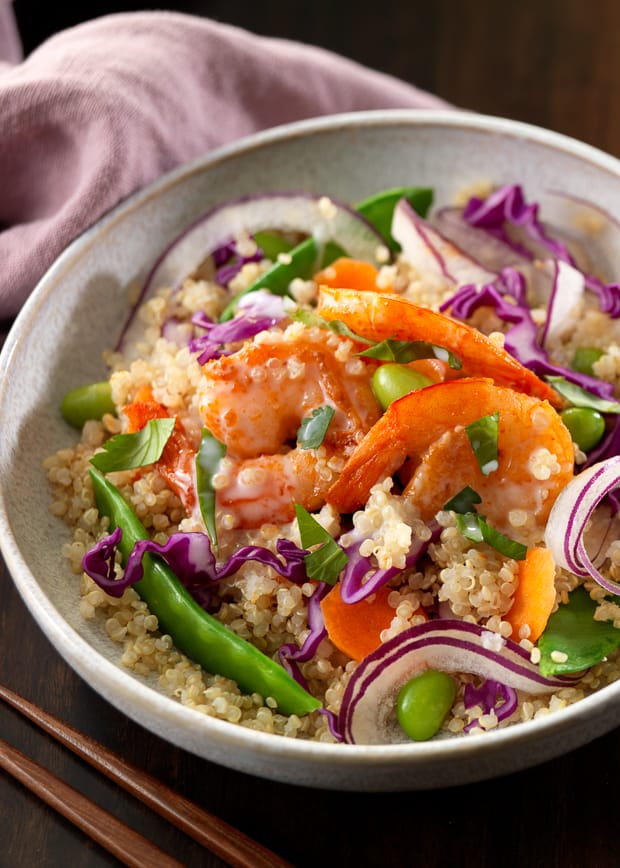 Thai Shrimp and Coconut Quinoa Bowl and More One Bowl Meals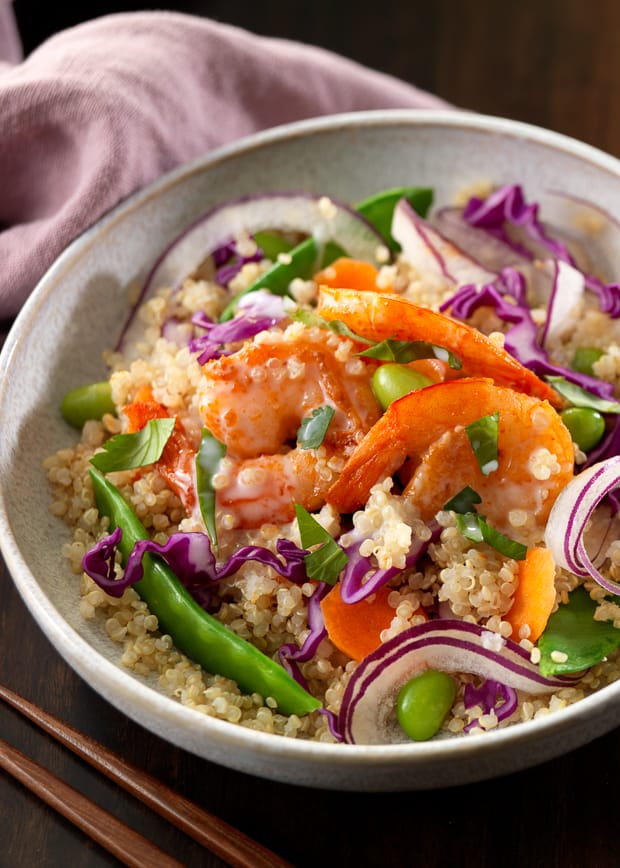 Photo courtesy Stephen Hamilton.
I'm not sure how things work in your house, but I'm a one woman show. Let's say it's 4 o'clock and you are starting to get that familiar feeling. You're not quite starving, but there are some people in the house who get hangry faster than the others. It's time to get moving on dinner. What do you pick? The recipe that dirties up every pot and pan in the kitchen? If it's a normal night, the answer is probably no, because guess who cooks it all and cleans it all up?

You got it.
For those days, simple is best and one bowl meals have become more and more popular as a "thing." I feel as though I may overuse the word simplicity when I write to you, but truly, anything that can be simpler without sacrificing flavor is a very good thing.
I embraced this concept when I recently wrote the article Back to Basics: One Bowl Meals for the latest issue of Who's Hungry? Magazine. I loved sharing recipes such as this Thai Shrimp and Coconut Quinoa Bowl, my favorite Açaí Berry Bowl, Soba Noodle & Chicken Bowl with Spicy Peanut Sauce, Summer Corn and Barley Bowl, and a Coconut Tapioca Pudding Bowl – all of which were beautifully photographed by the talented food photographer and publisher of Who's Hungry?, Stephen Hamilton.
The Spring 2015 issue is gorgeous and features a focus on the basics, and I am honored to be part of it, along with talented chefs and writers such as Chef Rick Bayless, Hank Shaw, and Shelley West. Each article is captured gorgeously through Stephen's lens.
So let's keep it simple. Please join me and find the recipe for Thai Shrimp and Coconut Quinoa Bowl and More One Bowl Meals on Who's Hungry Magazine.