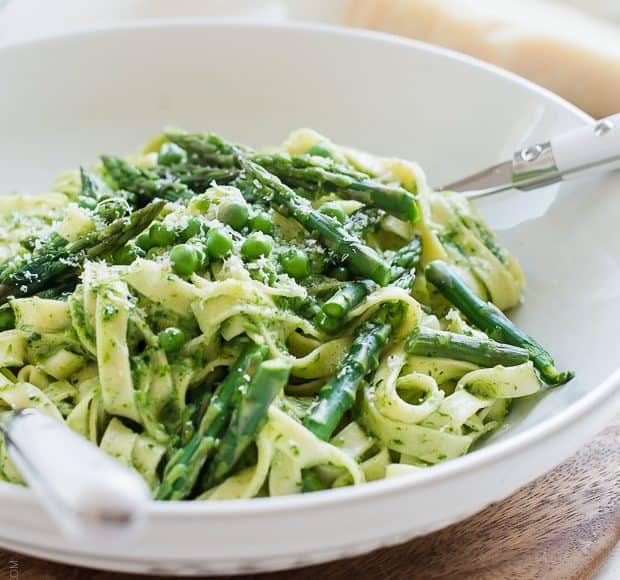 Simple Sundays | Fettucine with Creamy Spinach Sauce, Asparagus and Peas
"It's going by fast, buddy," I confided in my son, as I cuddled him after reading our nightly chapter of Harry Potter (We're on Book 7. Third reading.) I wasn't talking about the books, but he would have understood, either way. Each night, for years,…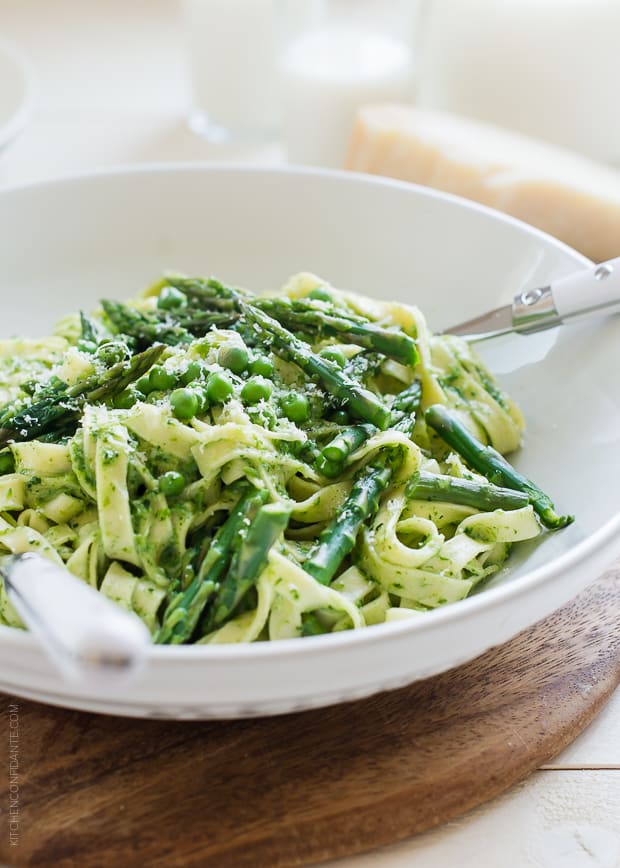 Simple Sundays | Fettucine with Creamy Spinach Sauce, Asparagus and Peas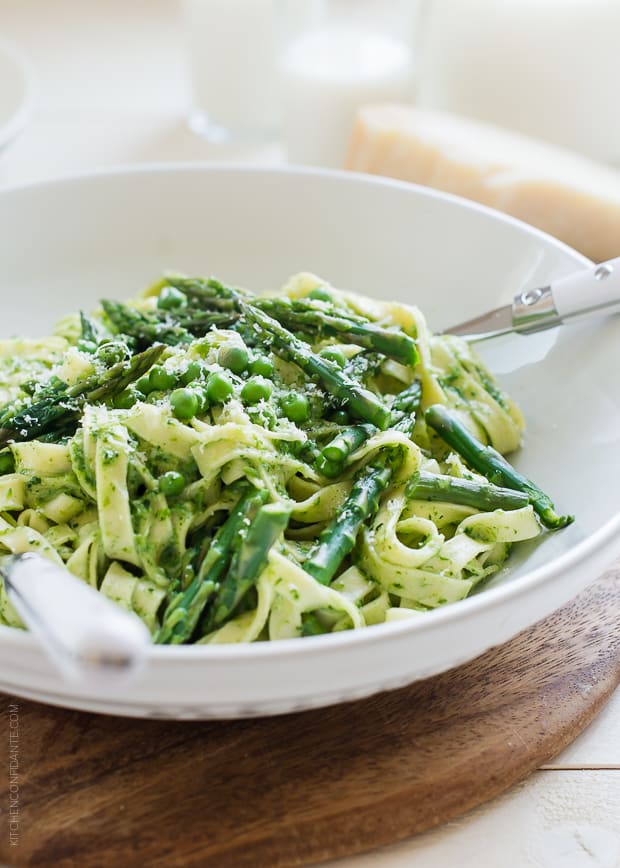 "It's going by fast, buddy," I confided in my son, as I cuddled him after reading our nightly chapter of Harry Potter (We're on Book 7. Third reading.) I wasn't talking about the books, but he would have understood, either way.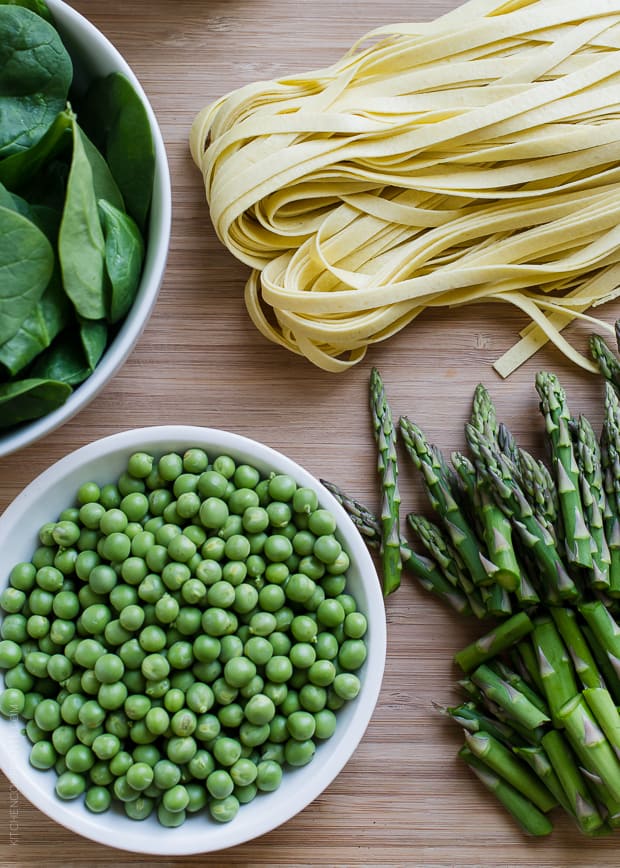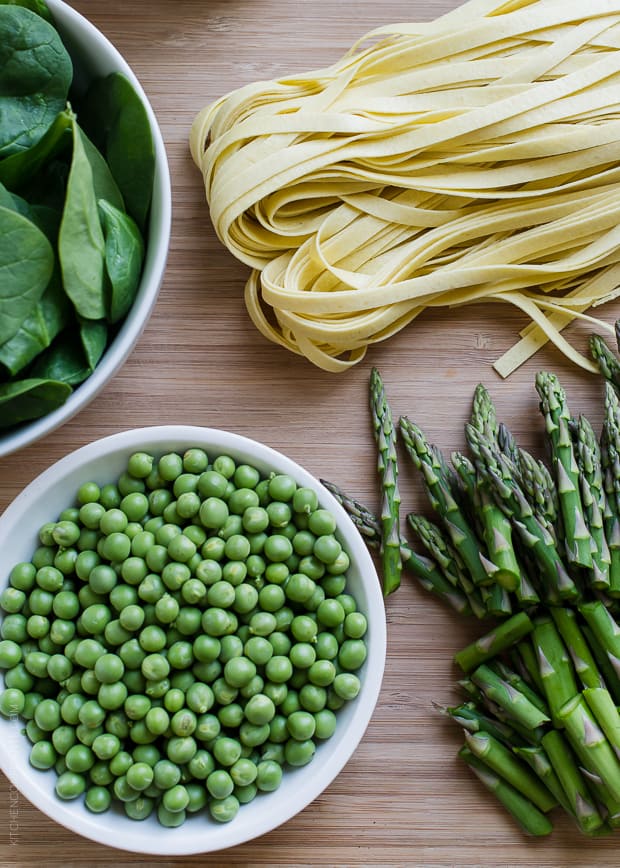 Each night, for years, we have read from the series, Harry, Ron and Hermione growing up, years flying by with each flip of the page. And I realize more and more that the same is so true for my own little witch and wizard.
We were laughing over old photos earlier that evening, and while I wistfully saw little toddler versions of my kids, remembering birthday parties and trips to the snow, my son noticed that I looked different, too. "You look like a kid, mommy!" Well, hardly. But yes. Younger.
It's going by fast.
It makes me want to slow down dinners – that precious time together, all of us. I feel lucky that we can eat dinner together each night, but lately I have felt like the dinner pace has been speeding up, a race to the finish line, where dessert is meeting them on the podium.
There's one good thing about pasta – it takes time to twirl.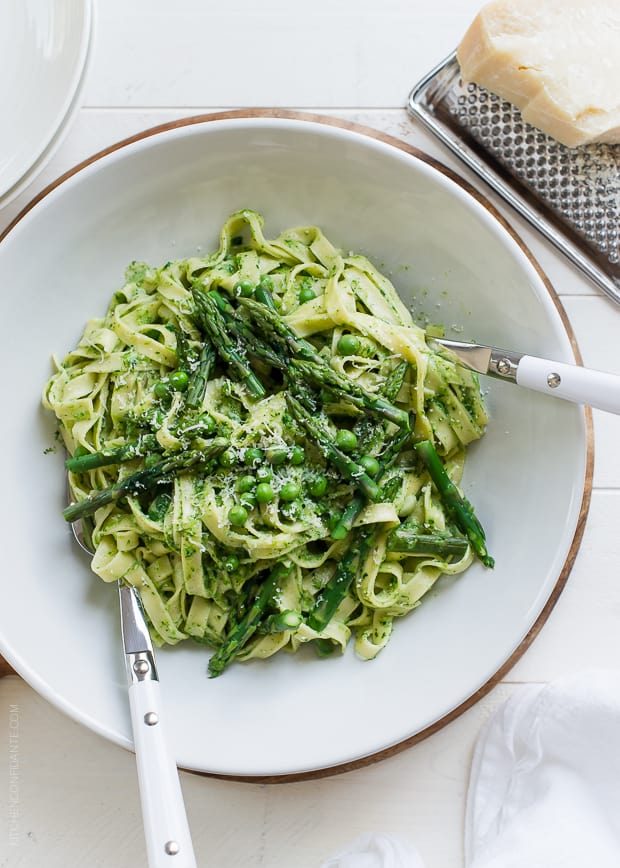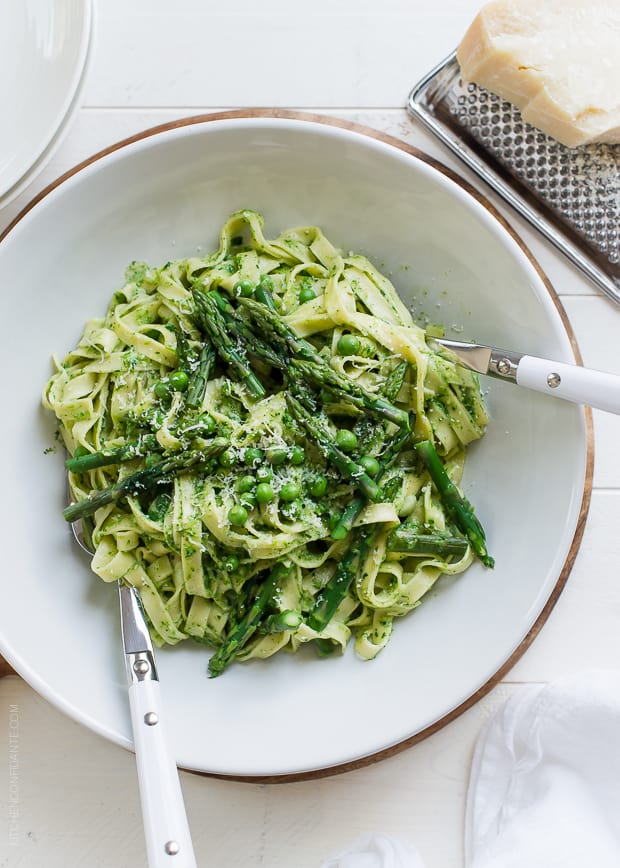 Creamy Fettucine with Creamy Spinach Sauce, Asparagus and Peas – it's sure to draw the family to the table with its kid-friendly noodles, the mama-friendly sauce that delivers a good helping of spinach, and the season's tender asparagus and peas. I recently shared this recipe on SheKnows.com, and I hope you join me with forks at the ready to twirl.
Please join me and find the recipe for Fettucine with Creamy Spinach Sauce, Asparagus and Peas on SheKnows.com.
More Spring Whimsy
Before we say farewell to spring, I thought you also might want to check out these flower-shaped Phyllo Yogurt Fruit Tarts. They're a sweet way to enjoy the lovely berries in the market!Find this and more spring-themed treats and snackson SheKnows.com.
Disclosure: This post is part of a collaboration with SheKnows. Sponsored posts such as these help behind the scenes at Kitchen Confidante. Thank you so much for supporting brands that matter to me and making my blog a part of your day!