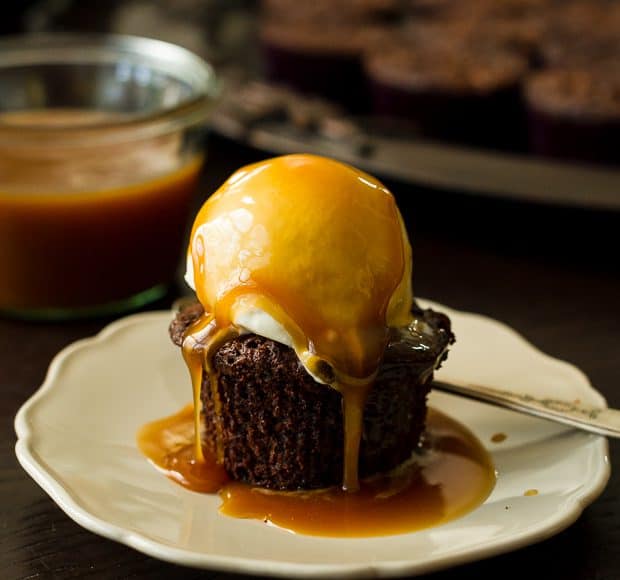 Simple Sundays | 10 Minute Microwave Salted Caramel Sauce
My caramel mania culminated in a life changing discovery last week. As much as I now adore making caramel candies, the process of making a caramel sauce has been a bumpy road. There have been, I admit, some disasters scattered here and there amid the…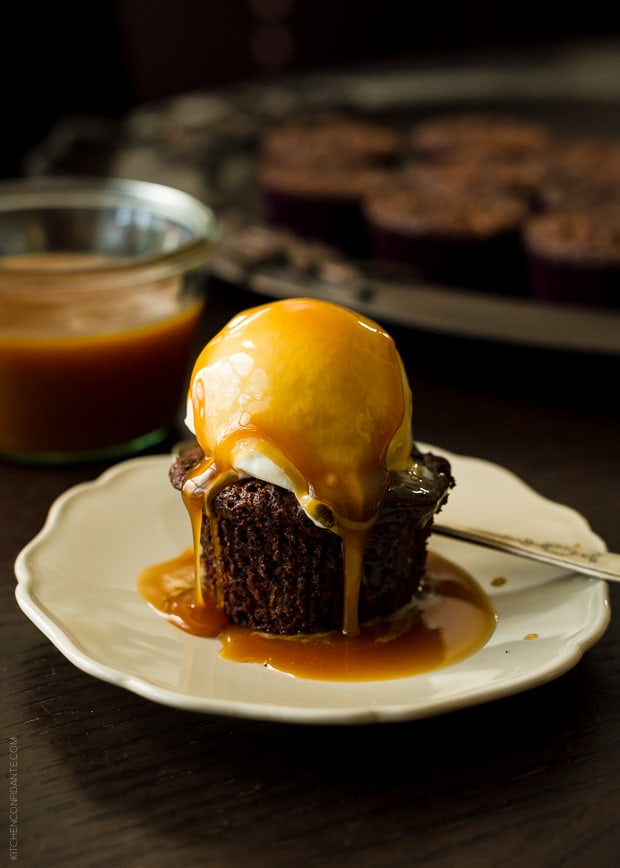 Simple Sundays | 10 Minute Microwave Salted Caramel Sauce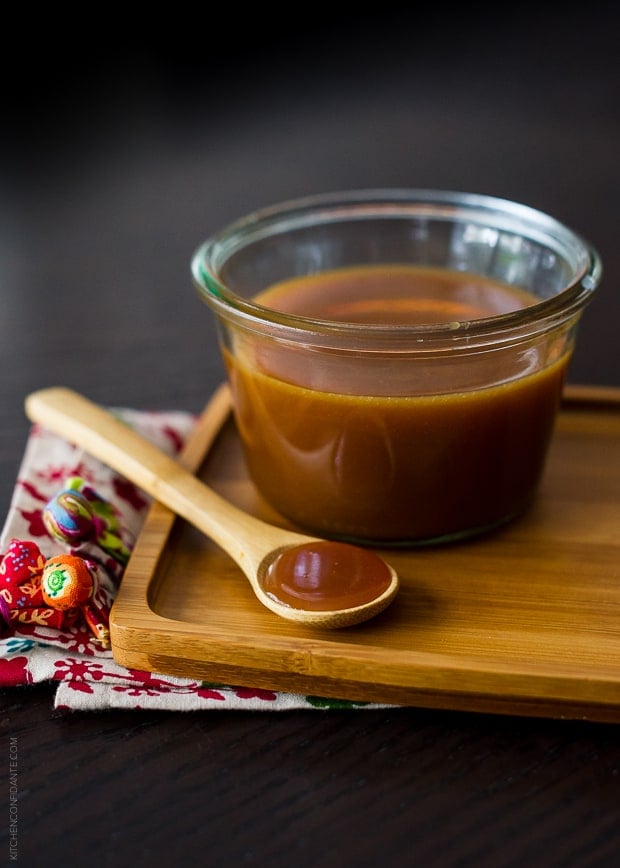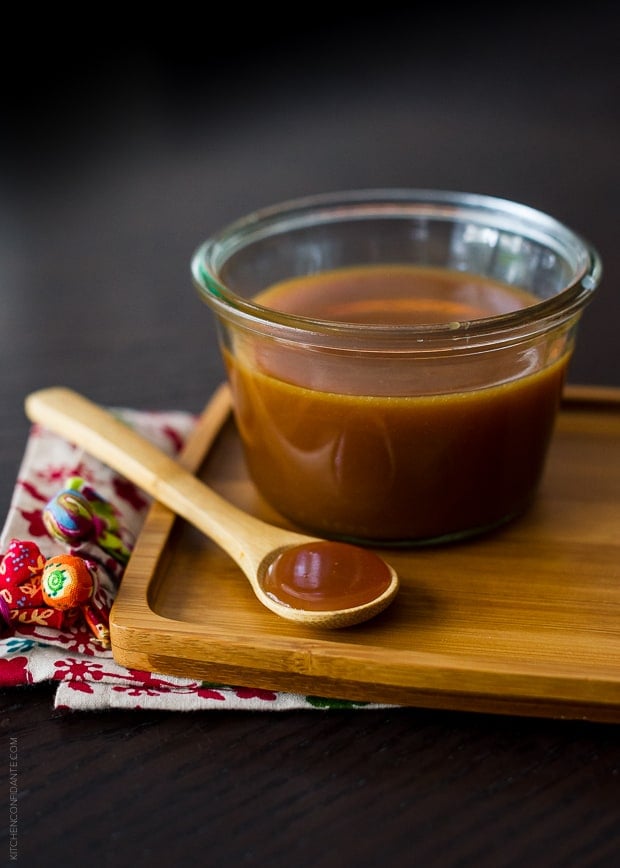 My caramel mania culminated in a life changing discovery last week. As much as I now adore making caramel candies, the process of making a caramel sauce has been a bumpy road. There have been, I admit, some disasters scattered here and there amid the proud successes. So when I stumbled upon the concept of making caramel sauce in the microwave in virtually half the time, I knew I had to try it!
Let's keep this short and sweet: if you have a microwave, you can make a decadent caramel sauce in 10 minutes. No need to dig out the candy thermometer from your drawer of messy kitchen tools. No need to worry if your saucepan is squeaky clean. No need to decide: am I going to use the dry or wet method? It's so simple, I am tempted to never go back to the traditional method again!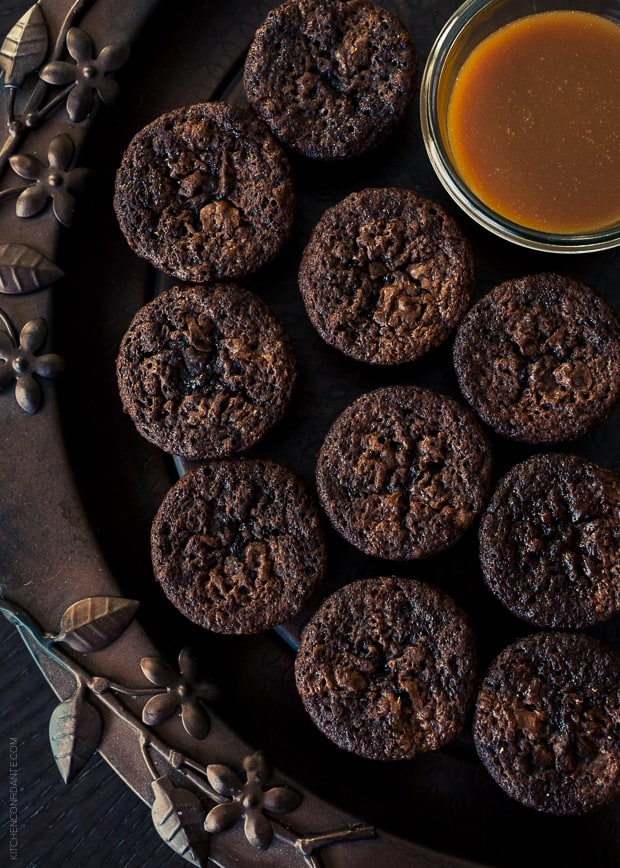 I happened upon the microwave method when I was reading The Kitchn, who prompted me over to Ali from Gimme Some Oven. I tried it immediately – Ali's directions were seamless, ushering me to an aha moment that will forever change the way I think about both microwaves and caramel.
Spooned over a brownie sundae, the result was simply amazing. The only thing I tweaked in the sauce was swapping out corn syrup for sugar cane syrup and by adding a good smidge of fleur de sel, for that salty sweet taste I adore. Other than that, all I can say is it's so simple, it almost seems like magic.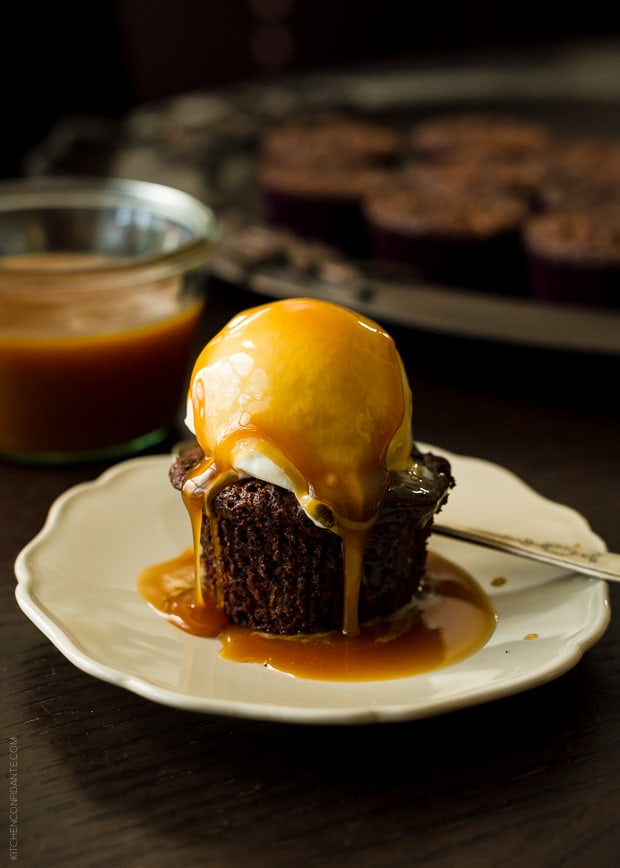 10 Minute Microwave Salted Caramel Sauce
Please visit Ali at Gimme Some Oven for step by step photos and instructions. She explains it much better than I do!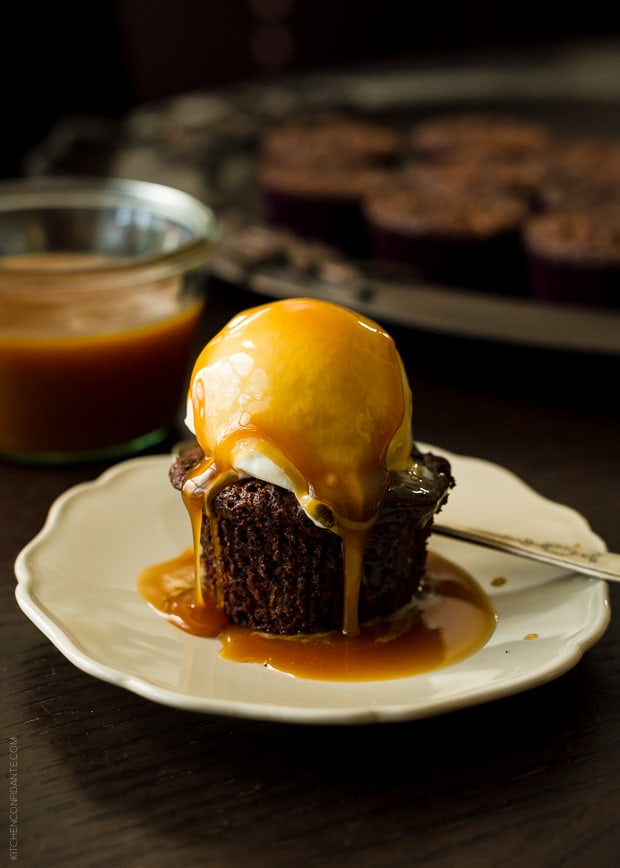 Print Recipe
Ingredients
1 cup granulated sugar
2 tablespoons sugar cane syrup
2 tablespoons water
1/4 teaspoon lemon juice
1/2 cup heavy cream, heated
1/2 teaspoon vanilla extract
1 tablespoon butter, softened
1 teaspoon salt (ideally fleur de sel)
Instructions
In a measuring cup or small microwavable bowl, whisk together the sugar, sugar cane syrup, water and lemon juice. Place in the microwave and cook on high for about 5 minutes, or until the liquid turns a light golden color. Take care not too over cook as it can quickly overcook and burn.
Remove the syrup from the microwave and place it on a stable surface such as a kitchen towel. Let it sit for 3-5 minutes; the color will deepen to a rich shade of amber as it rests.
Whisk in 1 tablespoon of the heavy cream, stirring continuously as it froths. Continue to slowly add the heavy cream in a very slow stream, whisking all the while, until all the heavy cream has been incorporated. Finally, stir in the vanilla, butter and salt.
Allow the caramel sauce to rest to thicken to your desired consistency. If not using immediately, store in a glass jar in the refrigerator. You can reheat it in the microwave oven in 20 second increments before using again. The caramel sauce should keep for about 2 weeks.