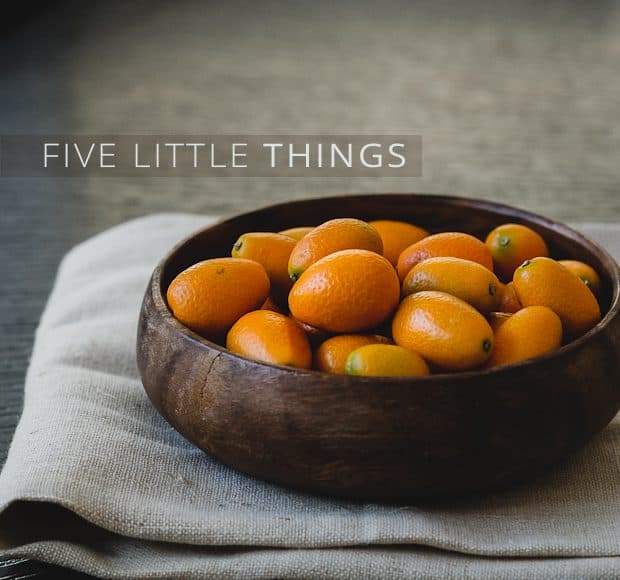 Five Little Things
Five little things I loved this week: 1. Kumquats Sweet and sour. I am obsessed with kumquats, and now that it's Friday, ready for a fresh glass of the cocktail I shared. I also want to try Emily Luchetti's Candied Kumquat Almond Cake and Alanna…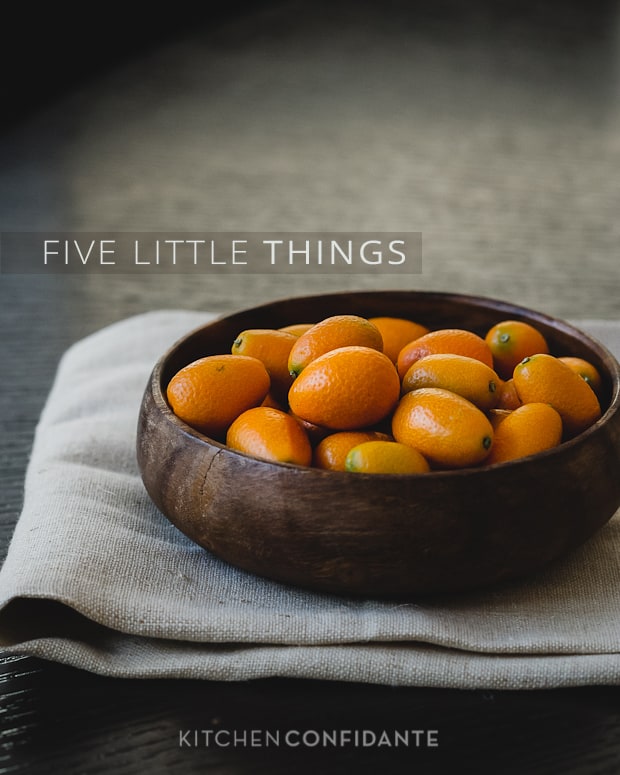 Five Little Things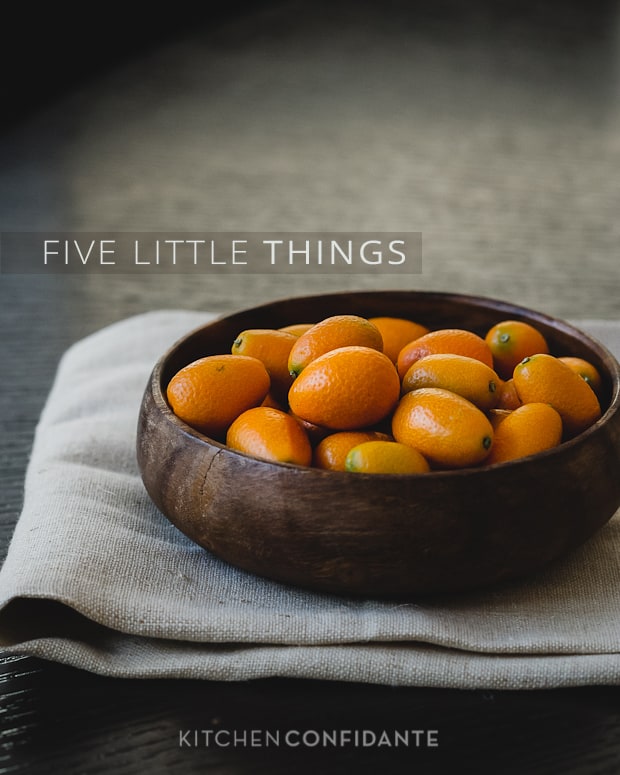 Five little things I loved this week:
1. Kumquats
Sweet and sour. I am obsessed with kumquats, and now that it's Friday, ready for a fresh glass of the cocktail I shared. I also want to try Emily Luchetti's Candied Kumquat Almond Cake and Alanna Taylor-Tobin's Rustic Citrus Almond Tart.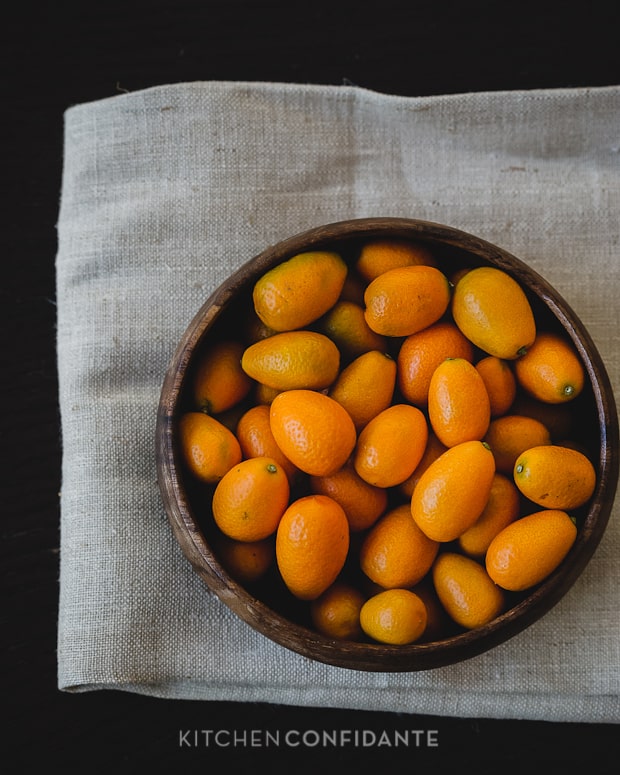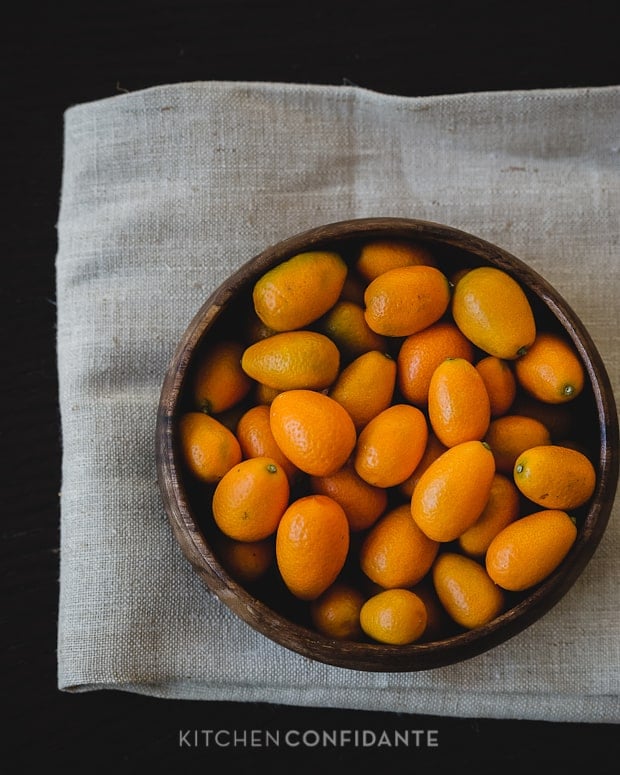 2. Easy as Pie
Pies have been on my mind lately. Perhaps it's the tease of spring and summer fruits, knowing that soon, the markets will be brimming with a bounty of berries and stone fruits, all begging to be blanketed between buttery pie crusts, and topped with a scoop of vanilla speckled ice cream. My friend Lindsey at Hot Polka Dot recently published a wonderful How To on the perfect pie crust. I hope you find it as useful as I did.
3. Life after Google Reader
You may have heard by now that not too long from now, Google Reader will be a thing of the past. If you are wondering what to do with your list of favorite reads, do not worry! Two of my favorite RSS readers make it simple.
I'm mentioned to you before how I'm a big fan of Feedly. I just love it. They have been anticipating the change; here is how you can easily make that transition from Google Reader to Feedly.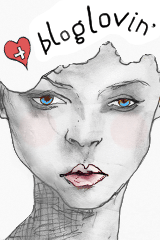 My other favorite way to keep up with blogs is BlogLovin. The interface is definitely different, and it lacks some of the bells and whistles that Feedly offers, but it's still a pleasant way to keep up with my favorite blogs. And of course, you can find me there!
4. Whimsy
I recently was contacted by April at Catching Fireflies, a store that has oodles of fun and quirky products, sure to make you stop and smile. I personally like their Green Gift Ideas – there's lots of eco friendly gifts, from reusable bags to up cycled products. They are offering one of my readers a $43 virtual gift certificate (Why the odd number? Because they're fun that way!) so you can pick out your favorite item! Isn't that fun?
They're also happy to offer my readers a discount at catchingfireflies.com when you use the coupon code: CONFIDANTE for 20% off your purchase (valid until 4.22.13).
Thanks to Catching Fireflies for this cute giveaway, details will be at the end of this post.
5. Hi Neighbor
Mr. Roger's birthday was on March 20th, and if you're from my generation, chances are he was like another parent to you. I spent many afternoons with him in the Land of Make Believe, anticipated with great eagerness his field trips outside his little on set house (anyone remember when he showed us how crayons are made?), and even was mesmerized by his sand table. The awesome author, John Green, compiled this wonderful video of 35 Facts About Mr. Fred Rogers for Mental Floss. Please watch it and join my generation for a walk down memory lane. You may even learn a fun fact or two about how special Mr. Rogers was…but then, of course, that won't come as a surprise.
Happy Friday, everyone! I'm glad you're my neighbor :)
Giveaway
I would love for you to win a $43 Catching Fireflies Virtual Gift Card! Good luck!
This giveaway is now closed. Congratulations to MaryB for winning!
Ready to enter? Here's how:
Please leave a comment below and share: What is one thing you would like at Catching Fireflies?
Entries/Comments accepted until 10 pm Pacific, Wednesday, 27 March, 2013.
One winner will be randomly selected end of day 28 March, 2013 and notified by email.
A code to your virtual gift card will be emailed for your immediate use.
Disclosure: I was not compensated to write this post or host this giveaway. Gift certificate to Catching Fireflies provided by Catching Fireflies. As always, all opinions are my own.