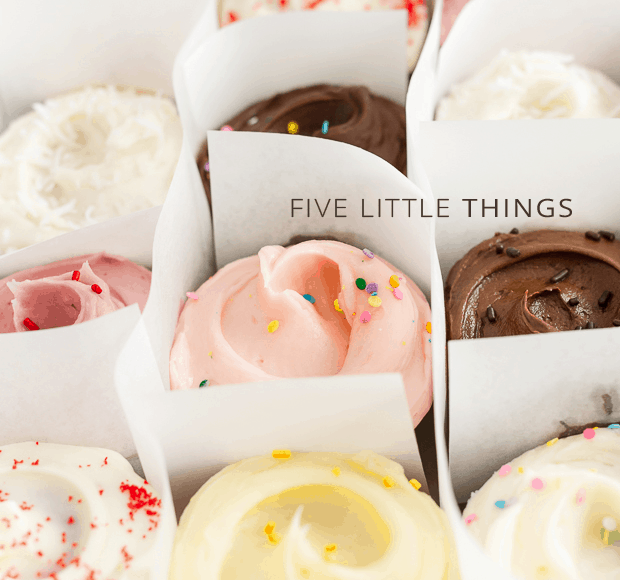 Five Little Things
Five little things I loved this week: Cupcake Therapy I turned another year older this week. But this helped me cope. My sweet family brought home these tempting treats from our favorite Susie Cakes to help me deal with celebrate my birthday. The hardest part…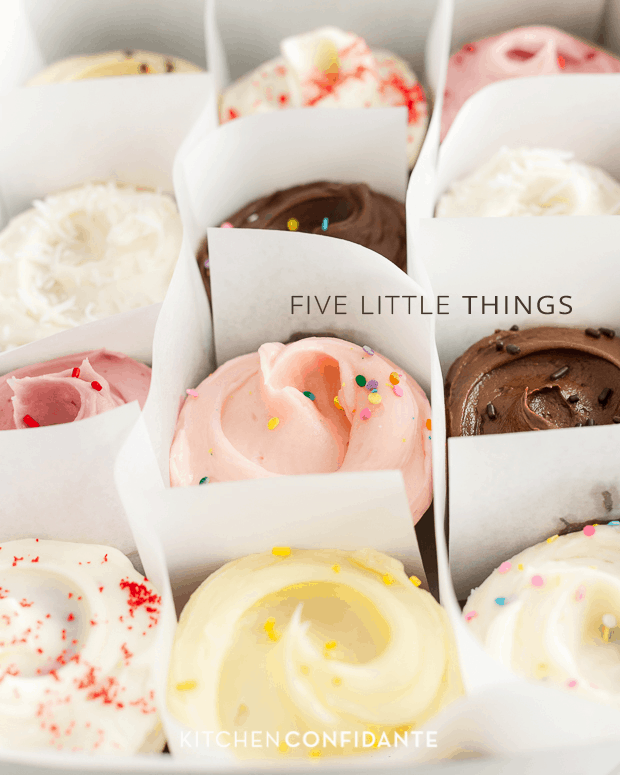 Five Little Things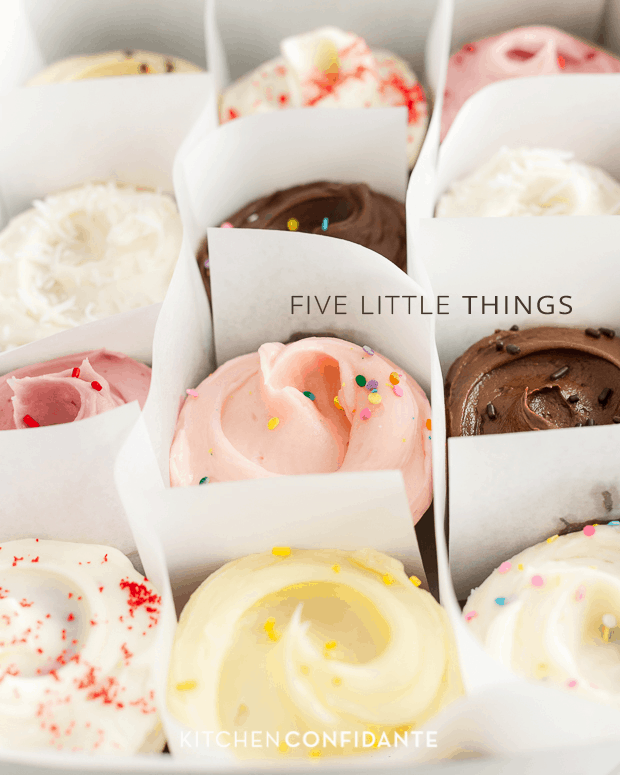 Five little things I loved this week:
Cupcake Therapy
I turned another year older this week. But this helped me cope.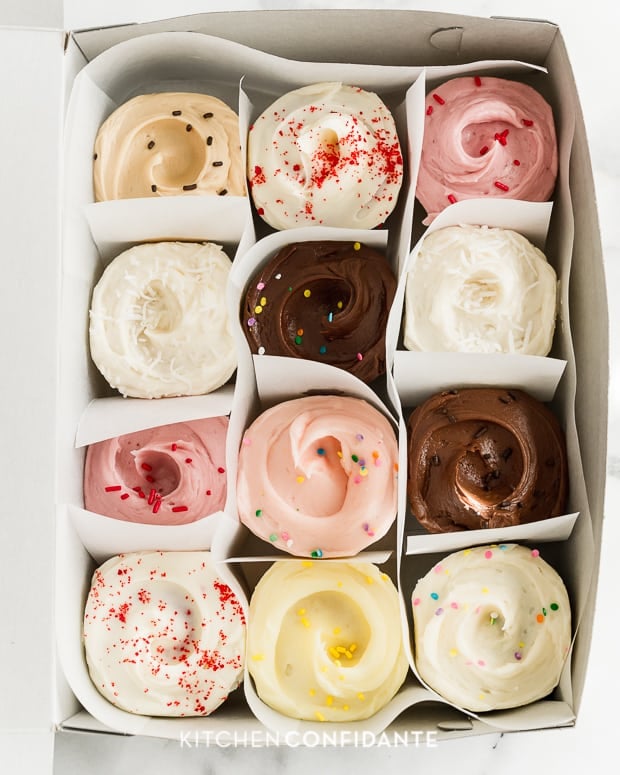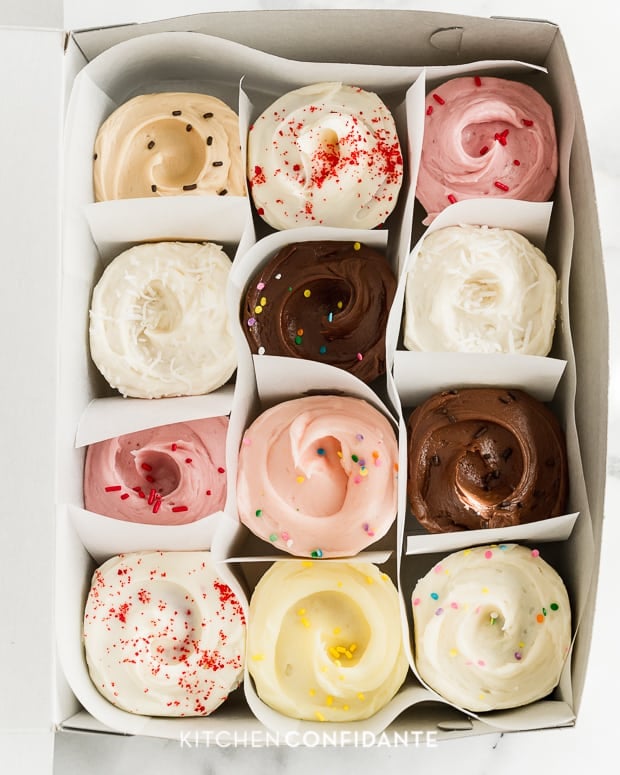 My sweet family brought home these tempting treats from our favorite Susie Cakes to help me deal with celebrate my birthday. The hardest part was picking which one to try! (In case you were wondering, the coconut cake is my favorite).
Afternoon Light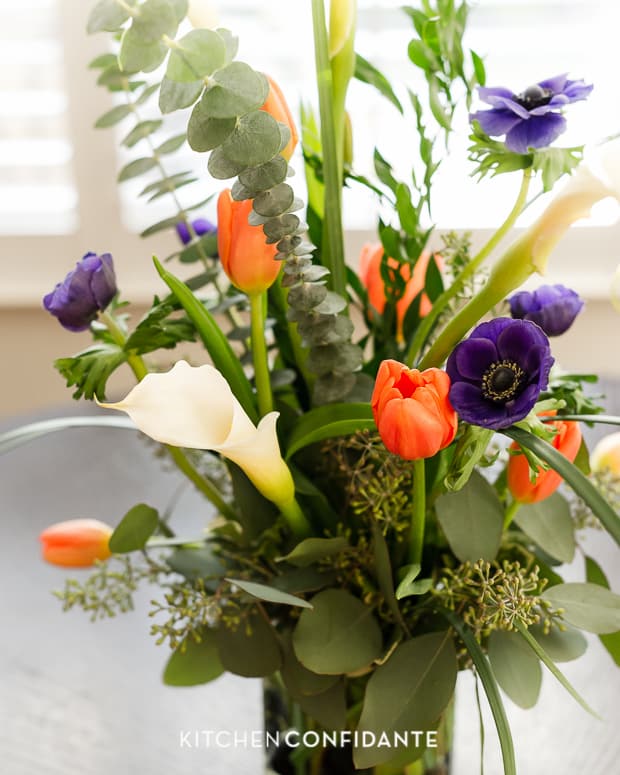 Long summer days mean beautiful light. I just love how they bathe the blooms my thoughtful mother and father in law sent me in radiance each afternoon.
Summer's Bounty
Lest you think I've been living on cupcakes and flowers all week, I have been truly enjoying the bounty of summer. We are still noshing on all sorts of fresh goodies we hauled from the farmer's market over the weekend.

Behind the Scenes at the Food & Wine Classic
I loved how Food & Wine gave exclusive access to some of my favorite photographers at the Food & Wine Classic in Aspen. They brought a beautiful eye to the event, capturing it with such style and perspective. You can find the images here.
Yodel Conversation
I think we should all just yodel throughout the weekend:

Happy Friday, everyone! Give me a yodel and let me know what you're up to this weekend!