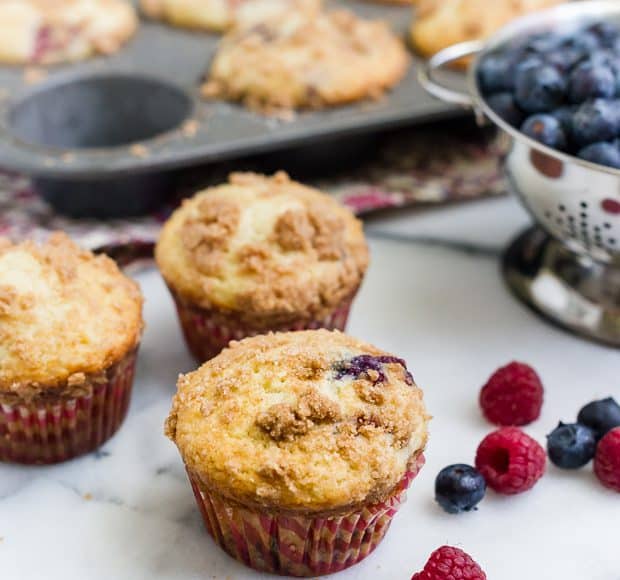 Mixed Berry Streusel Muffins
I'm a creature of habit, some of the time. Which is puzzling, because there is a side of me that loves spontaneity and adventure. If it means following a whim and taking off for a trip without too much notice, I am all for it.…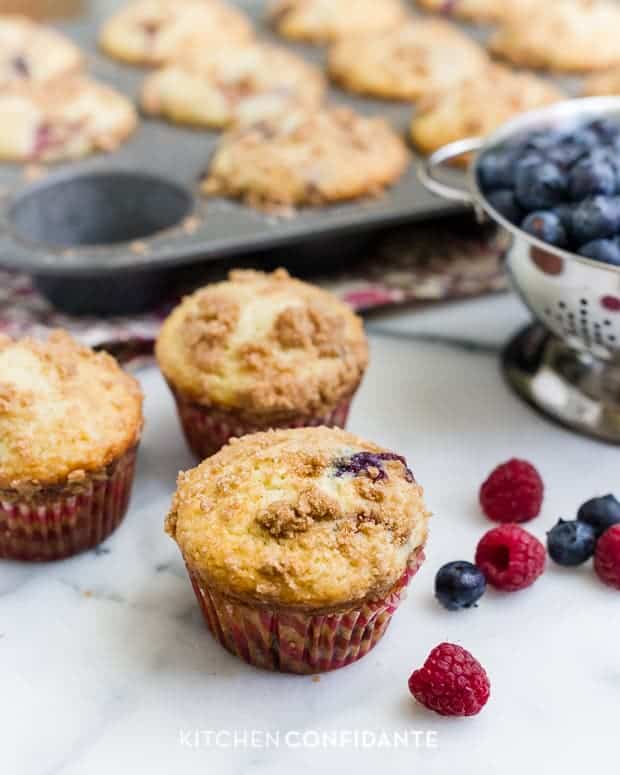 Mixed Berry Streusel Muffins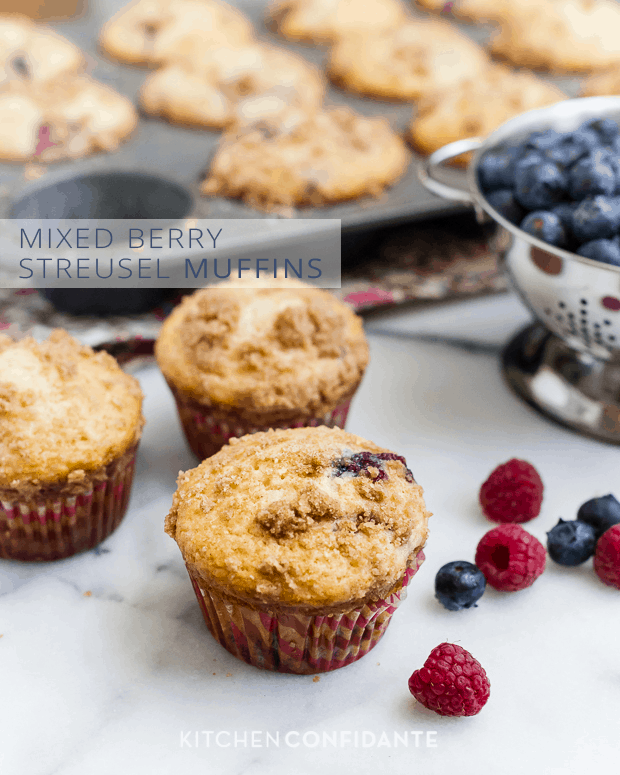 I'm a creature of habit, some of the time. Which is puzzling, because there is a side of me that loves spontaneity and adventure. If it means following a whim and taking off for a trip without too much notice, I am all for it. If it means riding a donkey on a steep and rocky hillside, count me in. Parasailing? Awesome. But rearrange the furniture? I cringe inside.
We are just a few days into the children's summer vacation, and today was the first Monday they had off. My usual routine of waking to beat my 6 am alarm, to review emails and messages in the quiet of the morning, and the mad rush to coax everyone to dress and eat breakfast before school were shelved. It felt strange, not having my usual drill. I felt guilty allowing myself a more leisurely pace. I told myself going in that I would savor their time off, give myself an excuse to perhaps slow down, too. I feel a little crazy for missing a more chaotic routine.
We did rise early over the weekend, though, to head over the bridge to our favorite farmer's market at the Ferry Building. The promise of stone fruit and figs and sweet berries lured us out of bed. Well, at least, it coaxed my husband and I to rise early. The children needed a little more convincing. But once we were at the market, the whining ceased. The bounty of summer cheered them up as they sampled and selected the best pluots, the fuzziest peaches, and the plumpest blueberries.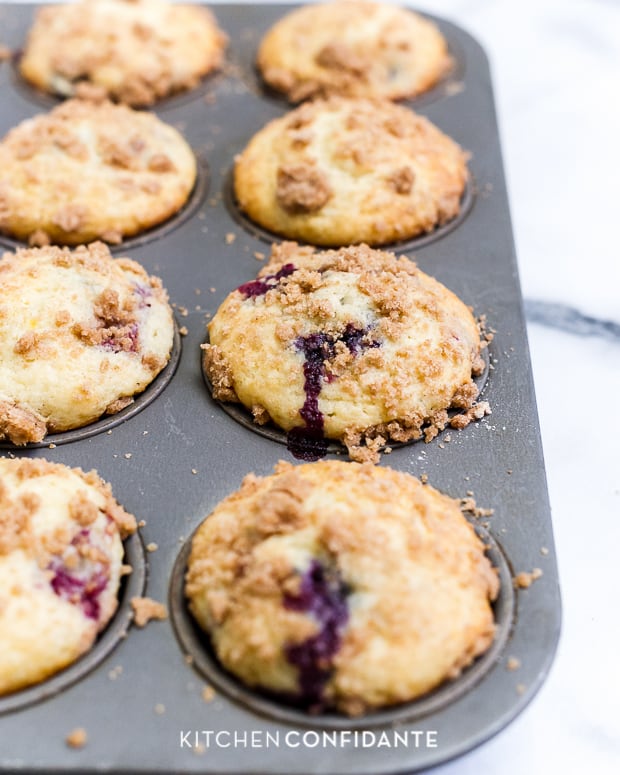 It's easy to go a little crazy at the markets when the fruit is this good. If you're like me and have a little more berries than you can handle, these Mixed Berry Streusel Muffins are a delicious way to enjoy your market haul. If every weekend were full of these sweet gems, this is a morning routine I can definitely get used to.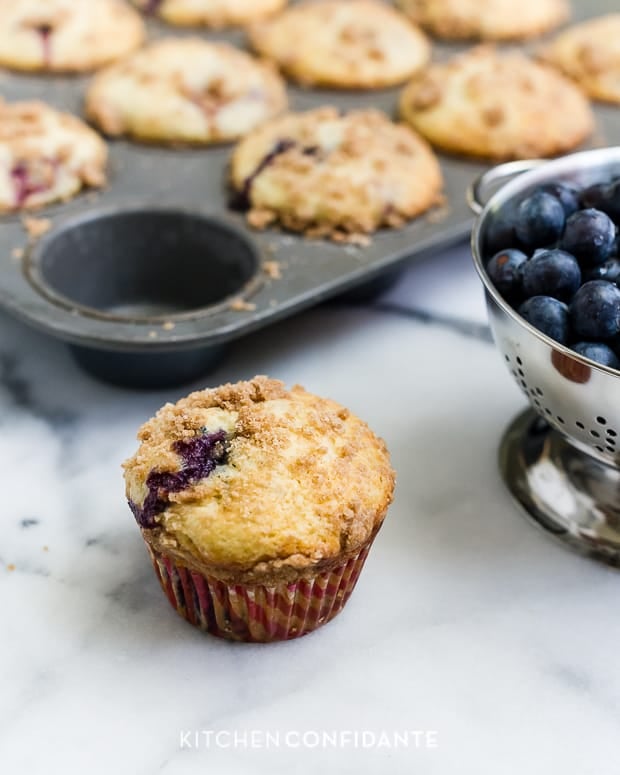 I am sharing these Mixed Berry Streusel Muffins on Wayfair.com and hope you enjoy it! The recipe can be found on Wayfair.com here.
Mixed Berry Streusel Muffins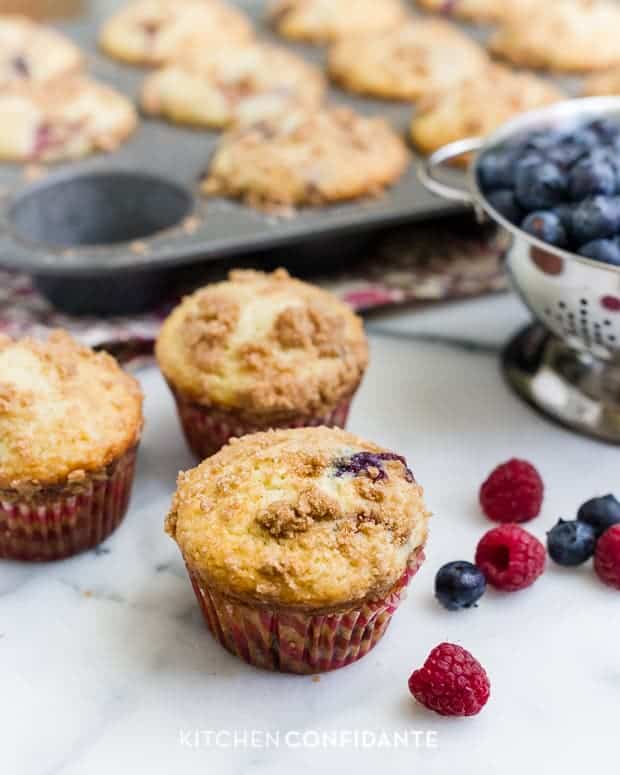 Print Recipe
Ingredients
Instructions