Five Little Things
Five Little Things I loved the week of July 27, 2018: zucchini recipes, reunions, skydiving, and more!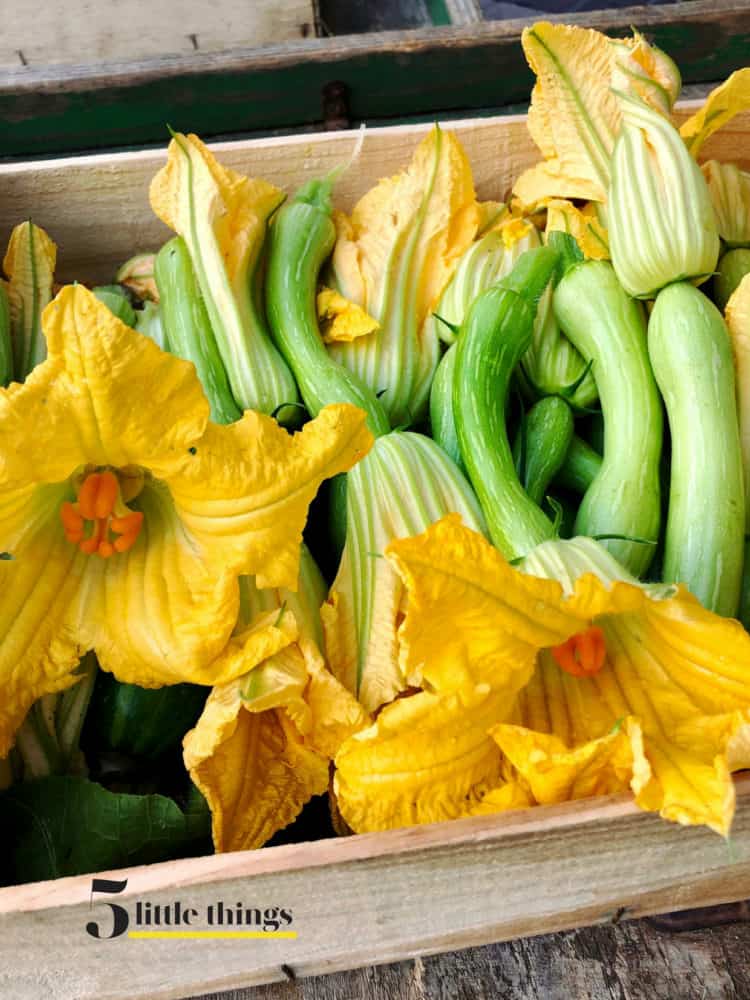 Five Little Things
This week I've been tethered to my Google calendar — for what is supposed to be the lazy days of summer, I have been anything but! Tell me, what are your favorite ways to stay organized? I still hang on to pen and paper, but thank goodness for technology! But let's not talk about planning right now, unless that is, you're planning for a good weekend! Let's end the week with a bit of fun. Here are Five Little Things I loved this week:
1. Zucchini
Zucchini season is here! Now is the time when I cook and bake with zucchini all day every day. From dark chocolate zucchini bread, to zucchini fritters, zucchini coffee cake, and zucchini noodles, I can't stop. This week I shot a new video of a favorite zucchini recipe, so stay tuned for that!
2. From One Hand to Another
I'll never forget when I first visited Pikes Place Fish Market in Seattle and saw the famed fish tossing. Once you see it in person, it's even better than you can imagine, or from what you see on video! I loved reading about its history, and how for three of the workers, they have transitioned from employees to co-owners of this historic company!
3.Reunited
I know first hand how sad it is when your child loses their first best friend from childhood, their stuffed animal, the one that goes with them on every trip, and every sleepover, since babyhood. We weren't lucky enough to be reunited, but for this lucky little girl, she was able to snuggle with her lion again.
4. The Smell Of Pencils
I pulled up my son's school supply shopping list and found myself reminiscing with my husband about the smell of crayons, pencils and new books. I can't believe it's time to start thinking of school again! Did you know how pencils evolved into their current form?
5. Parlez Vous Français?
Even if you do speak French, chances are you'll feel just as confused as this guy who takes his date to a French restaurant, haha!
6. Freefall!
I couldn't help but add one more! Skydiving has always been on my bucket list, though I admit that with each passing year, I get more and more chicken! I guess if you're James Corden, if you're going to skydive, you may as well do it right…and with Tom Cruise!
Have a wonderful weekend, everyone!