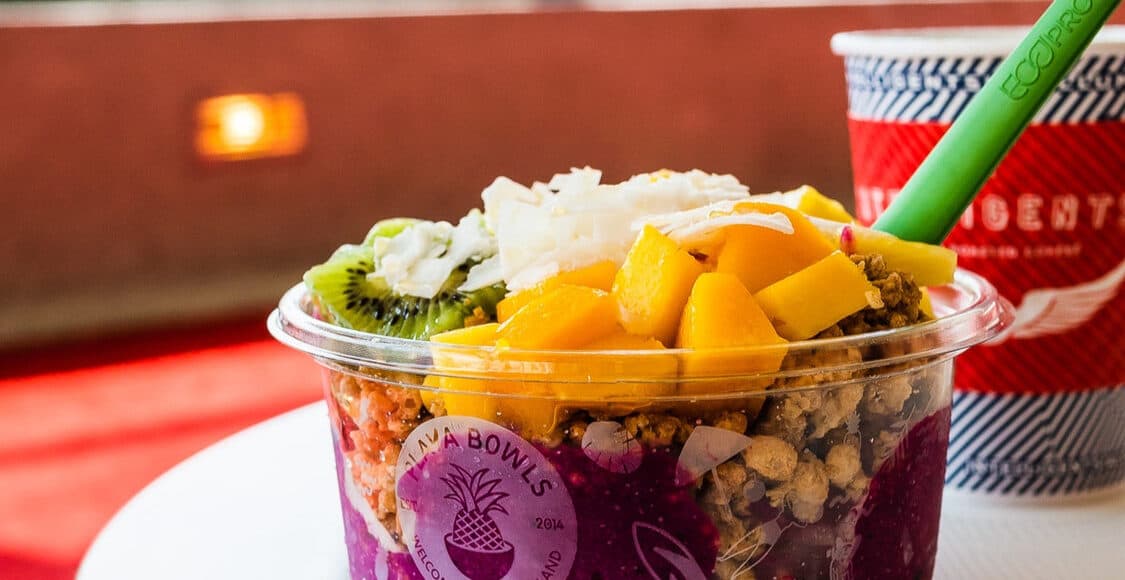 Five Little Things
Five Little Things I loved the week of August 2, 2019: smoothie bowls, creepy smiles, airport living, and more.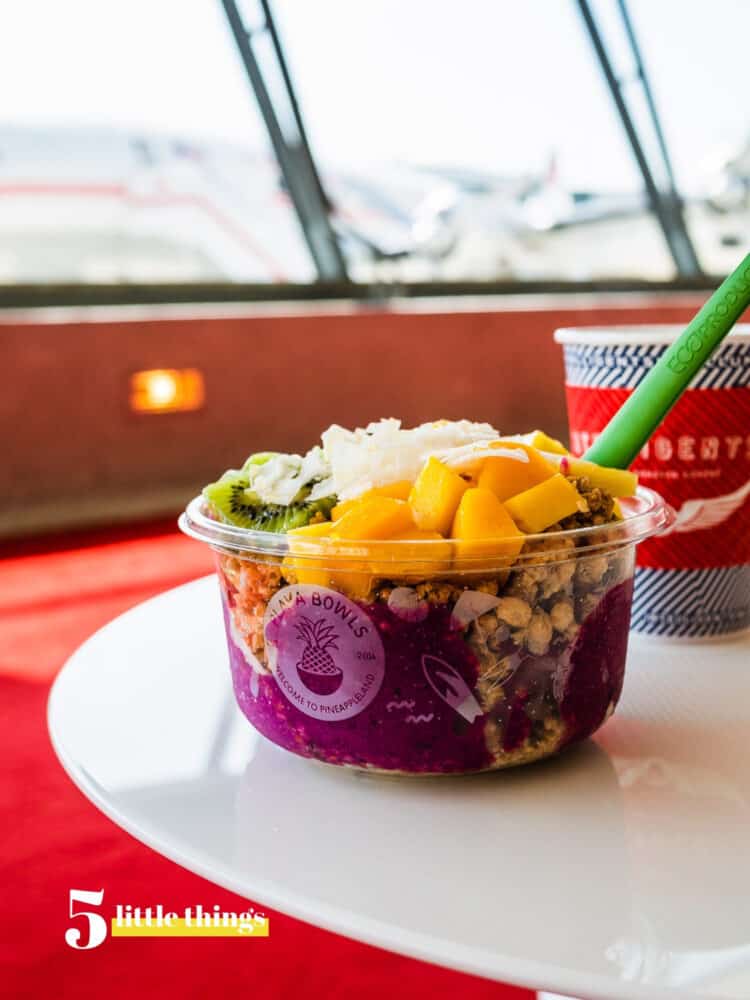 Five Little Things
Happy Friday, friends! I'm happy to say that after many weeks of living out of a suitcase and hopping on planes, and after another quick trip to Los Angeles last weekend, I can finally unpack my bags and put them in the back of my closet for a while. I'm looking forward to having a weekend at home this week!
Here are Five Little Things I loved this week:
1. Smoothie Bowls
The blender has been running nonstop — smoothie bowls are what I crave, whether I'm on the road or at home. The above photo was my delicious smoothie bowl breakfast when I stayed at the TWA Hotel when I visited home two weekends ago — you can read my TWA Hotel review for more — it's such a fun place to stay!
Some of my favorites to make at home are my Açaí Berry Bowl, Pineapple Smoothie Bowl, and Green Smoothie Bowl.
2. Into the Woods
Any Sondheim fans? I watched three productions (in a row!) of Into the Woods last weekend: two of them local shows featuring my very own daughter as The Baker's Wife (so proud!), followed immediately by another at the Hollywood Bowl. My daughter and I flew down for a quick mother-daughter trip down to LA to watch some of stage and screen's brightest stars (and her biggest idols) perform the very same show.
For me, that meant watching the show on Thursday, Friday, AND Saturday nights — even I have most of the script memorized by now!
3. Little Women
On my plane rides this week, I found myself enraptured by the PBS Masterpiece production of Little Women. There may be many on-screen versions of this childhood favorite, and this was wonderfully done.
4. Doreen Gamboa Fernandez
Doreen Gamboa Fernandez is to Filipino cuisine as M.K. Fisher was to American food culture. Her writing is finally getting notice (and praise) in the United States and was beautifully featured this week in the New York Times. It's worth a read.
5. All Smiles
I couldn't stop laughing when I saw these FaceApp photos of babies with teeth and had to share it on Instagram Stories — do you find them creepy or hysterical? On IG, over 93% of you found them creepy but I can't help but laugh! Click here to see more!
If that isn't enough, you can also see how famous paintings would look if everyone was all smiling.
BONUS LITTLE THING
Singapore is on my travel shortlist, and while I've heard so much about the beautiful Changi Airport (SIN), no one would consider spending an extended amount of time there…except for these two guys who tried "living" at SIN for four days. (Disclosure: I do not recommend trying this, as much fun as it looks.)
Wishing you a restful weekend!!