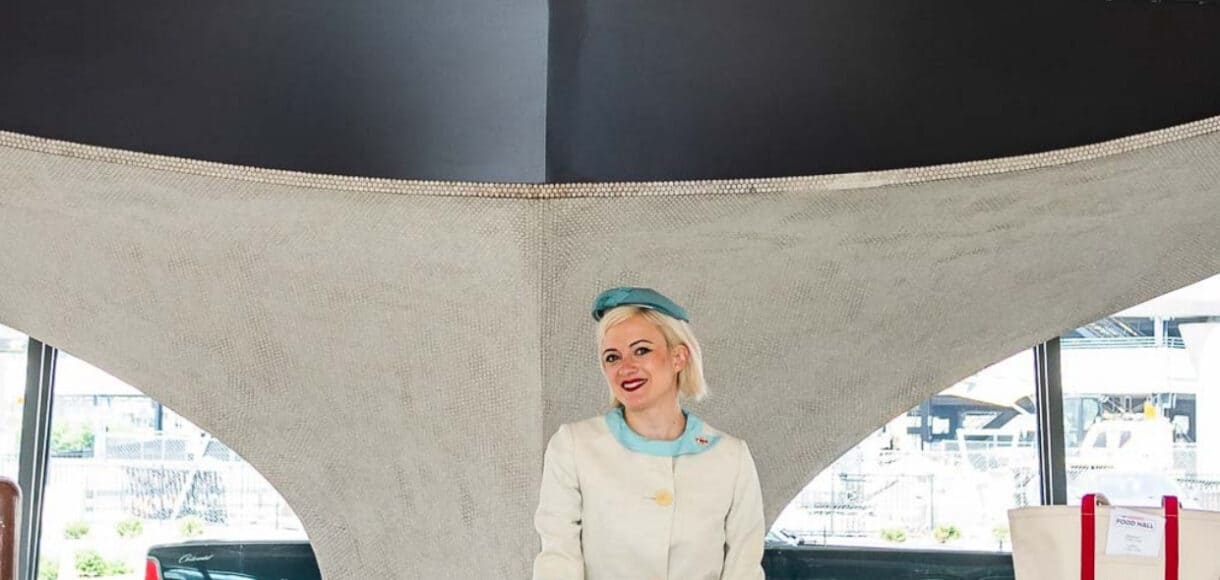 TWA Hotel Review: A Taste of the JFK International Airport Hotel
Thinking of staying at the TWA Hotel? Get a taste of JFK International Airport's first and only hotel and learn whether it is worth the stay.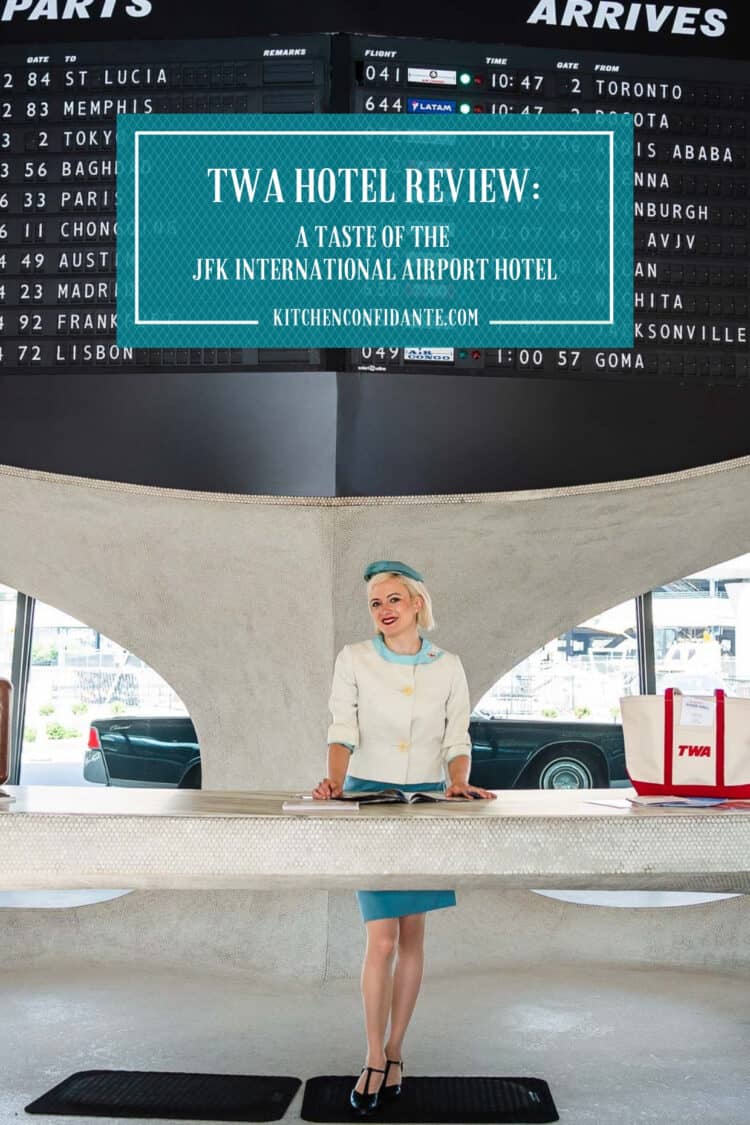 TWA Hotel Review: A Taste of the JFK International Airport Hotel
Thinking of staying at the TWA Hotel? Get a taste of JFK's first and only airport hotel and learn whether it is worth staying at the TWA Hotel.
As a born and raised native New Yorker, John F Kennedy's TWA airport terminal is an icon. Architect Eero Saarinen's elegant concrete wing design was JFK, the site of so many happy reunions, teary farewells, and the beginning and end of so many adventures. Even after TWA ceased to exist, the terminal continued to hold a special place in my and many New Yorkers' hearts. It was designated a New York City Landmark in 1994 and listed on the National Register of Historic Places in 2005.
When plans were revealed to restore and transform this aviation landmark into the TWA Hotel, I was thrilled. This is JFK's first and only onsite hotel property, and it is a brilliant idea, not to mention long overdue for the airport to have an onsite hotel property.
A recent trip home seemed like the perfect opportunity to stay at the hotel, and with a very late arrival into and horrifically early departure out of JFK, I decided to see it for myself and share my thoughts with you.
TWA HOTEL REVIEW
The TWA hotel launched its soft opening in May 2019, and I had heard mixed reviews, as can be expected of a hotel that needs to work through its early growing pains. The property was 2 months old when I decided to stay, and my hope was that they had ironed out any early misses. The grand opening celebrations are scheduled for Fall 2019.
PROS
Location, Location, Location (If you need to be near the airport)
After a long flight, there's nothing better than a short commute to your hotel. If you fly into Jet Blue's Terminal 5, then lucky you, it's an escalator and elevator ride away. For all other terminals, a quick hop on the JFK AirTrain gets you to the hotel in minutes. Not dealing with any NYC traffic is amazing.
Nostalgia
Walking into the TWA Hotel is like entering a time machine…and every Instagrammer's idea of heaven. When you walk into the airy lobby, Frank Sinatra croons in the background, the board flips pretend schedules (how cool if only they could show real departures and arrivals!), 10 cent payphones line the walls, and there are memorabilia everywhere. They even have what I would describe as Disney-style cast members – pilots and flight attendants in retro-TWA uniforms poised to greet in the lobby. There's something special about staying in a living museum.
Check-In
I loved the simple self-check-in in the "check-in" area, it was seamless and clever.
Short Stay Options
TWA Hotel offers half-day options for travelers in need of rest, perfect for long layovers. This is a wonderful option if you are looking for a shower, a nap, a dip in the pool, a bite to eat, or all of the above.
Food Options
Intelligentsia Coffee
Intelligentsia Coffee Carts are located throughout the hotel, and it's a nice surprise to find a cart right by elevator banks in the morning, particularly since there are no kettles of coffee makers in the rooms.
Departures Hall Dining
One wing of the check-in area has been transformed into a Food Hall of quick "food truck" options operated by Fooda. Right now options include: Playa Bowls, The Halal Guys, Empanada Republic, and Antico Noè (only the first three were open during my stay).
I loved grabbing a pitaya bowl topped with fresh fruit, granola, and honey before my workout! And there's no need to head into Manhattan for sidewalk favorite, Halal Guys. I love that I can get my gyro or falafel fix here!
The Paris Cafe
Jean George's restaurant serves up bistro fare, and it was so nice to see The Paris Cafe bustling with travelers and locals alike. They're busy at breakfast, and I met friends here for dinner; it was a great place for a reunion. It can get busy, so a reservation is a good idea if you intend to dine here. The food was solid; though not perfect, it is definitely the finest place to eat in and around JFK! The star for me was dessert – the chocolate mousse is divine.
Connie Airplane
Parked right outside is the historic Connie, which has been transformed as a cocktail lounge parked right outside and such a fun place to grab a drink!
The Sunken Lounge
If you feel like being in wider, open space, then there's no better place than the lobby, where you can sip and lounge while listening to the Rat Pack.
Gym
The gym at the TWA Hotel is not only huge and well-appointed, but the winner for me is that they have Peloton bikes! I brought my shoes from home, clipped in for a ride, and it was so good to get my workout in while I was in town.
Rooftop Pool and Bar
The Rooftop Pool and Bar is truly a highlight of the hotel – how cool is it to take a dip while watching the planes on the tarmac? However, I couldn't help but think that the pool and space itself is too tiny. Yes, I will admit that I was there during one of the worst heat waves NYC had all summer, and the pool deck was overcrowded with guests seeking sun and splash, but I still feel the space as a whole was too small and couldn't accommodate enough guests.
Rooms
The rooms are what I would call small but standard to NYC hotel room sizes, but well designed. The nostalgia of the rotary phone and LIFE magazine juxtaposes with a modern design that pays homage to the wood-paneled 60s. The bed, linens, and pillows were extremely comfortable, and you couldn't hear any airport noise, the windows are nice and thick. I slept well there on my first night. However, do see my cons on neighbor noise below.
Steamer
At first, I was concerned when I couldn't find an ironing board and iron, but those clunky contraptions were replaced by a steamer! Since I left my travel steamer at home, I was happily surprised.
CONS
All hotels have their faults, and the TWA hotel certainly has a few.
Thin Walls
While I never heard a single airplane take off during my stay, unfortunately, the walls are not as thick as the windows. On my second evening, I could clearly hear my neighbors late into the night, which kept me up during those precious few hours I needed before my 4:30 am alarm to catch an early flight. I recommend bringing earplugs, even if you're not a light sleeper.
Lack of Late-Night Dining/Room Service
Flights arrive at all hours of the day, and for an airport hotel to not offer any late-night dining options onsite is a huge miss. I came in close to midnight due to delays and was sad to find the restaurant kitchens closed and no room service offered. I was grateful to the front desk who offered to order food from a local pizzeria in Howard Beach, but I expect more from a hotel who offers other clever dining options, and with guests arriving at all hours of the night.
Minimal Amenities
The sparse bathroom amenities seemed odd to me. There were pumps of decent shampoo, conditioner and body wash, but none of the other amenities I come to expect from even very basic hotels, such as lotion. Travelers appreciate thoughtful amenities!
BOTTOM LINE: IS THE TWA HOTEL WORTH THE STAY?
Should I stay at the TWA Hotel?
Yes…
For its location and convenience to JFK.
For fair pricing by NYC hotel standards.
If faced with a late arrival, early departure, or long layover.
For nostalgia and anyone who is a fan of aviation history. Even if you're not, you will find yourself enamored with the retro touches. I know that my family and friends that still live in NYC are all excited about the hotel, but I do believe that anyone from anywhere will succumb to its charm.
No…
If you need to be in Manhattan for most of your stay, the TWA Hotel is not an ideal choice. While access to the subway is very easy, it's far enough away that you're much better off staying in a hotel in the city.
Final Thoughts
My only hope is that they are able to maintain the property over time. With thousands of travelers coming in and out of JFK, I'm certain that the hotel will do well, but I hope that its ruby red carpets and polished wood paneling don't age too fast. We just got this icon back, and I hope this aviation landmark is here for a long while to come.
Disclosure: This was NOT a sponsored review. Hotel rates and food were paid by myself and not compensated in any way or with collaboration. All opinions are my own.
MORE TRAVEL GUIDES
New York Travel Guide: A Taste of Midtown
Paris Travel Guide: A Taste of The City of Lights
A Taste of London: A Family Travel Guide
A Taste of Hong Kong: A Family Travel Guide
A Taste Of Cruising the Mexican Riviera: Travel with Princess Cruises
A Taste of Deer Valley, Utah: A Family Ski Travel Guide