Five Little Things
Five Little Things I loved the week of August 4, 2023: heirloom tomatoes, learning to crochet, kindergarten mementos, and more!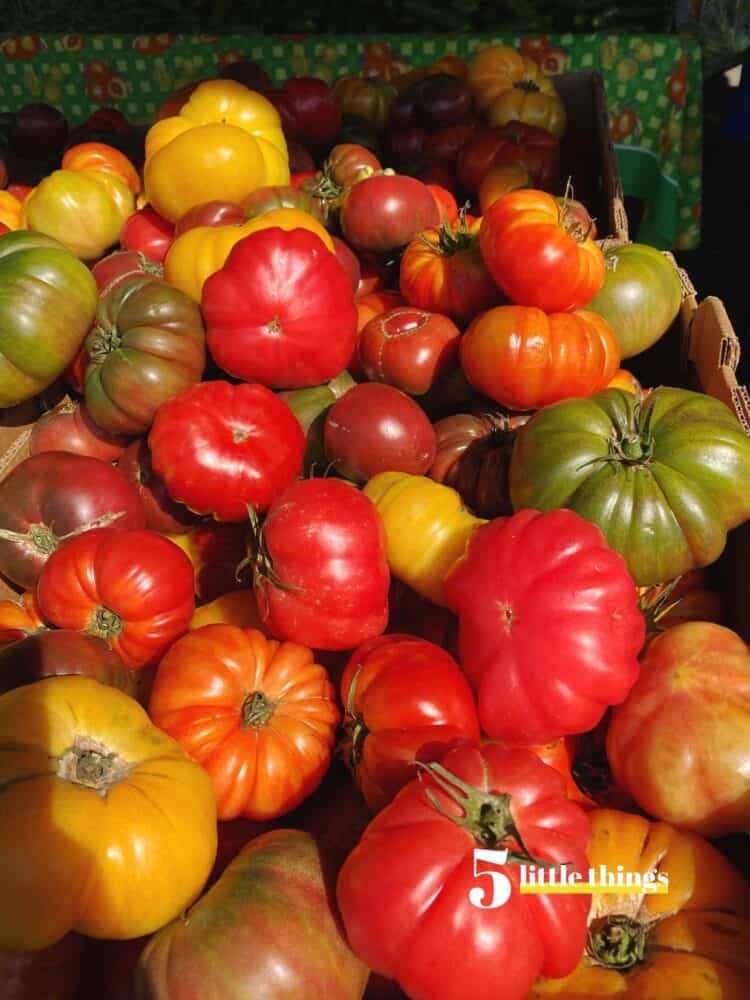 Five Little Things
Hi, friends! I wonder what you're doing this weekend. Squeezing in a final trip before the end of summer? Keeping cool with an icy cocktail (did you see the new recipe for Aperol Spritz I shared this week)? Gathering with friends? Back to school shopping? For me, it's all about taking some time off to enjoy the remaining summer days before school starts (sob!) and trying not to be overzealous when I go to the farmers market!
Here are Five Little Things I loved this week:
1. Heirloom Tomatoes
I've been eagerly awaiting the arrival of heirloom tomatoes at my market, and today was finally the day I found some delicious ones! What will you do with yours? I'm thinking of making some Roasted Tomato, Garlic and Herb Soup served with Savory Zucchini Scones, and if I have any leftover, my Tomato Ricotta Galette!
2. Woobles
Growing up, I always marveled at my mom's crochet projects, and sadly, I never learned the craft until now. I kept seeing ads for Woobles on Instagram and decided now was the time. I'm halfway through my adorable penguin and completely obsessed!
3. Loose Ends Project
I just learned about the Loose Ends Project this week. They take the projects left behind by deceased loved ones and finish them – what a special gift! If only I had the talent or ability to become a finisher!
4. Babies
If you love babies, then I know you'll love this video!
5. Kindergarten Memento
It's hard to believe, but school starts this week, at least in my corner of the world. It's incredibly bittersweet for me since my son will be starting his senior year of high school. When I started this blog, he was in preschool – how quickly time flies! Maybe that's why this adorable teacher and her kindergarten class tugged at my heartstrings.
Stay joyful!