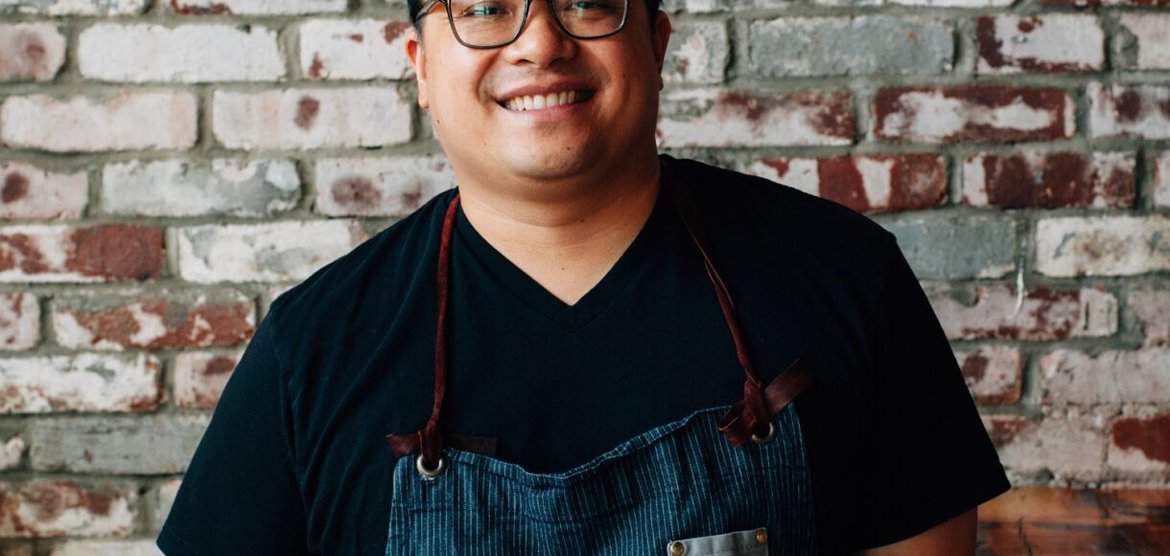 All Up in My Grill with Dale Talde
In Episode 75 of the Kitchen Confidante Podcast, Liren talks to chef Dale Talde about the 3rd season of his Tastemade show, All Up in My Grill, harnessing Filipino flavors in his cooking, hands-on tips for better grilling, and more!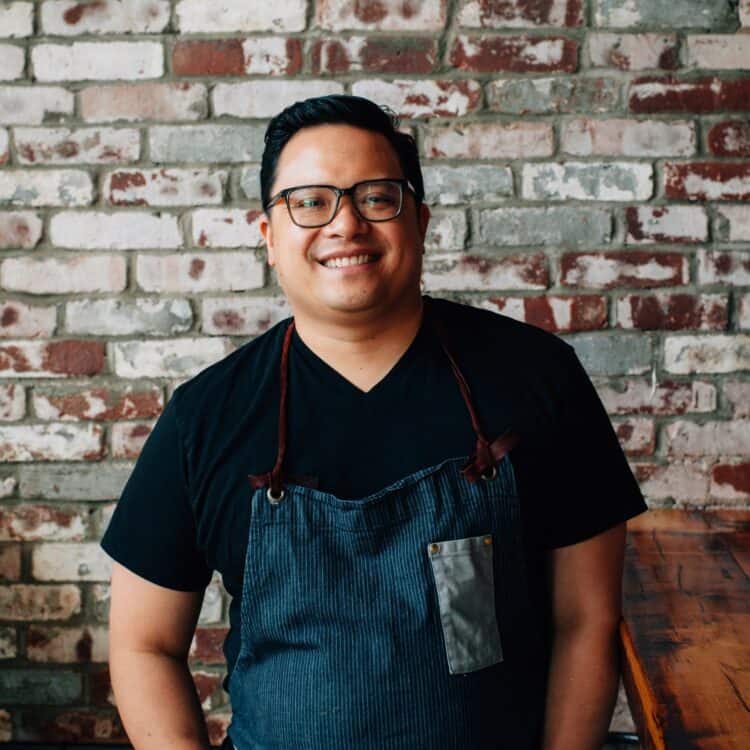 All Up in My Grill with Dale Talde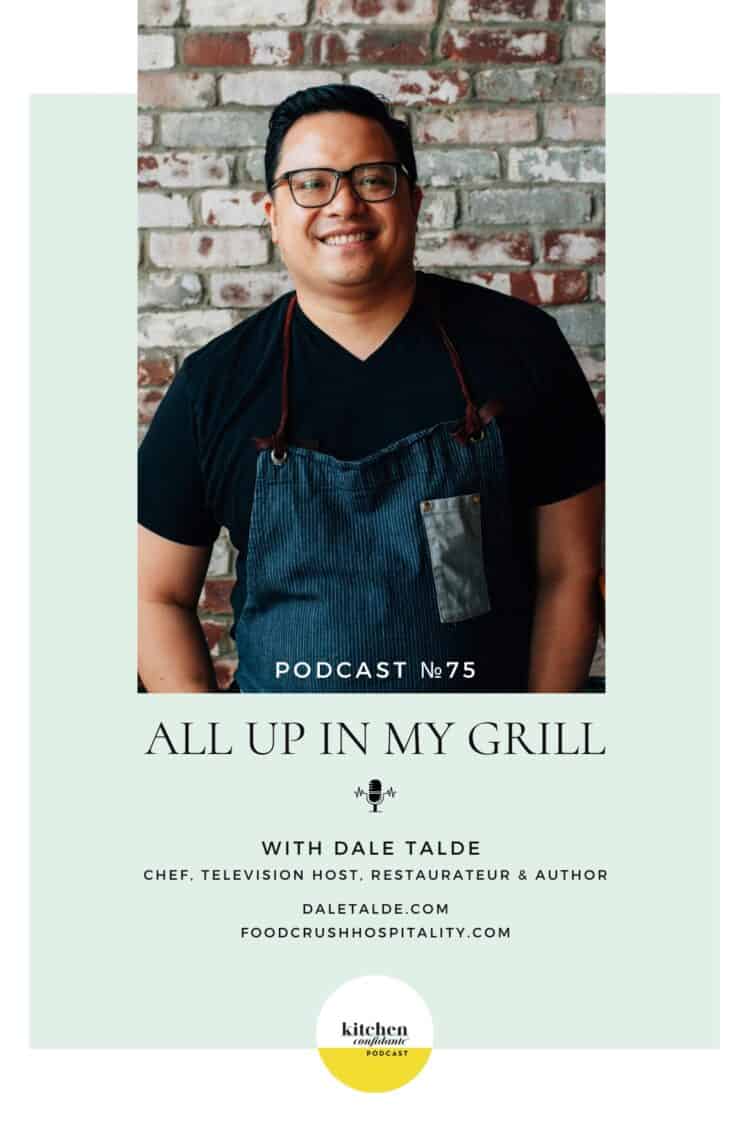 All Up in My Grill — with Dale Talde
On the podcast, I had the joy of chatting with Chef Dale Talde. Dale hosts All Up In My Grill on the Tastemade streaming channel. No stranger to television, Dale is a three-time "chef-testant" and a familiar face on Top Chef. He has also competed and served as a judge on Chopped, Iron Chef America, Knife Flight, and Beat Bobby Flay. 
Off-screen, Dale is the restaurateur behind former restaurants TALDE, Massoni, and Rice & Gold. After launching Food Crush Hospitality with his life partner Agnes Chung, he opened his first concept restaurant, Goosefeather, in Westchester County, NY. Goosefeather pays tribute to the cuisine of Hong Kong.
In this episode, we chat about the third season of All Up in My Grill, his favorite ways to harness Filipino flavors in his cooking, and hands-on tips for better grilling. Listen to the full episode here, or keep reading for some of my favorite moments with Dale.
How did you get started cooking?
Growing up, I was a product of some of the early cooking shows like programs on PBS and a show called Great Chefs of the World. These shows were not heavily produced in a studio like they are now, and the idea of the "celebrity chef" didn't exist yet. Instead, shows like Great Chefs of the World were a raw look into real chefs' kitchens around the world.
I was fascinated by the observation that the chefs and their kitchens were really similar, no matter where you were in the world. Everyone was dressed the same in their white coats, and they all seemed nervous as they'd plate their dishes.
This piqued my interest into what life in a professional kitchen as a professional chef could be, so I pursued cooking professionally.
Tell us more about All Up in My Grill
All Up in My Grill is back for its third season. It showcases my recipes, the food I make at home, and how I host guests at home. The dishes come from the heart, and I think that's what makes it special and helpful to people.
For many, hosting summertime gatherings and cooking BBQ for others can be daunting. It requires a lot of planning and prep to get all the dishes coordinated, paired with drinks and desserts, and so forth.
So, All Up in My Grill serves as a gateway for people who want to be more adventurous with their summer grilling and level-up their daily grill work and hosting skills. If you struggle with tunnel vision around what you can grill, this show will help inspire you.
We show people how to do a whole meal on a grill, not just the protein. In addition to meat, we grill things like appetizers and desserts. We give many tips for prep and marinating things ahead of time so that everything is easier on the day you have guests. It is all about planning and getting that timing down, so you can understand what can sit or be made ahead and what can't.
We also help break down this idea that grilling can't be dynamic, fine dining. Live fire, charcoal, wood, and smoke impart amazing flavors into food that is top-tier.
Learn more
Listen to the full podcast episode with Dale here, learn more at daletalde.com, and follow him on Instagram. And tune into All Up in My Grill on the Tastemade streaming channel!