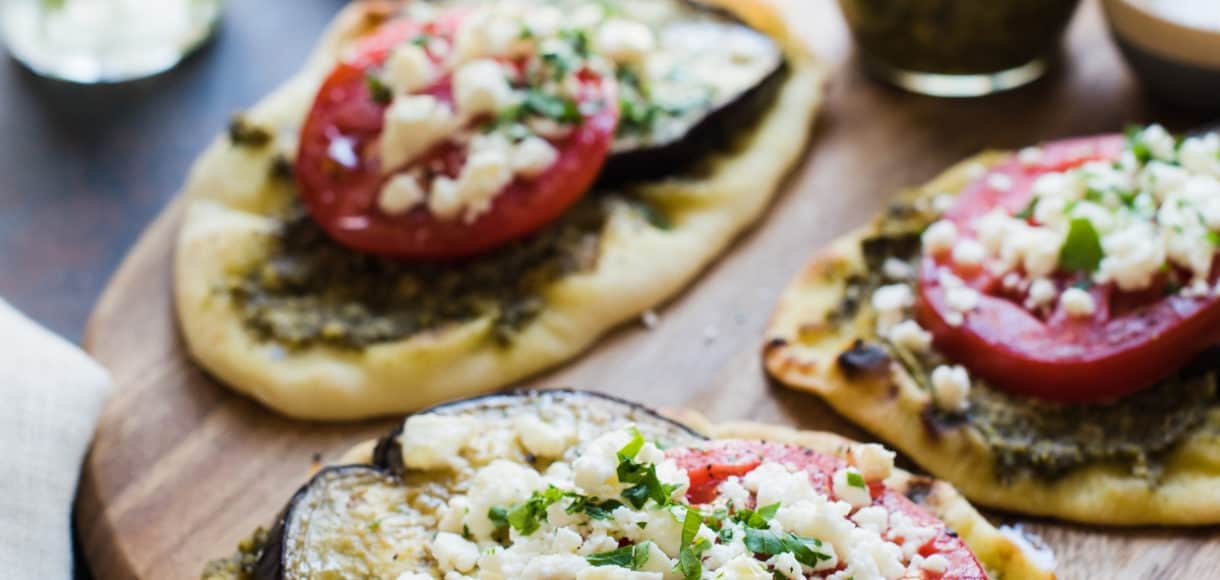 Five Little Things
Five Little Things I loved the week of September 7, 2018: roasted eggplant, Crazy Rich Asians, beautiful voices, and more.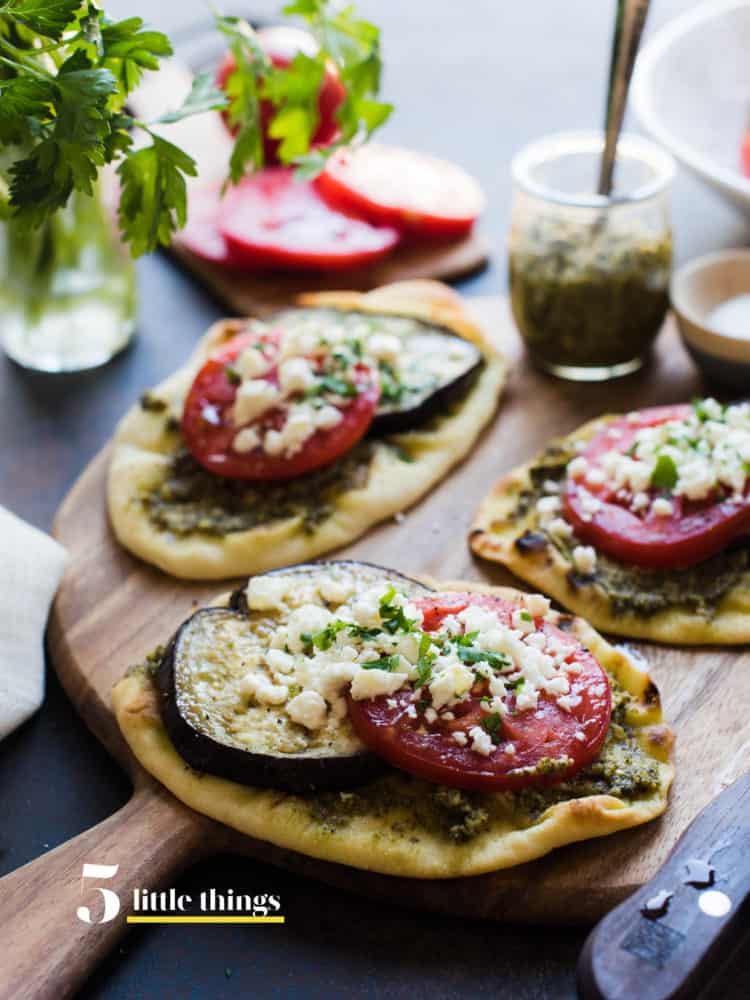 Five Little Things
Did you have a good, short week? These weeks after a long holiday always throw me off, but, boy am I relieved the weekend is here at last!
Here are Five Little Things I loved this week:
1. Eggplant
When I shared with you the stuffed eggplant a few weeks ago, it reignited my love for eggplant and I found myself revisiting some old favorites. One of them is this Roasted Eggplant, Tomato & Pesto Mini Naan — I made them for lunch so many times this week! I forgot how simple it is to make, and with all the tomatoes we are devouring from the garden, it's another way to enjoy summer veggies. If you're looking for more eggplant recipe ideas, have you tried Eggplant Rollatini with Pancetta and Spinach? Or Quinoa Crusted Eggplant Parmigiana
2. Respect
I thought this was a touching way for Buckingham Palace to honor Aretha Franklin.
3. Crazy Rich Movie Snacks
Last weekend my husband and I finally had a chance to watch Crazy Rich Asians — if you haven't seen it yet, go! We both loved it. And before you go, maybe pack a snack? I was amused by all the snacks movie fans were sneaking into the theater.
Singapore has already been on my short list of destinations for the next family vacation, but after seeing the movie, you can imagine how much more I want to go! Especially for the food.
The food is as diverse as the actors on screen!
4. Voice of our Childhood
Some of our most beloved childhood characters are voiced by Jim Cummings! Listening to him makes me feel like a kid again! You can catch the full interview here.

5. Kids Meet an Opera Singer
Speaking of voices, my heart melted when I watched what happened when kids meet an opera singer.
Have a wonderful weekend, everyone! May it be full of song and delicious food!