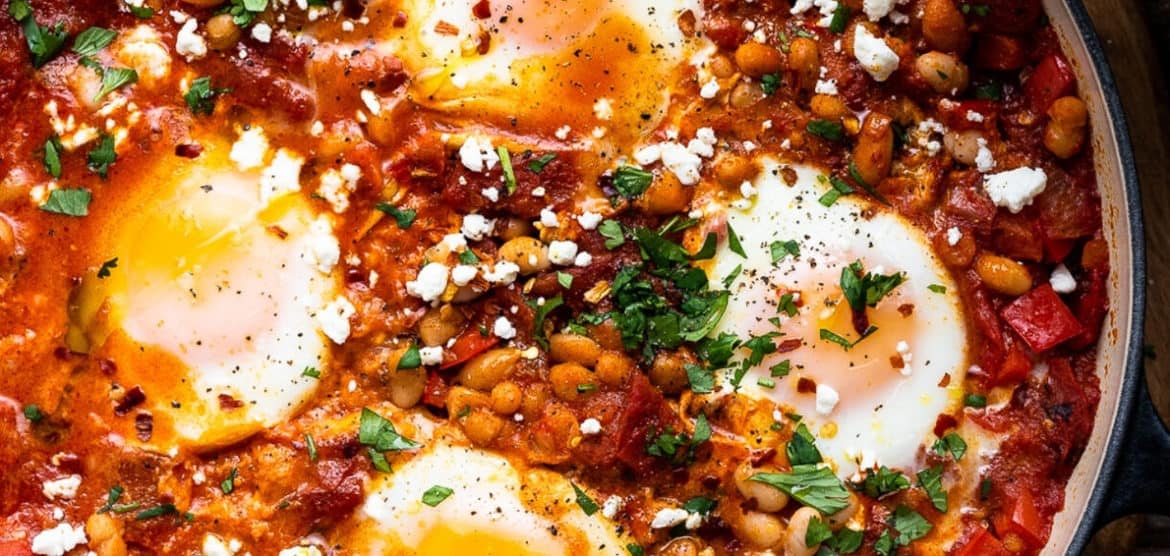 Five Little Things
Five Little Things I loved the week of April 23, 2021: my new podcast, more announcements, a May challenge, and more!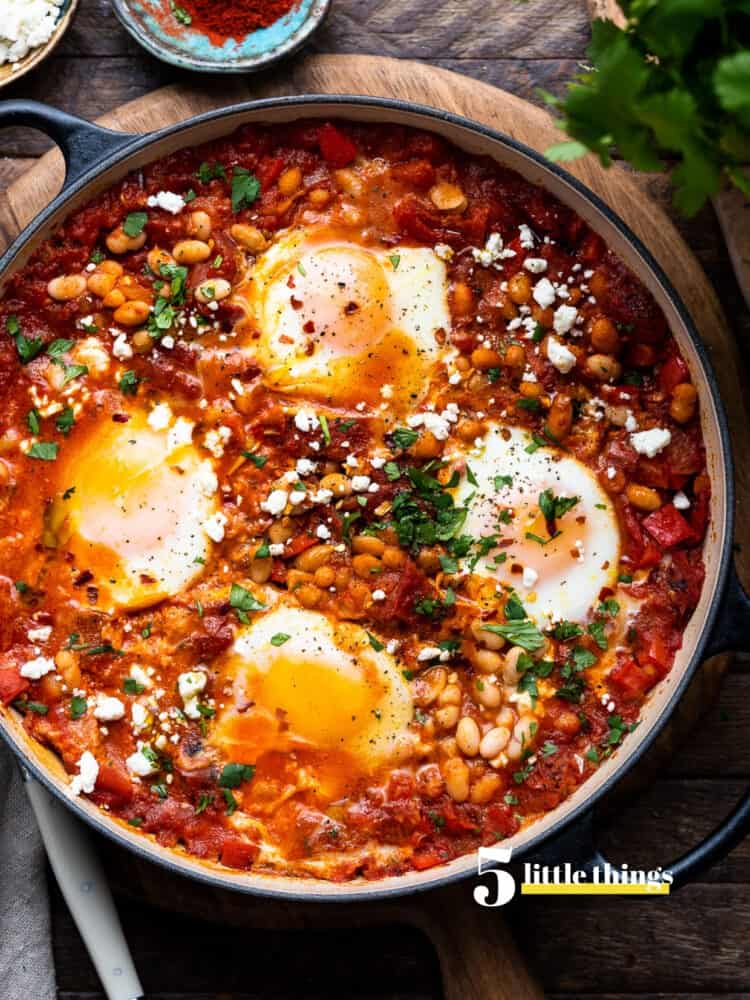 Five Little Things
Lest you think that I have forgotten about you, let me assure you, you have been on my mind every day since the last time I shared Five Little Things. I have been thinking of you all as I stepped away to work on some projects — you may have heard me hint here and there that I have some exciting news to share, and I won't beat around the bush any longer!

Here are Five Little Things I loved this week (and some announcements!):
1. Shakshuka
I have still been sharing recipes, some on Instagram, and some with brands I love and have had wonderful past partnerships; the White Bean Shakshuka pictured above is one of them! It was part of an Instagram collaboration with my friends at The Feedfeed, with Muir Glen Organics and Chef Carla Hall. Shakshuka is a favorite of mine — love how it makes use of pantry staples! If you like this one, you should also try my Spaghetti Squash Shakshuka.
2. Kitchen Confidante Podcast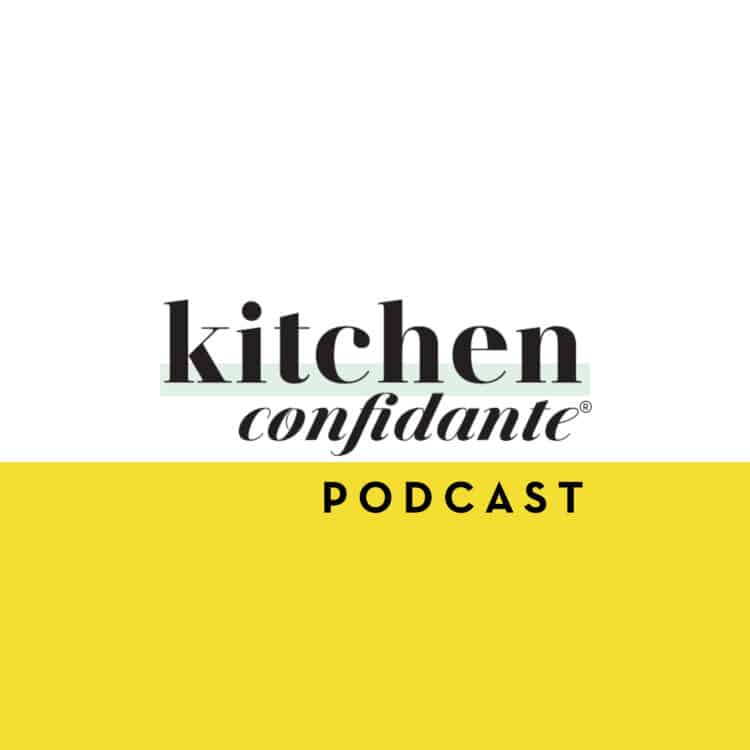 Okay, big announcement number one: I launched the Kitchen Confidante Podcast! I am notorious for having my earbuds in all day long — when I'm testing and shooting recipes, I've always got an audiobook or podcast in the background for company. The idea of doing my own podcast has always been in the back of my mind, and last year, the possibility became reality when I partnered with the Eat Drink Dine Network.
The first episode aired this week, and I am incredibly honored that James Beard Award-winning Chef Joanne Weir joined me for my inaugural podcast. Joanne is so generous and kind, and I truly admire all she has accomplished in the food world. I hope you enjoy my conversation with Joanne about her culinary journey and her continued passion for food that takes her all over the globe! Listen to the interview here!
I hope you join me for episodes every Wednesday as I chat with more incredible creators and learn about their food journeys, what motivates them to cook and create, and find some inspiration we can try in our own kitchens.
3. A Book!
Now for announcement number two! I have received a few messages from some of you wondering if I was working on a cookbook, and the answer is yes! That is the MAIN reason I have slowed down the pace here on the blog, but I am so excited to tell you that after months of testing, shooting and writing, I see the light at the end of the tunnel. I will keep you posted, but for now, please know that I have been working super hard, 7 days a week, all hours of the day on this labor of love. I can't wait to share it with you!
The one thing I can say right now is that it celebrates plant-forward food. For my meat eaters, don't worry — the recipes don't eliminate meat, quite the contrary! It just embraces bringing balance to the plate.
4. Meatless May Challenge
Speaking of balance, if you're looking for a way to use the power of your plate to help fight climate change, consider joining Acterra's "Meatless May" challenge: a pledge to choose more fruits, veggies, whole grains, and legumes while moving meat and dairy products to the side, or off your plate entirely.
Last November, I hosted an event with Acterra, and it really reminded me of my own family's food journey — we have had a vegan, pescatarian, flexitarian and omnivore under one roof at various times (often the same time). We've also done monthly meatless family challenges, and it can be a great way to make small changes to make an impact in reducing greenhouse gas emissions and boosting health.
It can be as simple as going meatless one day a week. The idea is to eat more plants at a level that feels achievable to you. Throughout the month, Acterra will provide weekly themes, recipes, healthy tips, menu planning, grocery lists, and even a buddy who can guide you and answer your questions if you request support. And if you're here in the Bay Area, local restaurant partners are offering some great money-saving rewards and special menu options. Sign up for free at acterra.org/meatless-may.
5. Behind the Mystery
In past Five Little Things, I've shared the beautifully cinematic videos of Li Ziqi, who shares exquisite scenes of her life in provincial China, where she creates delicious food and traditional crafts, all from scratch. If you've seen her videos, it's only natural to wonder more about this modern day wonder woman! This interview shares a peak behind the scenes.

Wishing you all a wonderful weekend! Stay joyful!