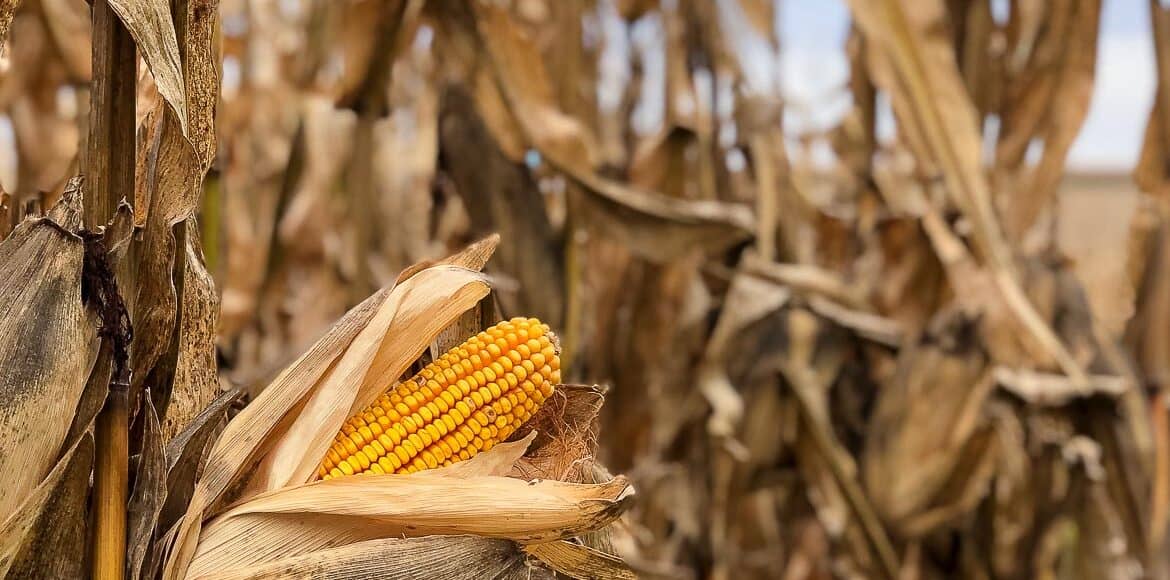 A Taste of Iowa Corn Agriculture
Join me as I explore farming for Iowa corn and its vital role in providing food and energy. Learn about Iowa agriculture, environmental practices, ethanol production, and technology.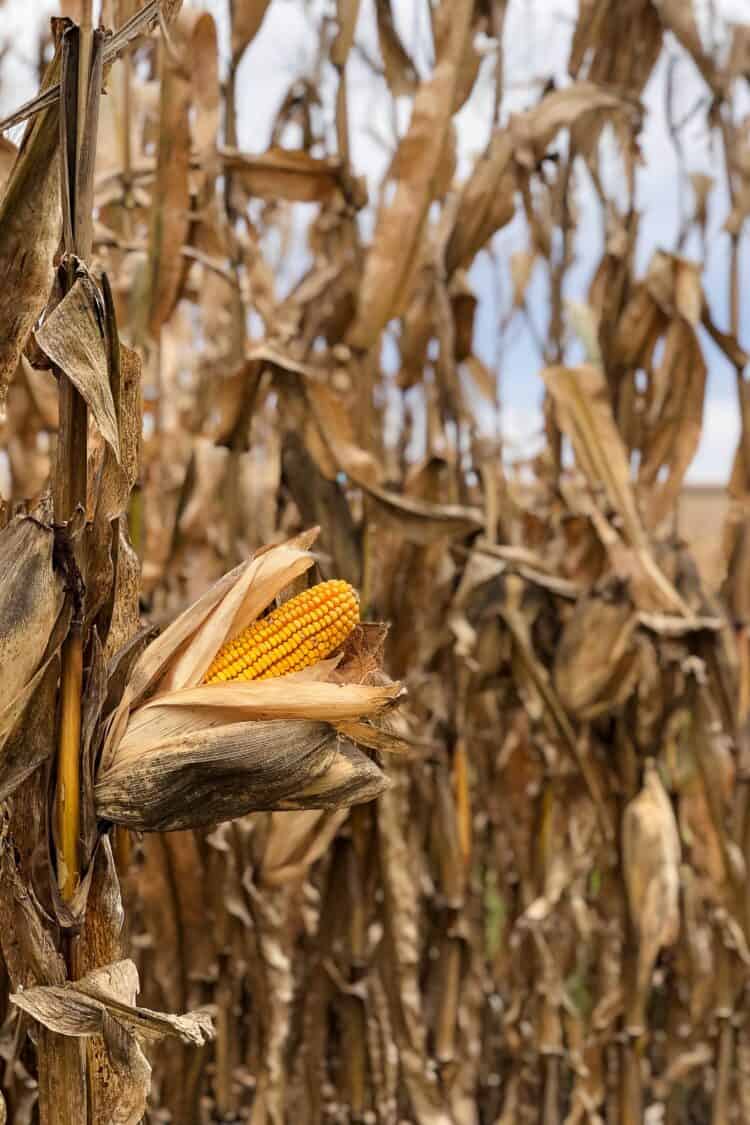 A Taste of Iowa Corn Agriculture
Join me as I explore Iowa corn farming and its vital role in providing food and energy. Learn about Iowa agriculture, environmental practices, ethanol production, and technology. This post is brought to you by the Iowa Corn.
IOWA CORN AND IOWA'S FARMS
A lifetime ago, I lived amongst the cornfields in the Midwest — I would drive through miles and miles of corn between Chicago and the psychology lab when I was in graduate school, and could gauge the changing seasons by the height of the cornstalks, the color of its leaves, and its harvest.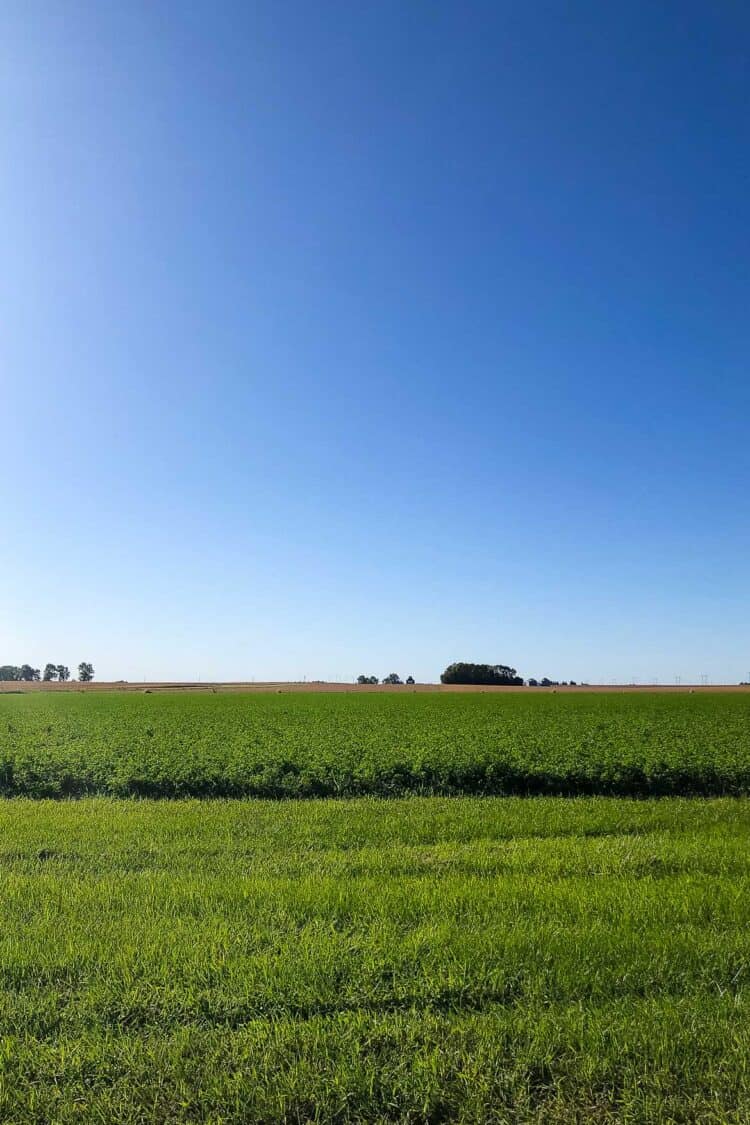 I may have been in grad school, but when it came to understanding farming in the Midwest, I was naïve and assumed that the corn that was produced out there was the same corn you would find at the grocery store or even the annual Corn Fest hosted by my college town.
It wasn't until later that I understood that the corn grown in the Midwest plays a different but very important role in our food system, and when I was invited by the folks at Iowa Corn to learn more about how corn grown in Iowa is critical to food production and sustainable energy, I was eager to fly out to Des Moines to chat with industry experts and the farmers who grow the corn that plays a great part in feeding us, even if we're not eating it off the cob.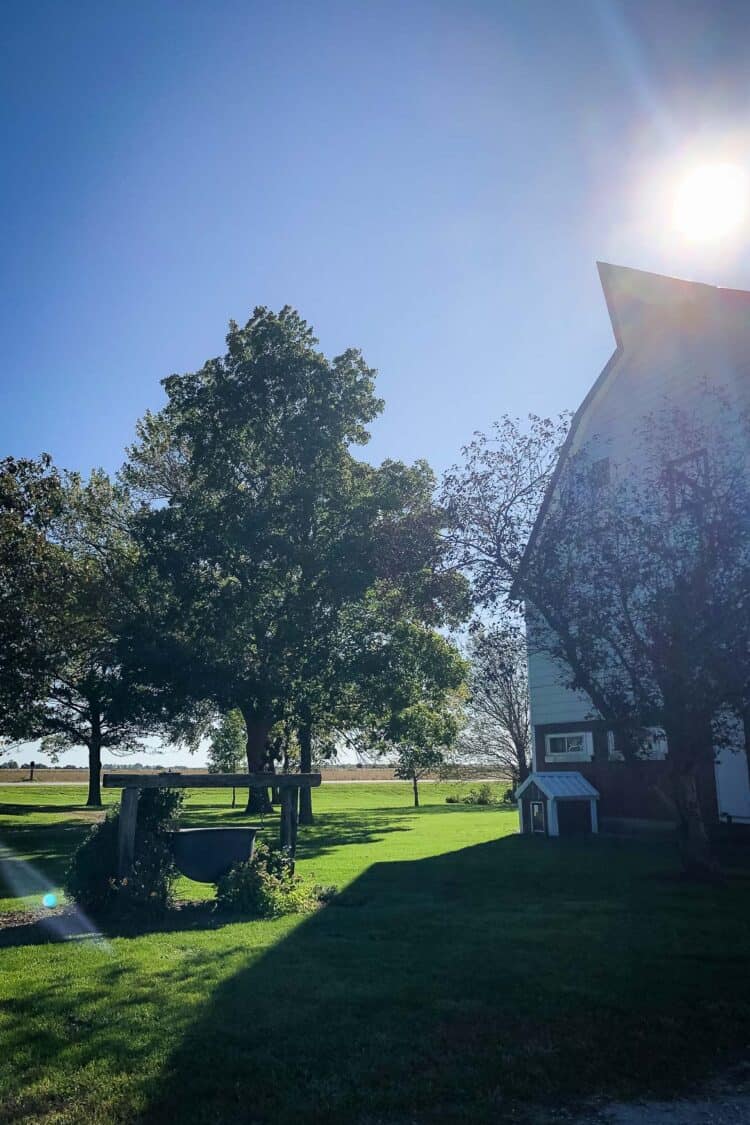 AGRICULTURE IN IOWA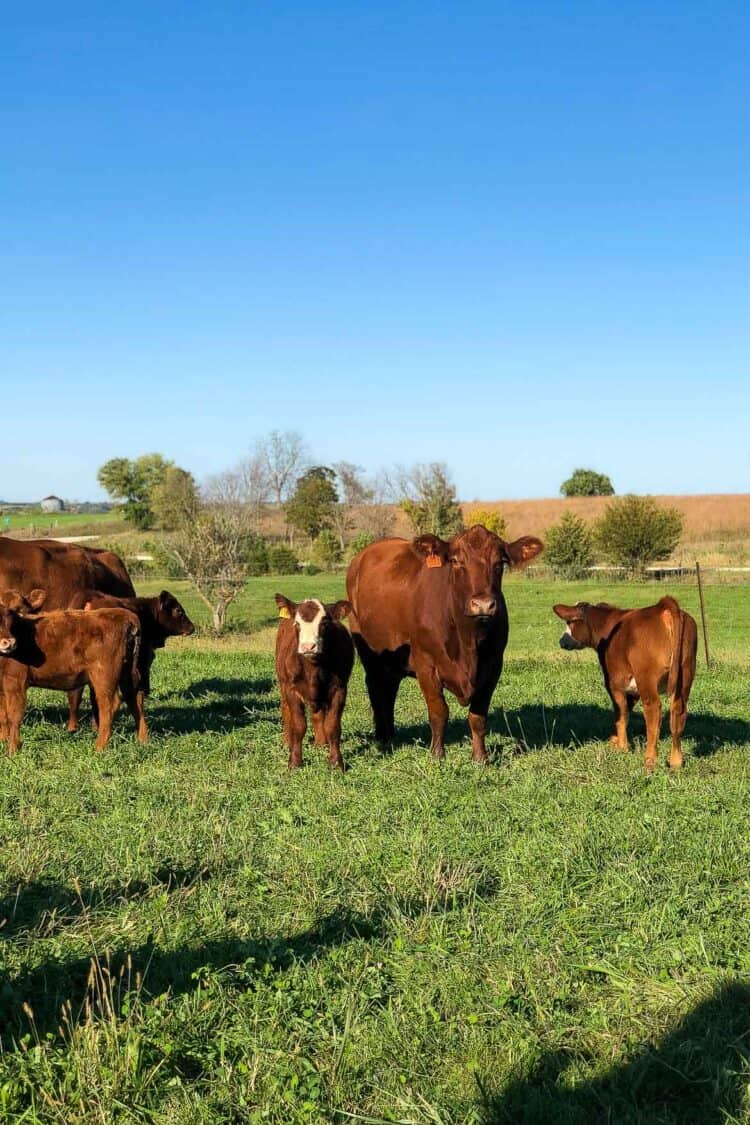 Corn-Fed Livestock
A large percentage of corn grown in Iowa is grain corn, primarily used for animal feed. Iowa corn crops work in tandem with cattle and pig farms, creating a symbiotic relationship that supports one another. Livestock that is fed or finished on grain corn relies on Iowa corn, which supports not only the meat that we consume but a plethora of other products that we derive from the animals, including textiles and medicine. In turn, the animals produce fertilizer that is used for corn crops.
Over several days, we had the chance to visit farms all over the state to get an in-depth look at their approaches to farming and get a better understanding of farmer's challenges and successes with agriculture and farming life.
Blair Farm
Our first stop took us to the Blair Farm, where Kellie and her husband AJ grow corn and soy beans and raise pigs and cattle. As a small family farm, they have felt the need to expand to be profitable and competitive with larger farms, but of course, this comes with many challenges. Kellie spoke to us of her need to balance efficiency while farming to promote the health of her fields and livestock — working closely with experts such as vets, nutritionists and agronomists have helped them make important decisions, whether it is confining cattle, transitioning from organic to conventional farming, and deciding whether or not to grow GMO corn.
Rowe Family Farm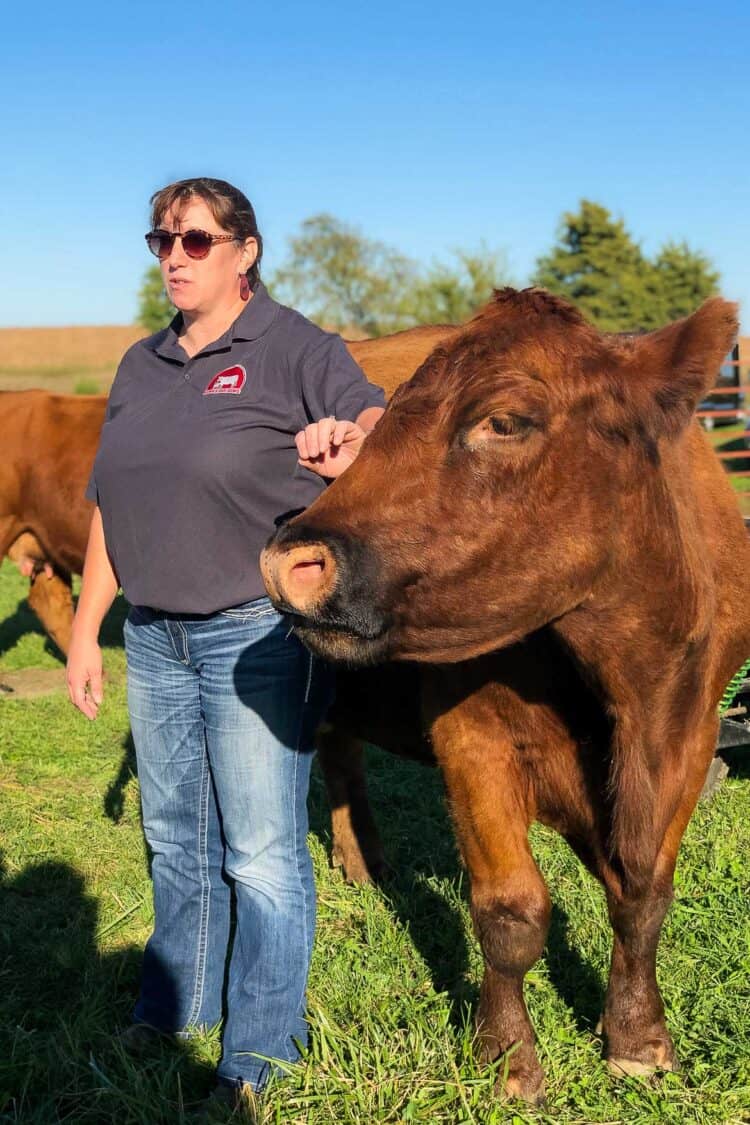 At the Rowe Family Farm, Justin and Corinne Rowe have a different approach to raising cattle in central Iowa. Both from farming families, they are sharing their love of farming with their two young children where everyone takes a hands-on approach. Rowe's Red Cows are raised in the hilly pastures where they have access to plenty of grass to graze until they are finished on grain later in life.
What really stood out to me was how they have continued Justin's parents' legacy as award-winning environmental stewards — their farm, originally row cropped, was seeded back down to native grasses and clover, with clean water piped in, resulting in improved soil. They do this while maintaining other outside jobs — which is so remarkable to me and a testament to how they must work hard in so many ways to sustain their dedication to farming.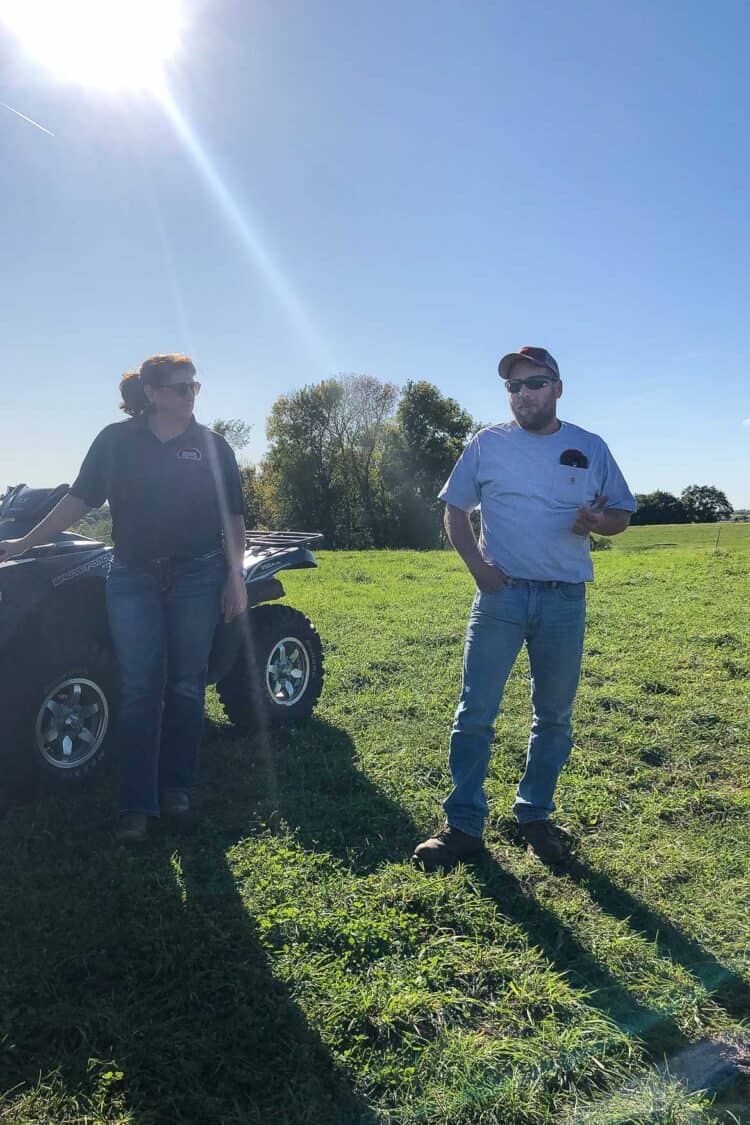 Kuiper Farm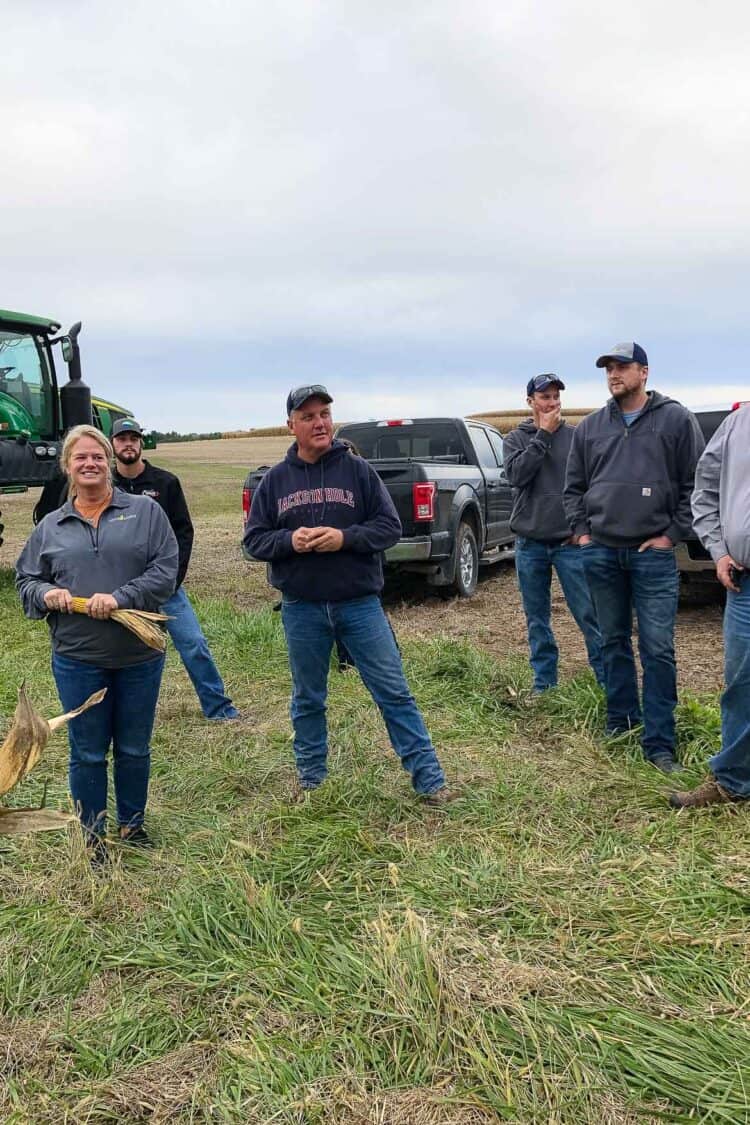 At Steve Kuiper's family farm in Marion Country, corn and soybeans are his main crops, on 2000 acres of land that his father began developing in the 1950s when he signed up for soil conservation efforts at the time. Steve himself has been farming for over 30 years, with the goal to be stewards of the land and to make the land better each year. With the help of modern technology, Steve is able to specifically select the best corn to plan for each plot of soil to maximize yield and truly customize their crops to benefit production as well as the land.
We had the incredible opportunity to ride the combines with Steve's sons, harvesting the grain corn at an amazing rate. As I rode the combine and marveled at how efficient it harvested, I was heartened to learn that both of the Kuiper sons share their father's passion for farming and intend to continue the family farm.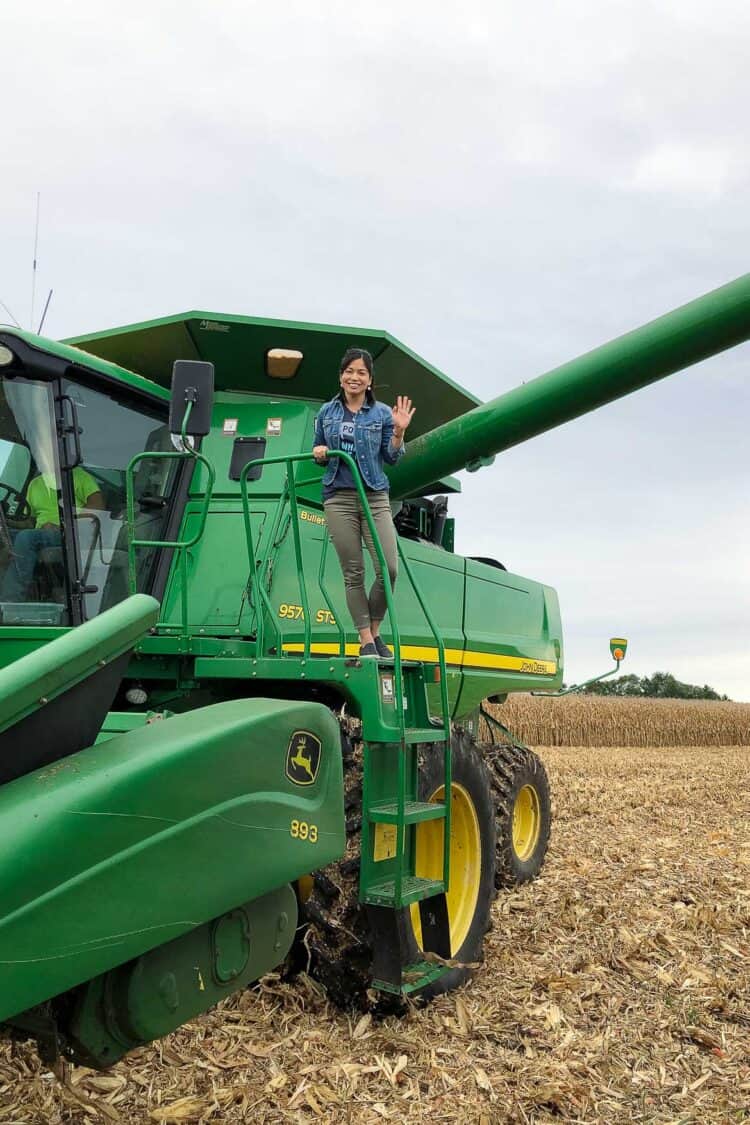 AMVC
As a prominent pork producer in ten states, AMVC offers swine management throughout all stages, from farrow to finish. We had the unique opportunity to visit a farrowing farm, where we learned so much about the care that the veterinarians and caregivers provide in a pig "maternity ward." We were able to get an up-close look at newly born pigs and see how carefully they are cared for, and the precautions that are taken to ensure that they stay healthy and thrive.
CORN AND ETHANOL: CORN'S ROLE IN ENERGY PRODUCTION
Ethanol
Corn-fed livestock is not the only consumer of Iowa corn. Increasingly, Iowa corn plays a role in supplying biofuel and is a primary source of ethanol in the United States. Ethanol that is used as a biofuel additive for gasoline helps cars to burn fuel more efficiently, which helps to reduce air pollution.
Air Quality
We had the opportunity to learn from Angela Tin, the National Senior Director of the American Lung Association, where we learned more about air pollution and how the corn grown in Iowa for ethanol plays a critical role as a renewable alternative fuel that results in cleaner air. Knowing that we as consumers can make a decision at the pump that will result in fewer emissions thanks to corn is promising.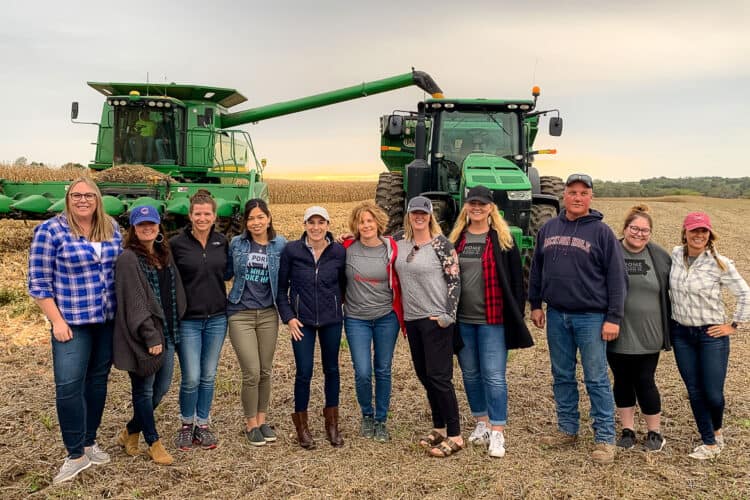 As I said my farewells to friends old and new at the end of this trip, and my plane took off, I peered out the window to the fields and farms below, my mind swimming with all that I had learned and a new perspective for the rows and rows of corn that were being harvested. A cornfield isn't just a cornfield in Iowa, but an economy with so many players, all relying on one another, from the cattle farmers and pig farmers who use the grain to produce the meat that we eat, to the technology that is produced to support the farmers, and the cleaner energy produced that we need for daily life. I won't be able to eat a steak without thinking about the grazing pastures and the corn that feeds the cattle, and how so much comes from each individual kernel of corn, and the families who devote their lives to it.
Disclosure: This post is brought to you in partnership with Iowa Corn. Thank you for supporting brands that matter to me; sponsored posts such as this help behind the scenes at Kitchen Confidante. All opinions in this post are, as always, my own.
LEARN MORE ABOUT FARMING
A Visit to a Chicken Farm: Learning About Chicken Production in the U.S.
Savory Olive Cheese Scones + California Ripe Olives Grove Tour
A Taste of Agriculture in Central Valley California
Garden of Eden