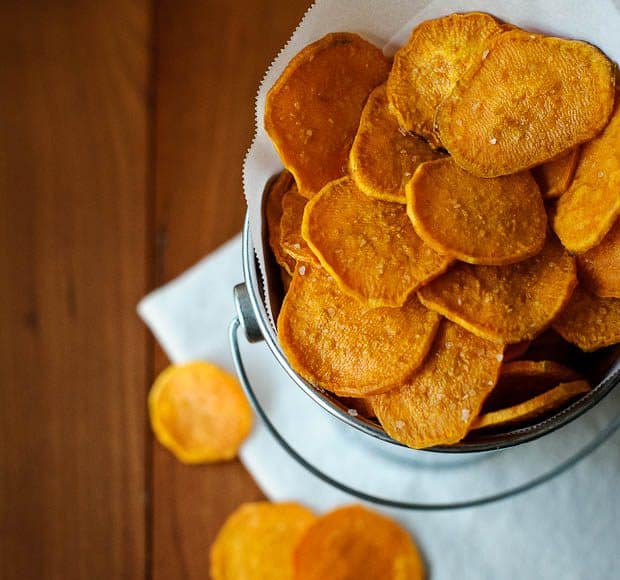 Baked Sweet Potato Chips | What I Would Ask My Mother
I have so many questions for her. You would think that as you get older, you become wiser, but the truth is, the more questions you have. If my mother were still with us, I would ask her so many things. When did you get…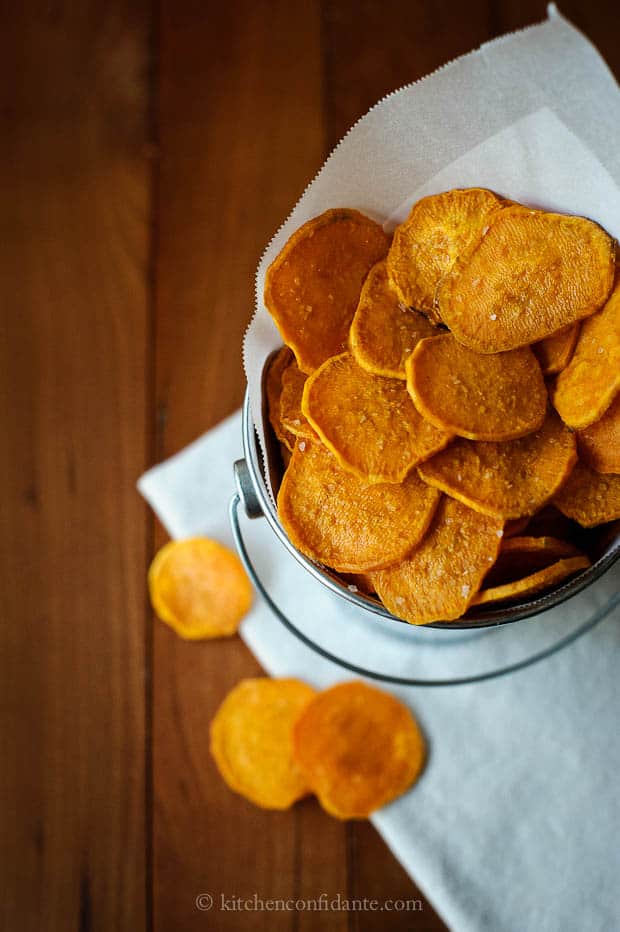 Baked Sweet Potato Chips | What I Would Ask My Mother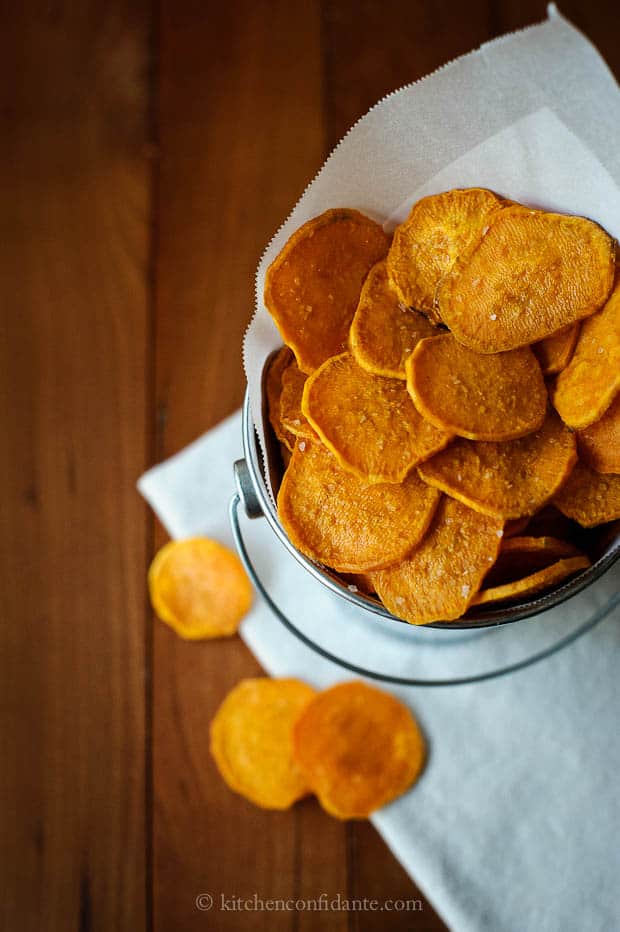 I have so many questions for her. You would think that as you get older, you become wiser, but the truth is, the more questions you have.
If my mother were still with us, I would ask her so many things.
When did you get your first grey hair?
What was that beautiful green seaweed we ate at Papa's place in Sorsogon, over hot rice and fish?
Was my homework growing up as much work for you? Why does it seem as though parents today have to do the homework?
When did your metabolism start to slow?
Why didn't you and dad ever go on dates?
Did you ever try baking those Kamote Chips?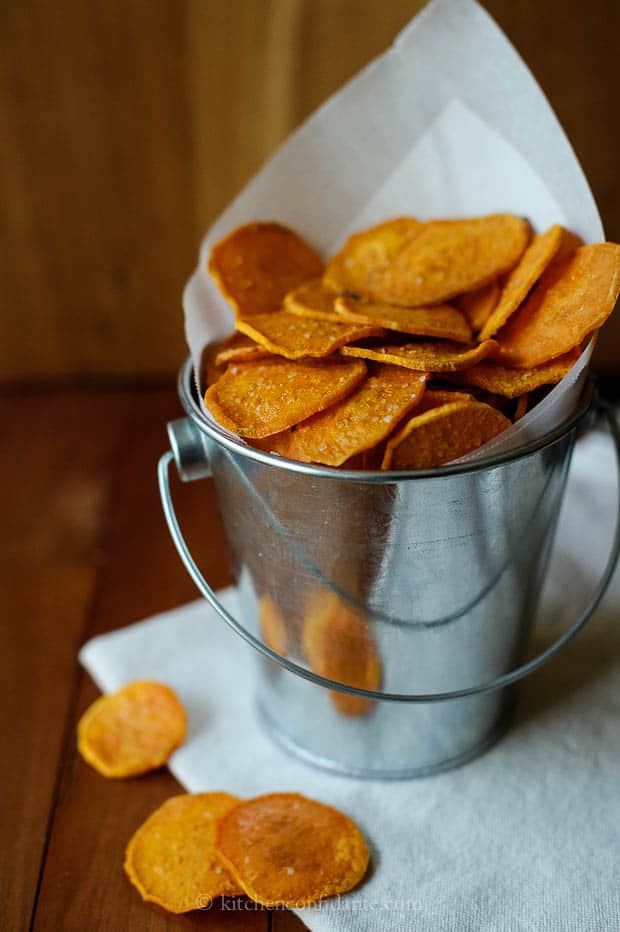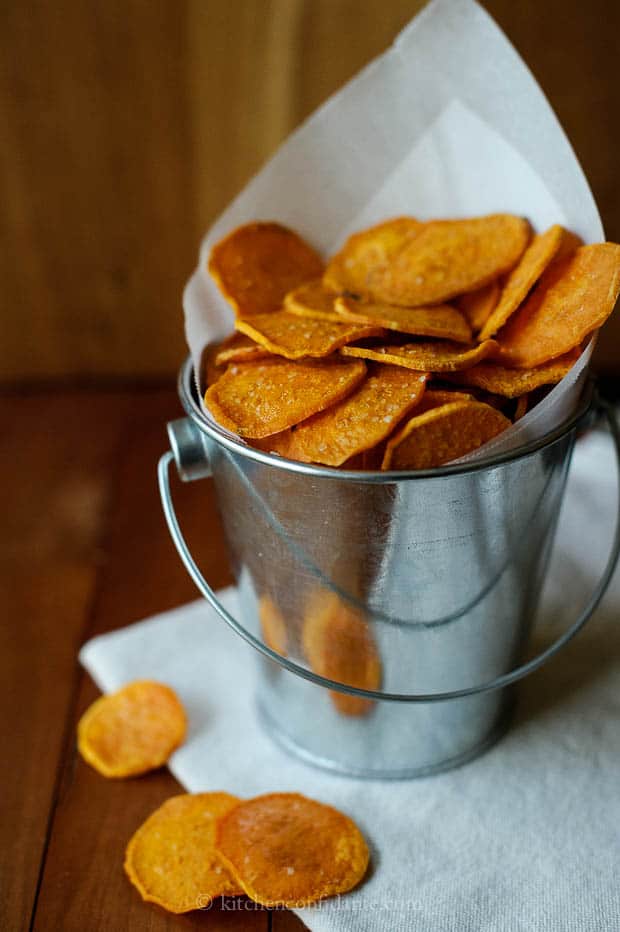 I remember so many things from my childhood, but yearn to remember more, and miss the chance to reminisce with her. So I do it through cooking. I thought of her on my children's first day of school several weeks ago and brought my mother into the kitchen with me by trying my hand at her Sweet Potato Chips. My memories of homework are smothered with the aroma of thinly sliced sweet potatoes frying in a pan and cooling over layers of paper towels. So when my own little ones came home after that first day, I craved a nibble of hot Sweet Potato Chips, lightly salted and meltingly sweet. Instead of frying, I baked them, and the result was close – the scent that filled my kitchen made me smile, and the flavor opened the floodgates of my memory. I am sharing them today at My Way Home by Wayfair, I hope you enjoy them. Whether you fry them or take the healthier route and bake them, I hope you make them and think of her.
Click here for the recipe.