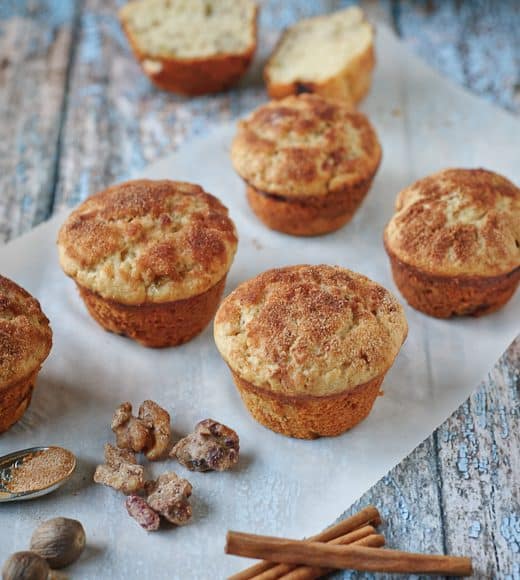 Simple Sundays | Banana & Candied Walnut Muffins
There's always a frenzy leading to the week before Christmas, and this year is no different. I know I was not alone in thinking, I just need to get through this week. Friday alone was packed with all things kids and holidays: between performances and…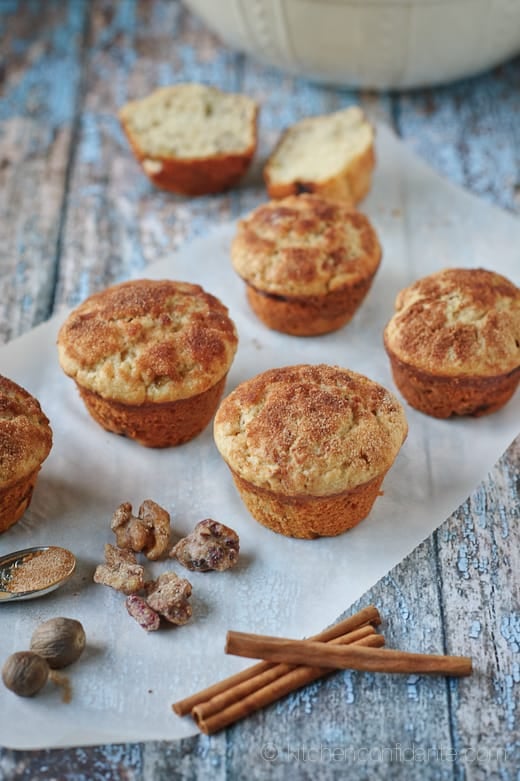 Simple Sundays | Banana & Candied Walnut Muffins
There's always a frenzy leading to the week before Christmas, and this year is no different. I know I was not alone in thinking, I just need to get through this week. Friday alone was packed with all things kids and holidays: between performances and class parties for each of my children, I was personally relieved when it was time to say our final holiday greetings and hear See you next year! ringing through the halls.
Vacation!
Two weeks of no rushing, of lazy mornings, of having the time to make delicious things to eat.
Deliciously slow mornings, coffee in a real mug, leisurely sipped while wrapped in my plush robe. With ample time to use some of the wonderful holiday treats we receive from good friends. Like these beautiful candied walnuts.
I was in serious danger of singlehandedly eating a whole jar of homemade candied walnuts. Oh yes, all by myself. So I had to use them in some baking.
It's my way of sharing.
Wouldn't it be nice if every morning started this way?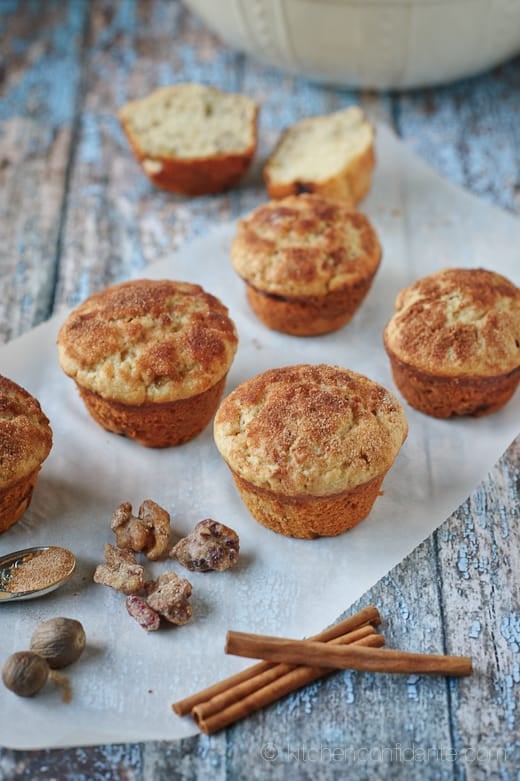 Banana & Candied Walnut Muffins
Recipe slightly adapted from Cooks Illustrated's Banana Walnut Muffins. The original recipe calls for plain walnuts, as well as plain yogurt. I personally love the extra flavors that the candied walnuts and vanilla yogurt add to the muffins. When selecting a vanilla yogurt, be sure to pick one that still has that notable tang - I like Straus Vanilla NonFat Yogurt.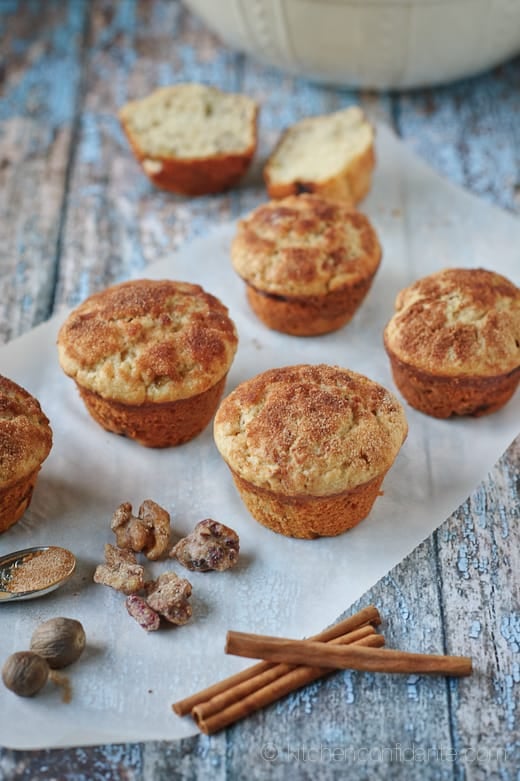 Print Recipe
Ingredients
3 cups all-purpose flour
1 tablespoon baking powder
1/2 teaspoon baking soda
1/2 teaspoon ground nutmeg
1/2 teaspoon ground cinnamon
1/4 teaspoon salt
10 tablespoons unsalted butter, melted
1 cup light brown sugar
2 large eggs
1 1/2 cups vanilla nonfat yogurt
2 cups diced bananas
3/4 cup chopped candied walnuts
melted butter and cinnamon sugar for topping (optional)
Instructions
Preheat the oven to 375°F. Lightly butter or use cooking spray to lightly coat muffin tins.
Sift the flour, baking powder, baking soda, nutmeg, cinnamon and salt. Set aside.
In the bowl of an electric mixer, beat together the melted butter and brown sugar. Add the eggs, one at a time, and mix until it is fully incorporated. Add the flour mixture and yogurt in two additions, alternating and making sure the batter is fully mixed before each addition. Take care not to overmix the batter. Fold in the bananas and candied walnuts. Use an ice cream scoop to distribute the batter into the muffin tins. Bake for about 20-22 minutes, or until golden brown and a toothpick inserted is clean when removed. Let the muffins sit on a wire rack for 5 minutes, then remove from the pan.
To garnish with cinnamon sugar, lightly brush the melted butter on the top of the muffins and dip into a shallow bowl of cinnamon sugar.
Best served whilst warm.