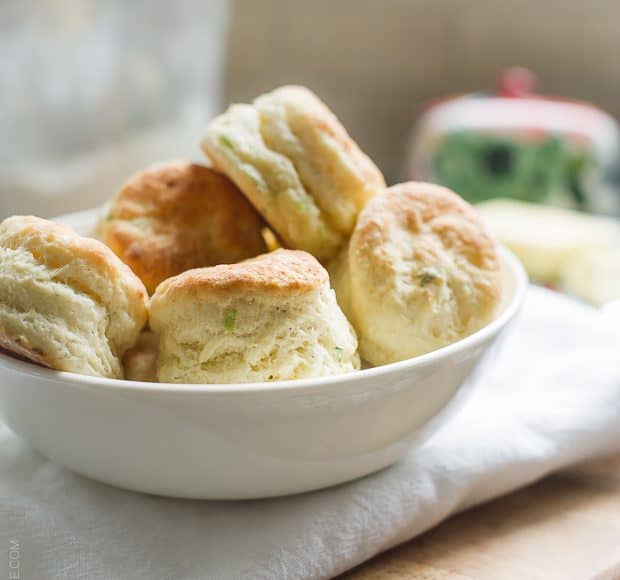 Boursin Garlic and Herb Buttermilk Biscuits
I should probably start out by saying that I am clearly, in no way, an authority on biscuits. I do not hail from a long line of Southern cooks, and biscuits did not grace our table at every Sunday supper. On the contrary, my only…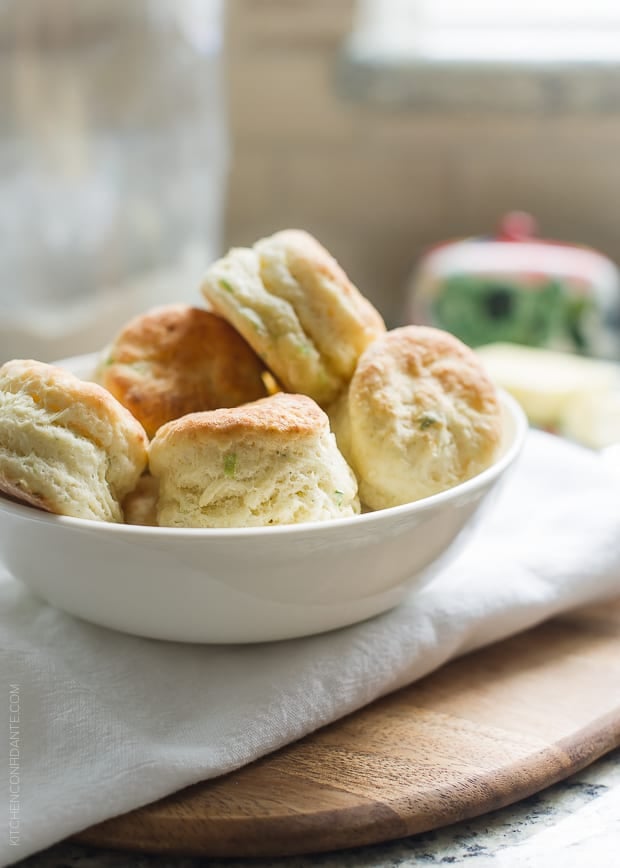 Boursin Garlic and Herb Buttermilk Biscuits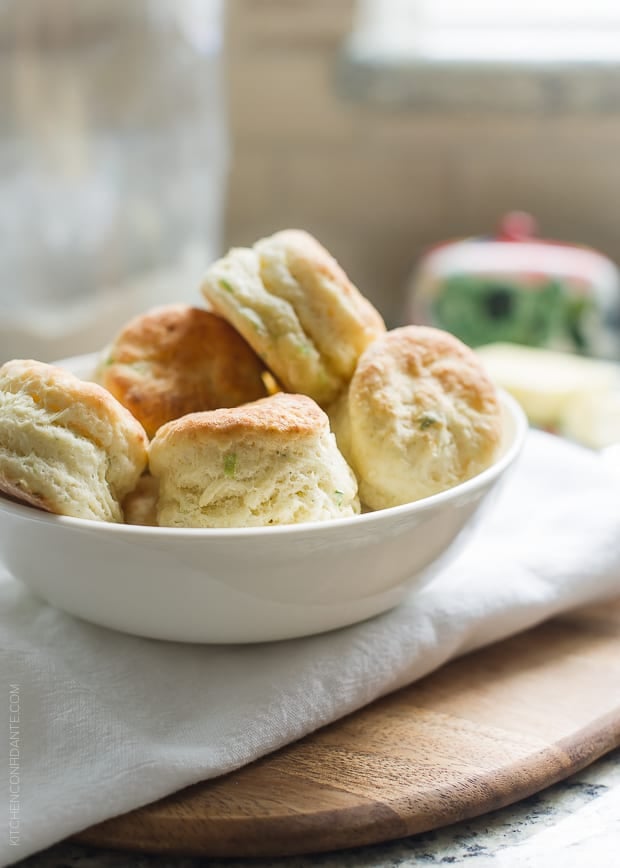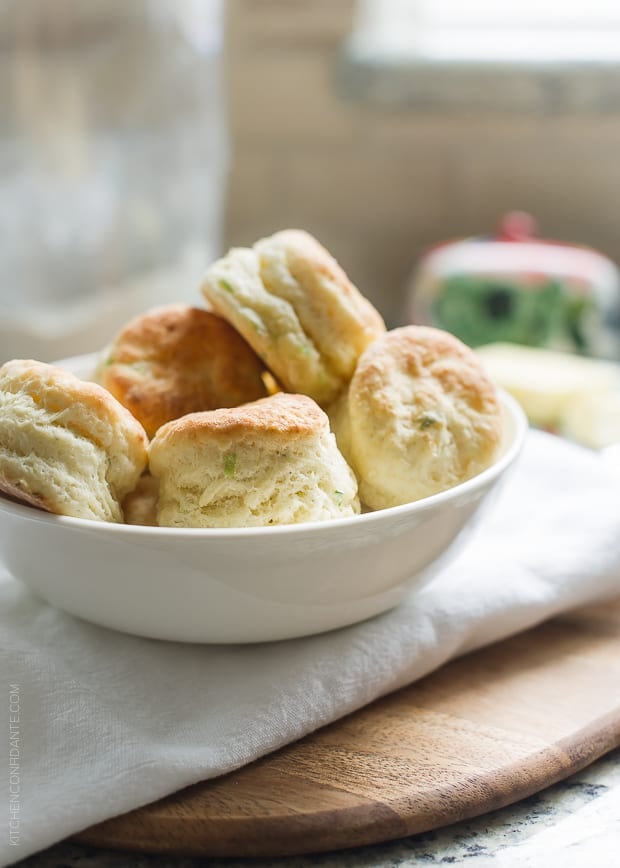 I should probably start out by saying that I am clearly, in no way, an authority on biscuits. I do not hail from a long line of Southern cooks, and biscuits did not grace our table at every Sunday supper. On the contrary, my only brush with biscuits as a young girl were the ones that came with a bucket of Kentucky Fried Chicken (now more recently dubbed the hip "KFC" – surely so you are not reminded of the "fried" part). I always cast those aside, much preferring the mashed potatoes, or as I lovingly called them, "baby food," because obviously, any softly whipped food drizzled in gravy is what a baby would love to eat. I will not lie, I used to think those mashed potatoes were the best thing ever.
Now the biscuits. I didn't care for them. I thought they were dry and heavy. Clunkers that took up room in the tummy and left me looking for a glass of water. So I dismissed biscuits for a good part of my life.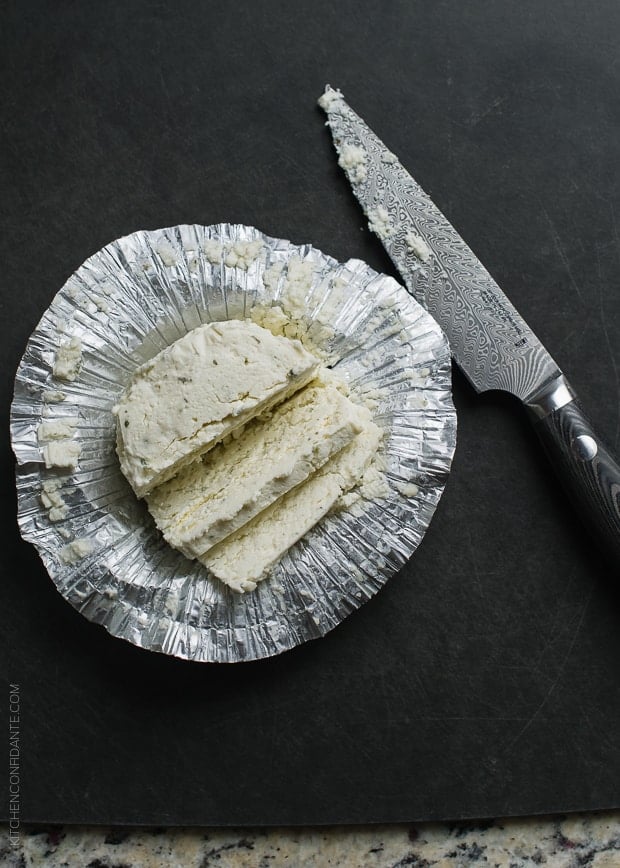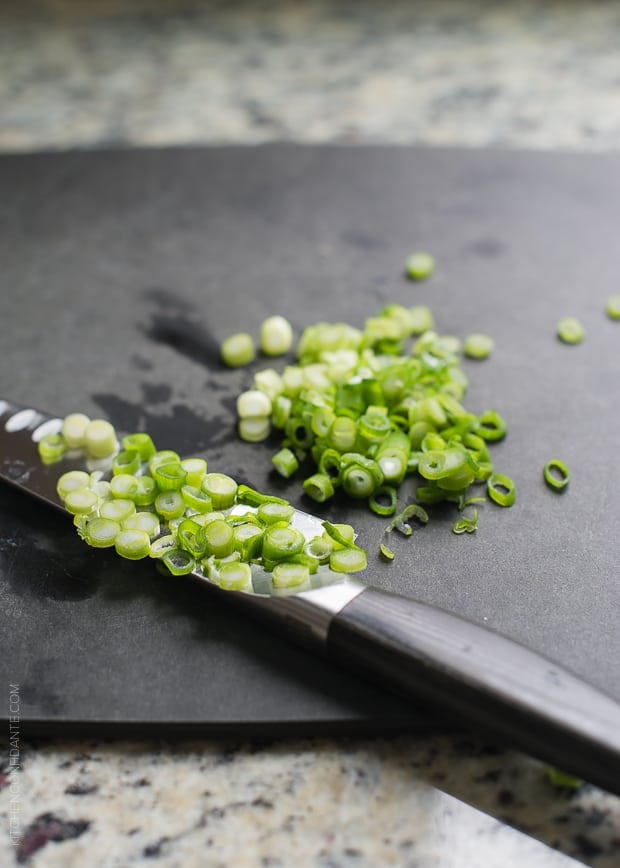 It wasn't until much later, just a few years ago, in fact, that I changed my mind. I finally had a taste of what a good biscuit should be like. My friend Lisa, specifically makes biscuits that are, in her words, "divine." Light, airy, fluffy biscuits, buttery in flavor and a crumb that just melts in your mouth – I finally understood how a good biscuit should be!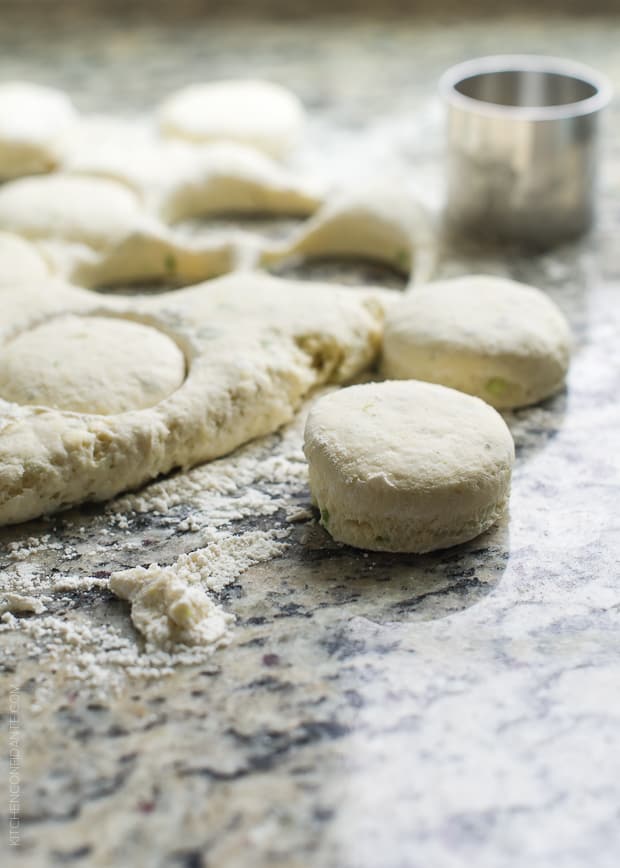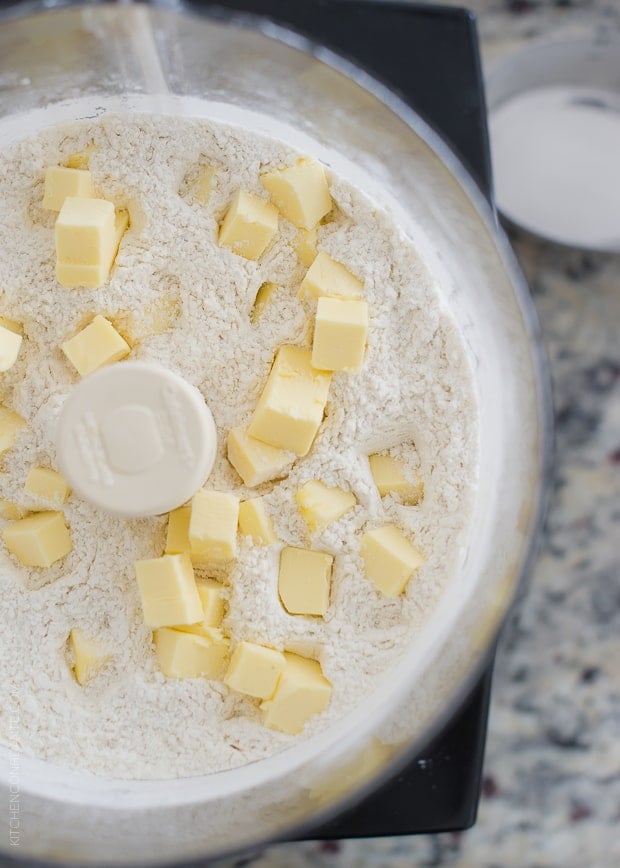 All good biscuits start with good butter. And really, anything else is fluff. The secret, I have learned, is in the technique, not the fancy ingredients, because really, it doesn't take much. Flour, buttermilk, butter, baking soda and baking powder. Basic stuff. Which makes it quite magical, at the same time.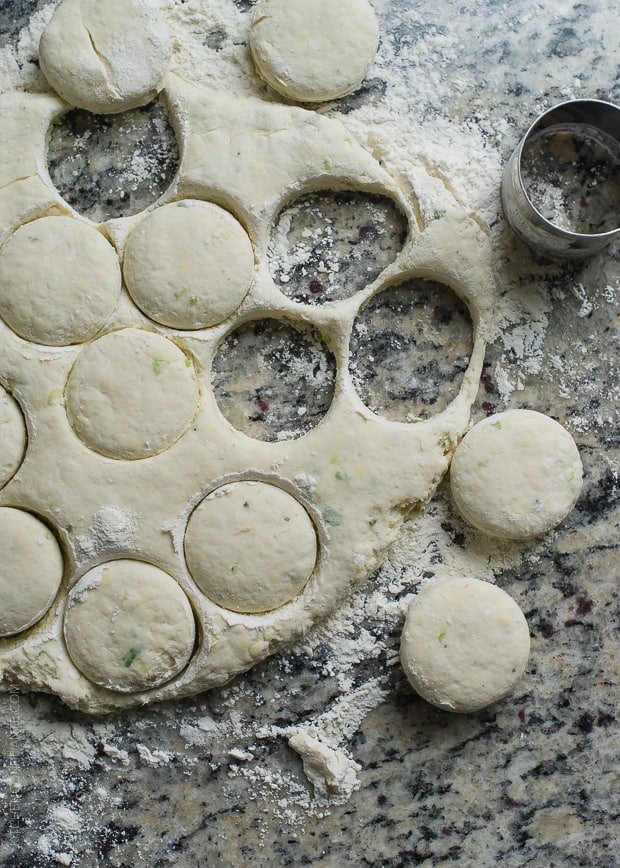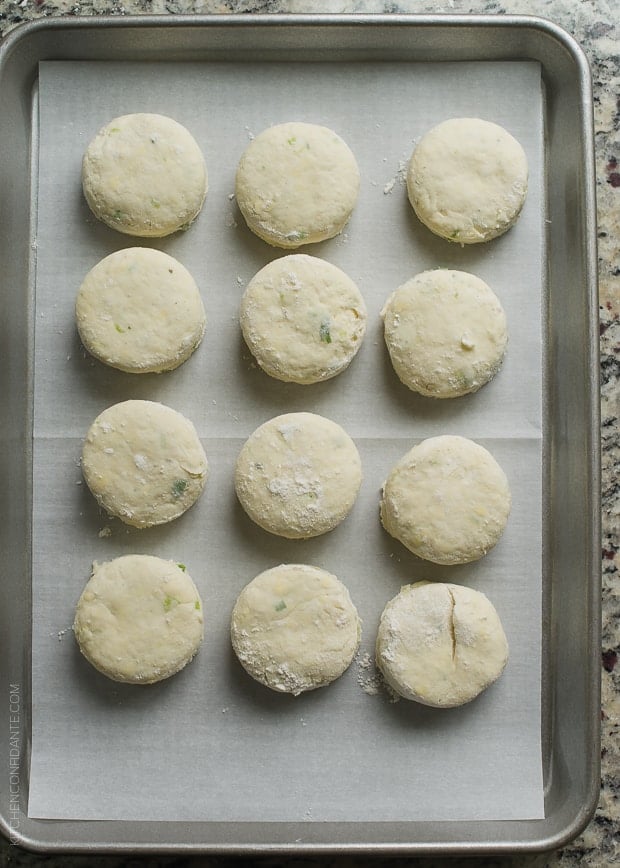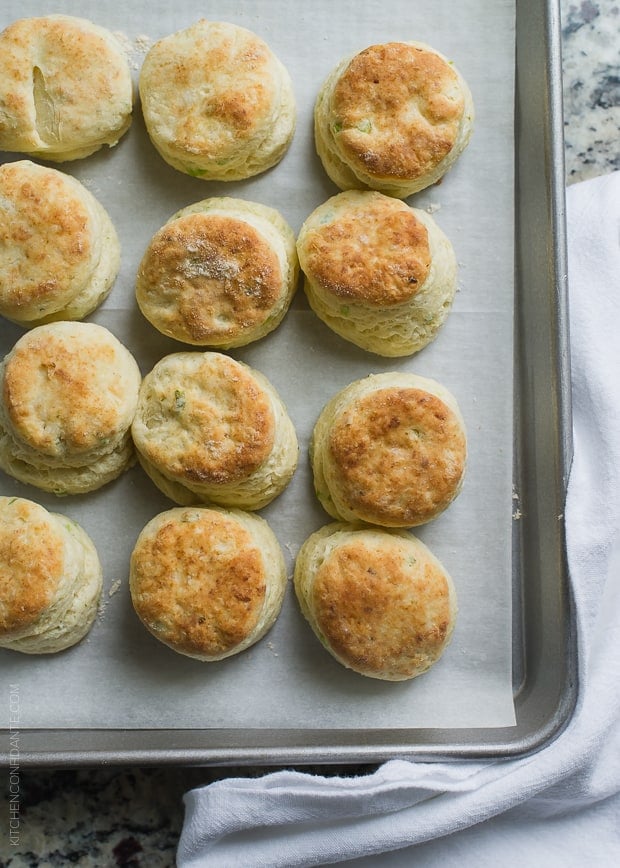 My latest batch of biscuits, however, I wanted to infuse with the delicious creaminess that is Boursin, and my goodness, you really have to try it. The creamy cheese and light herb flavors bake into the little pillows of dough, leaving you with biscuits that are irresistible straight out of the oven. I wish I could turn back time to the little girl who cast aside the biscuit hockey pucks and hand her a steaming hot Boursin Garlic and Herb Buttermilk Biscuit. It may not be "baby food," but I am tempted to think she might think that it's even better.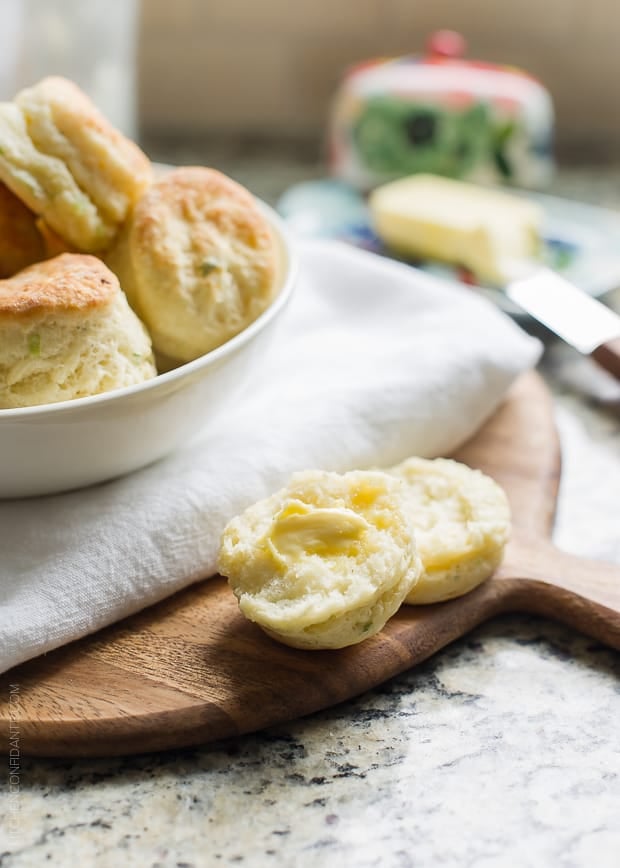 Boursin Garlic & Herb Buttermilk Biscuits
These tender pillows of dough are irresistible fresh out of the oven!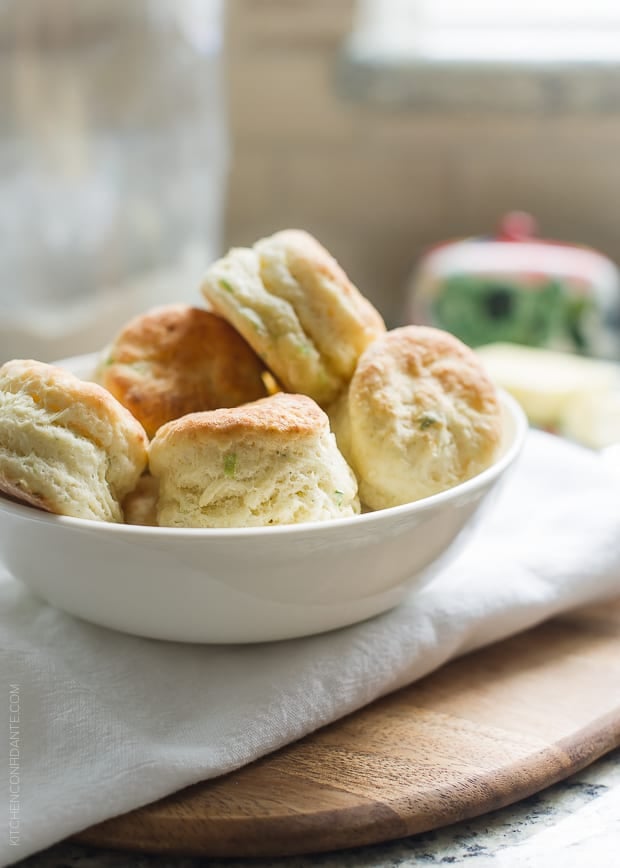 Print Recipe
Ingredients
2 cups all-purpose flour, plus more for working the dough and cutting
1 tablespoon baking powder
1 teaspoon kosher salt
1/4 teaspoon baking soda
6 tablespoons unsalted butter, cold and cut into cubes
5 oz Boursin Garlic and Herb cheese, cold and cut into cubes
3 tablespoons sliced green onions
1 cup buttermilk
Instructions
Preheat the oven to 450 degrees F. Line a baking sheet with parchment paper and set aside.
In the bowl of a food processor, mix together the flour, baking powder, salt and baking soda until blended. Add the butter, and pulse until you have coarse crumbs. Add the Boursin cheese and green onions, and pulse a few more times until it is mixed into the crumbs. Add the buttermilk and mix until it just combined, making sure not to overwork the dough. The dough should be rather wet and sticky.
On a floured working surface, dump out the dough and gently pat it until it is about 1/2 inch thick. Fold the dough over 5 times, then gently press the dough until it is 1 inch thick. There is no need to use a rolling pin, but try to make sure the dough is a uniform height.
Flour a 2 inch cutter and cut the biscuits out and transfer to the baking sheet, placing them about 1/2 to 1 inch apart.Take any scraps of dough and gently form and cut the biscuits again.
Bake for about 10 minutes, or until the biscuits are golden and fluffy. Enjoy as soon as possible out of the oven.
Notes
If you happen to have leftovers, biscuits can be reheated in a 350 degree F oven for about 10-15 minutes.
You can also prepare the biscuits in advance, place the cut biscuits in a freezer safe container on a sheet of parchment paper, until ready to bake. Then bake at 450 degrees F for about 15-20 minutes.