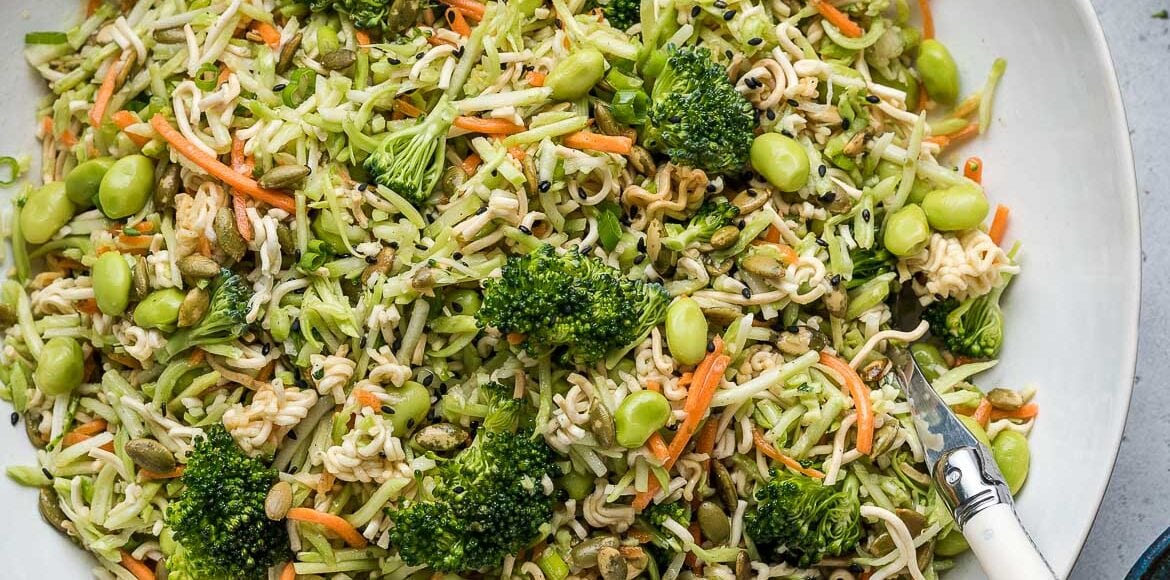 Broccoli Slaw with Ramen
Broccoli Slaw with Ramen – this healthy broccoli slaw recipe is full of crunch with an Asian-style broccoli slaw dressing and crunchy ramen!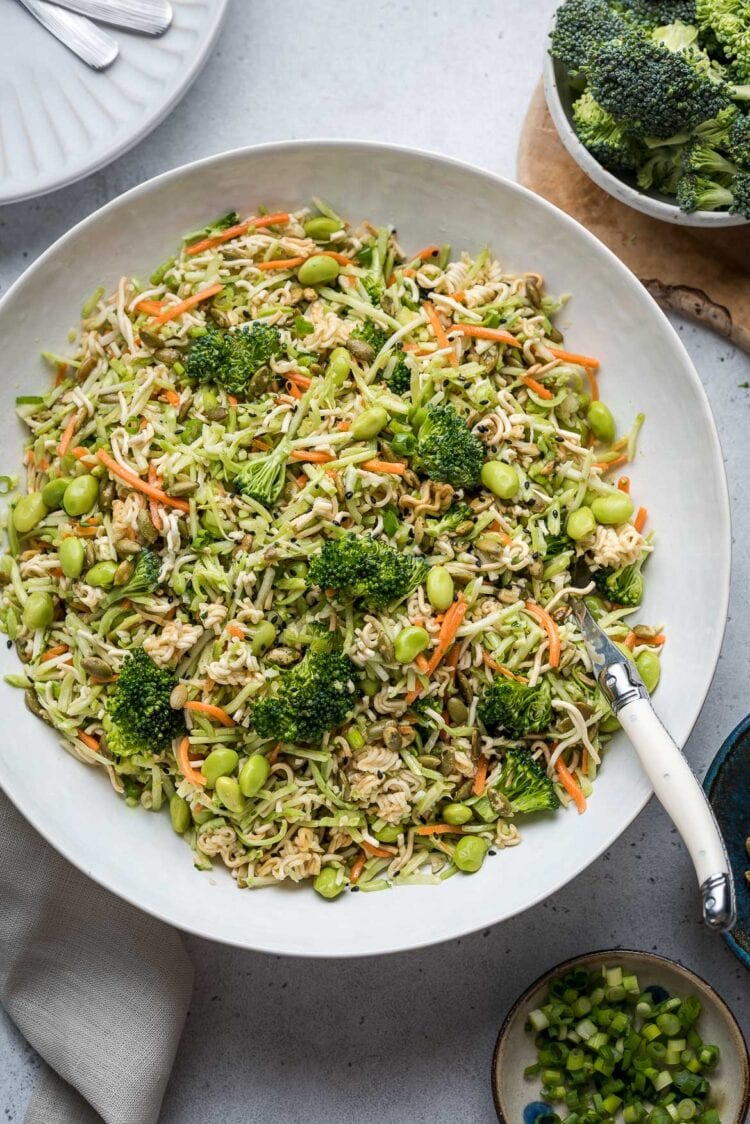 Broccoli Slaw with Ramen
Broccoli Slaw with Ramen – this healthy broccoli slaw recipe is full of crunch and freshness with a light, Asian-style broccoli slaw dressing and crunchy ramen!

This salad is inspired by conversations with farmers and California agriculture in Coachella and Imperial Valley, California, a unique area responsible for feeding families through the winter growing seasons. This post is brought to you by the California Farm Water Coalition.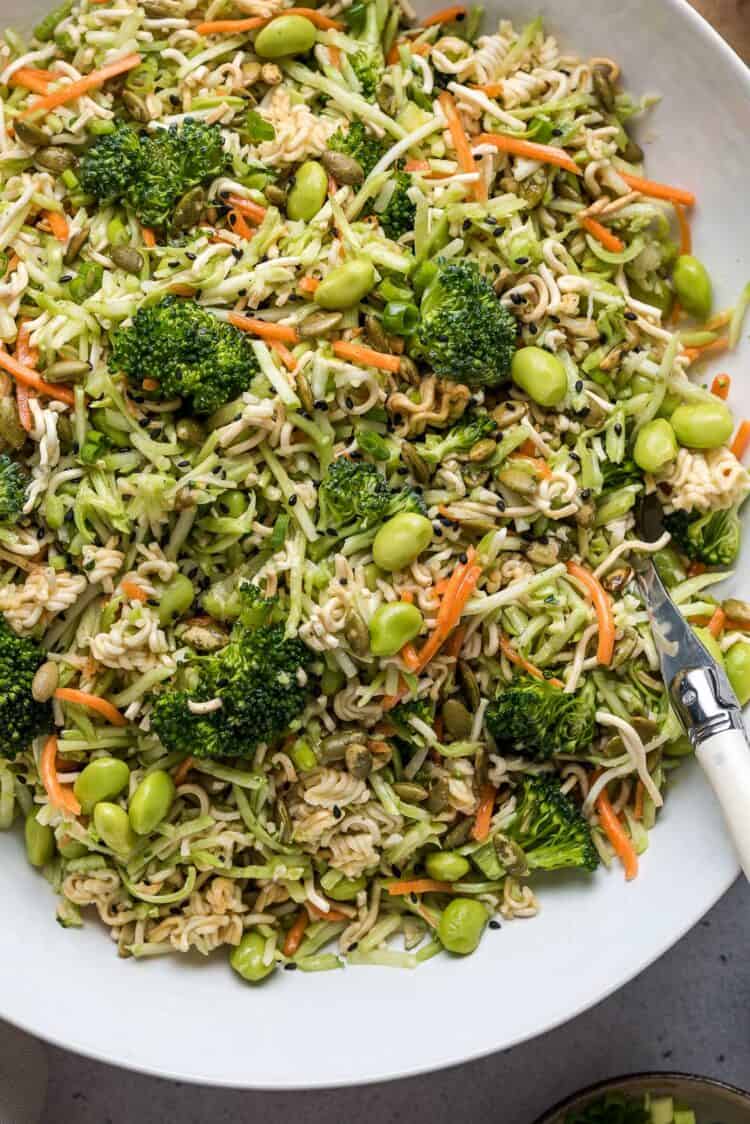 Whenever I have the chance to visit farms and meet the people who work so hard to grow our food, I always marvel at their resourcefulness. They bear the responsibility of farming and feeding our country intelligently, pouring hard-earned knowledge, technology, and back-breaking work into making sure they produce food sustainably, with as little waste as possible.
This was especially apparent a few years ago, when I joined my friends at the California Farm Water Coalition to tour the Central Valley here in California, and I was excited to rejoin them for another tour, this time for a taste of agriculture in the special regions of Coachella and the Imperial Valley.
California Farm Water Tour in the Coachella and Imperial Valleys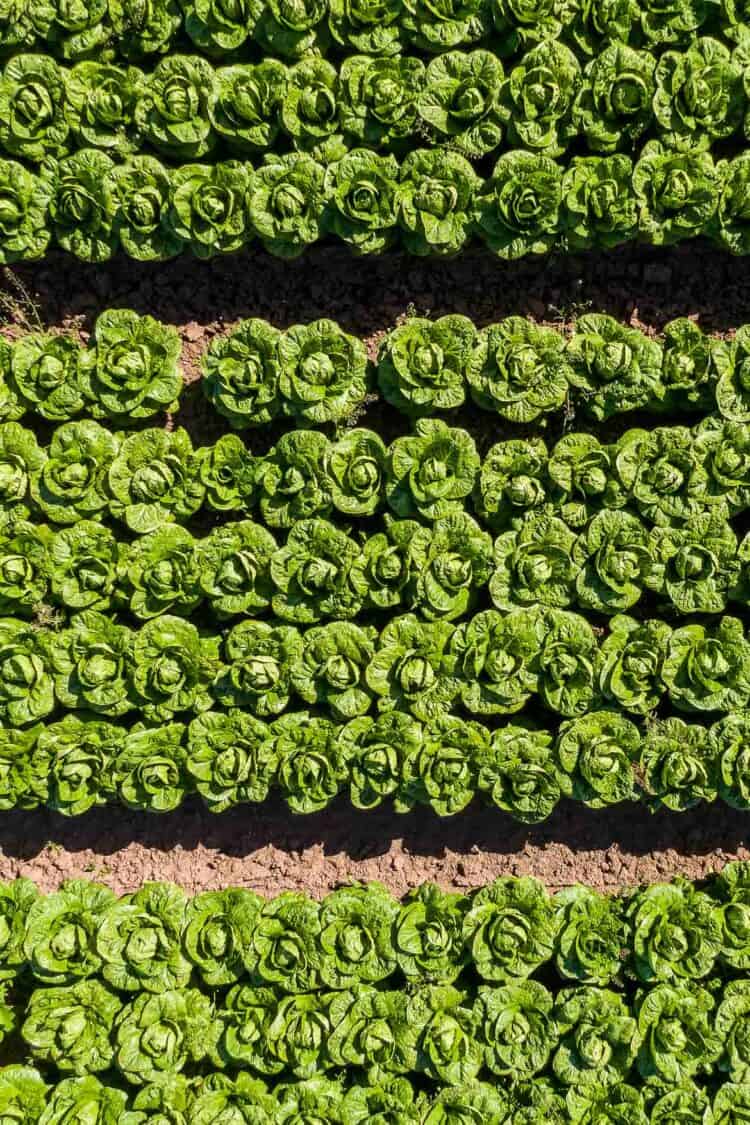 This year's tour was virtual, but for a morning, I truly felt immersed in this unique part of California that plays a very important role in our food production. If you have a salad in the winter, chances are, it's coming from the Coachella, Imperial or Yuma Valleys. As Ellen Way of the California Women for Agriculture explained, "Compared to all the growing areas we have in California, this area is very small, but it's special" because anything grown somewhere else in the spring or summertime is grown there in the wintertime.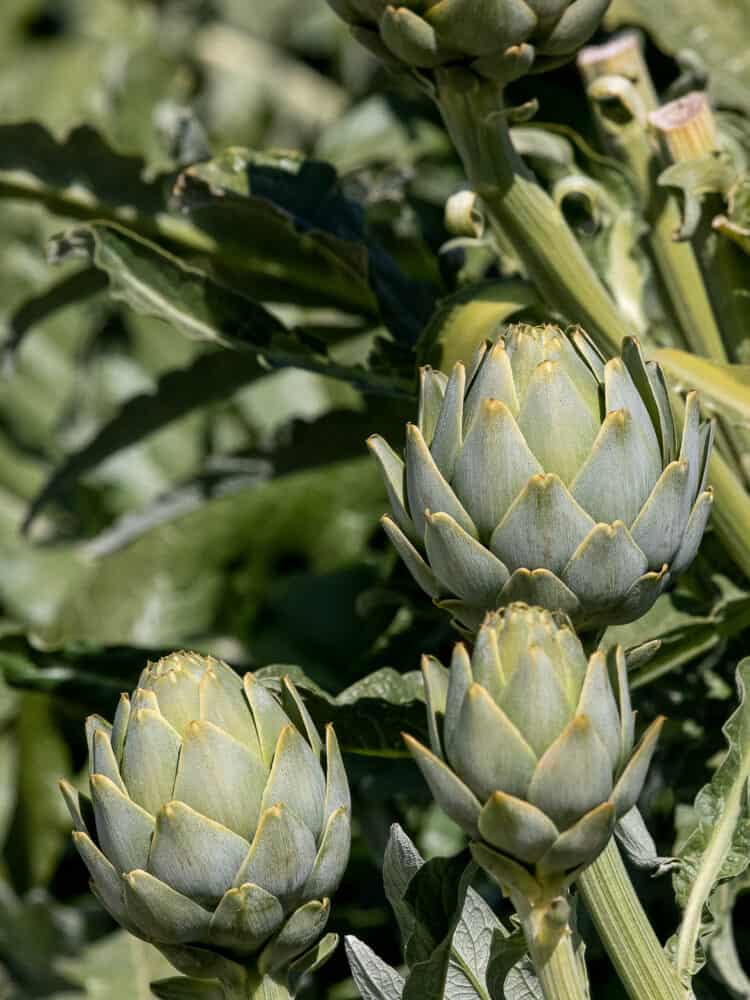 The Coachella and Imperial Valleys farm year round, but it plays a critical role in winter production so that we can enjoy the fruits and vegetables we love all year long. And the job is not easy. Adrian Zendejas of Desert Mist Farms finds that "all crops are not easy, they all have their different set of challenges that we have to cater to them and hopefully we pick the right ground, the right time period, to grow the best crop we can down here in the desert."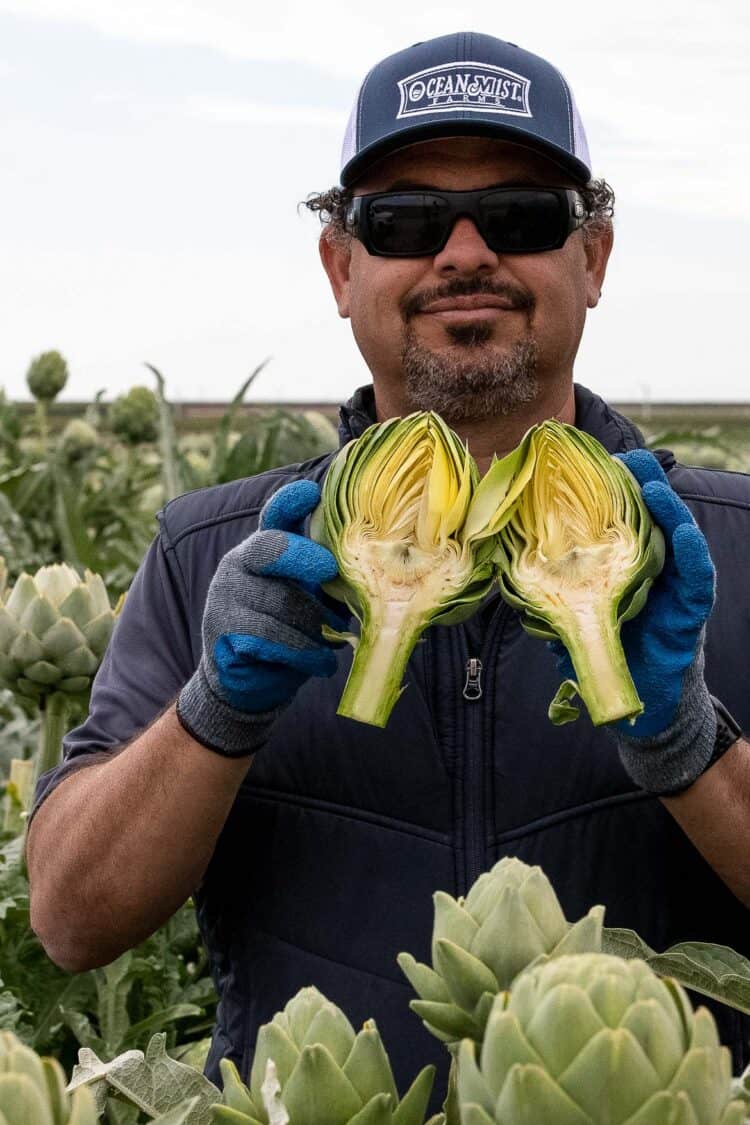 They do this by matching plants to the correct microclimates within the valley, and by rotating crops to eliminate pest pressure and minimize weed pressure. And of course, they harness innovation when it comes to irrigation.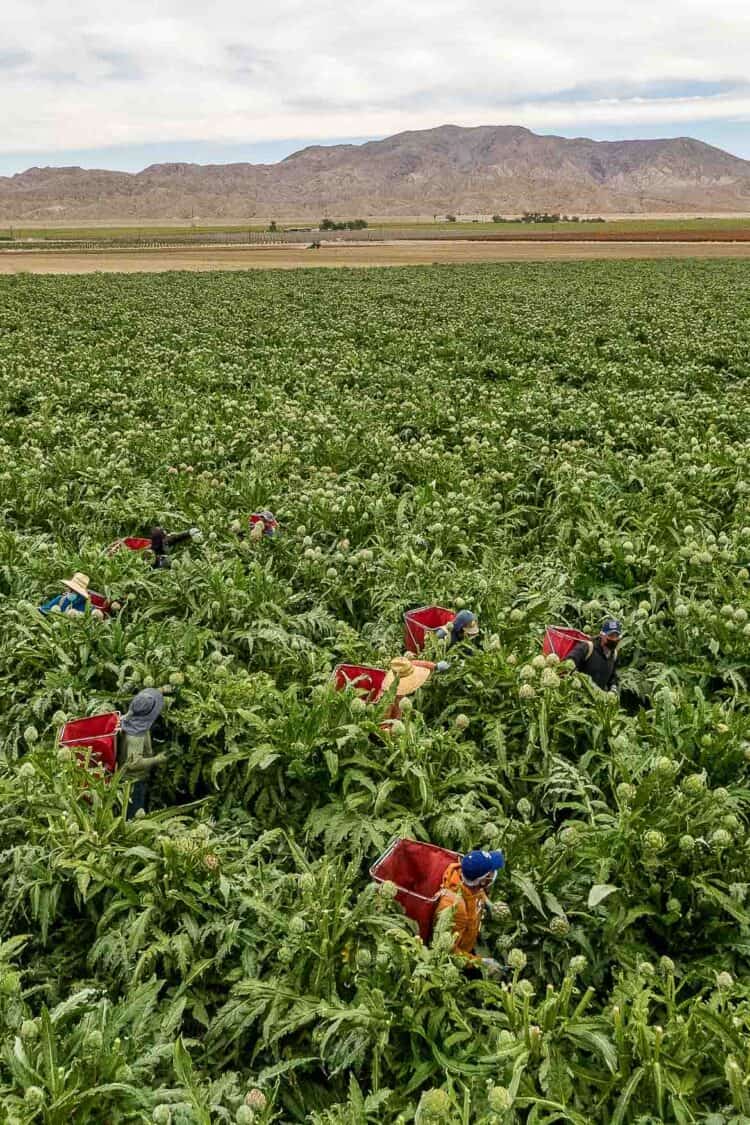 At Desert Mist farms, they use an automated system on some of their ranches where they can remote control their irrigation to efficiently expand acres as necessary. This allows them to track the watering and fertilizer without relying on someone in the fields.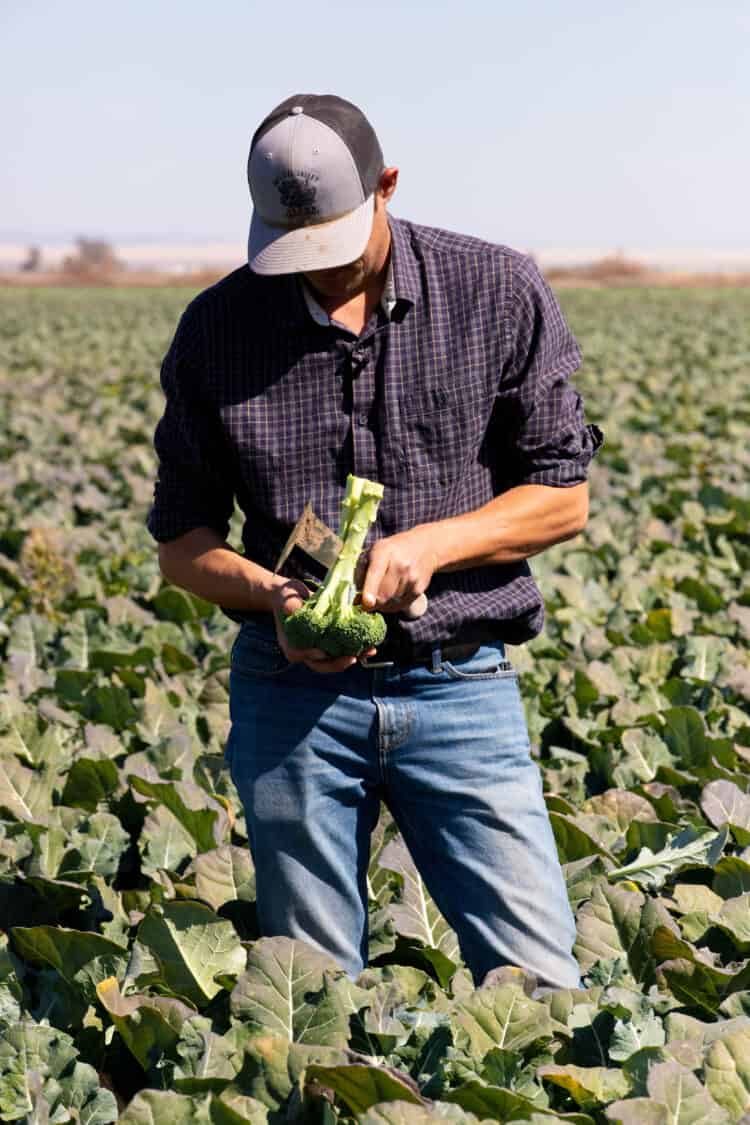 For 3rd generation family farmer Thomas Cox with Lawrence Cox Ranches in the Imperial Valley, they use a variety of irrigation methods make sure they give the crop "what it needs, not more than it needs." They make as much effort as possible to conserve water. It's all about preserving the farm and resources. With two young daughters who show an interest in farming, he feels like he is farming for future generations.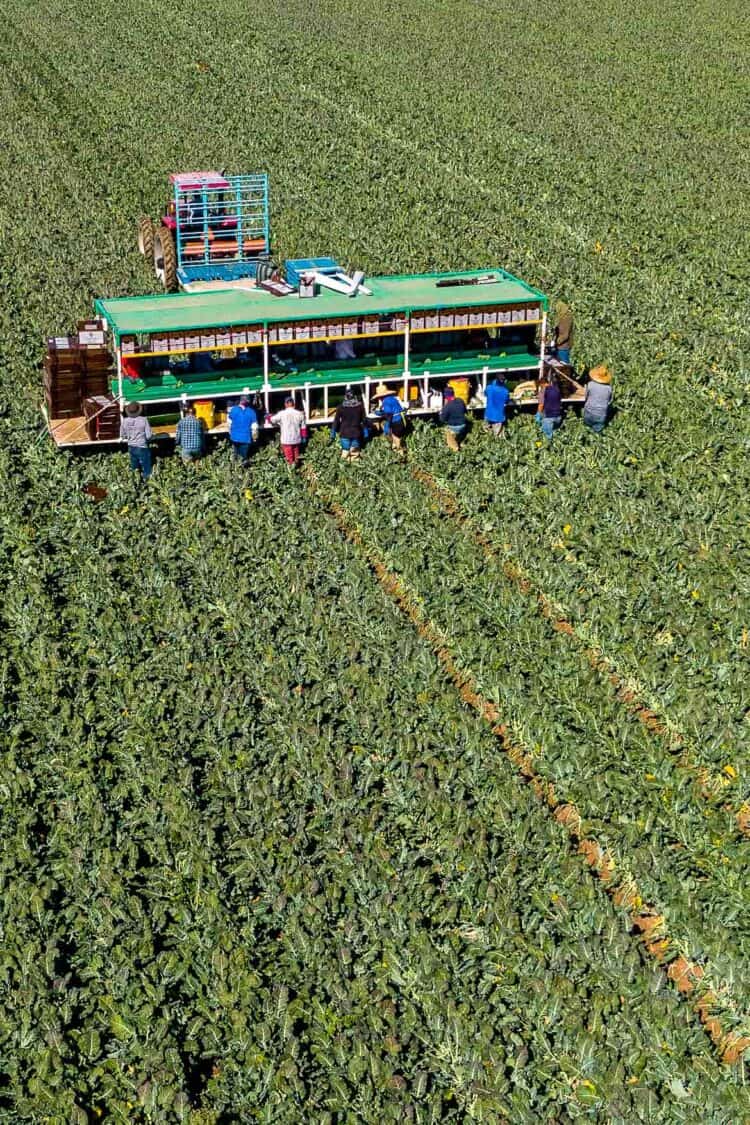 Also in the Imperial Valley, Brent Peterson of LaBrucherie Produce takes pride in growing something from a small seed and seeing it eventually on the dinner table. He reminded us that California has incredible regulations, which allows them to "produce the best crop, the safest crop, the healthiest crop," compared to other areas that may not be as heavily regulated. One other thing that stood out was how they provide housing for their labor to help retain workers, as labor is one of the biggest challenges for farming throughout California.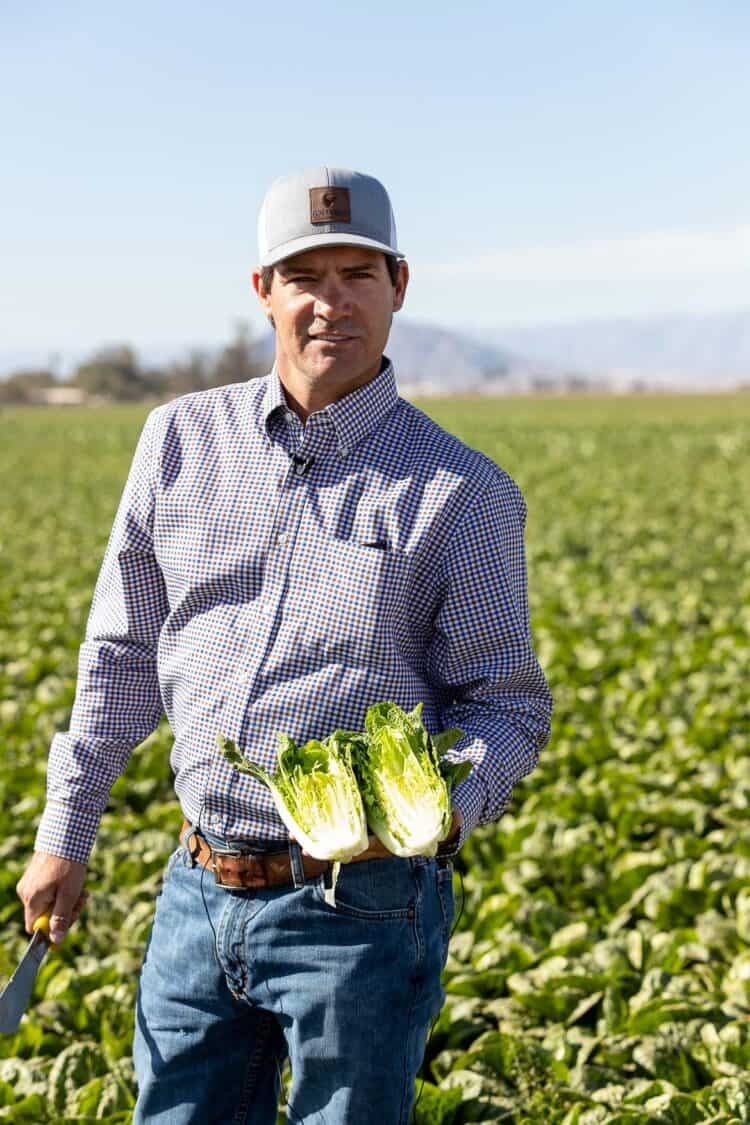 Though I couldn't walk through the fields and experience harvests with these farmers, I still marveled at how our conversations continue to give us a deeper appreciation for the food we so often take for granted. If you want some greens for a salad in the middle of winter, all we need to do is go to our nearest grocery store, thanks to this special part of the country. I hope you will think of them and their hard work the next time you see their produce at the market!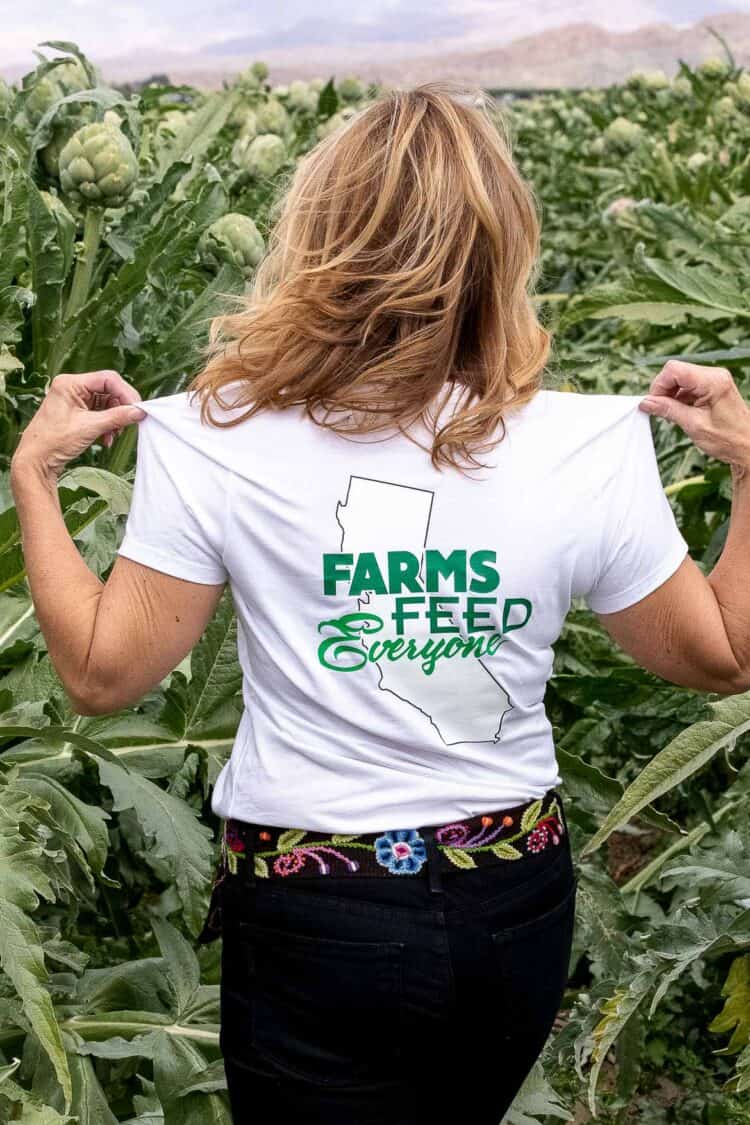 Broccoli Slaw with Ramen
With gratitude to the people who work so hard to grow and harvest our food, I wanted to share a simple salad. What I love about this broccoli slaw is that it makes use of the part of the broccoli that is often overlooked: the stems!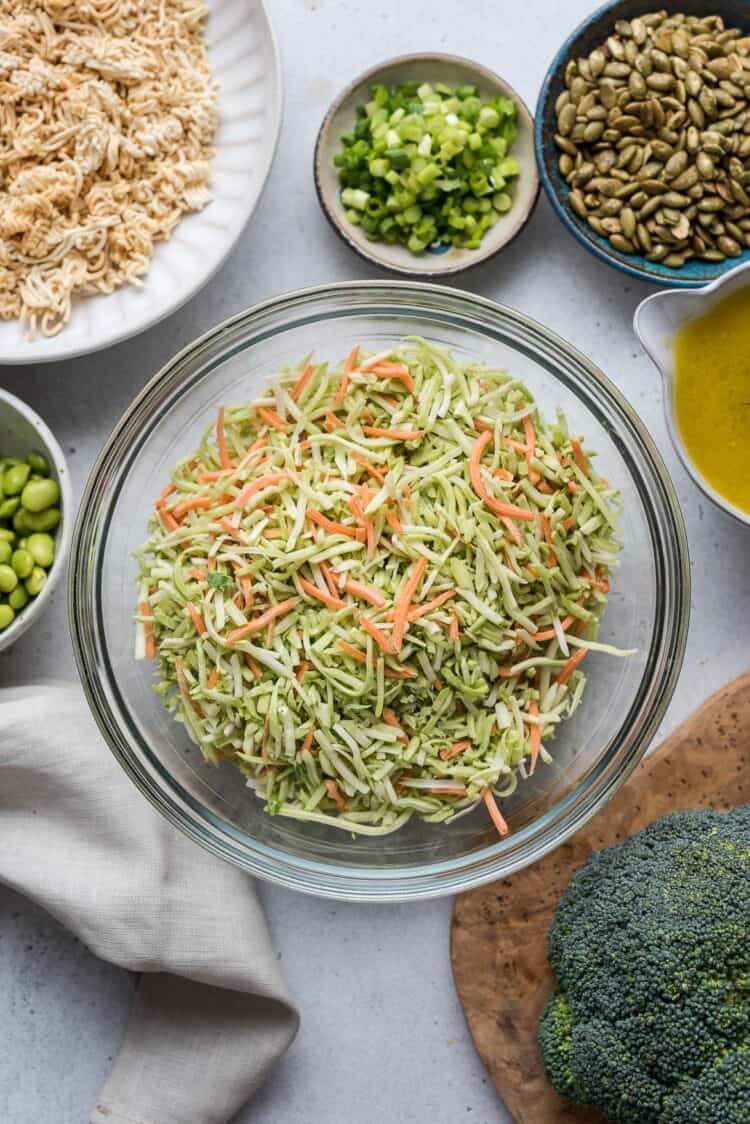 My mother used to always serve us the stems, shaking her head when she would see people throwing them away. Nowadays, it's easy to find bagged broccoli slaw at the markets, which makes this dish even more convenient, but if you have a stalk of broccoli, it is so easy to simply make your own.
A simple Asian-style vinaigrette adds a delicious zing to the slaw, and for extra crunch, I toast ramen! No need to get anything fancy — just use the convenient, individual packets of ramen (which brings me back to so many college meals!). A few minutes in the oven makes them golden and crunchy, and it adds extra texture to this slaw.
Tip: When shopping for broccoli, look for tight florets. As broccoli gets older, or depending on the growing conditions, the stems can get extended or "branchy." If you do have branchy broccoli, then this broccoli slaw recipe is the perfect way to use them!
More Broccoli Recipes
Broccoli Risotto
Sheet Pan Moroccan Chicken with Broccoli Rice and Sweet Potatoes
Broccoli Slaw with Garlic Tahini Dressing
Spicy Shrimp Fried Rice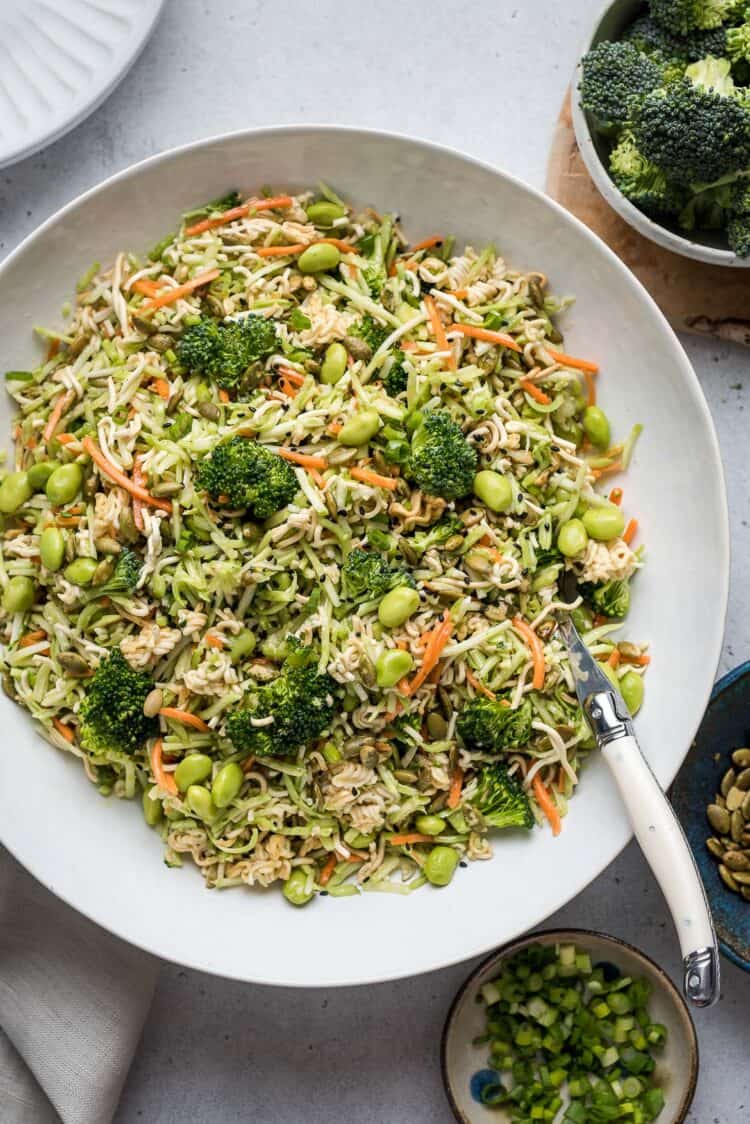 Disclosure: This post is brought to you in partnership with the California Farm Water Coalition. Thank you for supporting brands that matter to me; sponsored posts such as this help behind the scenes at Kitchen Confidante. All opinions in this post are, as always, my own.
Broccoli Slaw Ramen Salad
Broccoli Slaw with Ramen – this healthy broccoli slaw recipe is full of crunch and freshness with the light, Asian-style broccoli slaw dressing and crunchy ramen!
Ingredients
2

3-oz packets

ramen

(seasoning packet discarded)

12

ounces

shredded broccoli

(about 5 cups)

1

cup

broccoli florets

1

cup

shredded carrot

1

cup

edamame

1

cup

pumpkin seeds

2

tablespoons

sesame seeds

1/4

cup

sliced green onions
For the dressing
1/2

cup

extra virgin olive oil

1/4

cup

rice vinegar

1/4

cup

honey

3

tablespoons

apple cider vinegar

1/4

teaspoon

sesame oil

1/4

teaspoon

cayenne pepper

1/2

teaspoon

kosher salt

Freshly ground black pepper
Instructions
Preheat the oven to 425°F with a rack placed in the center of the oven.

Crush the ramen noodles into large chunks and spread onto a sheet pan. Bake, tossing periodically, for 3 to 5 minutes, or until the noodles are golden.

In a large bowl, mix the shredded broccoli, florets, carrot, edamame, pumpkin seeds, sesame seeds, and green onion.

In a small bowl, whisk together the olive oil, rice vinegar, honey, apple cider vinegar, sesame oil, cayenne pepper, salt, and pepper until well combined.

Stir the dressing into the broccoli slaw, along with the toasted ramen, and toss to combine. Chill in the refrigerator until ready to serve.
Notes
Save your stems for this broccoli slaw! Or, save time with bagged broccoli slaw from the market.
The slaw is best when it has had at least 30 minute to sit and chill in the refrigerator to give the flavors time to come together. It can also be made the night before; the ramen noodles will lose some of their crunch, but it will still be delicious!
Nutrition
Calories:
349
kcal
|
Carbohydrates:
23
g
|
Protein:
9
g
|
Fat:
26
g
|
Saturated Fat:
4
g
|
Polyunsaturated Fat:
5
g
|
Monounsaturated Fat:
16
g
|
Trans Fat:
1
g
|
Sodium:
240
mg
|
Potassium:
533
mg
|
Fiber:
5
g
|
Sugar:
15
g
|
Vitamin A:
4090
IU
|
Vitamin C:
68
mg
|
Calcium:
93
mg
|
Iron:
3
mg