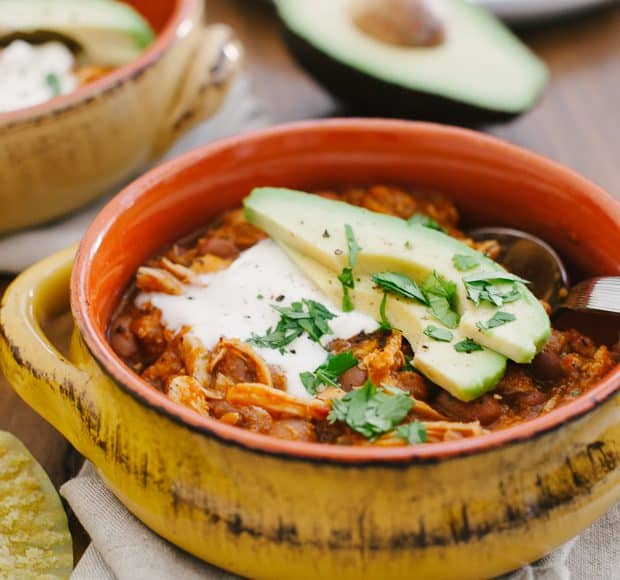 Simple Sundays | Chicken Chili
The day is rising slowly in the window behind me, the sky fading from midnight to shades of murky blue, and the wind is making itself known, a little more forcefully than usual. It's a winter morning, clear and crisp. How was your week? I…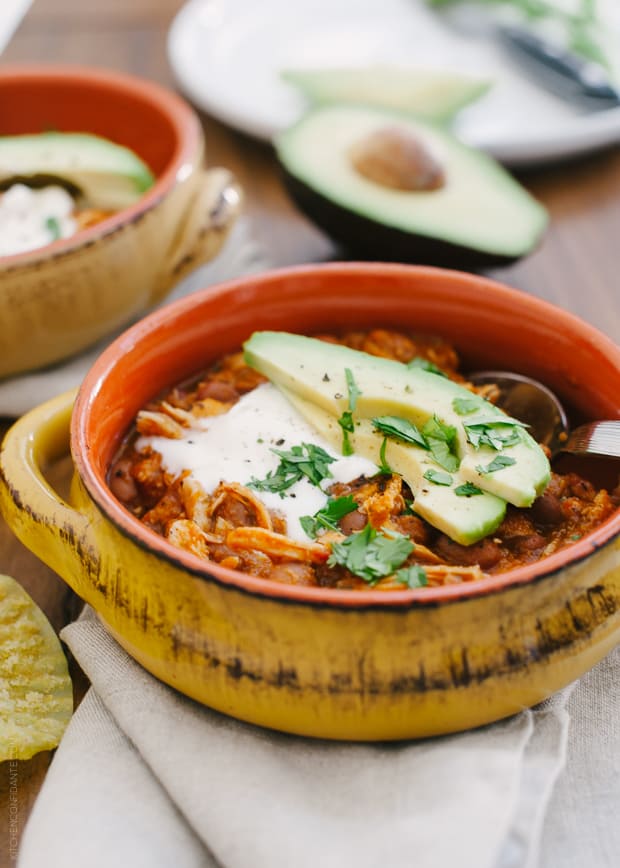 Simple Sundays | Chicken Chili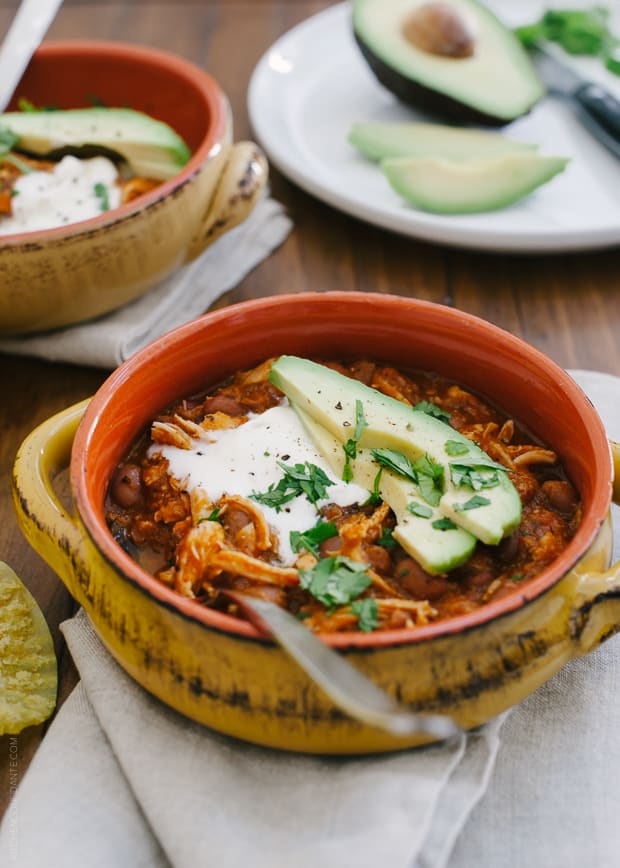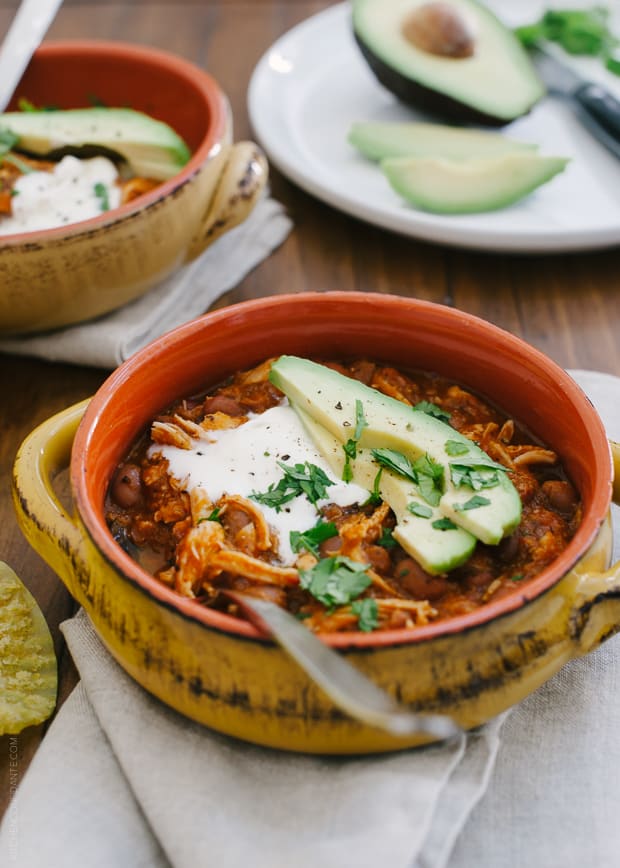 The day is rising slowly in the window behind me, the sky fading from midnight to shades of murky blue, and the wind is making itself known, a little more forcefully than usual. It's a winter morning, clear and crisp.
How was your week? I have to confess that there was a part of me that longed to be in that blizzard that many of you endured back East. I lived vicariously through your last minute purchases of bread and wine, and the early morning pictures of icicles and a winter white wonderland, all documented on social media. I kind of missed it, the excitement of school snow day announcements and the permission to hibernate at home, the promise of sledding and a calm city the morning after the storm.
Out here, the skies were clear — too clear I'm afraid. The month is closing on a dismally dry January, and it has felt more like spring this week. I savored it tentatively, as I know we need the rain desperately. I may not have that permission to hibernate, but I still want to. And when it comes to food, I've been revisiting old favorites.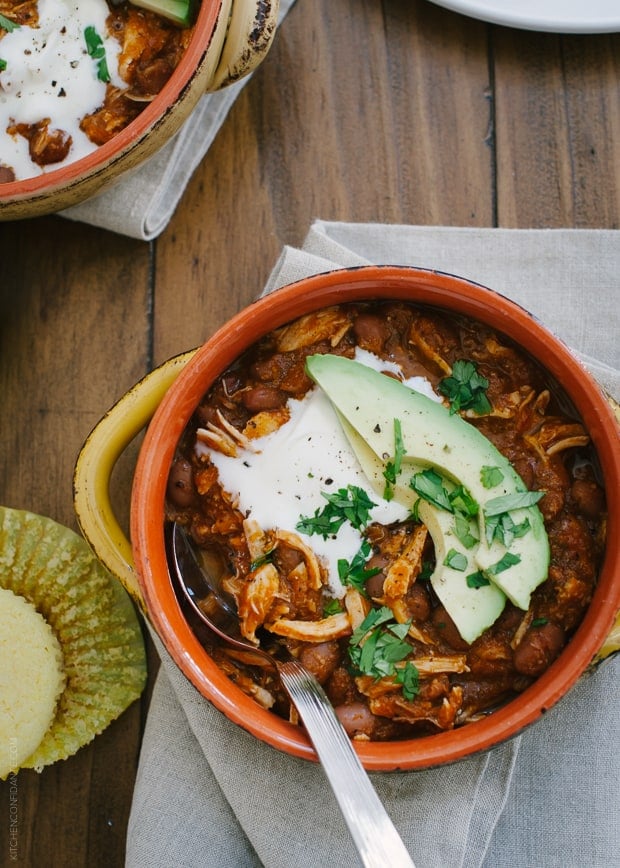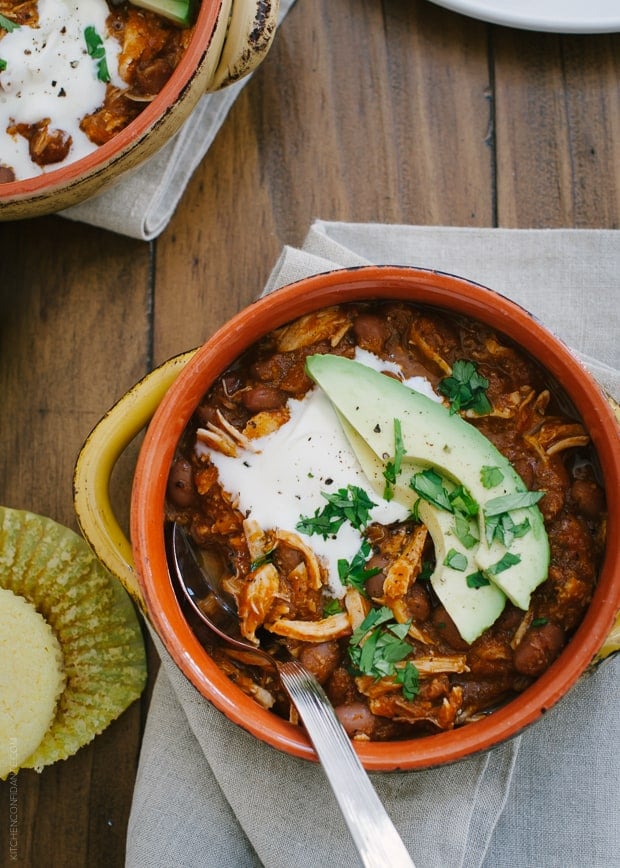 Have you tried this Chicken Chili yet? This has been making the rotation at our house quite a bit. It's the kind of meal that my family gets excited about, especially since the cornbread isn't too far behind. For me, it's a win in that I can make it in just under 30 minutes, and keep it warm in a slow cooker. It keeps well, and actually, it travels well, too. I've made this chili for friends who have been feeling under the weather, and I like to think it's a nice change of pace from the lasagna standby.
I've been having so much fun cooking from the archives, I thought I would share it all in my recent newsletter. If you subscribe (thank you!!), then you will have already seen some of the bites that have been making the rounds at my house. Check it out for more cozy winter recipes, game day snacks (today is a big day, huh?), and some healthy eats to stay on track here.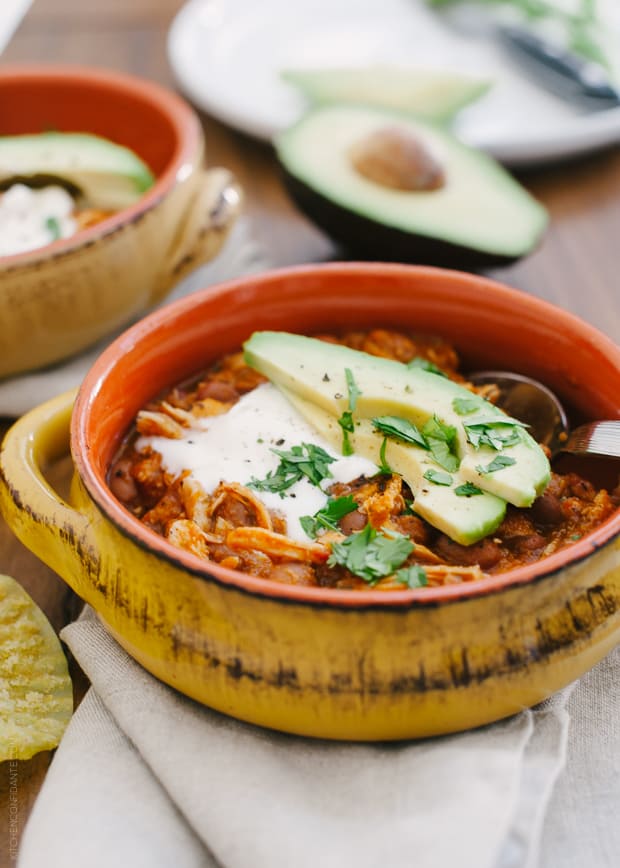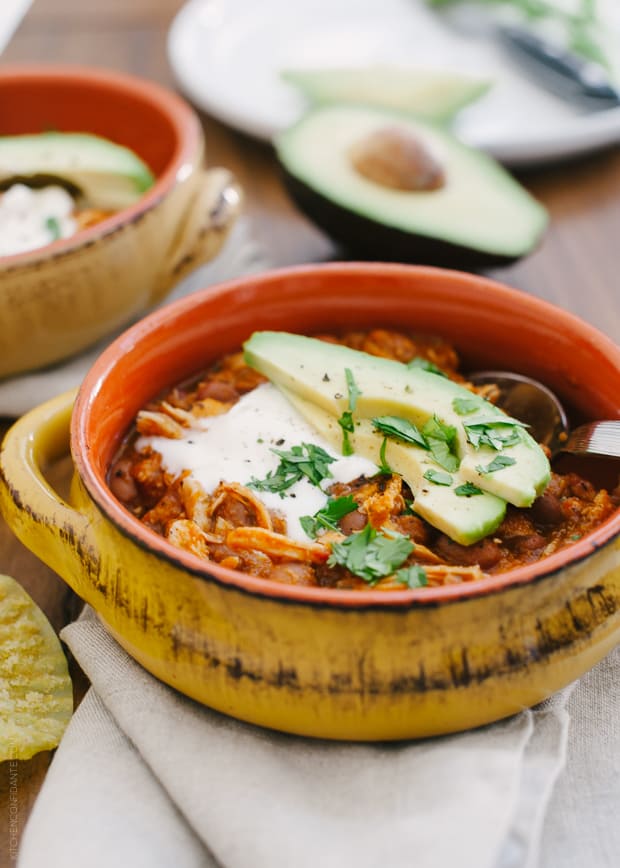 If you still have some snow in your part of the world, make a snowman for me, will you? Stay cozy. I hope there will be some chicken chili to tuck into after you come in from the cold.
Recipe revisited from the archive. First posted in January 2012.
This chili comes together in about half an hour, is full of flavor, and like all good chilis, tastes great the next day. Just don't forget the cornbread!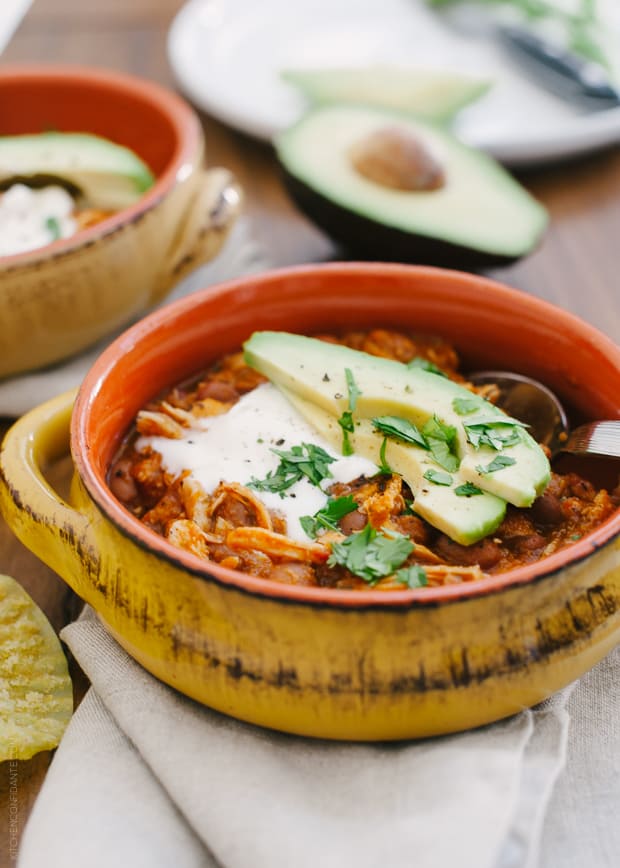 Print Recipe
Ingredients
2 large skinless boneless chicken breasts
1 1/4 cups chicken broth
1 14.5-ounce can fire roasted diced tomatoes with green chiles (I like the one from Muir Glen Organics)
1/2 yellow onion, diced
3 garlic cloves, peeled
1/2 cup coarsely chopped fresh cilantro
1/4 cup dry-roasted peanuts
1 teaspoon ground cumin
1/4 teaspoon salt
2 tablespoons olive oil
2 15-ounce cans chili beans in sauce
Optional Garnish
chopped fresh cilantro
sour cream
Instructions
In a small sauce pan, poach the chicken breasts: cover the chicken with water, season with a little salt and pepper, and bring to a boil over medium-high heat. Lower the heat and simmer for about 15-20 minutes, until the chicken is fully cooked and tender.
While the chicken is poaching, purée the chicken broth, the diced tomatoes with green chiles (and the juices), onion, garlic, cilantro, peanuts, cumin, and salt in a blender until smooth.
Heat olive oil in a medium saucepan over moderately high heat. Carefully pour in the sauce and bring to a boil. Let it boil uncovered for 5 minutes, stirring occasionally.
While the sauce boils, shred the chicken. Stir the shredded chicken and beans with their sauce into chili, reduce heat to simmer, covered, for 10 minutes.
Serve immediately, garnished with cilantro and sour cream, if desired. And of course, don't forget the cornbread.
Notes
Slightly adapted from Chicken Chili, Gourmet (2007), via Epicurious.