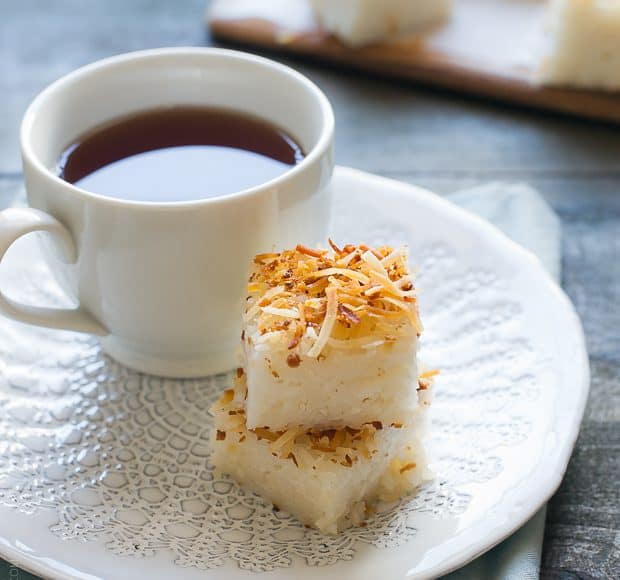 Coconut Rice Cakes
When you have an unusual name like mine, you learn at an early age that whether you like it or not, you will stand out a little from the crowd. I would hold my breath when the teacher would get to the middle of the…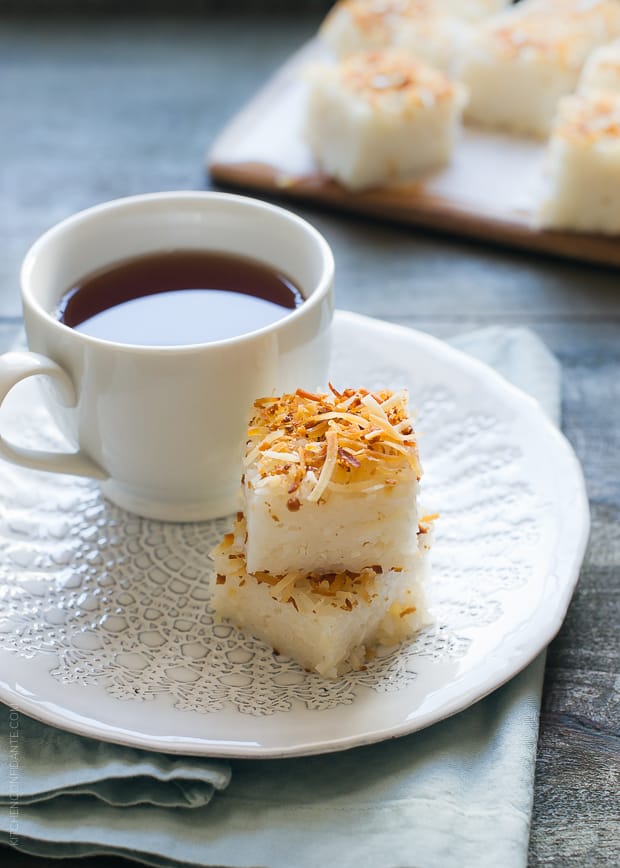 Coconut Rice Cakes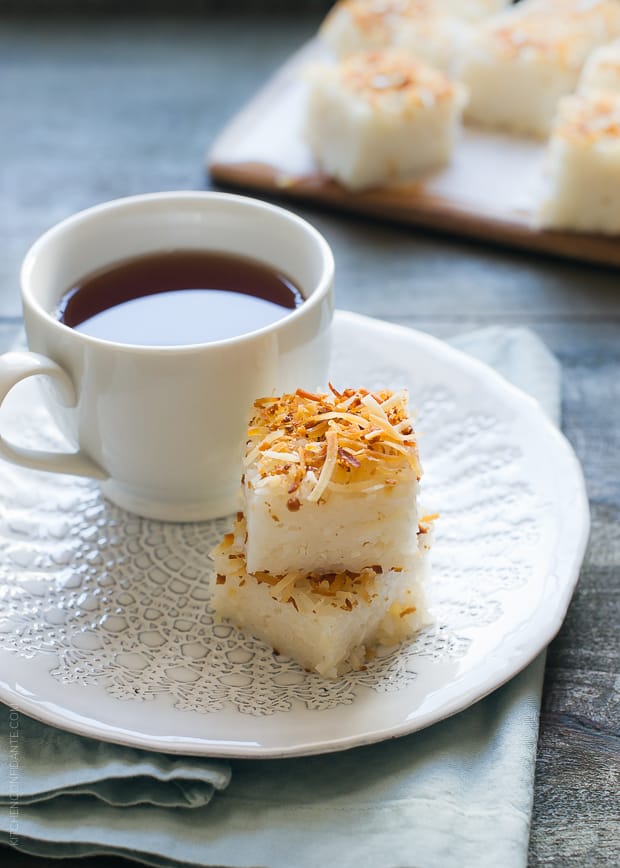 When you have an unusual name like mine, you learn at an early age that whether you like it or not, you will stand out a little from the crowd. I would hold my breath when the teacher would get to the middle of the alphabet on the first day of school – I recognized that pause instantly — it was the moment when I could see the wheels in their head churning, figuring out how to pronounce my name.
And despite basic phonetics, even my teachers would mispronounce it. I've even one teacher try to pronounce it as "Lionel."
At 9 years old, this is the idea of absolute misery, the moment when you wish your parents would have just given you an "ordinary" name. For years, I secretly wished my name was Alyssa, or anything but Liren. But as an adult, you learn to appreciate your parents' intent – and by combining their names, they gifted me with a name that I now love.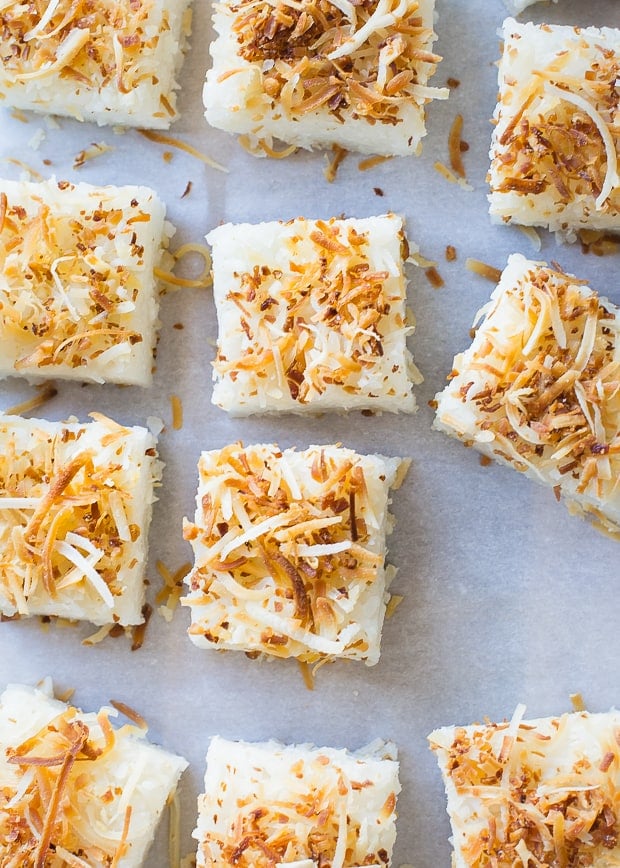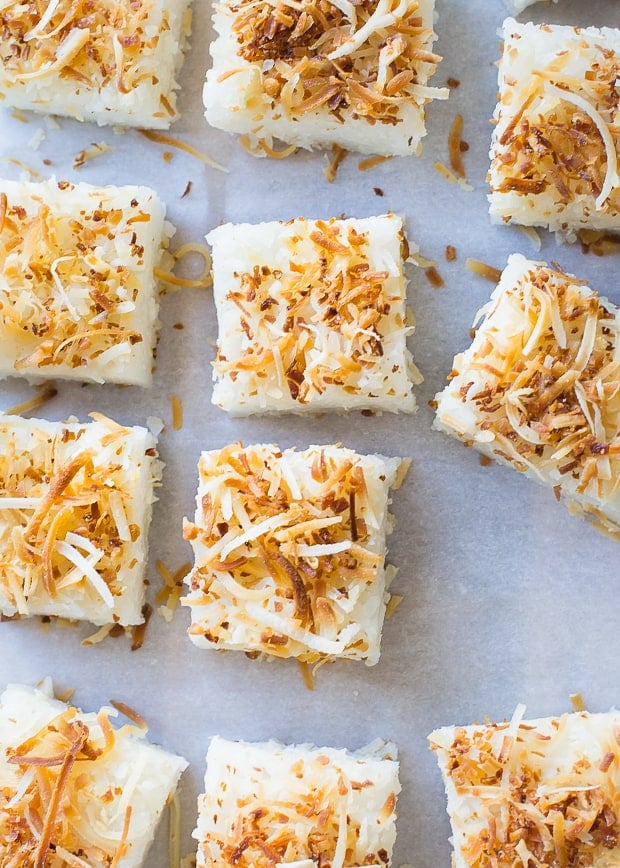 "Does your name mean anything?" I'm often asked, and I am happy to tell them that yes, indeed, it does! It's a combination of Linda and Rene, and to my relief, it works.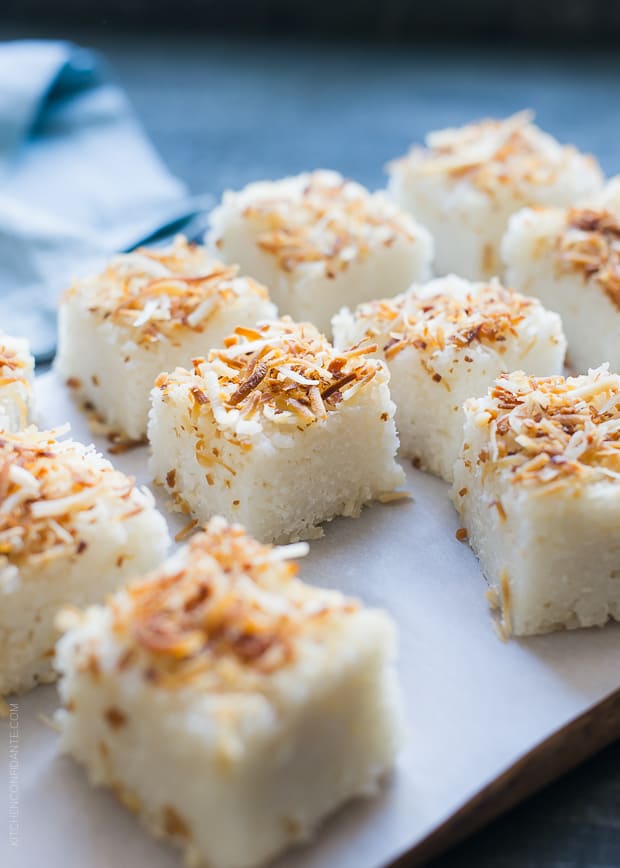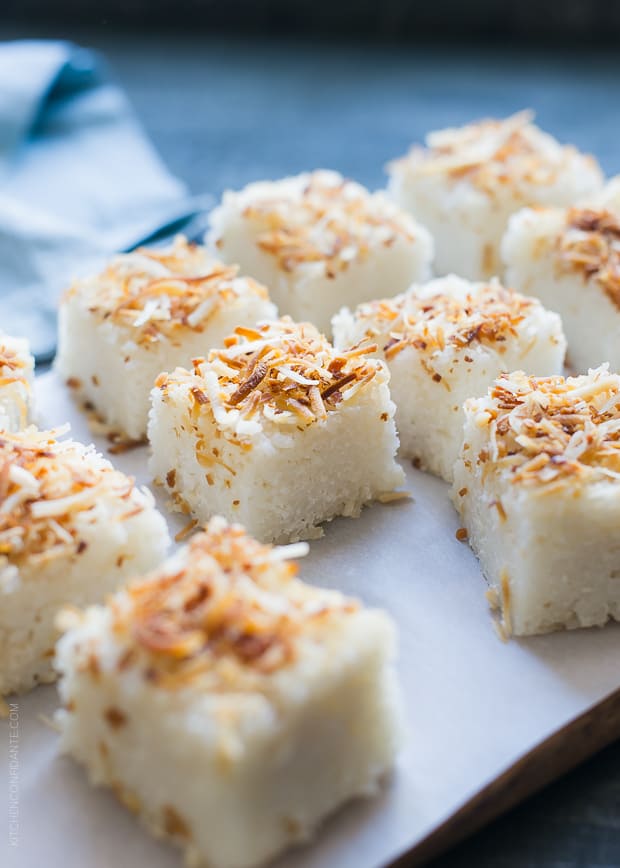 Pair an unusual name with an unusual background, and there are lots of opportunities for inquisitive questions. Once my classmates learned my name, they soon learned that I would bring treats to school that resembled nothing like a cookie or a brownie. Coconut cakes of all shapes and sizes would be my favorite treats tucked into lunches, and these Coconut Rice Cakes are my simple take on one of my favorite Filipino coconut rice cakes that are typically made steamed in banana leaves. Using nothing more than sushi rice and sweetened coconut cream, it's a treat that my children and I love. They've inherited my love for meaningful names…and coconut desserts…and I think you'll find that with a cup of tea, you will love it, too.
Please join me and find the recipe for Coconut Rice Cakes on SheKnows.com!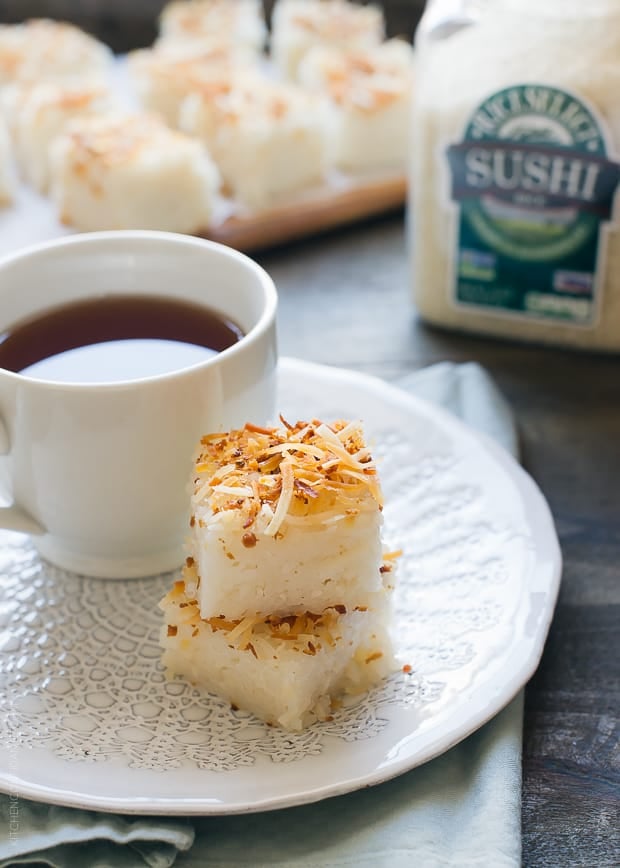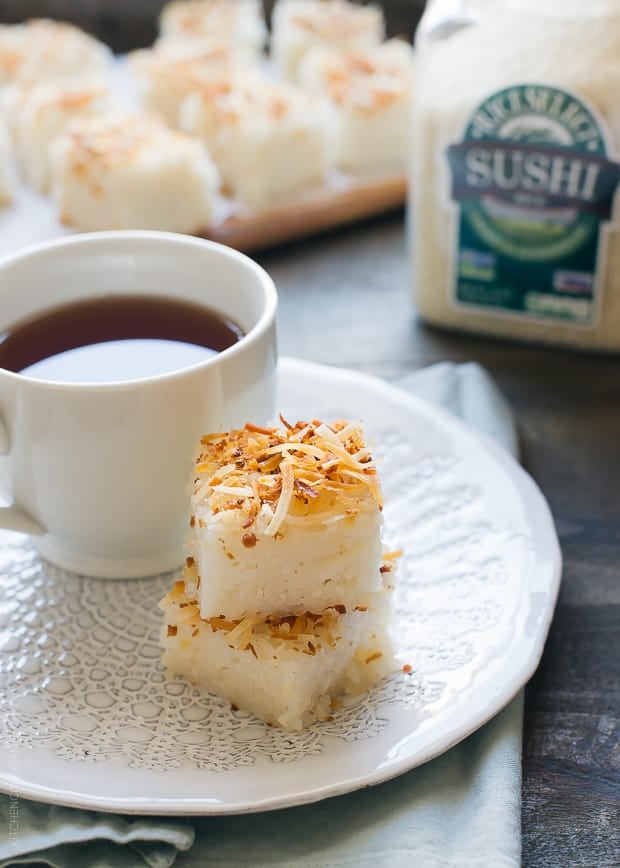 Disclosure: This post is part of a collaboration with SheKnows. Sponsored posts such as these help behind the scenes at Kitchen Confidante. Thank you so much for supporting brands that matter to me and making my blog a part of your day!